Rural kids sleep and study better with Nishan Nazer's furniture
Nishan Nazer, a young architect from Kerala, designed a low price and easy-to-make furniture called "Surface". It's a three part foldable wooden plank for rural school kids to read, write, draw, paint, recline and sleep on.
Nishan envisioned 'Surface' as the solution to the country's poor state of infrastructure in rural residential schools. 'Surface' plays the role of desks and beds put together. It rules out building extra space to sleep and study in schools and hostels.
When Nishan went to a tribal school in Odisha, as a part of his SBI Youth of India fellowship, he witnessed poor and uncomfortable environments for kids to study. Due to the lack of adequate infrastructure in residential schools, kids were forced to perform all activities on the floor, which caused physical and mental strain. Through the Right-To-Information (RTI) Act, Nishan queried and found that around 45,000 schools in Odisha lacked basic educational infrastructure.
Nishan's need to help this situation arose when he worked with a tribal school of Rudhapadhar village in Odisha's Gajapati district. Nishan says, "the school exposed me to the harsh realities of rural education in our country. The shortage of infrastructure and associated physical and mental strain that the students encounter is shocking to see for people visiting these schools from city environments."
"I worked with lower primary students as I didn't know Hindi or Odiya. The kids spend their time in cramped classrooms day and night in wrong postures. My surveys here showed the health problems you acquire from such postures. This pushed me to think of a solution and I decided to make multi-utility furniture."
"Surface" substantially improves the ergonomics while reading and writing as it provides an inclined elevated surface. Made out of wood, it keeps the user away from crawling insects and it adds thermal comfort while sleeping. Being foldable, the furniture takes little space too.
"Little ones were often bit by snakes or bugs crawled into their ears, while sleeping on the floor. They had no cots or chairs. The government just didn't care," Nishan told the Deccan Chronicle. 'Surface' costs just around USD 21 to make. Nishan raised funds through his friends and family initially and trained local youths and laborers to make the furniture. Nishan also had to ensure no complications in material and joinery for any repair later.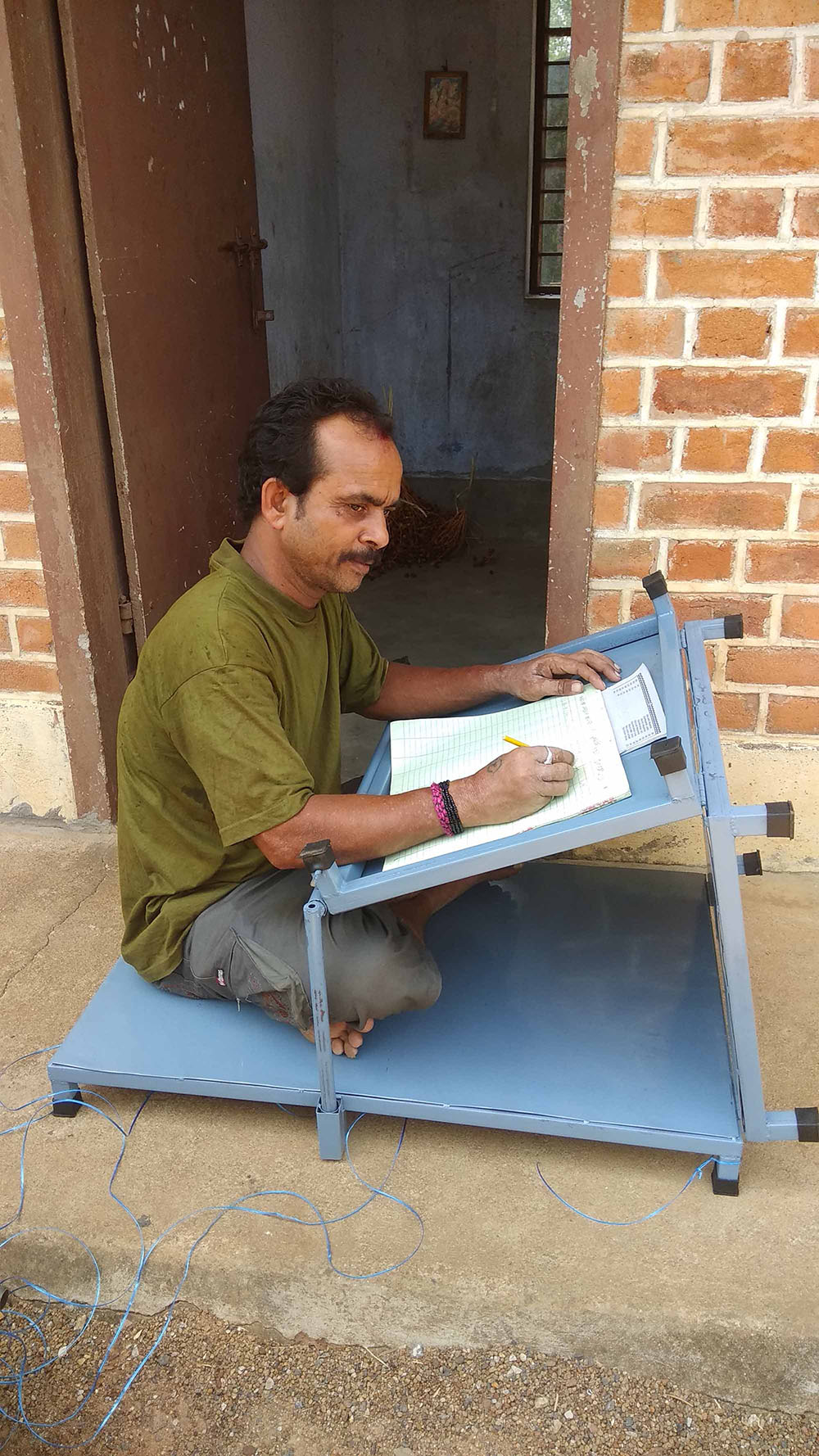 "I called it 'Surface' as it echoes the need for better surfaces in rural India. The furniture has helped substitute heaps of books, bags, mats and sometimes buckets on which students used to keep their books to learn," says Nishan.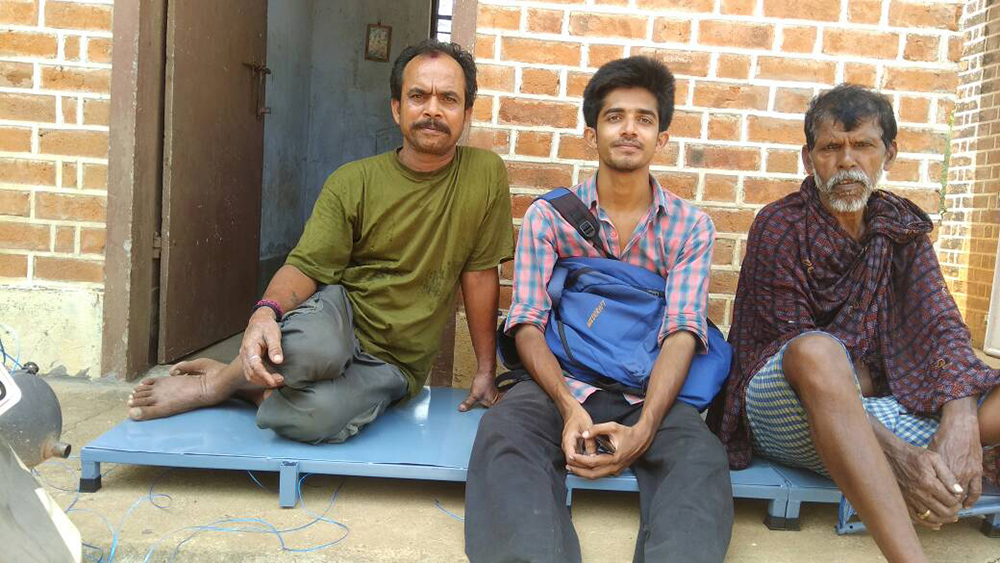 Nishan Nazer (center)
After studying Architecture in NIT Calicut, Nishan seemed skeptical about how the profession didn't reach much into rural India. He then decided to figure out how he could contribute. That's when his fellowship introduced NGO Gram Vikas, a pioneer in rural sanitation and education support. An environmental conservation and climate change enthusiast, Nishan had been left inspired for more after experiencing designing for social goodwill in Odisha.
"Students here will have a difficult time entering professions because as they'll compete with students from cities," says Nishan. "Many volunteers across the country are replicating 'Surface' in their respective areas. The marketing potential of 'Surface' is yet to be defined. But I am working on introducing surface into slums with similar problems."
On his future endeavors, Nishan says "urban poor is a new domain where I think architects would be able to contribute significantly. I foresee a grim future where people will migrate due to climate change and socio-political instabilities, which would demand housing solutions. I wish to work for the refugees and slum dwellers with the knowledge that I acquire on social housing."
To support 'Surface', contact Nishan Nazer at [email protected]
All images and videos courtesy of Nishan Nazer