NPDA Studio's red brick retirement home presents open facade towards coconut trees in Thailand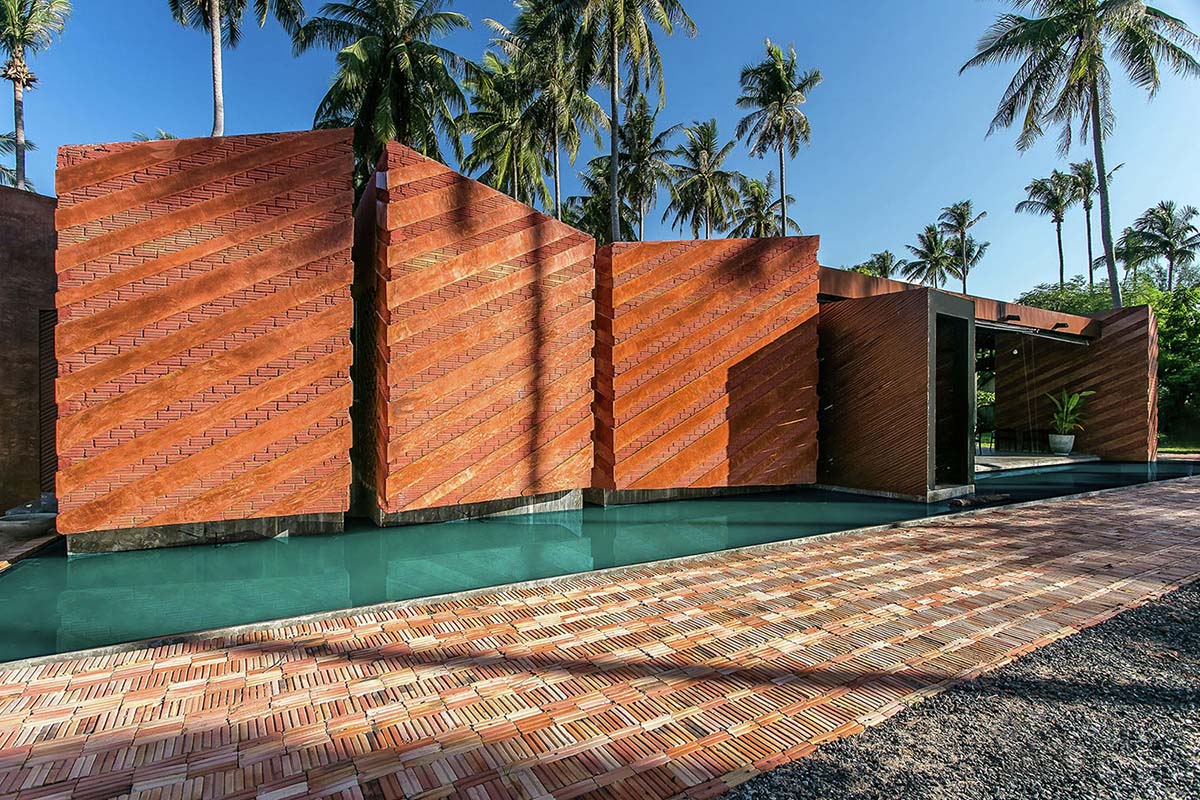 Thailand-based architecture firm NPDA Studio designed an elongated private home for a retired couple within the coconut trees in Koh phangan, Thailand. The one-storey home features partially fragmented volumes which are clad by locally sourced red brick and polished concrete.
Named Somjai House, the house was mainly designed as a private residence after retirement for the owner of the house - the house also serves as a reception for coco-nutnume resort where family, friends and guests can stop by and have a good time.
Covering a total of 240-square-metre area, the house features two-siren open facade overlooking beautiful natural environment, including various green plantation, coconut trees, the sea, the hills and Samui Island.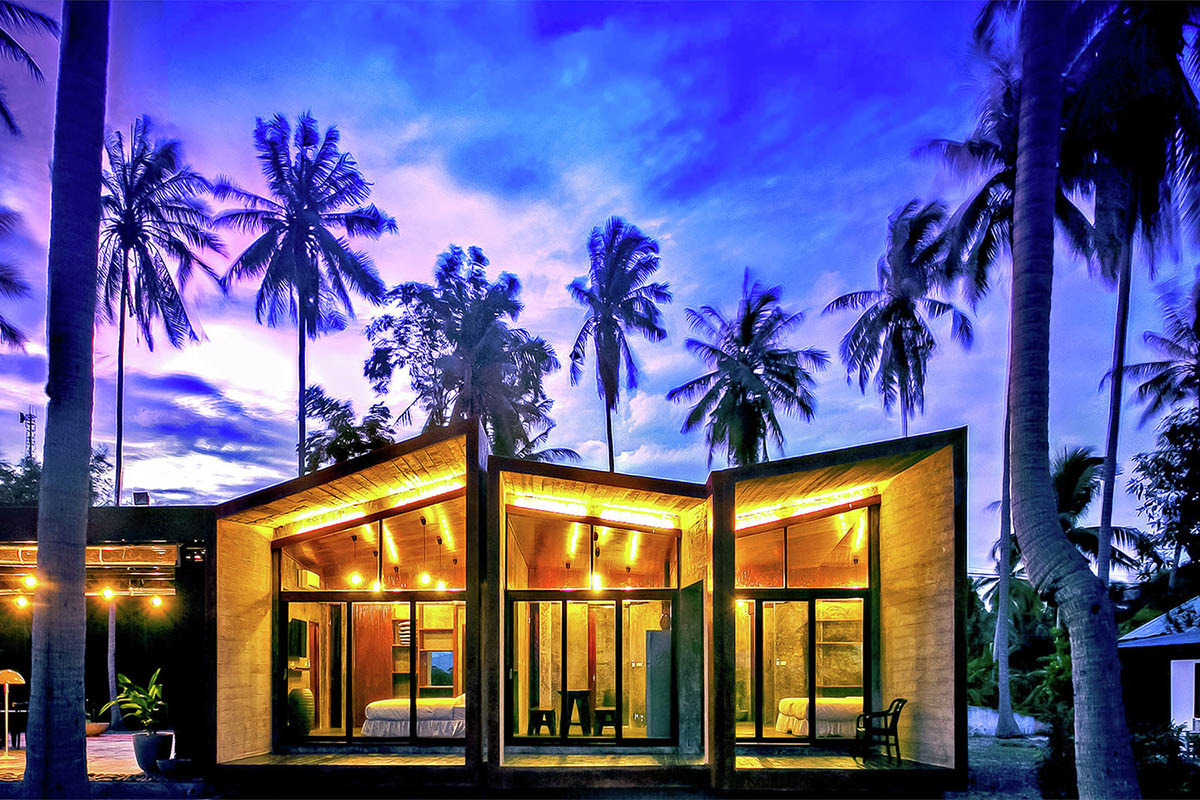 The Somjai House consists of a main-bedroom with bathrooms, a guest-bedrooms, a guest-bathrooms and a pantry for family cooking. The main hall of the building serves as a flexible-multi-purpose space.
It can be used as a living space, a party venue, coffee shop or even a yoga area. The upper deck was designed to provide panoramic view of the surrounded coconut plantation and the hills.
The studio takes cues from the skyline of hills behind the building for its architecture and it allows the wind to flow smoothly with the curvy design. The front of the building was designed with open angle to receive the full view of the sea. The cantilever concept was used to protect the building from the hot sunlight.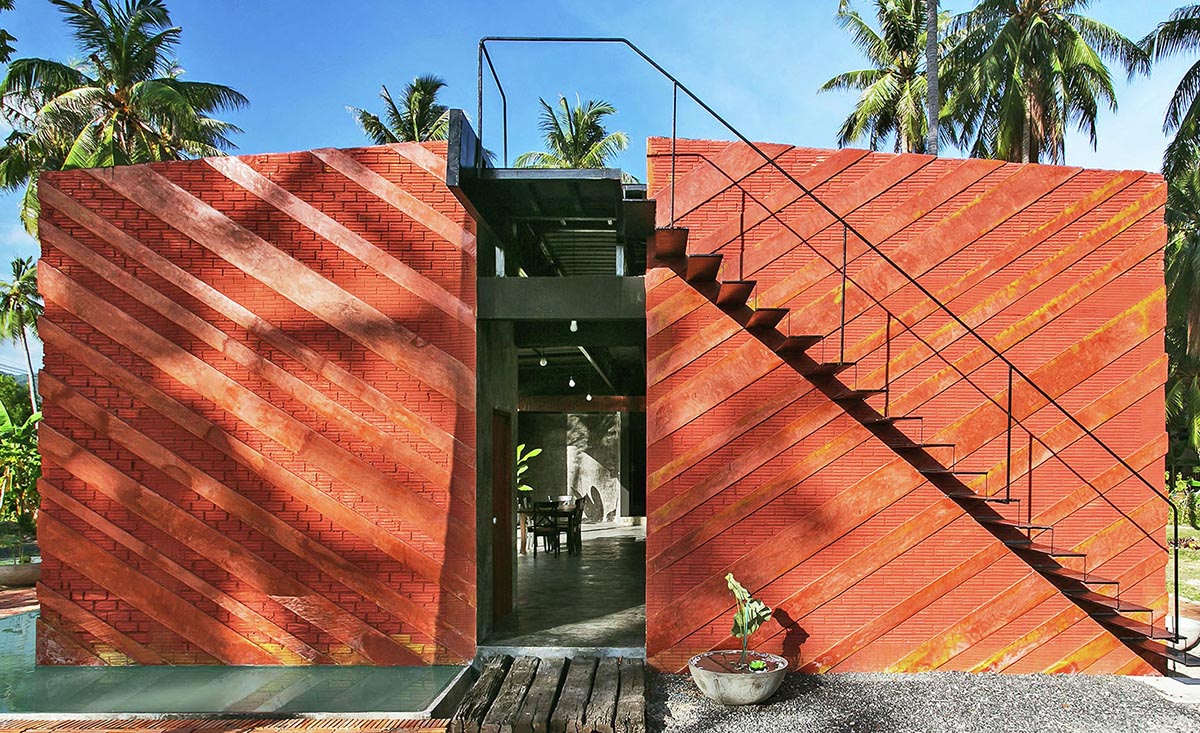 Architects use red brick as the main colour to make the building stand out from the green of the coconut plantation and the blue of the sea. They also used brick and polished concrete material to cool the building and to protect the house from the heat by using local construction techniques. The thin iron staircase also shows the craftsmanship of local workmen as construction workers at the piers who are skillful in metal work.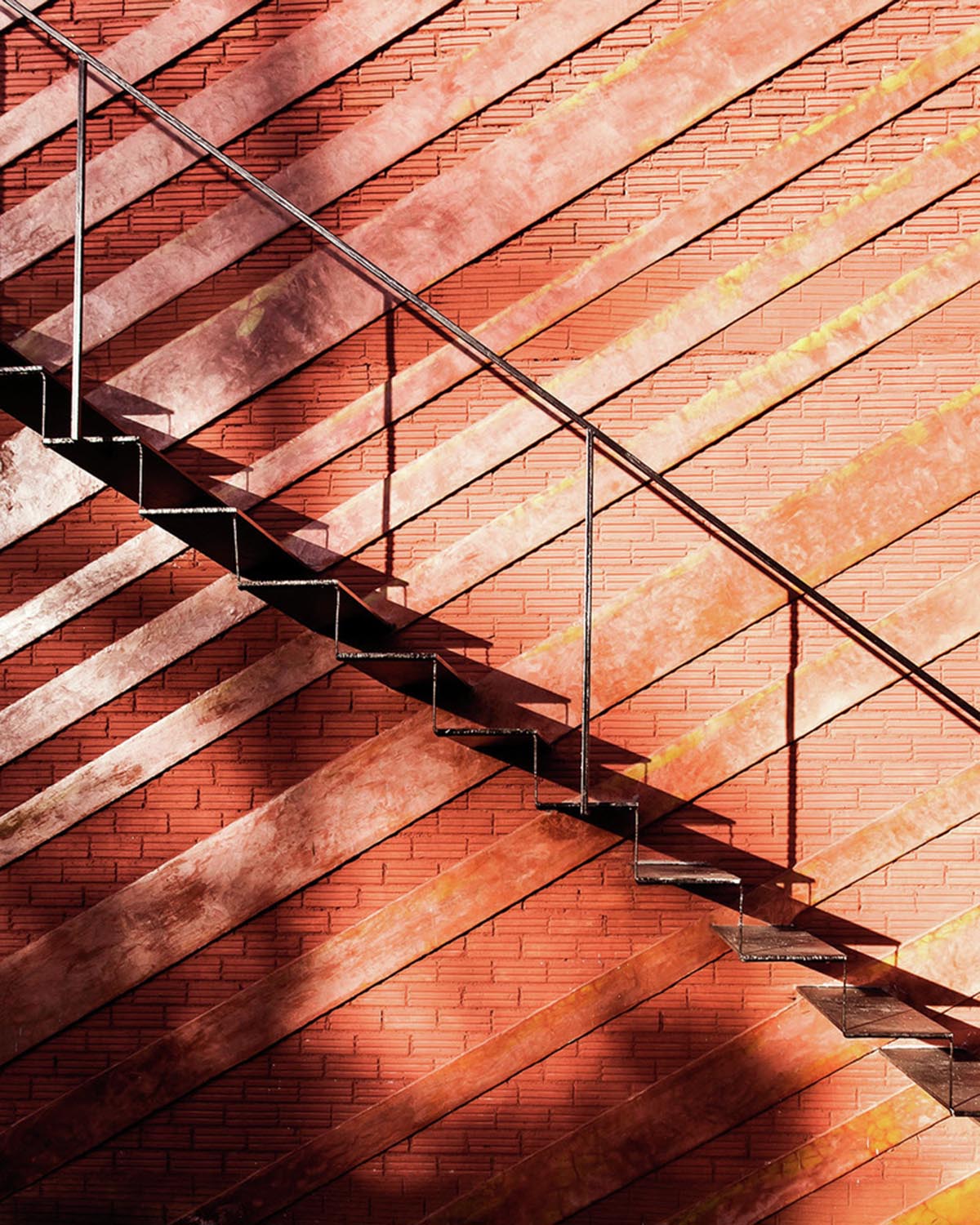 Floor plan
Roof plan
Section
Elevation-1
Elevation-2
Elevation-3
Initial sketch
All images © anotherspace
> via NPDA Studio