Mexico Interior Design Business Summit kicks off on April 26th
For the first time a National Business Summit will be focused on Interior Design and Architecture, according to the Asociation of Architects and Interior Designers of México, in charge of the organization of this event which will be held on April 26th at Centro CitiBanamex, in Mexico City.
"We generate an interactive space of business and entrepreneurial experiences, with the support of prominent Mexican professionals in the interior design and architecture fields. We focus as well on the national talent that generates projects, ideas and opportunities", said the organizers in a press release.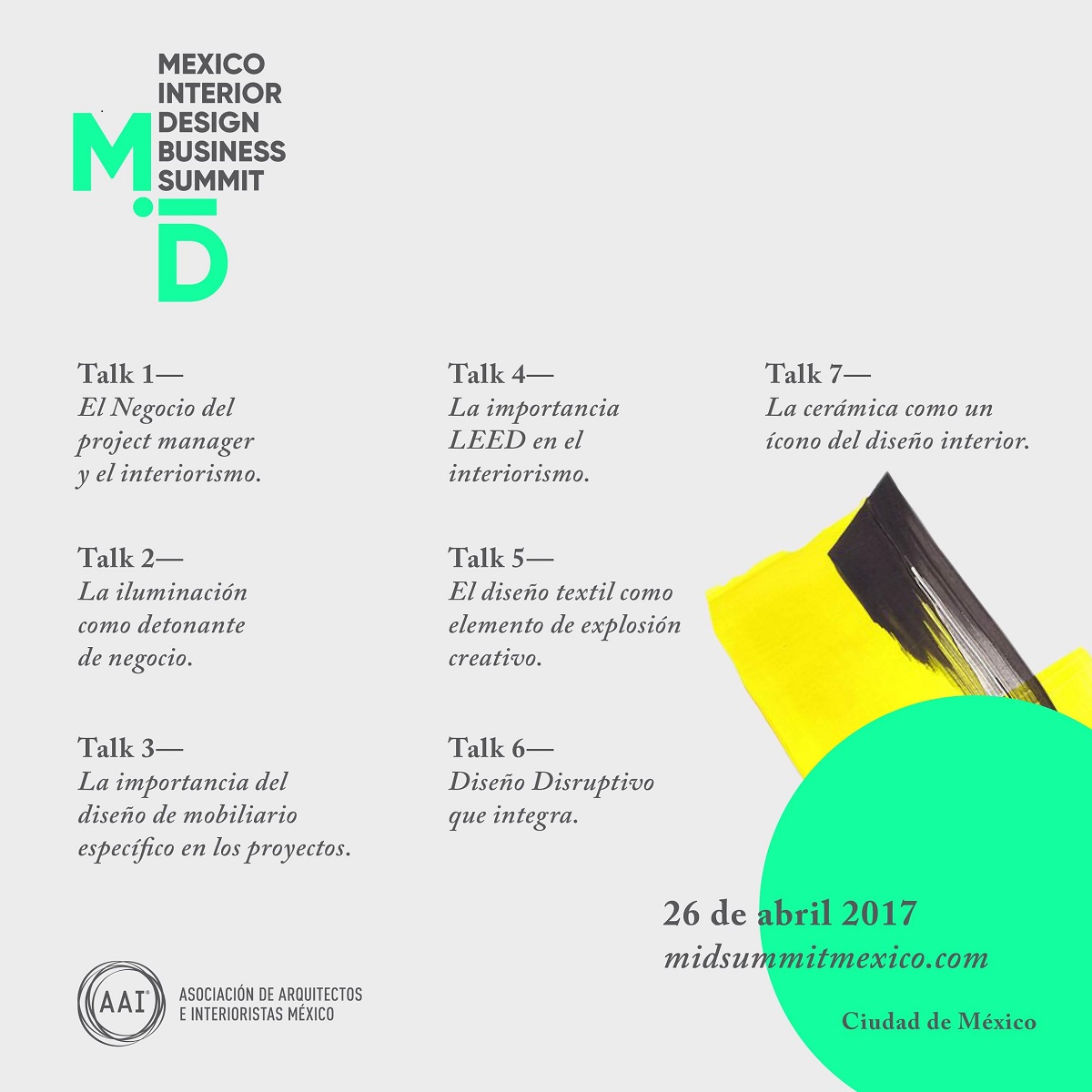 As part of the event, there will be seven interactive talks with different experts who will share their ideas, inspirations and business advice with all the participants, regarding the following topics:

The Business of the Project Manager and Interior Design by architect Maria Yoguez Seoane, who has worked for over 20 years with different international Real Estate and Architecture firms in the United States, Spain and Mexico.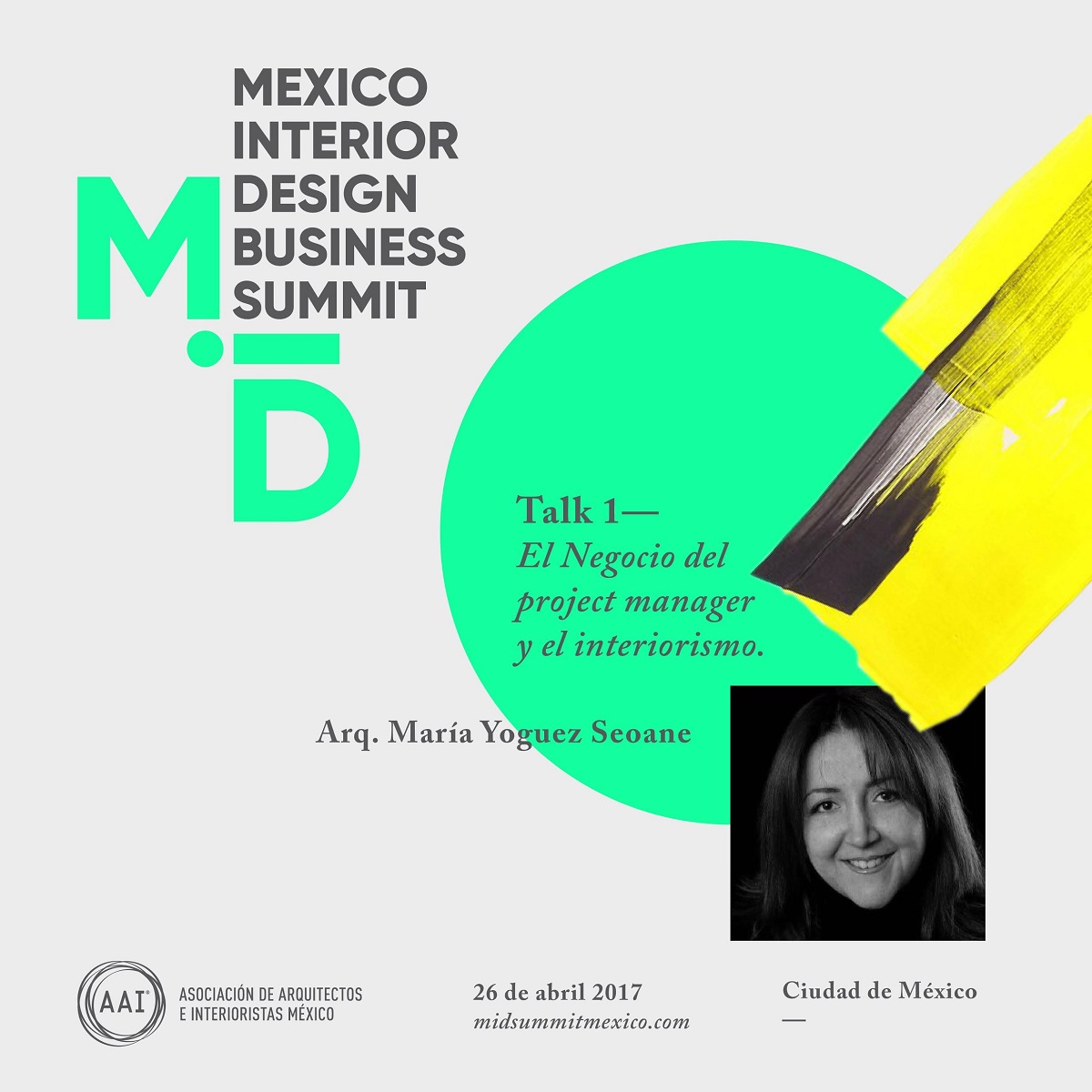 Illumination as a Trigger for Business by Ignacio Ashby, with the LightMex company, experts in illumination.

The Importance of Specific Furniture Design in Projects by "Los Patrones", a company specialized in the design, production and marketing of furniture.
LEED - It's Importance in Interior Design by César Ulises Treviño Treviño, General Director of Bioconstrucción y Energía Alternativa, a leading consulting firm for LEED certification and the development of sustainable Real Estate projects.
Textile Design as Element of Creative Explosion by Dejate Querer, a design firm specialized in creating carpets and rugs made of wool felt fabric.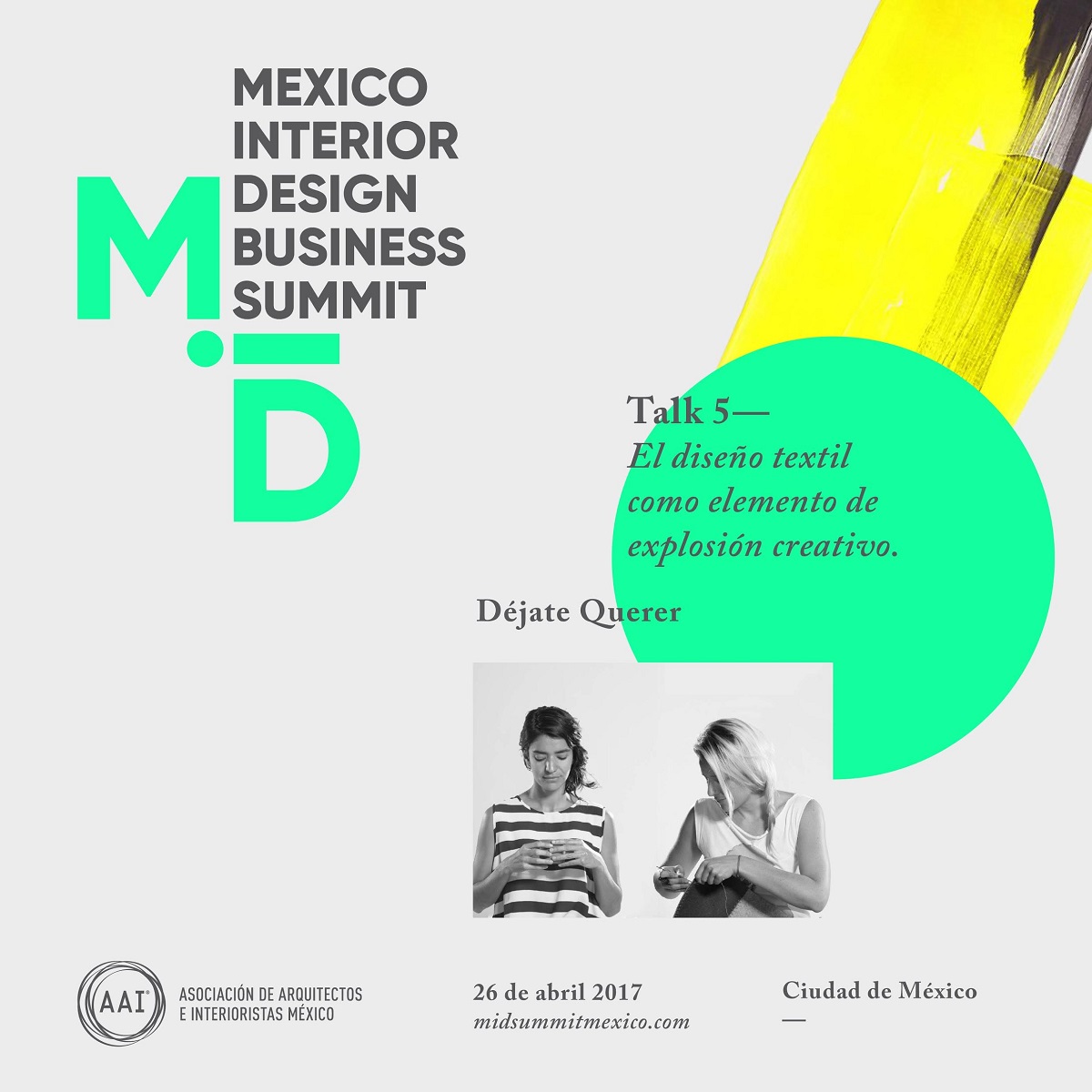 Disruptive Design that Integrates by L.O.C Los Originales Contratistas, a creative collective that combines architecture, industrial and graphic design, graffiti and photography.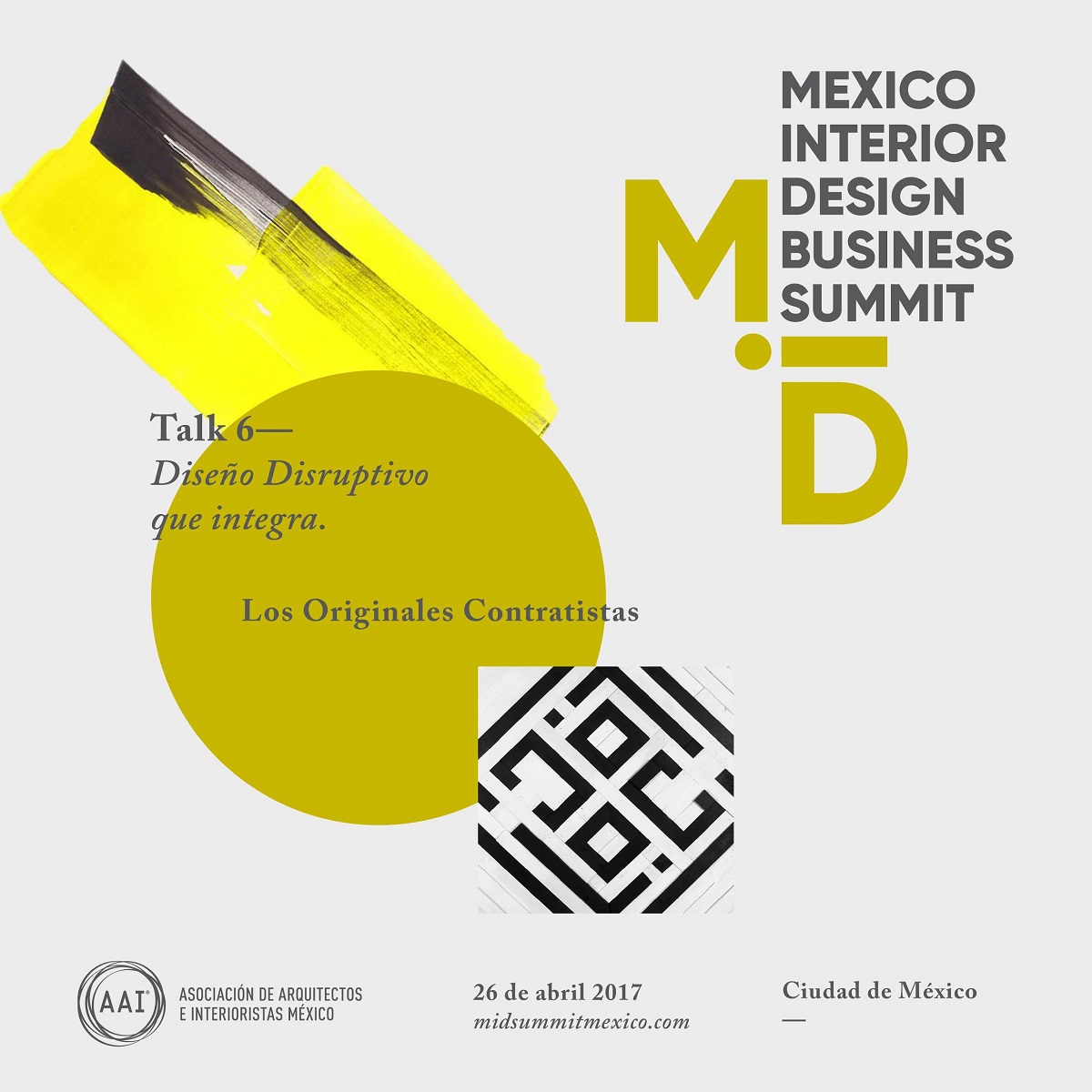 And, Pottery as an Icon of Interior Design by ARTA, a company which has participated over the years in different fairs, exhibitions and design conferences in Mexico and abroad.
It's important to mention that tickets will not be sold on the day of the event. These can be bought via Boletia from April 22nd to April 25th.
All images courtesy of Mexico Interior Design Business Summit