Outstanding women will speak on reSITE 2017 stage in Prague
reSITE has announced its top speaker lineup for this year's conference featuring a dozen influential female speakers in the world of architecture and city design.
Celebrating its sixth edition this year, reSITE 2017's theme will focus on In/visibleCity at the event, as World Architecture Community previously announced. reSITE 2017 will take place between 22 - 23 June, 2017 in Prague's Forum Karlin, Czech Republic with a series of experts, city leaders, architects and urbanists from all around.
This year's conference has a special emphasis on female architects and leaders to reflect the impacts of women on the future cities, as stated in reSITE's manifesto called #FutureIsFemale.
World Architecture Community is media partner for this year's reSITE and we'll be bringing you all the highlights from the two-day event this June.
In this year's event, reSITE will highlight two dozen exceptional female voices at the In/visible City international conference happening in June in Prague. Amongst the main speakers are the Japanese architect Kazuyo Sejima from SANAA, lighting leader Leni Schwendinger, founder of NightSeeing, Caroline Bos from Amsterdam-based UNStudio, admired landscape architect Kathryn Gustafson and Fonna Forman, professor at the University of San Diego, California.
Video by reSITE
''The future city is female" says reSITE's founder Martin Barry, who's team is dominated by talented women. Ministers, mayors, architects, city planners and data experts will talk about invisible and smart infrastructure as vital to cities for the next generation.
Around 60% of announced speakers will be women at reSITE's 2017 conference. This number is exceptional in the fields of architecture and urban development, particularly at events which are still dominated by males.
"These are leading voices of a generation of women who, through their hard work, precision, inspiration, ambition implement their vision in the design of the cities of the future. This trend is perceptible through the increasing number of female mayors throughout the world (Paris, Tokyo, Prague, Barcelona, Rome, Baghdad). We chose to invite these speakers to represent their vision of the city, not to give them a chance to speak, but because through their work, they took this chance" says Osamu Okamura, Program Director of reSITE.
Scroll down to see the speakers of reSITE 2017, in no particular order...
Image © Aiko Suzuki
Kazuyo Sejima, the second woman to win the Pritzker Architecture Prize in 2010 and the first woman in history to take on the curatorship of the Architecture Biennale of Venice. Her keynote lecture will focus on her recent cultural and educational structures, serving as a rather invisible field for human activity. These include Louvre Museum in Lens, Grace Farms in Connecticut or newly planned National Gallery in Budapest. SANAA is also competing to redesign Veletrzni Palac in Prague.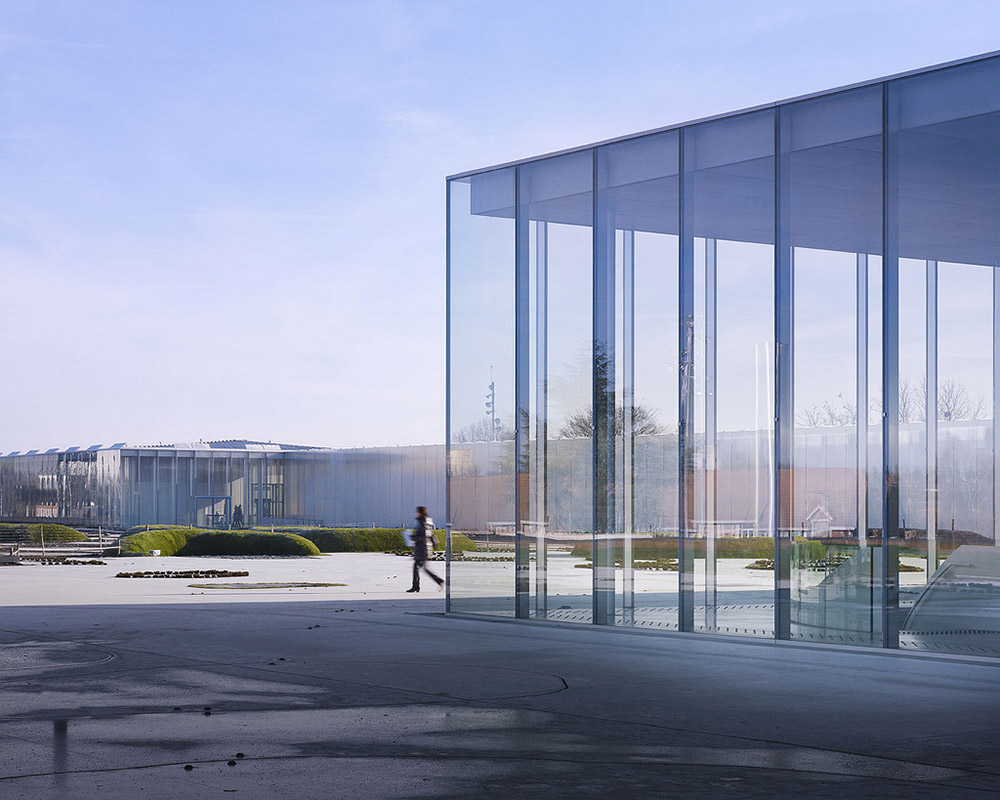 Louvre Lens by SANAA. Image © Forgemind Archimedia
Image © John Keatley
Kathryn Gustafson is a landscape architect, known for her contextual design work that blends seamlessly into the physical environment, biology, climate and cultural history of the site. She is responsible for such projects as the Princess Diana Memorial in Hyde Park London and Millennium Park Chicago.
Taikoo Place by Gustafson Porter + Bowman, Hong Kong. Image courtesy of reSITE
Teddy Cruz, Professor of Public Culture and Urbanization in the Department of Visual Arts at the University of California, and Fonna Forman, Professor and Director of the Center on Global Justice, University of California, San Diego. Image © Estudio Teddy Cruz + Forman
Fonna Forman and Teddy Cruz are co-principals of the Estudio Teddy Cruz + Forman, which rethinks urban policies and infrastructures. Together they study the impacts of the border wall between San Diego and Tijuana and elaborate on the political, cultural and mental borders shaping our cities.
Image courtesy of reSITE
Caroline Bos co-founded the UNStudio in Amsterdam, globally renowned for large railway and transit hubs such as Arnhem Central Station, urban redevelopment projects, creating new connected and well networked city centers for the cites of the future.
Erasmus Bridge by UNStudio in Rotterdam. Image © Christian Richters
Image © Martin Pinkas/Euro
Adriana Krnácová, Mayor of Prague, promotes Smart Cities policy and collaborates with international experts to rethink the city planning for a more efficient and livable Prague.
Image © Don Slater
Leni Schwendinger's work focuses on urban lighting and city by night. How sensitive and innovative lighting design can change positively perception of public space? Her NightSeeing tours give a deep understanding of the lighting tools and the nightscape of the city potential.
Triple Bridge Gateway, New York by NightSeeing. Image © ArchPhoto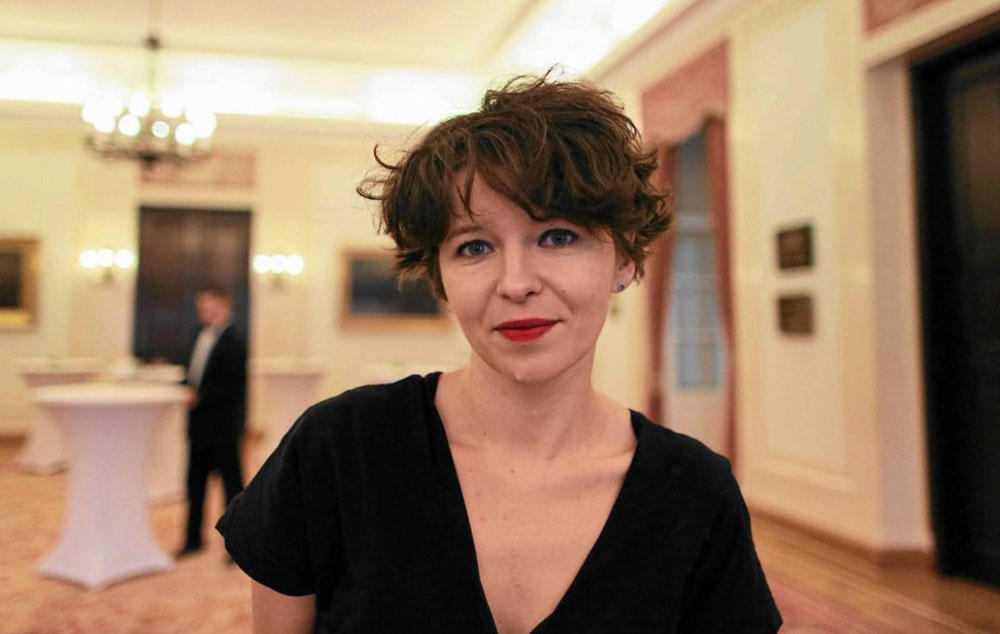 Image courtesy of Angencja Gazeta
Marlena Happach is the chief planner of Warsaw, a city that has gone through a period of fast development and innovation.
Image courtesy of reSITE
Martina Ableidinger leads the waste management department of the City of Vienna, contributing to the cleanliness and functioning of the city. She will present the complex reuse, recycle and upcycle infrastructure and policy of the globally most livable city.
Jacopo Hirschstein and Amanda Taylor. Image © Tekja
Amanda Taylor is the co-founder of the Tekja studio in London, which creates patterns, visuals and interactive installations from real-time collected social networks data, in order to understand better the instant emotions of citizens. Tekja will present the Prague Control Room project and lead a data visualization oriented workshop.
Jean-Louis Missika, Deputy Mayor of Paris, is the leading personality of Reinvent Paris project, one of the most ambitious urban redevelopment initiatives. Within one call, the City of Paris found investors and new use for 24 city-owned sites at strategic locations.
40 globally respected women and men participating at reSITE are actors and leaders in the renewal of the perception of the urban environment, and each one of their works allows a better understanding of the cities' dynamics and their infrastructures.
At reSITE, they will speak as leading professionals who work at designing a contemporary, integrated, safe and livable city for each individual and the next generation of urban dwellers. They will show urban planning and architecture as a form of power on people's lives and cities economies.
This is the last week for discounted registrations before the price will increase. The discounted early bird registration rates will last until the April 30, so hurry up to register the reSITE 2017.
Tickets are available in 3 categories: professionals, municipalities/NGOs and students. VIP packages are also on sale. In addition to lectures and discussions, reSITE has designed its most innovative program yet with interactive workshops, roundtables, meetings with experts and bar crawls for all participants to network informally.
In/visible City is organized by reSITE as part of the project Shared Cities: Creative Momentum, which is a four-year project co-funded by the Creative Europe Programme of the EU Shared Cities: Creative Momentum is on a mission to improve the quality of life in European cities.
Please read reSITE's exclusive sessions and conferences highlighted last year by World Architecture Community.
> via reSITE