Nominations For NDTV-Design & Architecture Awards 2017 Are Open Till 20th December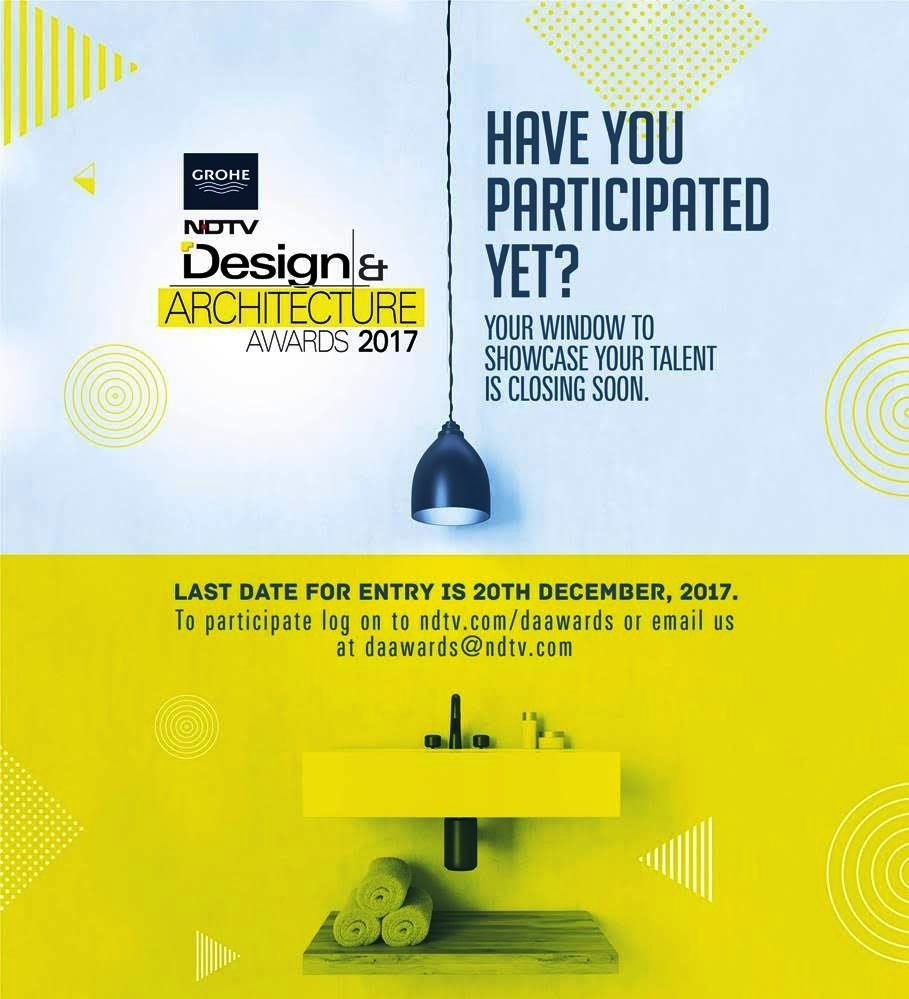 Nominations for the fifth edition of the NDTV Design & Architecture Awards 2017, in partnership with Grohe, Europe's largest and the world's leading premium single-brand manufacturer and supplier of sanitary fittings, are now open till 20th December 2017.
These highly coveted awards focuses on the complexities of building project from a design, aesthetic, sustainability and conservation perspective, as well as a strong sense of purpose. The awards takes a collective view of the results confidentially selected after rigorous assessment by the Jury comprising of eminent architects & interior designers.
Awards Categories:
Here are the categories for the Design & Architecture Awards 2017:
1. Architecture Award: House
2. Architecture Award: Office
3. Architecture Award: Retail/Multi-use Campuses
4. Architecture Award: Hospitality
5. Architecture Award: Institutional
6. Architecture Award: Group Housing
7. Interior award: Office
8. Interior award: Retail
9. Interior award: House
10. Interior award: Hospitality
11. Interior award: Institutional Building
12. Master planning: all projects of site area > 50acre
13. Landscape Award
14. Heritage Architecture Award
15. Socially Relevant Design
16. Emerging Architects of the Year (below 35 years)
17. Project of the Year
18. Best Bathroom Design
Eligibility criteria for category – Emerging Architect of the Year
1. Architects can be nominated or may apply themselves for this award
2. Age limit: Up to 35 years
3. Presentation: Three A2 boards showing the portfolio of works. Each project to be limited to a max of 2 images.
4. Curriculum vitae of no more than two A4 pages, which describe the nominee's educational qualifications, career history, experience and contribution to architecture.
Eligibility criteria for category – Project of the Year
1. This award will be decided at the awards evening itself with a Live Master Jury.
2. The winners of the following projects would make a presentation to the jury.
– House
– Office
– Retail
– Hospitality
– Institutional
– Group Housing
– Heritage
– Socially Relevant Design
Rules and Regulations:
The rules and regulations ("Rules") contained herein apply for participation in the Grohe NDTV Design and Architecture of the Year Awards. These Awards shall celebrate architectural excellence in India.
Eligibility Criteria
Participants applying for the Awards should be architects and interior designers residing within the geographical territory of India. (Firms & Sole Proprietorships based in India only)
Only Projects completed between January 1, 2015 and December 20, 2017 are eligible for participation. Not yet started/ future projects/ partially completed/ incomplete projects are not eligible for participation.
Employees and immediate family members of NDTV, sponsors and partners of the awards are not allowed to participate in the Awards
The final eligibility of the Participant will be subject to the discretion and approval of Jury.
Participation in the awards is subject to terms and conditions/ rules and regulations laid down here and are also available on the website.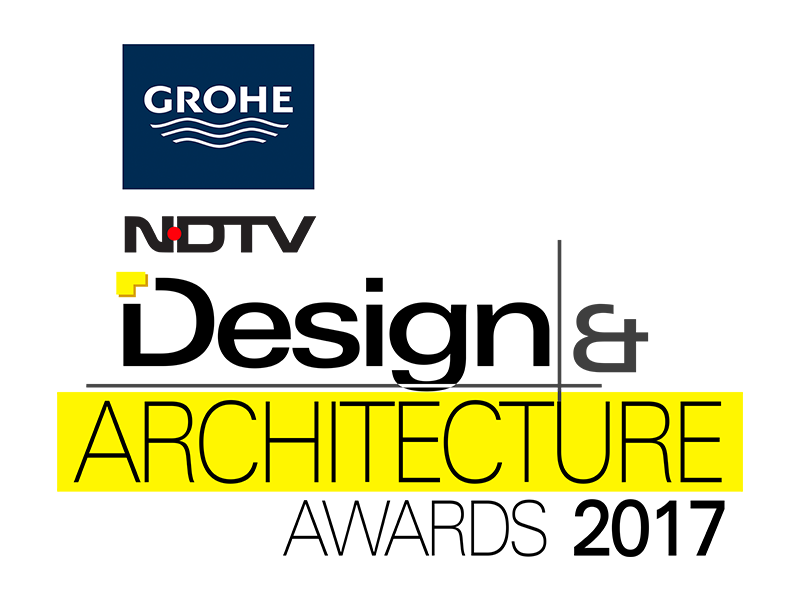 All images courtesy of NDTV
> via NDTV