Thomas Heatherwick's another controversial project Pier 55 was also scrapped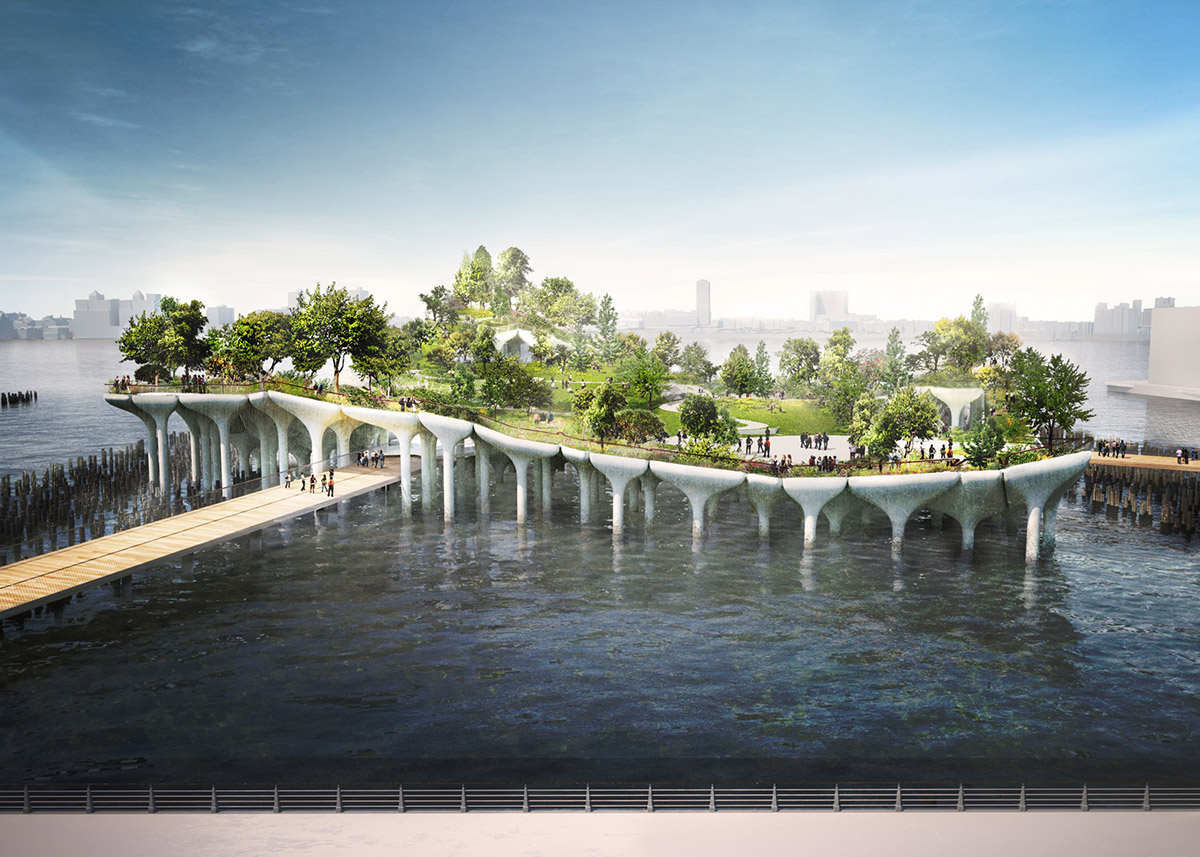 British designer Thomas Heatherwick's another controversial project for a mushroomed green park on New York Hudson River was also abandoned only a month after the architect's Garden Bridge was scrapped.
Barry Diller announced last week that he decided to withdraw the project because its costs will balloon up from $35 million to $250 million, according to an article published in New York Times newspaper.
Apart from that, the structural complexity of the project and the delays caused by legal wrangling over the pier's placement in a protected estuary were stated among other issues not to proceed on the project.
"Because of the huge escalating costs and the fact it would have been a continuing controversy over the next three years I decided it was no longer viable for us to proceed," Mr. Diller said in an interview, reported by New York Times.
Barry Diller, the billionare chairman of IAC/InterActive Corporation, and his fashion designer wife Diane von Furstenberg were privately funding the project and the non-profit organization Hudson River Park Trust was responsible for the management of the park. It was notedly stated that Mr.Diller was trying to continue his discussions about the park with the Hudson River Park Trust.
The City Club of New York was one of the opponents of the project and they perseveringly advocated that the structure of the design was not suitable for its proposed location in a protected estuary.
Following a design competition, in 2013, the Hudson River Park Trust and businessman and philanthropist Barry Diller appointed Heatherwick Studio to build a new pier on Manhattan's southwest riverside. Called Pier 55, the new pier would serve both as a public park and a world class outdoor performance space.
Thomas Heatherwick proposed an 11,000-square-metre mushroomed form public park comprised of many mushroomed-form concrete piles by also keeping the structural remains of the old piers that had previously existed.
"The idea evolved to take the new concrete piles that would be needed and to continue them out of the water, extending skyward to raise up sections of a green landscape," had said Thomas Heatherwick in a project brief.
"Fusing as they meet, these individual piles come together to form the topography of the park," he had added.
The designer unveiled his first plans for the project in 2014 and permission was given for the construction last year by the US Army's Corps of Engineers and the construction work was expected to start last year's summer, but it wasn't officially be able to start on site due to other permissions and delays.
Richard Emery, a lawyer for the opponents, said he was 'shocked' by Mr. Diller's decision, "because I thought we were close to a solution." But he was also elated.
"It's a great decision," Mr. Emery said. "It shows great respect for the estuary. It preserves the estuary as the legislature intended. I believe he came to believe he was being manipulated by the trust as much as the public was."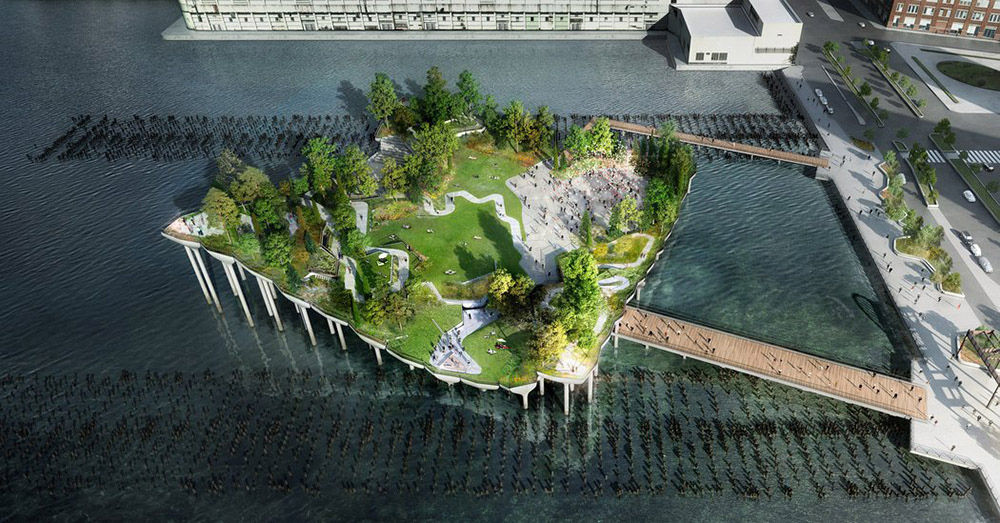 The Pier 55 was designed to house a 700-seat amphitheater as well as gardens. The project sits on 300 pylons ranging from 15ft to 70ft in length. Heatherwick Studio's topographical park would feature fish habitat as well as various plant species, raised up by mushroom-like piles over the Hudson River.
Madelyn Wils, president of the Hudson River Park Trust, stated that she was "deeply saddened" by Mr. Diller's decision, "not simply because this would've been one of the world's greatest piers, but because this was a project the community so resoundingly wanted, and that millions would one day enjoy."
Last month, Thomas Heatherwick's another project London's Garden Bridge was scrapped by the Garden Bridge Trust and Sadiq Khan after four years of consensus problems on fundraising procedures to start construction.
1000 Trees in Shanghai, China and Vessel in New York are among the ongoing projects of Thomas Heatherwick. Besides that, the designer is currently working on Google's new headquarters in London with Bjarke Ingels Group.
All images © Luxigon
> via NY Times