Hawkins\Brown's Leeds Beckett University receives green light for New Creative Arts Building
Hawkins\Brown has announced that the new Creative Arts Building of Leeds Beckett University has been granted approval for a new £75 million development, designed in conduction with Leeds Beckett University and their development Partner Downing Developments. The 14,500sqm scheme will provide an iconic home for academic, creative and cultural activities in the civic heart of Leeds, becoming a stand-out landmark site for the Northern Film School, Music, Performing Arts and Fashion students.
The project aims to attract new audiences and facilitate dialogue between the University, its partners and the wider city. The new building forms a major part of the University's £200m campus development plan, which will be delivered over the next five years. The Creative Arts Building will be home to 1,850 students and staff, who are currently spread across various separate locations in the city.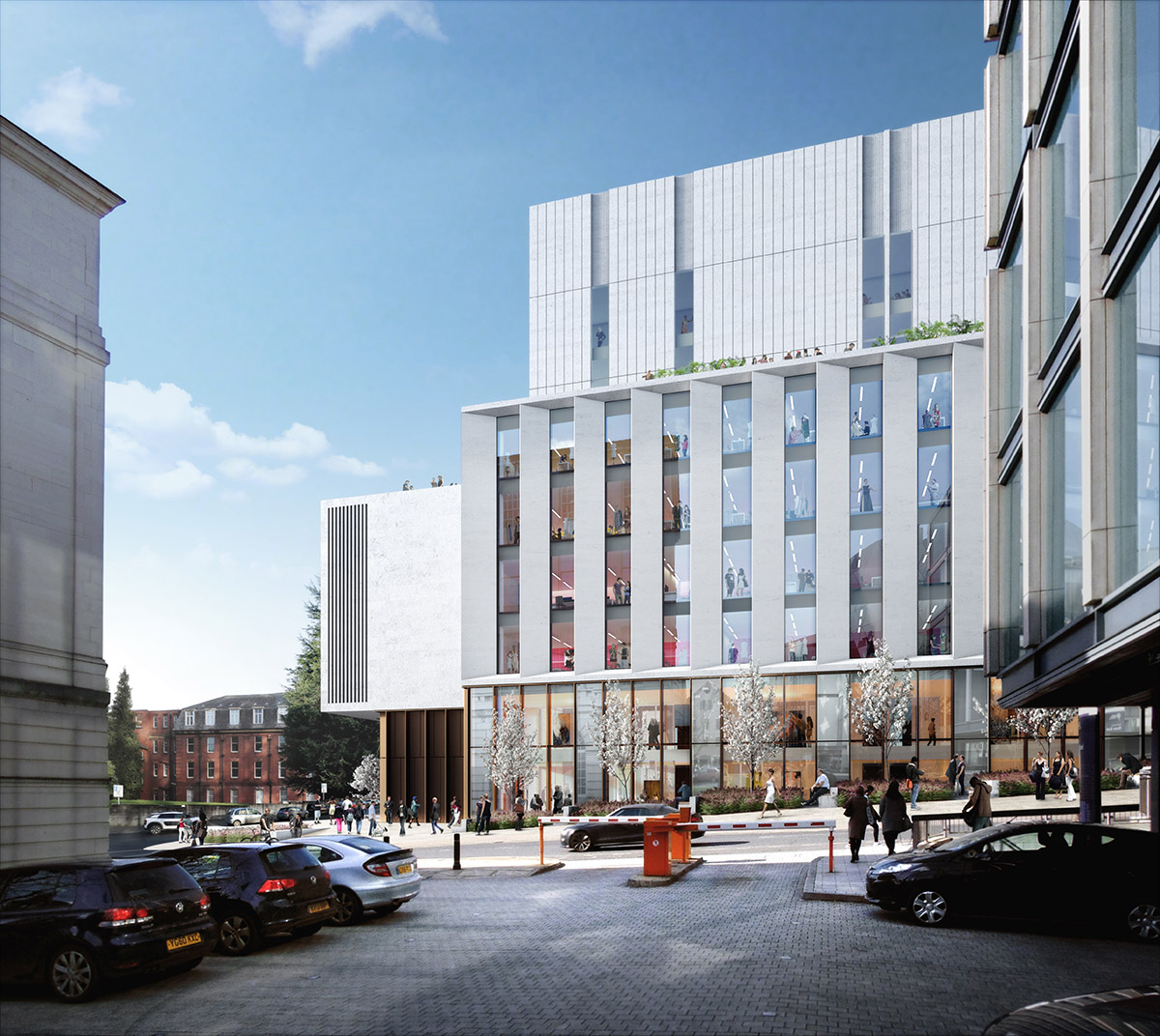 Assembling the different courses under one roof will create an inspiring artistic and cultural hub, allowing the University to enhance the transferable skills and employability of their students through bespoke specialist facilities and collaborative social learning spaces.
"The new Creative Arts Building provides a welcoming creative hub that will encourage new collaborations between courses and enable the university to engage with the wider society to form an innovative cultural dialogue. The aim to create spaces for students, staff and visitors to interact and learn from each other was key to Hawkins\Brown's design approach on this project," said Roger Hawkins, Founder Partner of Hawkins\Brown.
"Leeds Beckett University contributes to the city and our region, both academically and economically as a respected employer and vital economic driver for the City," said Professor Peter Slee, Vice Chancellor, Leeds Beckett University.
Construction works on site will begin end of 2017, and it is expected to complete in 2020. See World Architecture Community's detailed coverage about the project here.
All images courtesy of Hawkins\Brown
> via Hawkins\Brown