A disused garage is wrapped by deciduous vegetation to form a Green Box on the Raethian Alps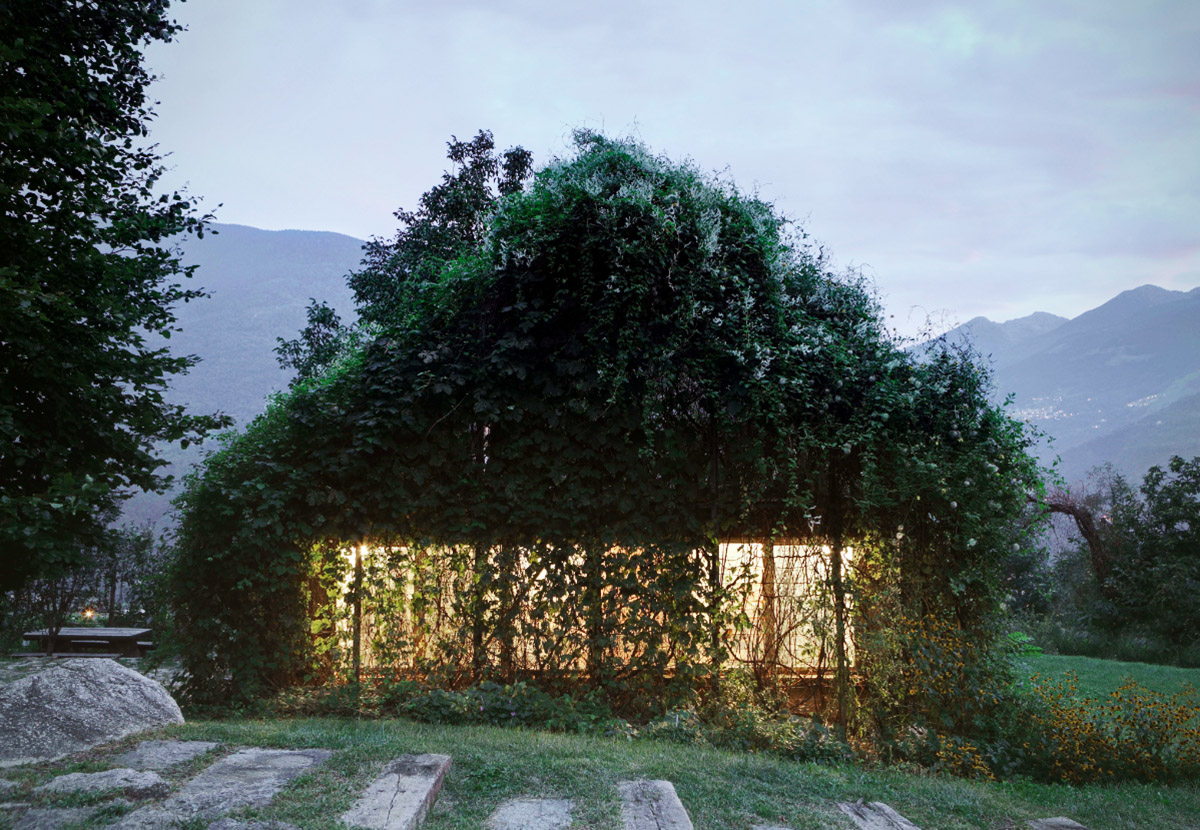 A small disused garage wrapped by deciduous vegetation creates an invisible green box impression situated on the slopes of the Raethian Alps, Cerido, Italy. Functioned as a weekend retreat, the outer skin of this small cottage creates entirely a different type aesthetic, which makes difficult to understand its exact function within this fully green area.
Designed by Italian architecture firm Act_Romegialli, the private unit - called Green Box - is built from lightweight metal with galvanized profiles and steel wires which wraps the existent volume and transforms it into a tridimensional support for the climbing vegetation.
The studio basically uses countless deciduous vegetation to cover the cottage including Lonicera periclymenum and Polygonum baldshuanicum for the main texture on which climb up the secondary texture of Humulus lupulus and Clematis tangutica.
On the basement, there are groups of herbaceous perennials (Centranthus ruber, Gaura Lindheimeri, Geranium sanguineum, Rudbekia triloba) alternate with annual ones (Cosmos bipinnatus,Tagetes tenuifolia, Tropaeolum majus, Zinnia tenuifolia) and bulbous to ensure a light but continuos flowering.
Interior of the pavilion there is a room for the gardening tools - which is a great passion of the owner - an area for cooking and a space for conviviality.
Materials are left rough and simple in the interior; galvanized steel for the kitchen, larch planks for flooring and big sliding doors, windows are left in unpainted galvanized steel, simple pipes for the water supply.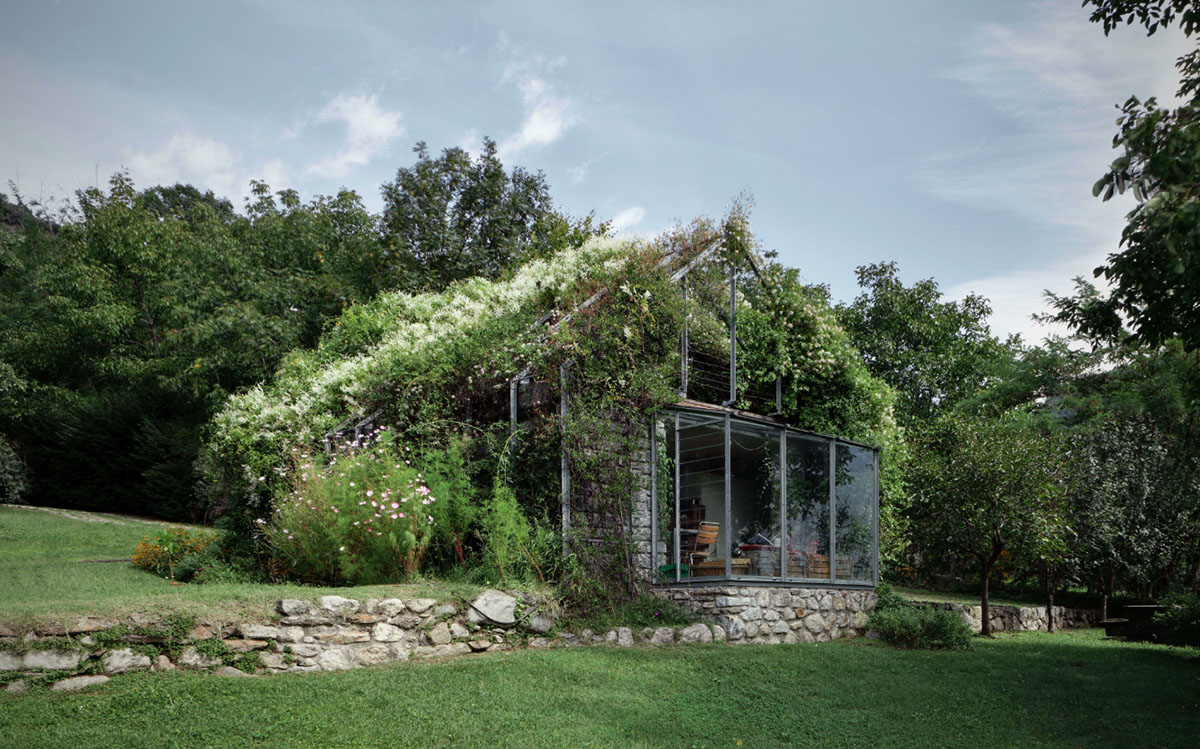 A small green shelter in the vegetation is considered as the privileged observation point of the changing of the seasons of the surrounding park. Park that is left wild in some areas and in other transformed into garden of flowers or simple green space, punctuated only by beautiful nude rocks scattered in the property.
Only front and back facades of the cottage are percepted from very close - this private unit looks like a real tree house getting lost within the natural vegetation. The house sits on a stone basement and creates a level difference. Landscape of the house was designed by Gheo Clavarino.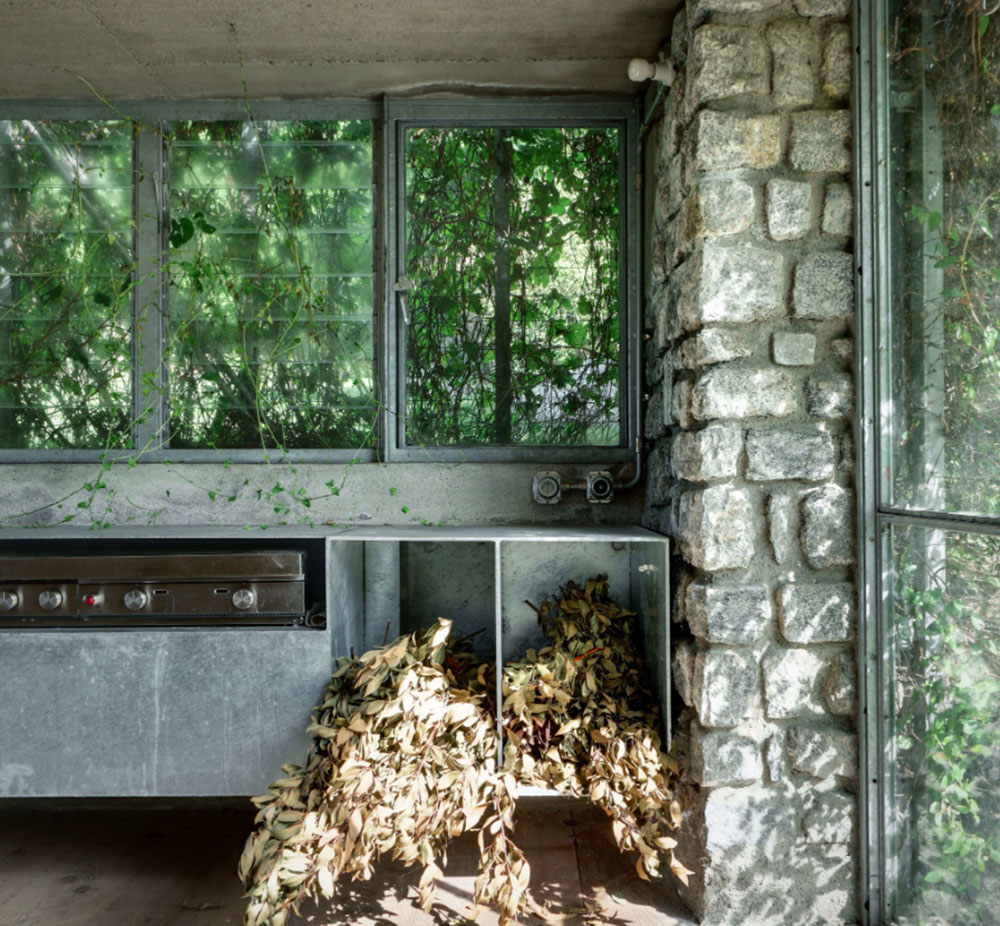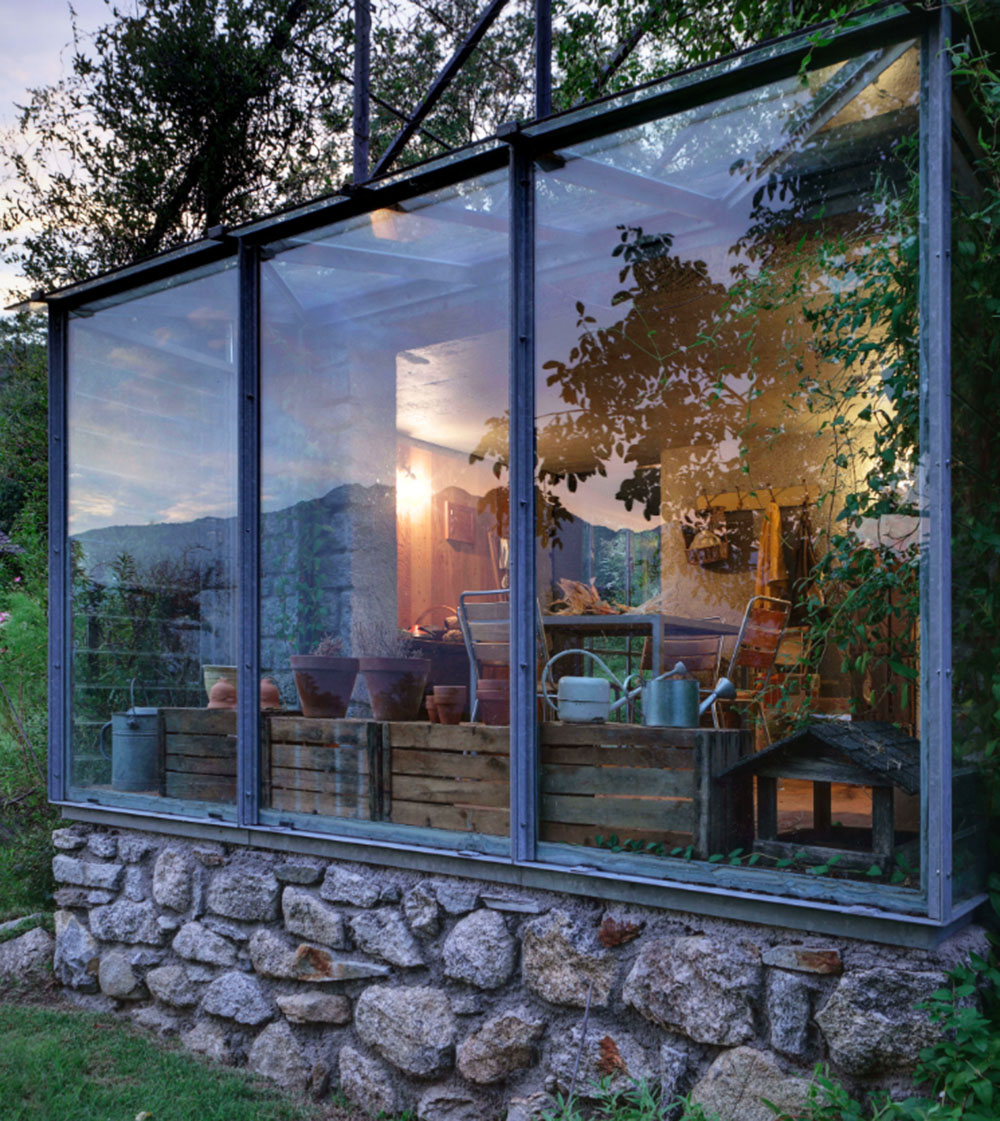 All images © Marcello Mariana
> via Act_Romegialli