Foster + Partners and Heatherwick Studio wrap Bund Finance Centre in Shanghai with bronze fins
Foster + Partners and Heatherwick Studio have completed new Bund Finance Centre dressed by a bronze-finned facade, which marks the 'end point' of Shanghai's most famous street with dramatic appearance. Berlin-based architecture photographer Laurian Ghinitoiu captured the first images of the building showing the details, materiality and texture quality from inside and outside.
The Bund Finance Centre, jointly designed by two global architecture studios, is a prominent new mixed-use development close to the Shanghai waterfront. Situated on a prominent site on the Bund, the building is only a part of the 420,000-square-metre master plan consisting of eight buildings with premium offices with a boutique hotel, a cultural centre and a wide variety of luxury retail spaces, all arranged around a landscaped public plaza.
The proposed scheme features a highly permeable layout for pedestrians, with the design conceived as a point of connection between the old town and the new financial district.
In the master plan, two 180-metre landmark towers are situated in the south of the site, while the buildings facing the waterfront are staggered in height and relate in scale and rhythm to the grand nineteenth-century landmarks along the Bund.
The team arranges retail spaces in a vertically layered plan including boutiques, concept stores for international brands, a luxury shopping mall and restaurants. The facade of the Bund Finance Centre features a stunning colour palette comprised of crafted stone and bronze details, which gives the buildings a jewel-like effect.
The edges of each volume are made of richly textured, hand-crafted granite and become slimmer as they rise, giving the impression of solidity at the base and transparency at the top.
"At the heart of the scheme is a flexible arts and cultural centre, which combines exhibition and events halls with a performance venue, inspired by the open stages of traditional Chinese theatres," said Foster + Partners and Heatherwick Studio.
"The centre is conceived as a platform for international arts and cultural exchange, as well as a place for brand events, product launches and corporate functions. The building is encircled by a moving veil, which adapts to the changing use of the building and reveals the stage on the balcony and views towards Pudong," detailed the team.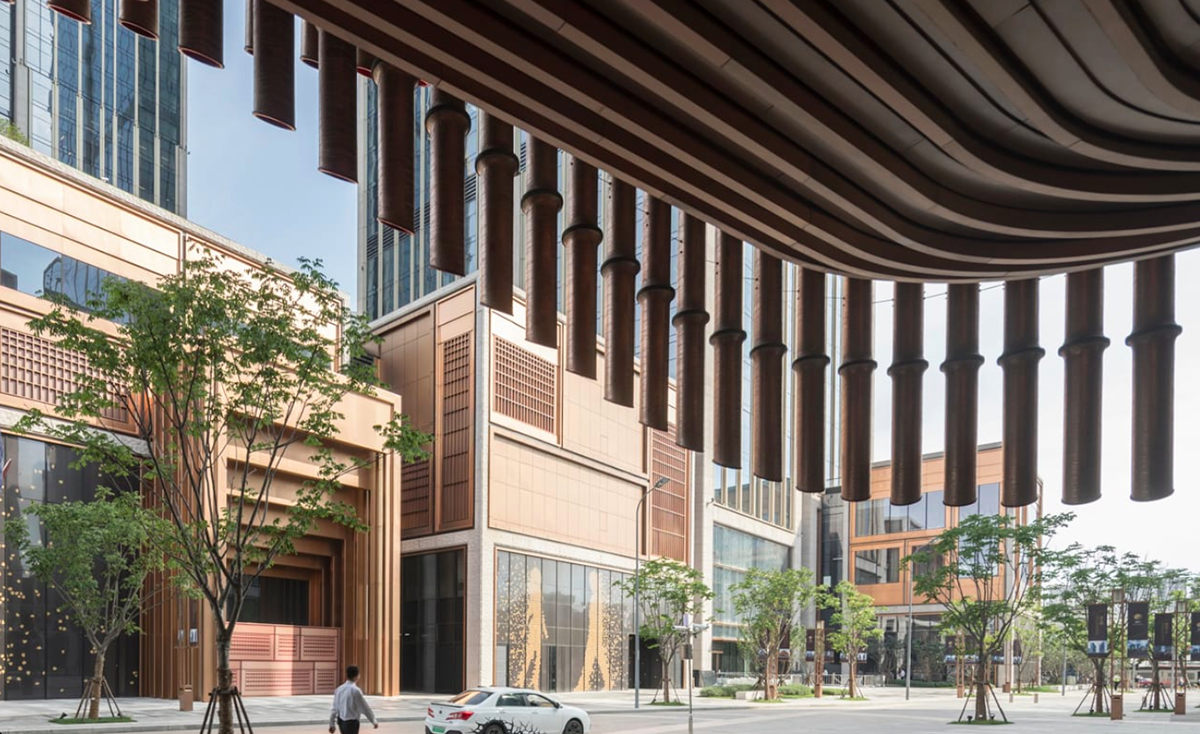 Foster + Partners and Heatherwick Studio are collaborating on a major project for the first time. The commission design to the building started in 2010 and has been completed this year, as understood from the photographs of Laurian Ghinitoiu.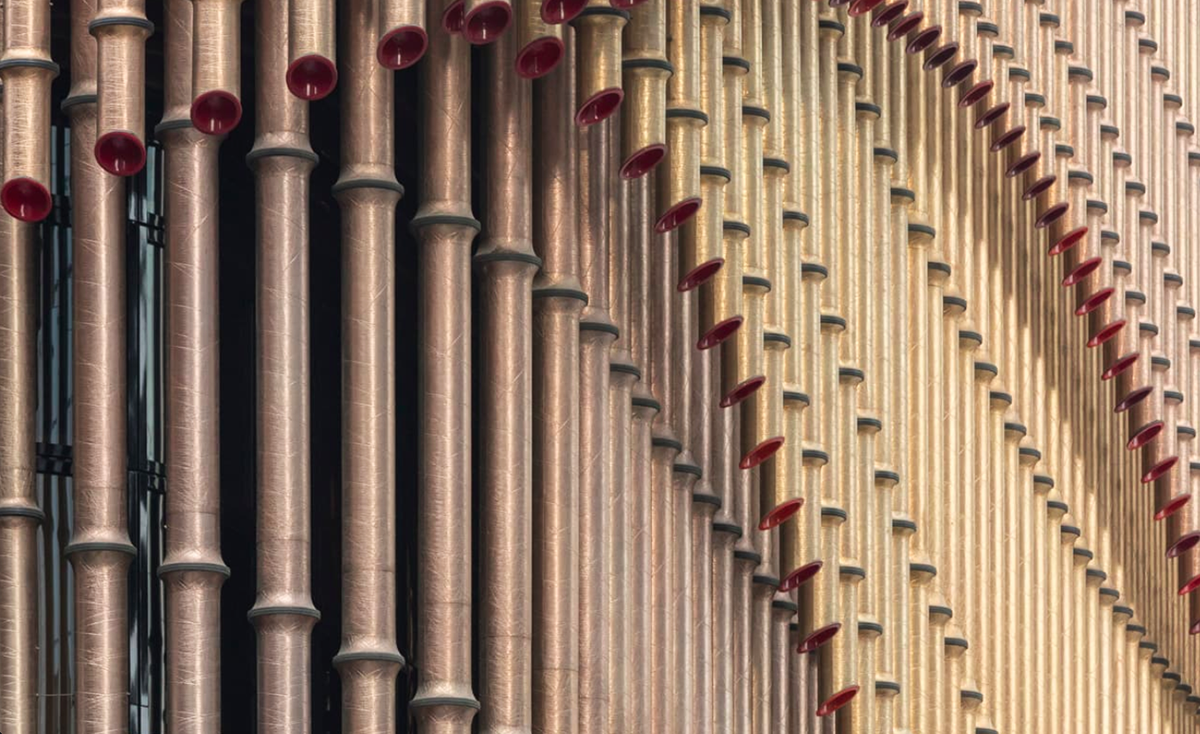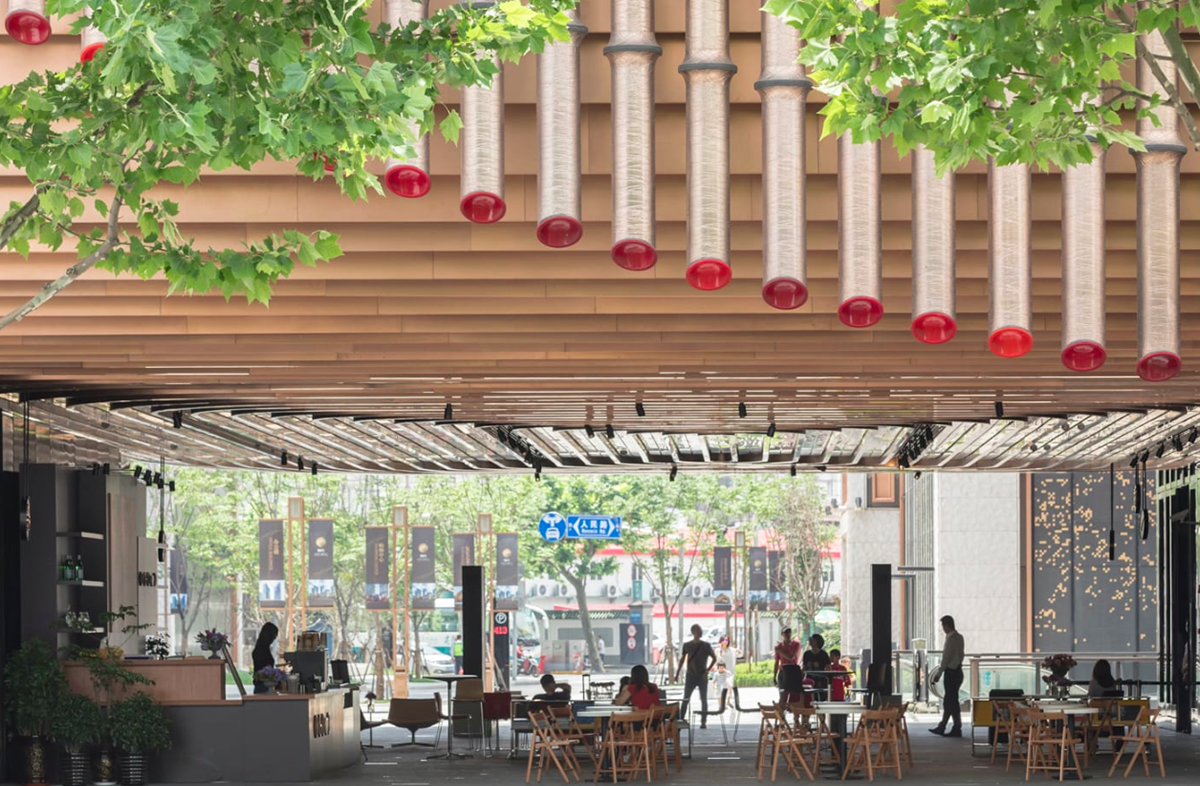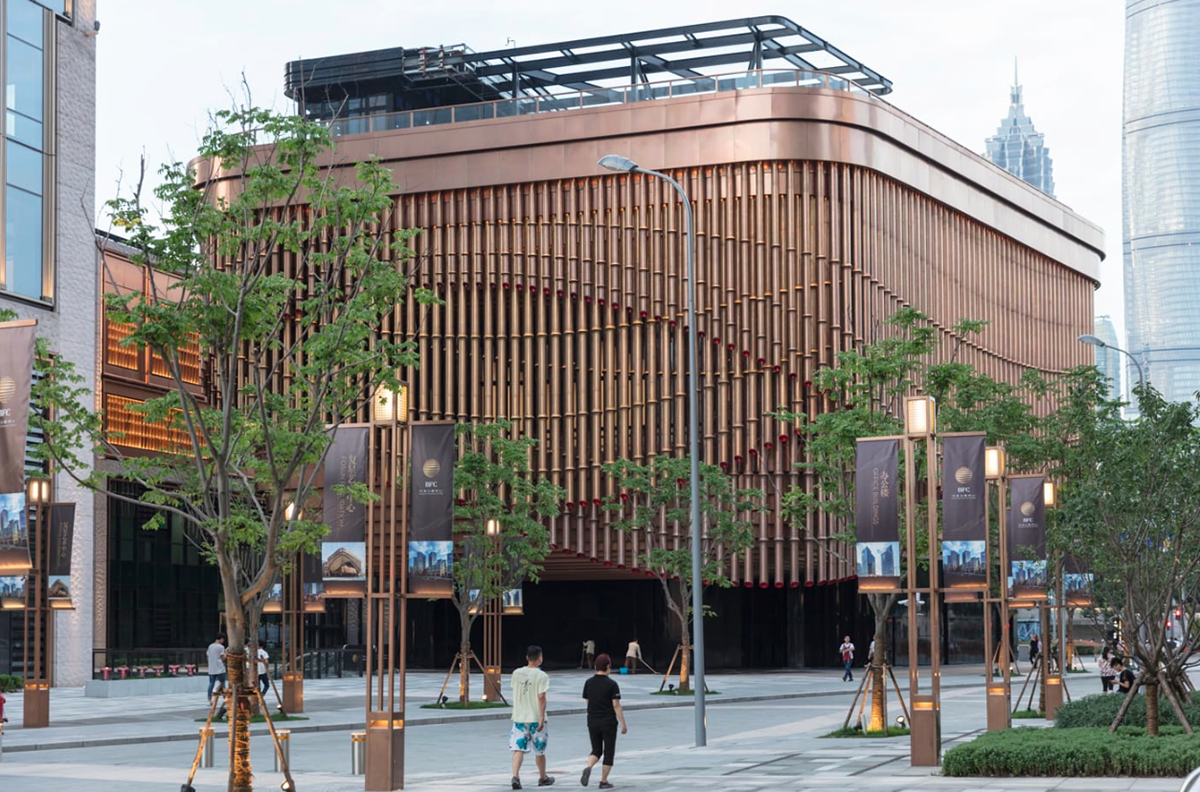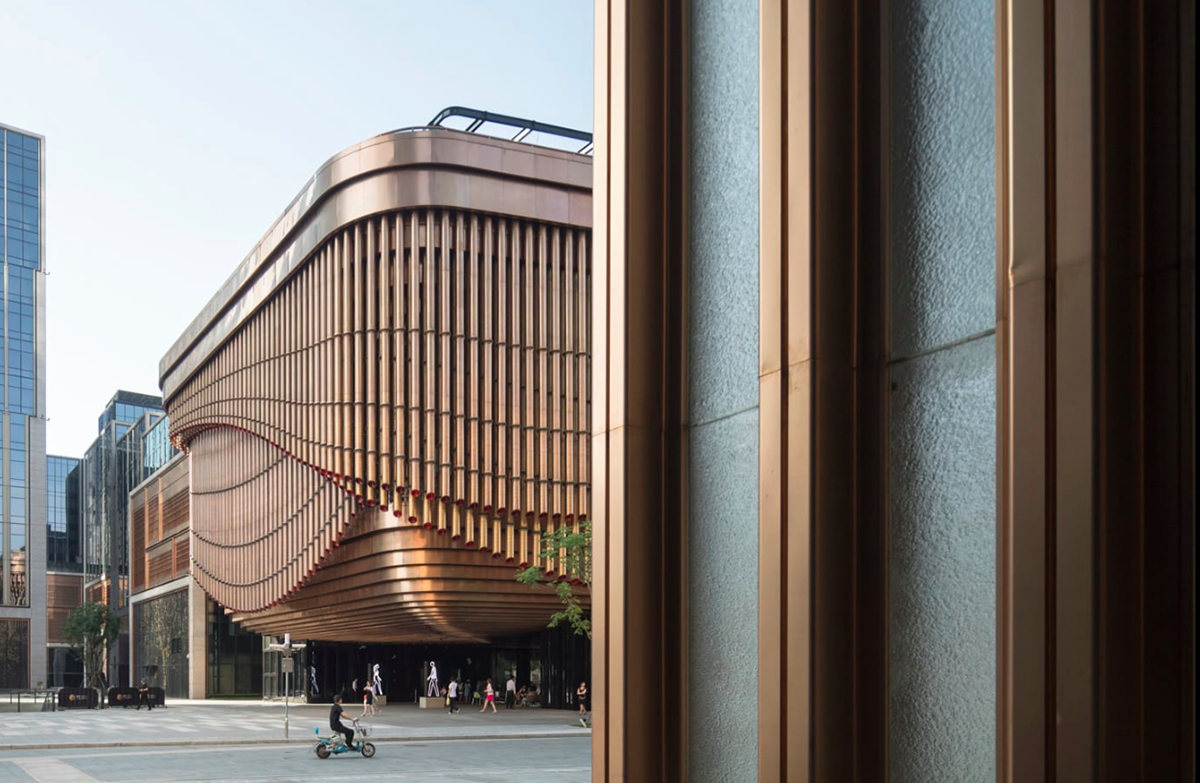 All images © Laurian Ghinitoiu
> via Foster + Partners / Heatherwick Studio