HA's Less House is comprised of moveable partition systems to adapt tropical climate of Vietnam
This tiny and illuminated small townhouse by HA (Human Architecture) is composed of moveable partition systems to customize different layouts according to the user's preferences.
A two-storey house was set within the tropical environment of Saigon in Vietnam and it stands alone with its illuminating form at night - the house shines out with its lightness and woven garden inside, only appears at night.
Named Less House, this private residence was built for seven members of the house and it occupies only 72 square-metre space in Ho Chi Minh City. The house itself presents a mesmerising outer skin, made of perforated white metal walls.
These metal walls allow the building to explode itself at night and you can only see the green lateral bands from outside, which creates a slab effect - but these bands are actually disconnected from the slabs.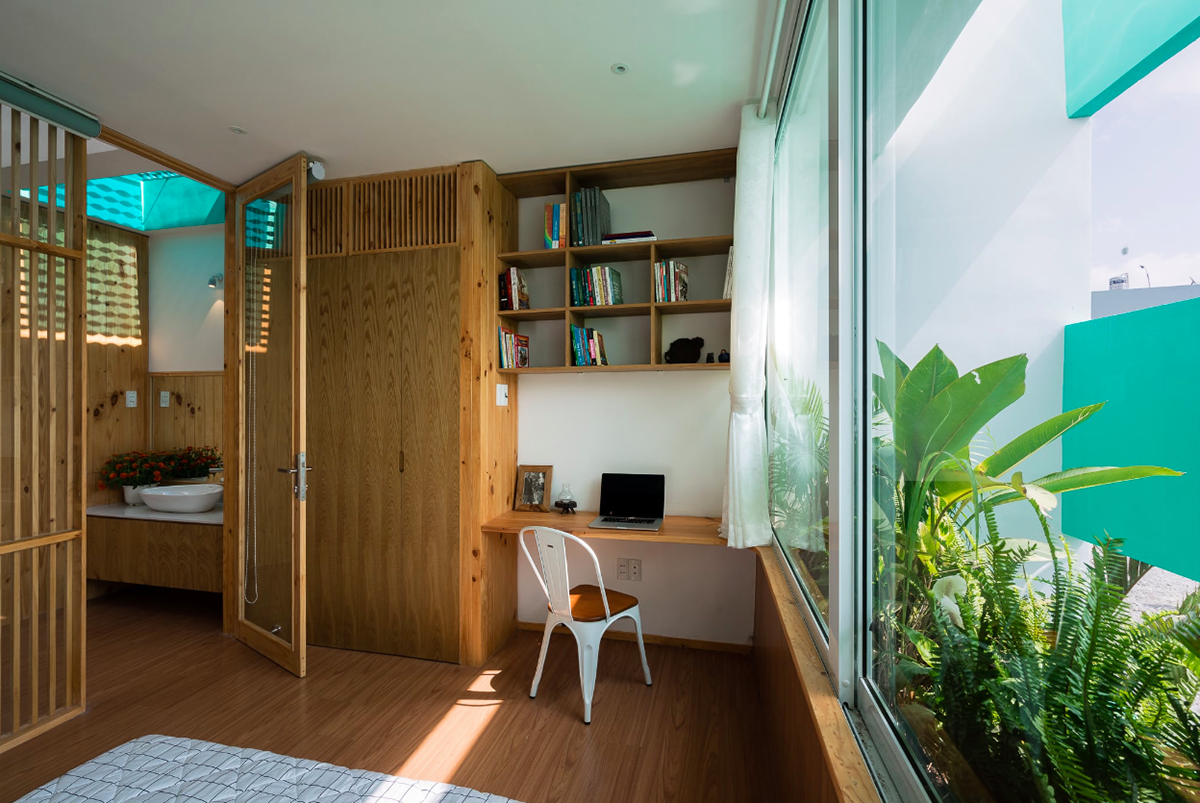 The inner gardens are distributed throughout the floors -in both front and at the rear - hidden within particular spaces dedicated to these green infills. The layout follows an open plan for the house and the second floor gets direct light from the clerestory.
The ground floor consists of kitchen, a living area, a dining table and a toilet hidden in a wooden cabin and sculptural staircase rising up from a small garden. In the first floor, there are two bedrooms with a working desk looking at front and back gardens.
The house draws a very conventional and tiny, liveable interior space - but also it offers easily transformable space with its flexible structure. So, the users can dismantle the house and can install in another area if they want.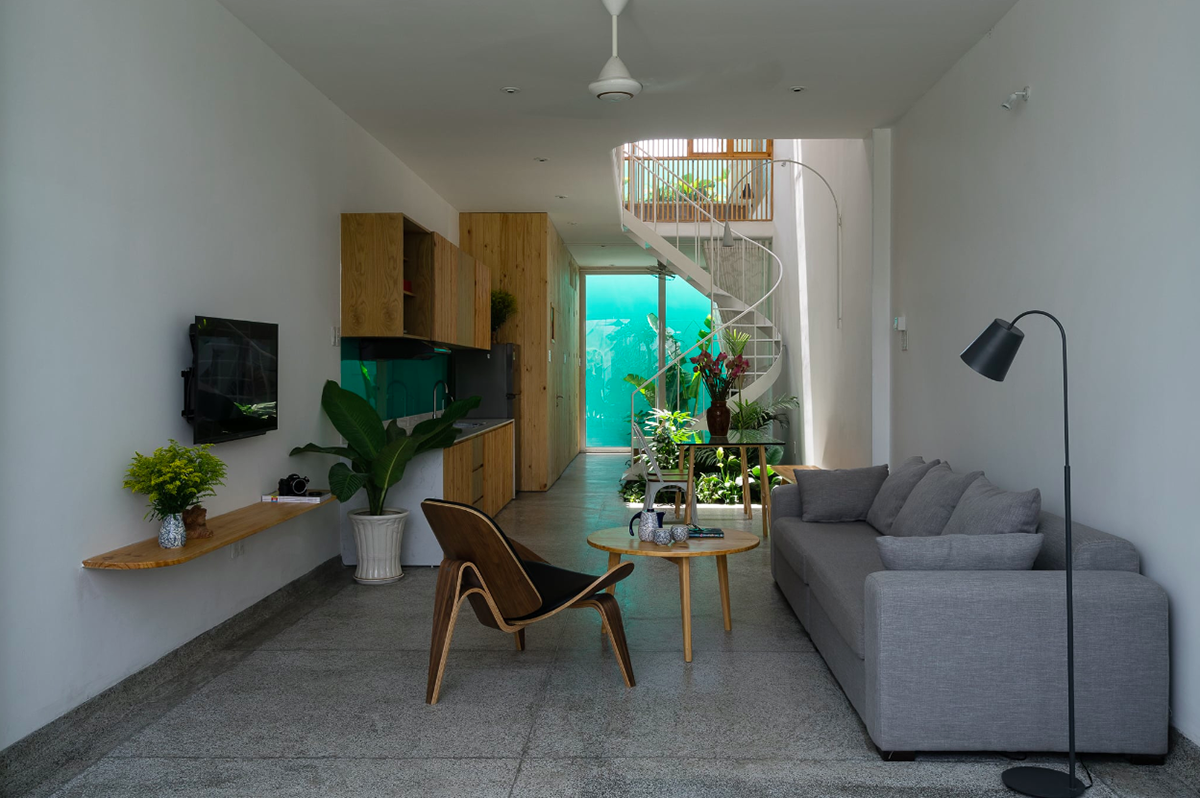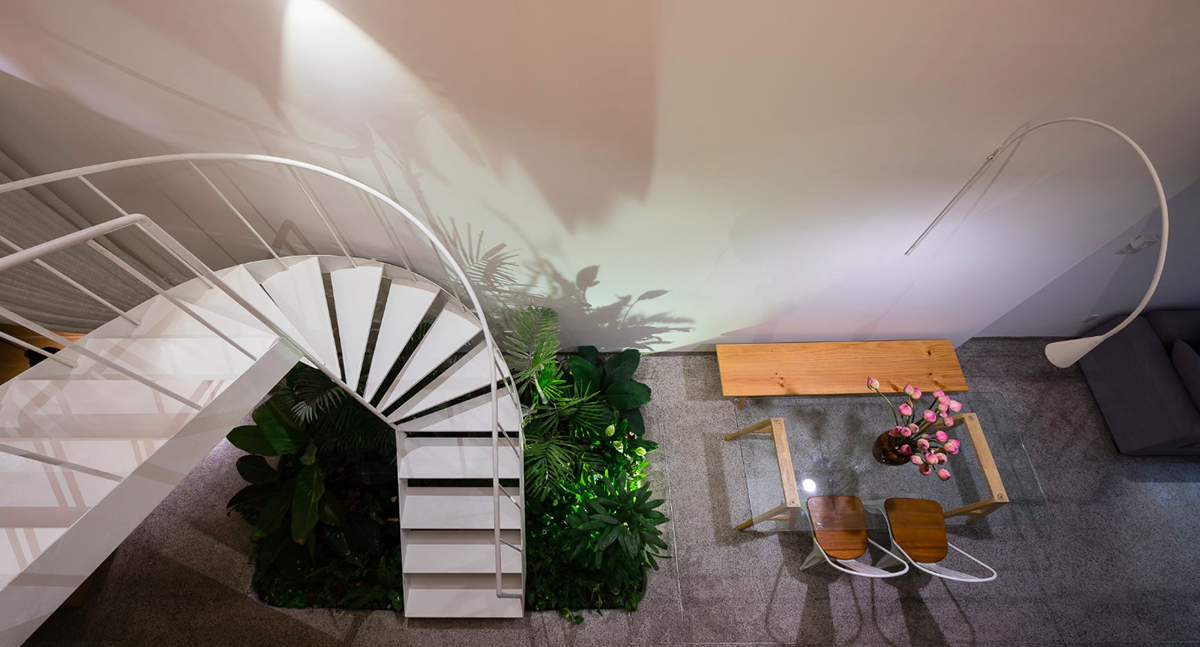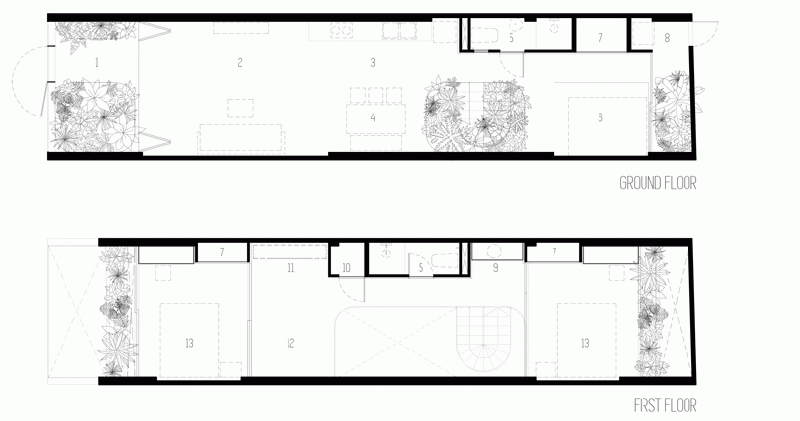 Floor plans of the Less House
Section of the Less House
All images © Quang Dam
> via HA