Mur Mur Lab Turned a Barbershop into a "Theater-Like" Lifestyle Center for Women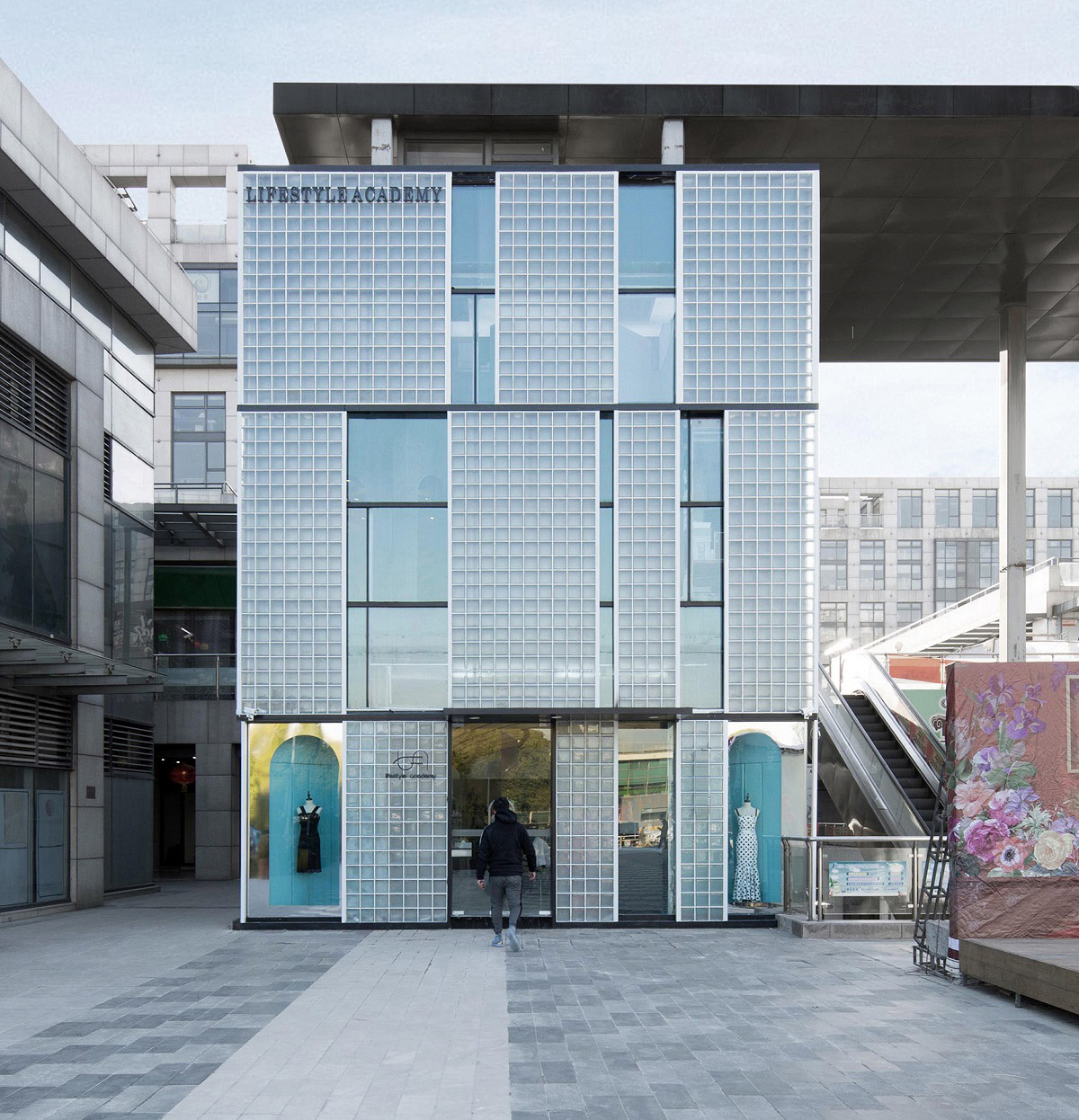 Mur Mur Lab from Shanghai transformed a local barbershop into a "theater-like" lifestyle academy, which is an experience center especially designed for women. The experience center is a breakthrough of the old Shanghai style, creating a fashionable trend with the self-consistent design.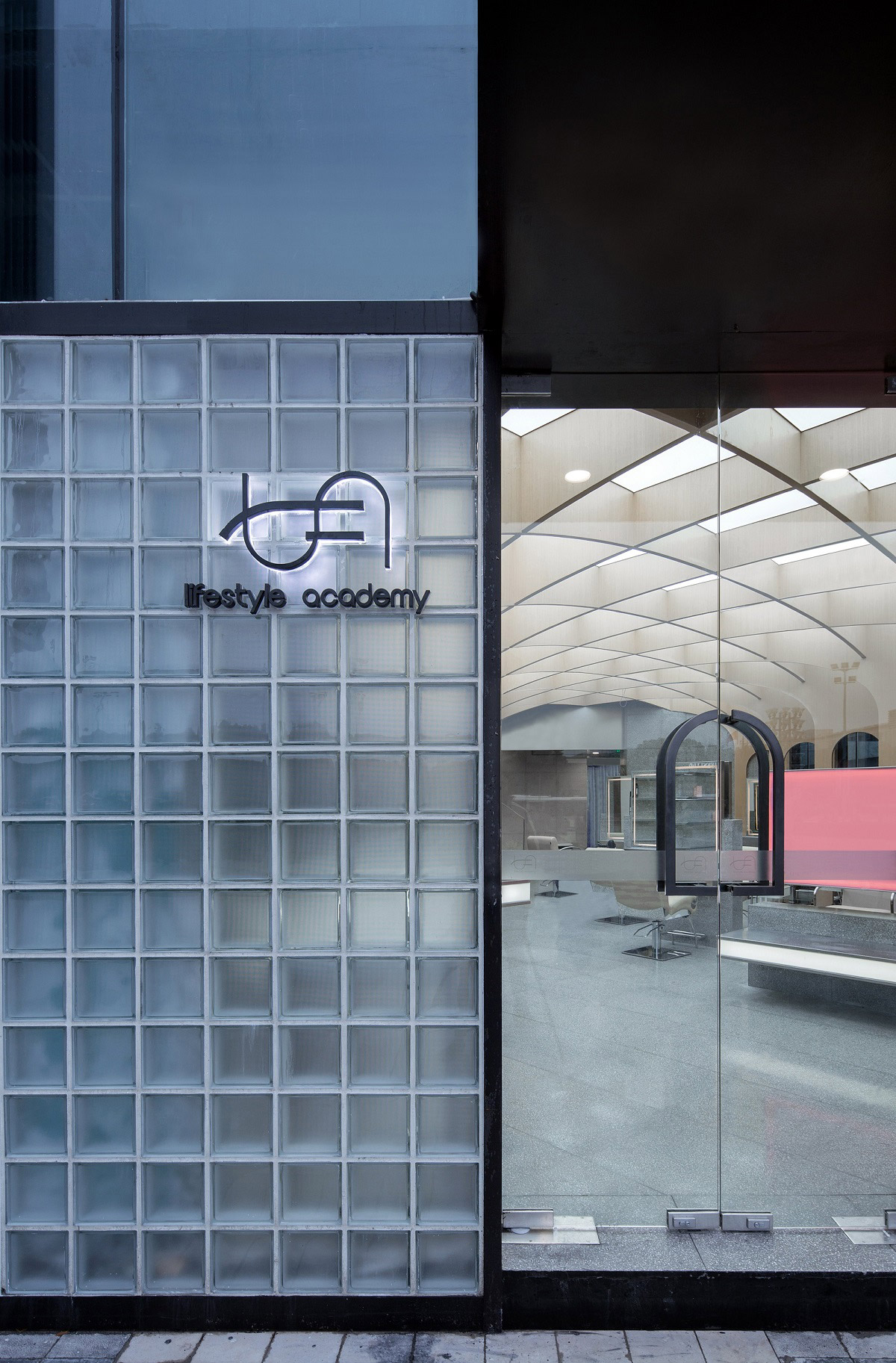 The facade looks like a freely collage, acting as a correspondence to the surrounding environment, its modern appearance attracts people's attention. The rectangle and square glasses form a contrast with the arch shop windows, seems to show female's toughness and softness.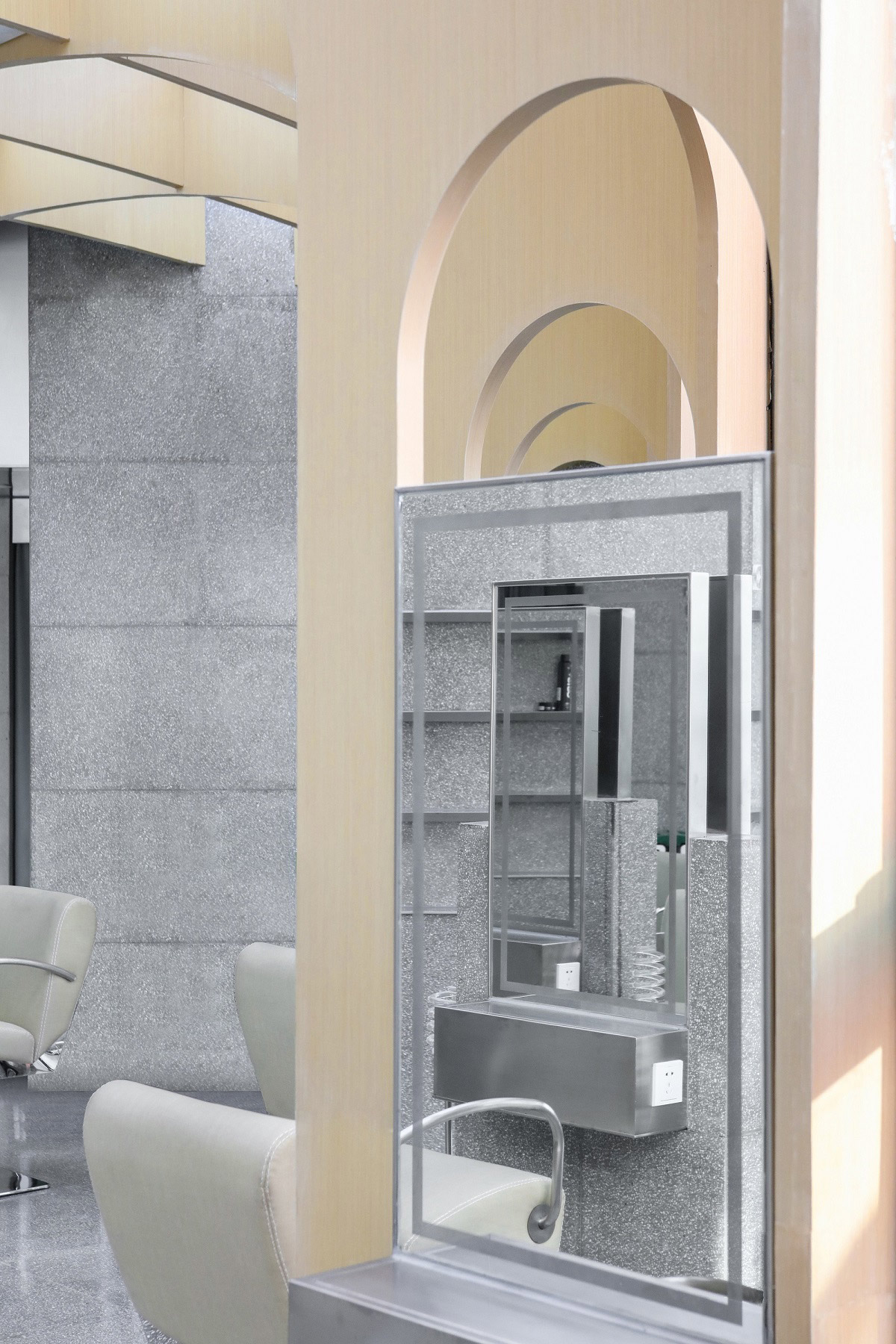 Mur Mur Lab thinks that space is like performance, and people who are in the space are performing.
The space of the first floor feels like an immersive theater, whose floors and walls are covered by terrazzo, creating a calm atmosphere. The ceiling is decorated with crossed irregular lattices, looks like an arch canopy covering the stage. It seems to conduct a dialogue between the warm ceiling and cold ground.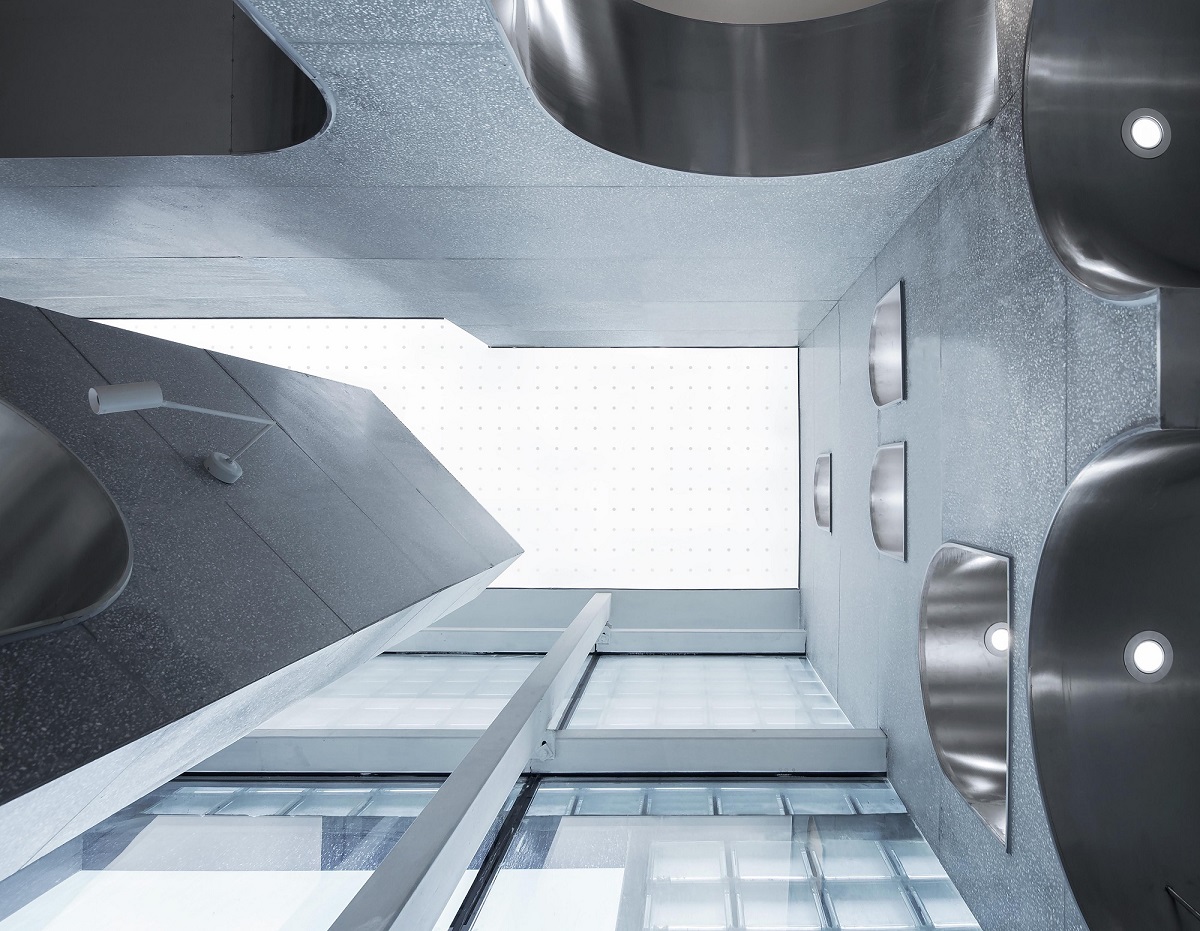 On the second floor, the arches extend to different directions. With one piece overlapping another piece, the space has a continuously layering sense. Different shapes of arches make it like a stage for fashion show. The mild curves are matched with the soft coverings very well, if there are flowers and desserts, it would be a perfect place to enjoy tea time.
The original site was a three-story building, facing a commercial square, near which is an airport. In such a noisy environment, Mur Mur Lab believed that it's very important to have a peaceful moment. So that in here, it's more like a magical collage, a future shop that creates a theater-like feeling with changeable arches, forming a contrast to the surroundings. This space also presents Mur Mur Lab's vision of future shop.
Figure
Floor plan
Section
Project facts
Project name: Qi Yue
Design company: Mur Mur Lab
Chief designers: Xia Murong, Zhang Mi, Li Zhi
Photographers: Arttteeezy, Si Yue
Completion: 2018
Architecture area: 300 m2
> via Mur Mur Lab