Itsuko Hasegawa wins inaugural Royal Academy Architecture Prize 2018
Japanese architect Itsuko Hasegawa, described as "not-well-recognised" in the world architecture stage, has been named as the winner of the 2018 Royal Academy Architecture Prize, honouring her inspiring and enduring contribution to the culture of architecture.
The international judging panel, including Richard Rogers RA, Dean of Harvard Graduate School of Design Mohsen Mostafavi, BBC broadcaster Razia Iqbal, artist Conrad Shawcross RA, and critic and curator Joseph Grima, described Itsuko Hasegawa as "one of Japan's most important architects", which has largely been under recognised despite her significant contribution to modern architecture both in Japan and around the world.
Video courtesy of RA
Yamanashi Fruits Museum, Yamanashi, Japan, 1995. Image © Itsuko Hasegawa
In the first annual awards of RA, supported by the Dorfman Foundation, acclaimed jury decided to honour Itsuko Hasegawa by strongly praising her buildings, featuring "a lightness of touch, using simple materials and dynamic forms."
"What I find most interesting about the architecture of Itsuko Hasegawa is the spirit of invention. Through this prize we hope to bring her the much-needed recognition she deserves," said Louisa Hutton RA, chair of the jury.
Suzu Performing Arts Centre, Ishikawa, Japan, 2006. Image © Shigeru Ono
Hasegawa, 76, began her career working with Japan's Metabolists group of architects including Kisho Kurakawa, Fumihiko Maki, and Kenzo Tange and later went on to work with Kazuo Shinohara, whose work is more linked to traditional Japanese architecture. These two very different influences have informed a lifetime of work.
Niigata Performing Arts Center, Niigata, Japan, 1998. Image © Mistumasa Fujitsuka
She established her architectural practice Itsuko Hasegawa Atelier in 1979, and after earning notoriety when she won the competition to design the Shonandai Cultural Centre in Fujisawa, Hasegawa was then commissioned to do a large number of projects across Japan including the Sumida Culture Factory, the Yamanashi Museum of Fruit, and the Fukuroi Workshop Centre.
In 1986, she received the Design Prize from the Architectural Institute of Japan for her Bizan Hall project. Her residential projects also earned a Japan Cultural Design Award.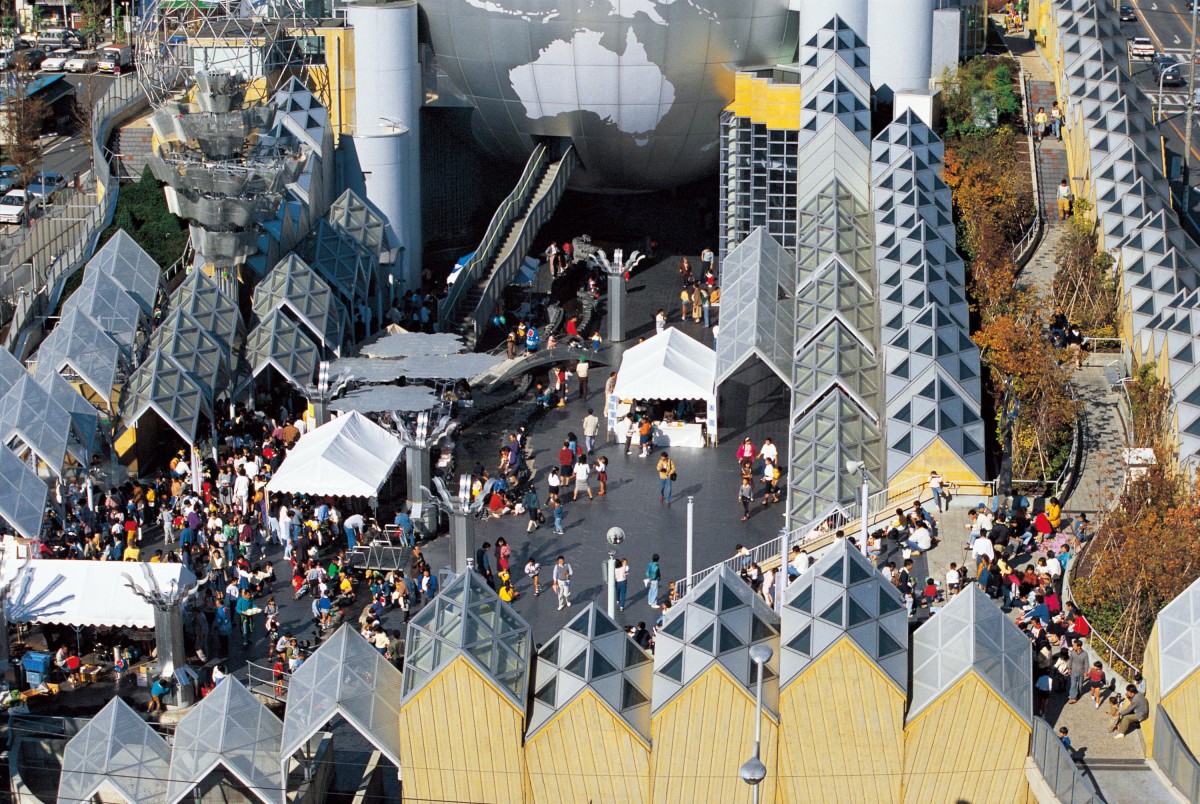 Shonandai Cultural Centre, Kanagawa, Japan, 1990. Image © Shuji Yamada
In 1997, Hasegawa was elected as an Honorary Fellow of the RIBA, in 2000 she received the Japan Art Academy Award, in 2001 she received the Honorary Degree Award at University College London and in 2006 she was elected as one of the Honorary Fellows of the AIA.
Yamanashi Fruits Museum, Yamanashi, Japan, 1995. Image © Mitsumasa Fujitsuka
Anne Holtrop, Founder, Studio Anne Holtrop (The Netherlands and Bahrain), Rahel Shawl, Founder, RAAS Architects (Ethiopia), Arquitectura Expandida (Colombia), Alireza Taghaboni, Founder, nextoffice (Iran) and Go Hasegawa, Founder, Go Hasegawa and Associates (Japan) were among shortlist to the RA Dorfman Awards 2018.
Sumida Culture Factory, Tokyo, Japan, 1994. Image © Mitsumasa Fujitsuka
"From a collective encouraging communities in Bogota to self-organise to build to a woman architect mentoring the next generation in Ethiopia, the shortlist displays the different nature of architecture being produced around the world," stated the RA.
"It hopes to discover and bring to the fore unusual and highly sophisticated work that ranges from the social to the political and the very architectural to the technical."
Top image: Itsuko Hasegaw, courtesy of RA
> via RA