Zuza Mengham turns scents into crystallized sculptures for London Design Festival
These colourful - looking fake glass sculptures- are not only decorative elements or jewellery standing on your bedroom table. The precious crystallized structures are the special fragrances sculpted by the artist Zuza Mengham for the London Design Festival 2016 exhibited at the Conran Shop.
As part of its ongoing exploration of scent's relationship with other senses, London-based fragrance maker Laboratory Perfumes has been working with artist Zuza Mengham to consider ways of translating intangible fragrances into solid sculptural forms.
Taking the brand's four existing scents, Amber, Gorse, Samphire and Tonka – as well as a soon- to-be-launched fifth fragrance Atlas – Mengham created a series of resin sculptures, which will be displayed in The Conran Shop on Marylebone High Street for two weeks from 15 to 25 September, as part of the London Design Festival 2016.
'Tonka' fragrance
Mengham has transformed the individual notes of the fragrances into unique combinations of colours, angles and visual effects. The ocean-reminiscent freshness of Samphire is evoked by the way the light plays through layers of translucent resin; the crisp citrus of gorse become a clear yellow hue; and the eponymous beans of Tonka are represented in speckles of slate.
The roots of the exhibition reach back to December 2015, when Laboratory Perfumes founder Aaron Firth was looking for artists capable of representing the nuances of scent visually. Upon discovering Mengham's unique prism sculptures, he has struck by how they were "modern, angular and with multiple facets – like a fragrance".
Zuza was asked to explore the concept further, resulting in five remarkable pieces that take advantage of the full spectrum of visual and textural possibilities afforded by resin.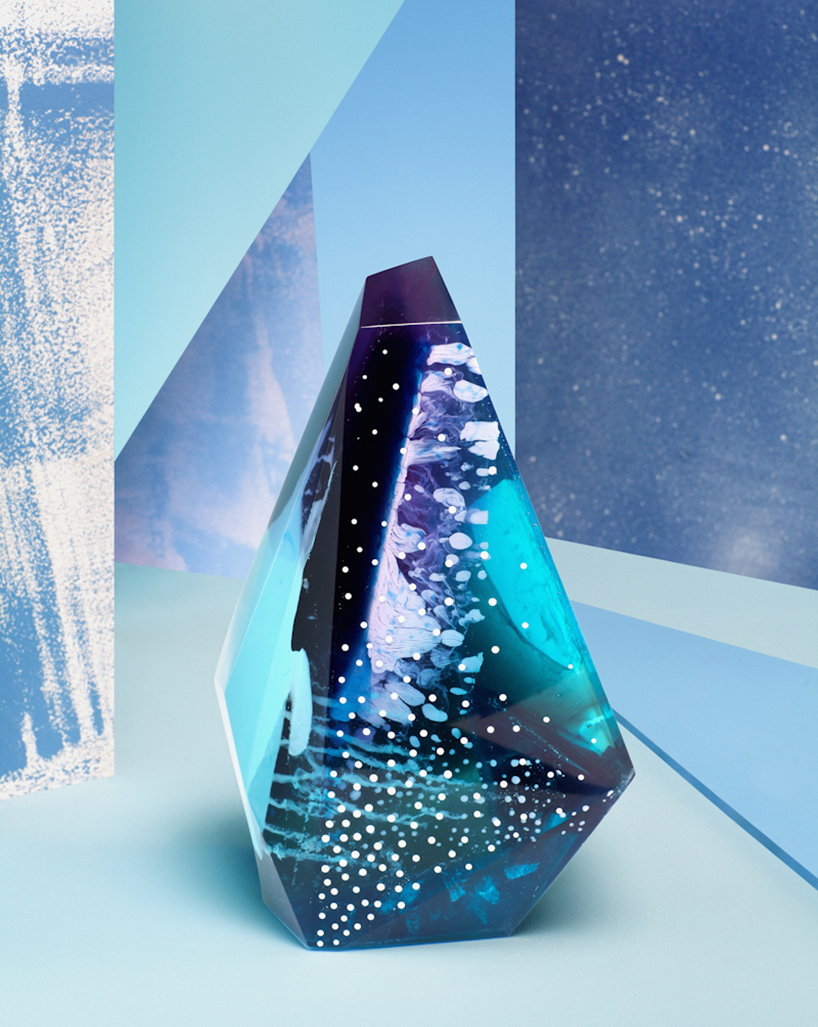 'Samphire' fragrance
''They are the perfect encapsulation of scent. Zuza has captured the resonance and register of fragrances. She understands they are not simplistic or binary,'' said Aaron Firth, Founder, Laboratory Perfumes.
The Sculpting Scent exhibition also celebrates the launch of Laboratory Perfumes' fifth scent – Atlas – with a limited quantity available exclusively in The Conran Shop's London and Paris stores for four weeks before its official release at the end of October.
Inspired by the scents and scenery of Morocco's Atlas Mountains, the new fragrance is built around the nostalgia-laden aroma of pipe tobacco, with layers of rum, vanilla and hay, and fresh ozone top notes. Mengham has interpreted this in a prismatic miasma of umber and ochre that echoes the mountain silhouette.
The five sculptures will be presented in a special exhibition in the windows of The Conran Shop, alongside the Laboratory Perfumes range of fragrances and candles that inspired them. Four will be available for sale after the exhibition- starting from £1200 prices.
'Atlas' fragrance
''I made a conscious decision not to read the descriptions, but to smell them all and see what I could decipher from them first directly, taking notes and ideas. After I matched them up with their descriptions I made a series of drawings with watercolour overlays, building up the colours and patterns until I was happy they translated in a way that felt appropriate,'' said Zuza Mengham.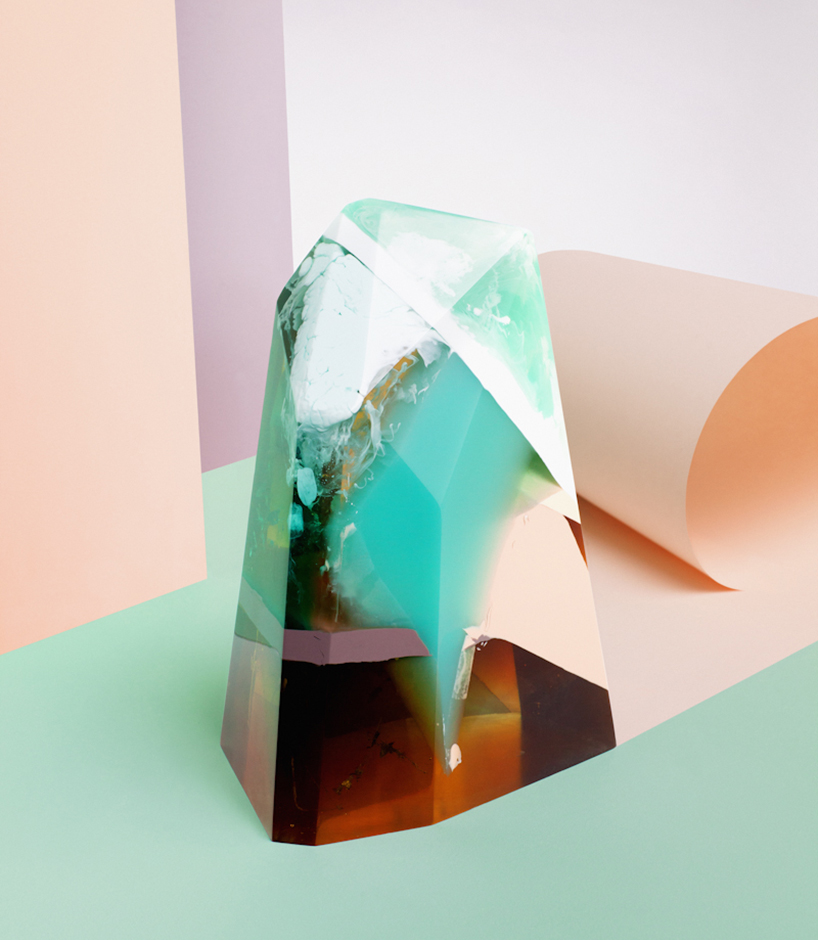 'Amber' fragrance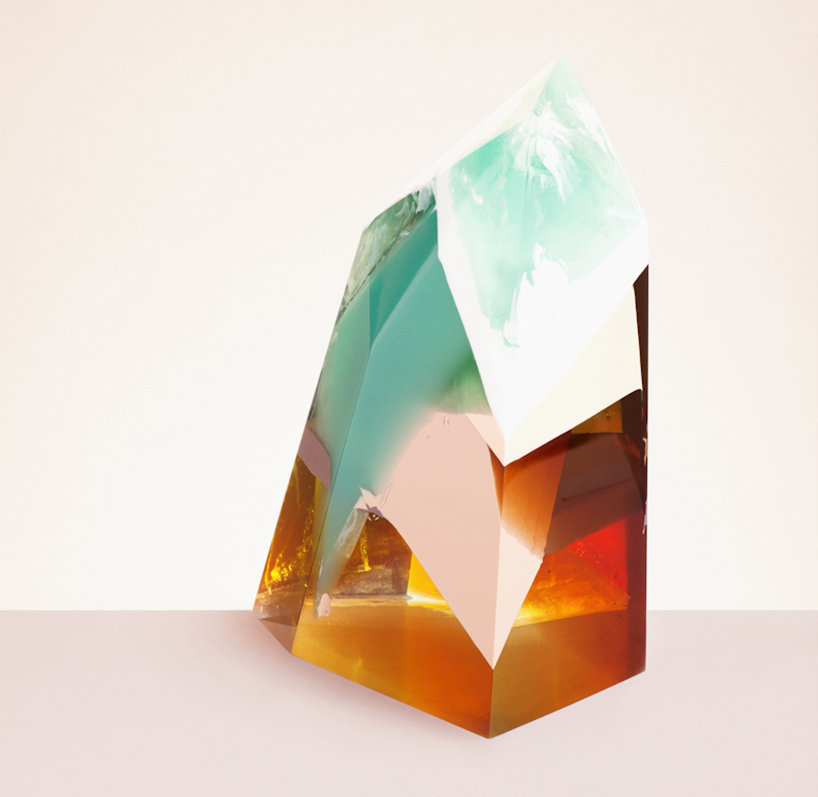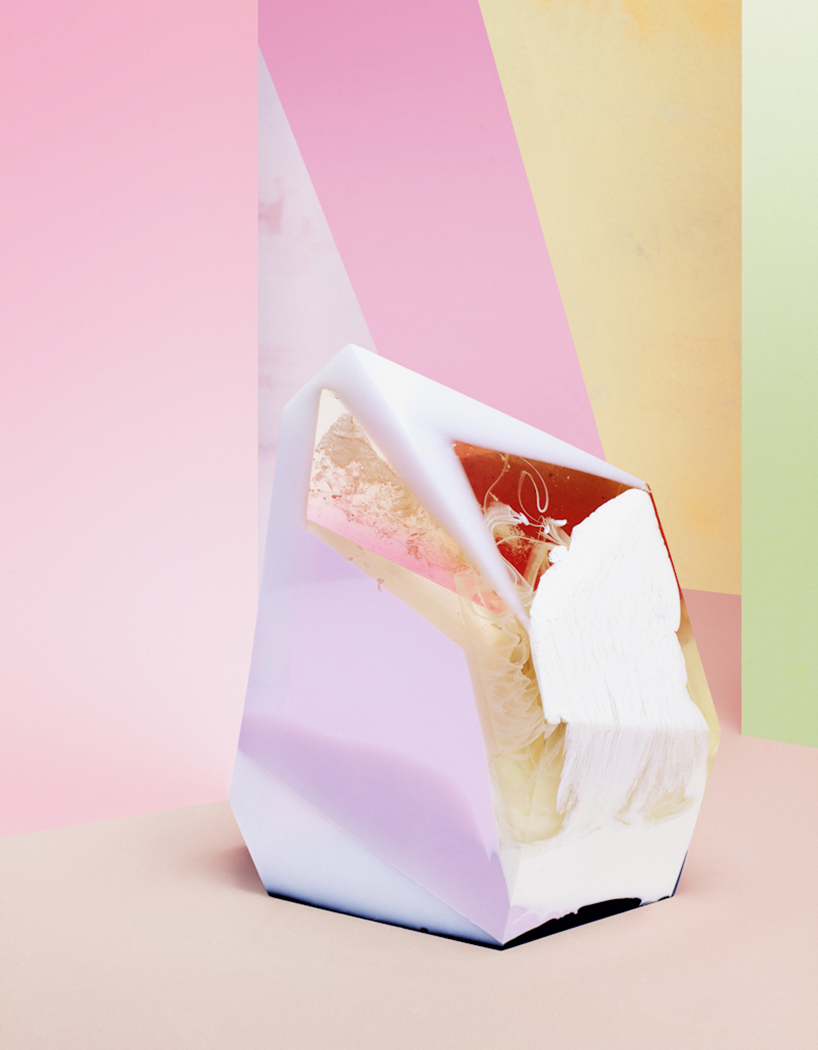 'Gorse' fragrance
All images © Ilka & Franz
> via Zetteler