North Korean workers are being given a methamphetamine-based drug to accelerate skyscraper project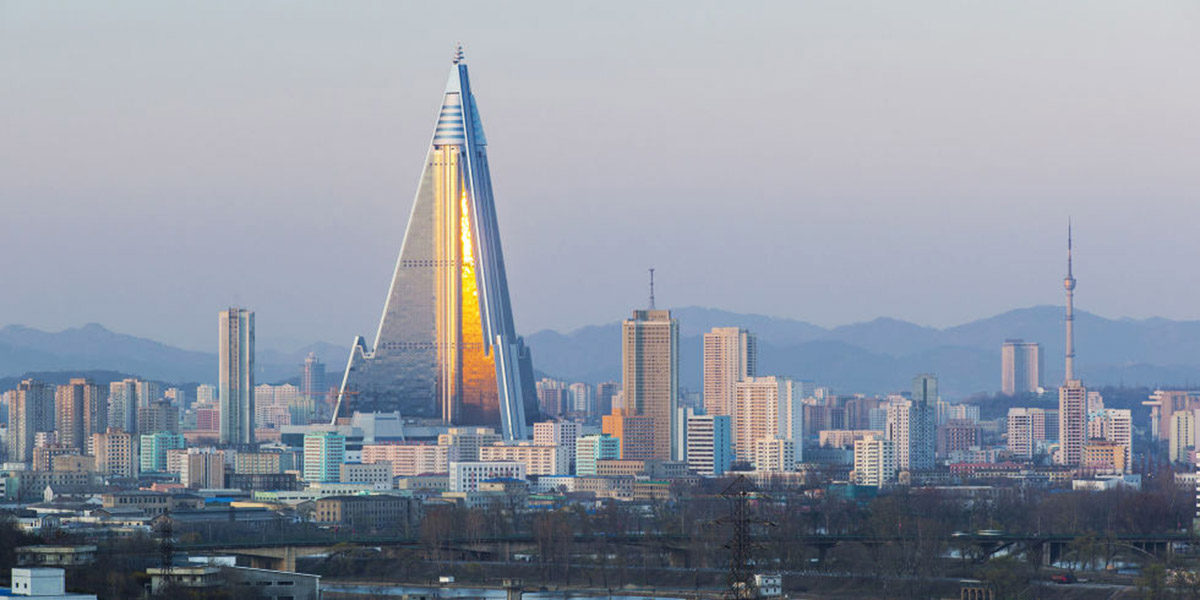 Another worker problem is now being discussed in North Korea to accelerate a major construction project. Many of the workers are being given a methamphetamine-based drug to speed up a 70-story building in the heart of North Korea's capital city. The new skyscraper project is just one part of a 60-building development on Pyongyang's Ryomyung Street. After unhealthy, inconvenient conditions for workers in Qatar-which was largely discussed over Zaha Hadid's project Al Wakrah stadium, North Korean workers are now overpressure to finish their works on time. Zaha Hadid was under pressure for a long time since she had indequate sense of civic responsibility on the workers conditions and she had said:
''I have nothing to do with the workers. I think that's an issue the government — if there's a problem — should pick up. Hopefully, these things will be resolved.
[W]hat do I do about that? I'm not taking it lightly but I think it's for the government to look to take care of. It's not my duty as an architect to look at it.
I cannot do anything about it because I have no power to do anything about it. I think it's a problem anywhere in the world. But, as I said, I think there are discrepancies all over the world.''
Bad conditions of workers in construction bloom become a major issue to be discussed and regulated by some authorities because a great majority of workers are working in terrible conditions, unhealthy, illegal ways and very low salary and that results in hundreds deaths of workers in many countries like India, Nepal and Qatar. This overpressure on the workers to finish their jobs on time reveals another 'humanist crime' to be taken an immediate legal act for their rights.
Part of the amphetamine family of stimulant drugs, it is also known as Crystal Meth or Ice. It gives an intense high, followed by a severe comedown and is highly addictive. The effects of drug make users feel very up, exhilarated, alert and awake. It can also make you feel agitated, paranoid, confused and aggressive.
Using 'methamphetamine' causes increased heart rate and blood pressure, raising the risk of heart attack, evidence of brain damage with long-term use, severe psychoses, overdoses can cause strokes, and lung, kidney and gastrointestinal damage.
North Korean workers are being given a methamphetamine-based drug in the hope it will speed up a major construction project, according to reports. Project managers in the city's capital of Pyongyang are said to be under so much pressure to finish the job on time that they have resorted to openly providing builders with the drug. Nicknamed "ice," it is a form of the powerful stimulant methamphetamine, which is also known as crystal meth.
"Project managers are now openly providing drugs to construction workers so that they will work faster," a construction source in Pyongyang told Radio Free Asia.

"[They] are undergoing terrible sufferings in their work."......Continue Reading
Top image (via traveller.com.au)
> via telegraph.co.uk