Three-story apartment building proposes a provocative dialogue with Brazilian urban area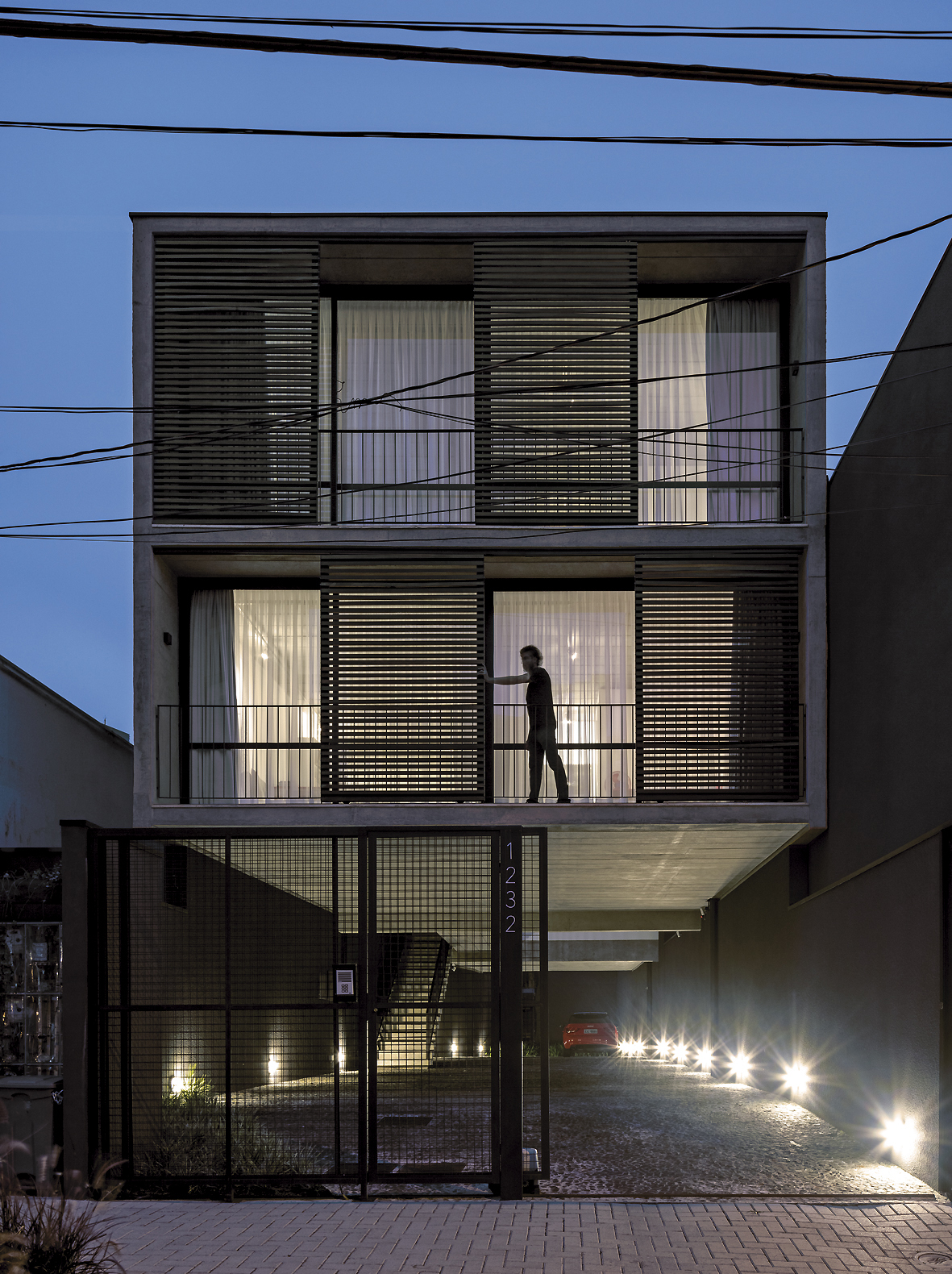 Bernardo Richter, Fernando Caldeira and Pedro Tavares are the creative minds behind the Brazilian architecture firm, Arquea Arquitetos. The firm had been in charge of ''1232'', a three-story apartment building, which surprises for its structural simplicity, and harmonious proportions.
The project sought to make the best use of the narrow terrain, and to relate public and private space without disturbing the inner privacy of the residents.
The result is a ground floor that serves as a garage, allowing a free and continuous space, where passersby can have a view that runs through the street to the end of the lot. This idea is, yet, reinforced by the use of a transparent glass and a wooden brise-soleil, which gives a controlled sense of privacy and openness.
Arranged through a central atrium the layout of the apartment building was divided into two studios per floor. The studios located on the front facade face the street, while the others, on the back, face the garden. The kitchen and service areas are open to the atrium, ensuring ventilation and natural lighting.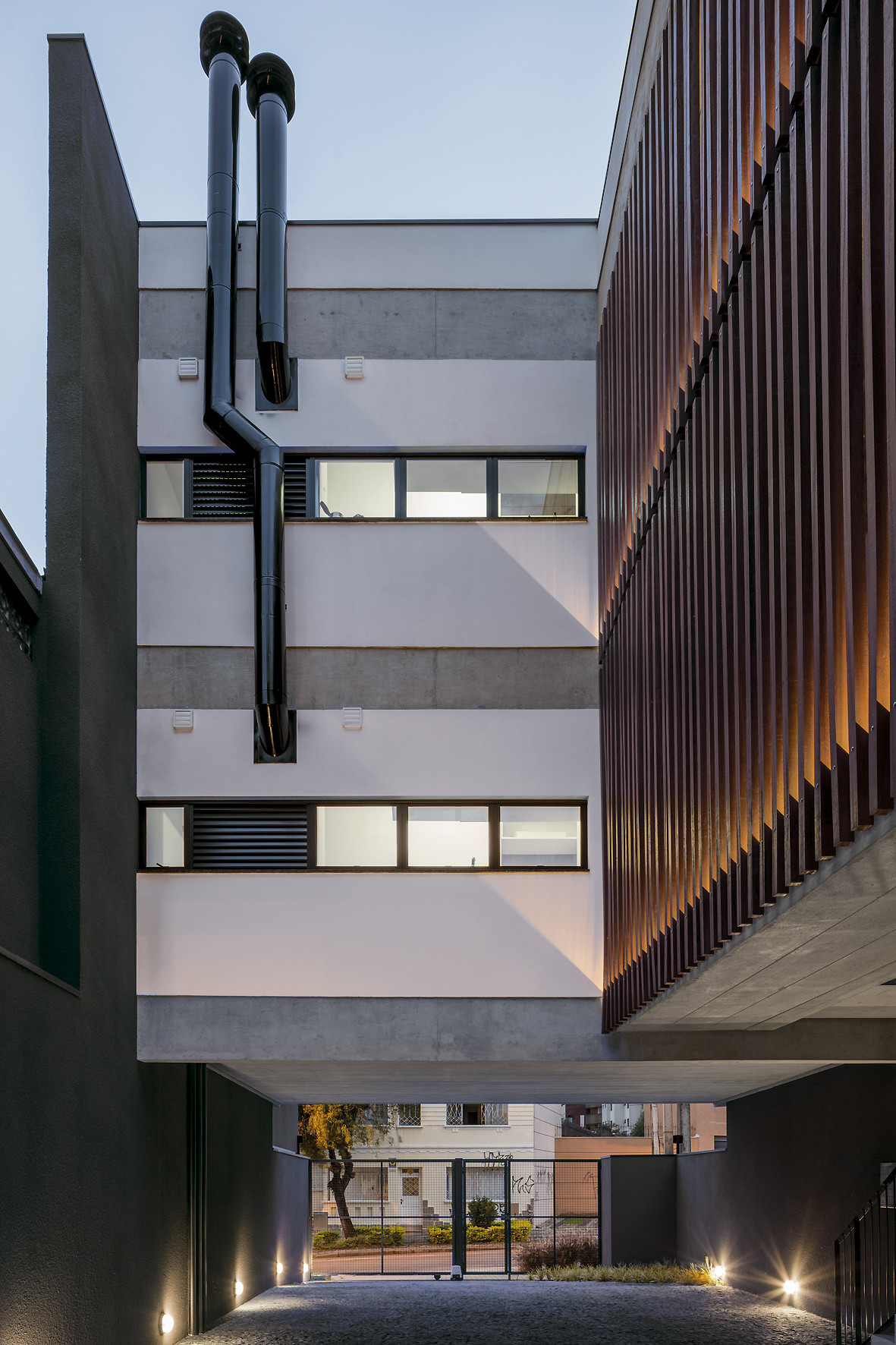 The structure consists of a prefabricated slab panel system, which allows the absence of beams in the front and rear edge of the building, making the facade visually lighter.
The discrete color palette and materials highlight the design of the ''1232'' and evidences its relations between light and shadow.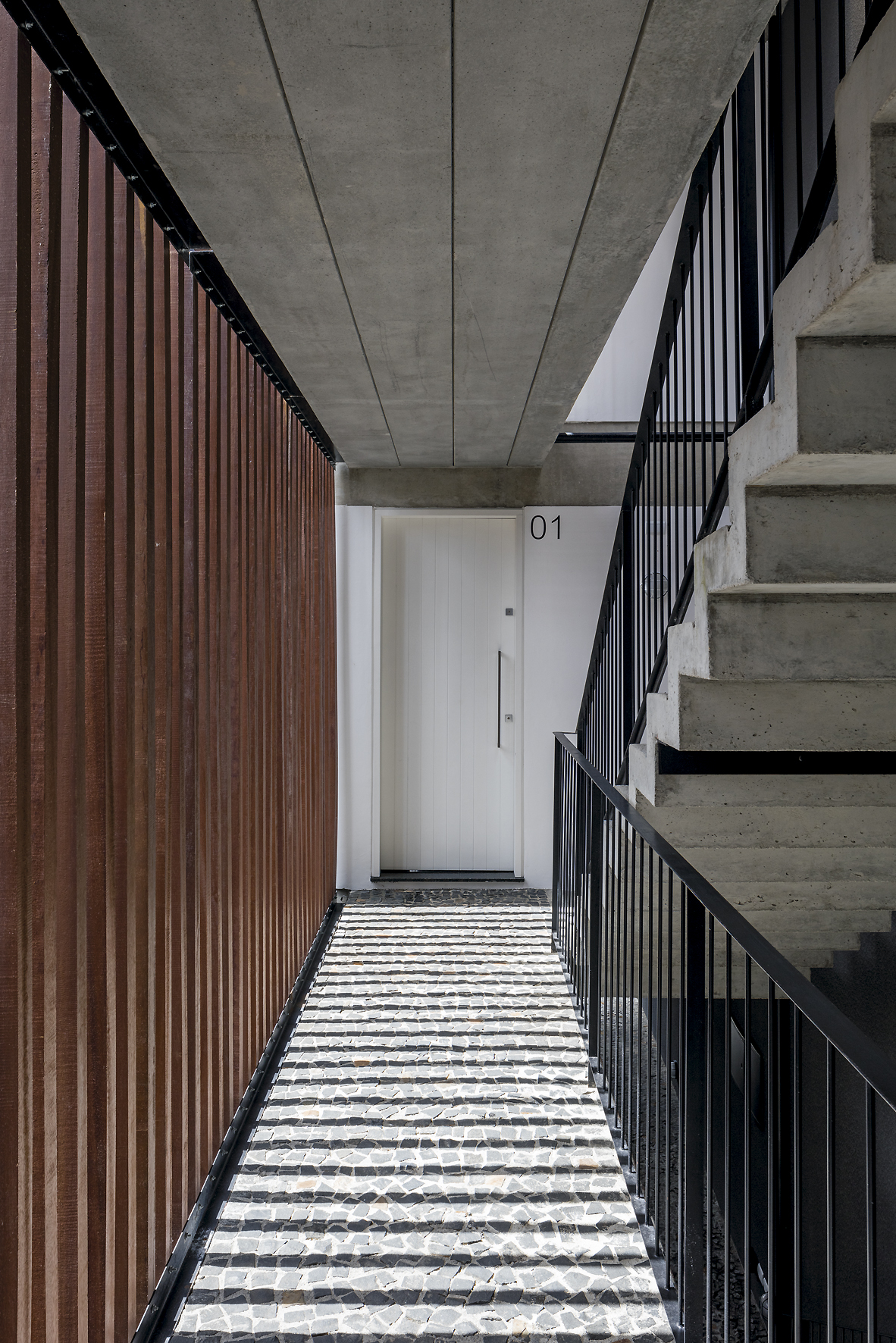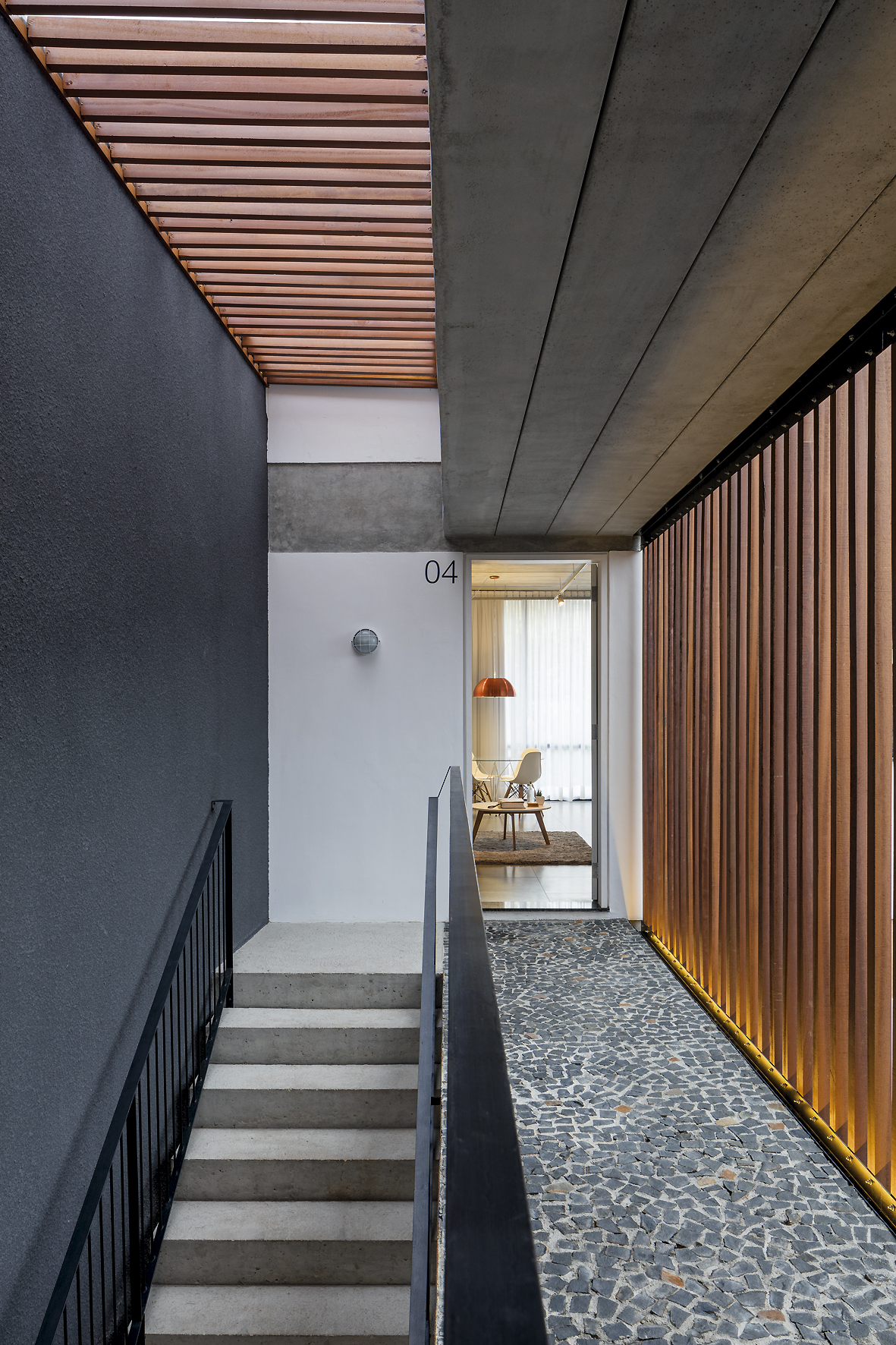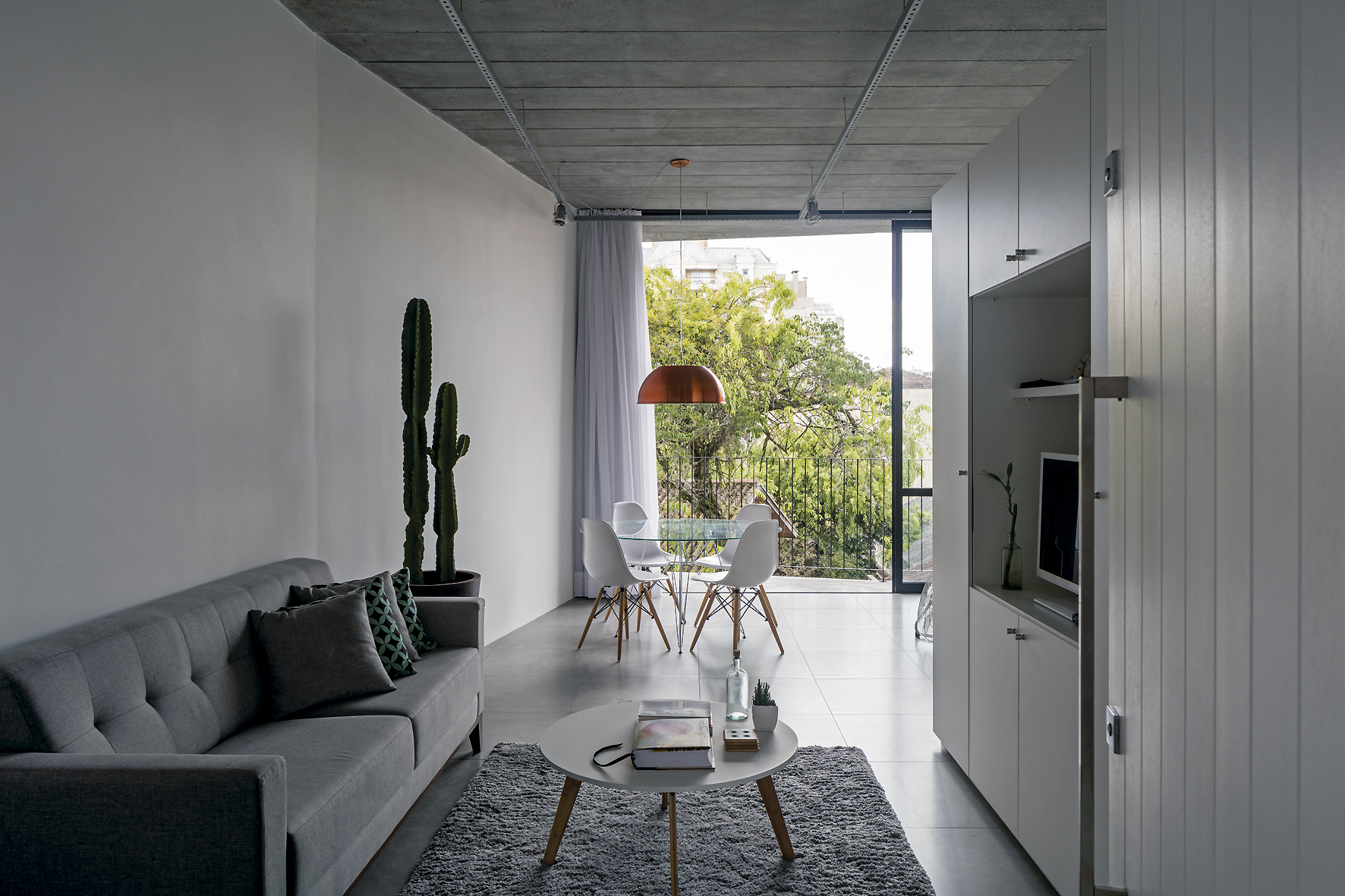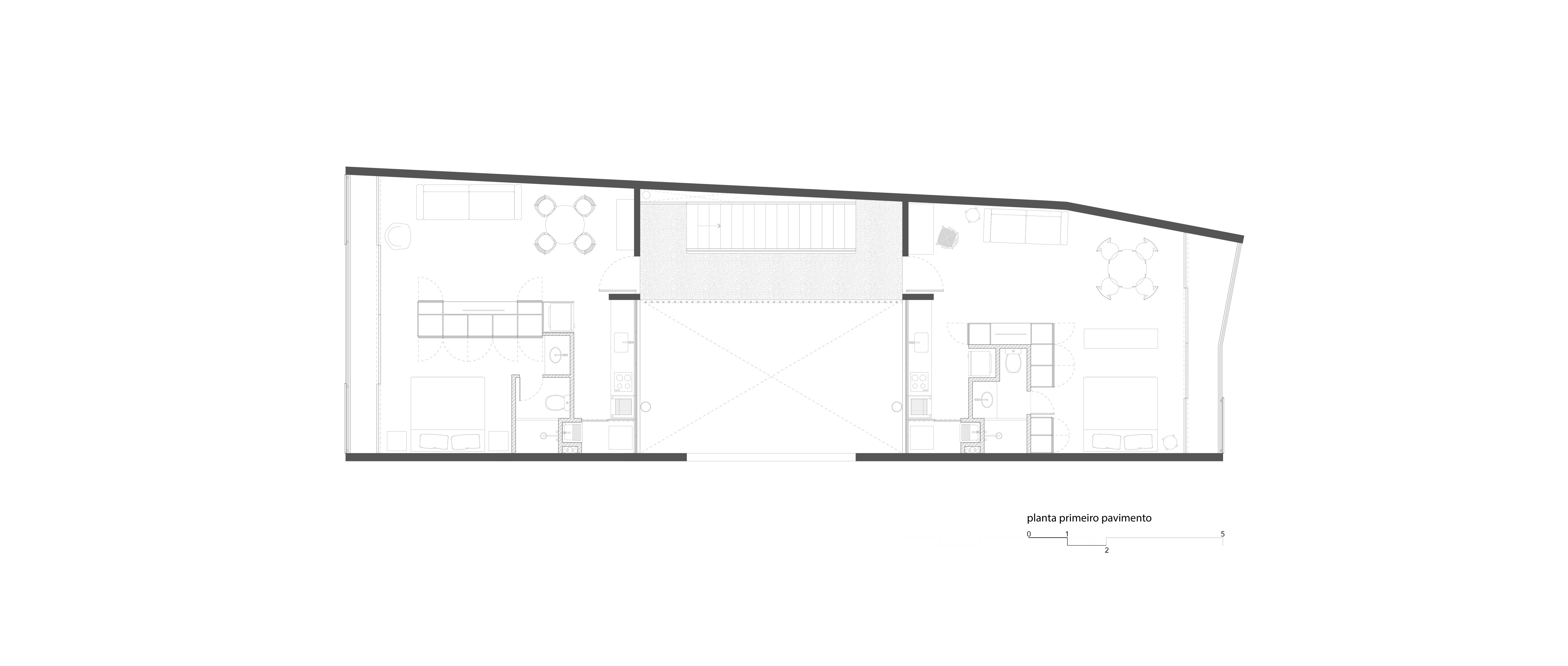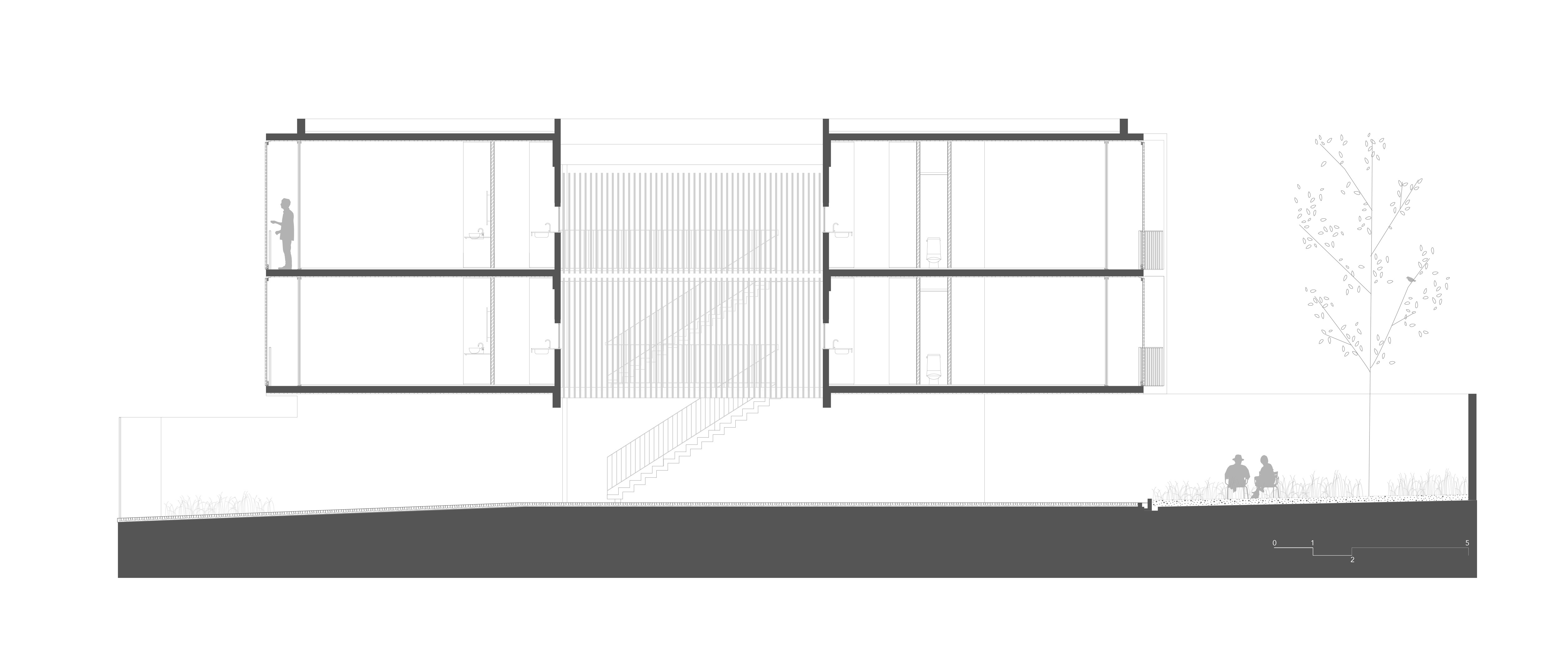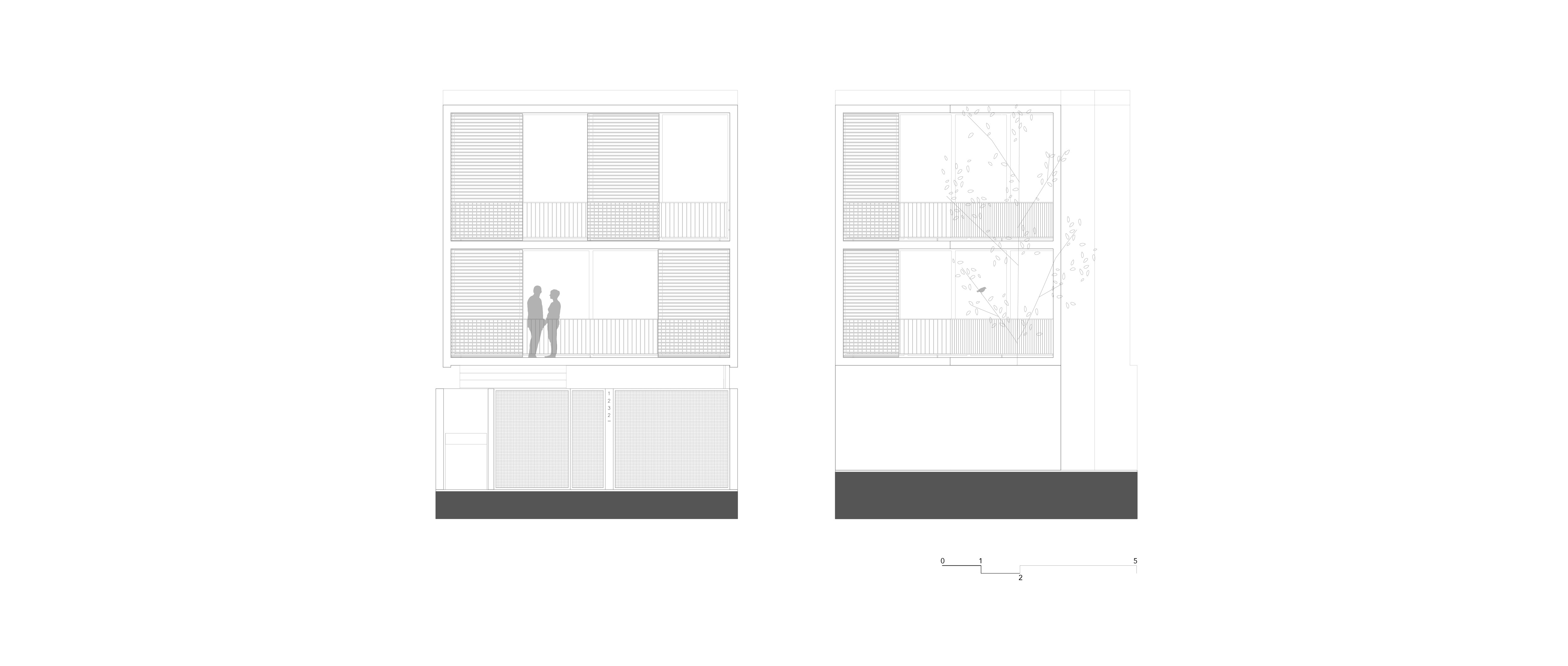 Project facts
Project Name: 1232 Building
Location: Curitiba, Brazil.
Project year: 2014
All images © Leonardo Finotti
> via Arquea Arquitetos