MIPIM unveils its main theme for 2017
MIPIM, the world's leading property market, has unveiled its main theme for 2017 and the world's real estate market will discuss 'A New Deal for Real Estate' between 14-17 March, 2017 at the Palais des Festivals, Cannes, France.
The Real Estate New Deal will basically focus on the major issue and will ask: how will the real estate generate new sources of growth?. But, what does it mean for the real estate market?
The theme is developed to address the impact of the geo-political and economic challenges facing the real estate industry and create new sources of growth, and stakeholders need to adapt and rethink their strategies by collaborating with new players and creating new forms of business. MIPIM conferences will offer insight, inspiration and solution-oriented tools to turn ideas into actions this year.
A new deal for real estate will explore new players, news forms of collaboration, new forms of business… Is the New Deal really happening ? What does this really mean? Get insights on real estate thanks to more playful ways : choose the best predictive scenario on a current issue, attend a live tutorial where you can pick up some useful tips for success, and participate to a creative workshop -Discover the programme.
MIPIM also announced its first confirmed- valuable speakers such as Dr Parag Khanna, Director at Hybrid Reality Pte Ltd. He will lead the opening ceremony "A New Deal for Real Estate" on Tuesday 14 March 2017.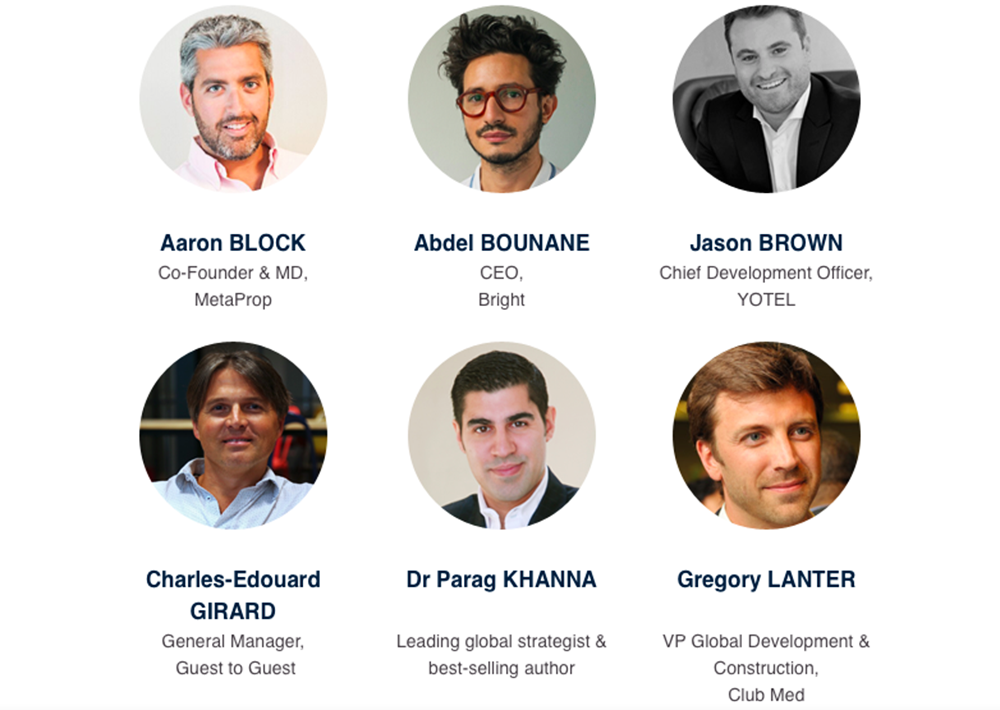 MIPIM's 2017 confirmed speakers. Image courtesy of MIPIM
Whether you are an investor, developer or political leader, cities and local authorities are eager to meet you. The visitors will discover urban development investment opportunities, project development presentations, open discussions around market expertise and innovative ideas for urban development.
Some political leaders attending MIPIM 2017 include; Nathalie Gilson, Deputy-Mayor of the City of Ixelles (Brussels) in charge of Town Planning, Architectural Heritage, The Environment and Early Childhood (Belgium), Hannu Penttila, Deputy Mayor of City of Helsinki (Finland), Jean-Louis Missika, Deputy Mayor of City Hall of Paris (France), Peter Feldmann, Lord Mayor of the City of Frankfurt (Germany), Fritz Kuhn, Lord Mayor of Stuttgart (Germany), Etienne Schneider, Deputy Prime Minister, Minister of the Economy (Luxembourg), Mariusz Wisniewski, Deputy Mayor of The City of Poznan (Poland), Katrin Stjernfeldt Jammeh, Mayor of Malmo (Sweden), Sir Edward Lister, Chairman, HCA, Department of International Trade (United Kingdom), Jules Pipe, Deputy Mayor, Policy & Planning, Greater London Authority (United Kingdom), Howard Bernstein, Chief Executive, Marketing Manchester (United Kingdom), Serhiy Kiral, Parliament member from Lviv, in charge of investment legislation (Ukraine), Christophe Ferrari, President, Grenoble-Alpes Metropole (France). See other speakers attending MIPIM 2017.
MIPIM 2016 - atmosphere - exhibition area - inside. Image © V. Desjardins / Image & Co
In a fast moving world, the real estate industry faces new challenges that are changing the rules of the game: historical economic and geo-political instability, evolutive governance models, complex regulation systems, unprecedented world connectivity or increasing societal demand are just some examples.

How can real estate stakeholders adapt and rethink their strategies to include new players, new asset classes, non-property game changers? Traditional models are giving way to new forms of interaction, collaboration and partnership among private and public players, redistributing responsibilities. And new opportunities are emerging to finance, develop and manage property.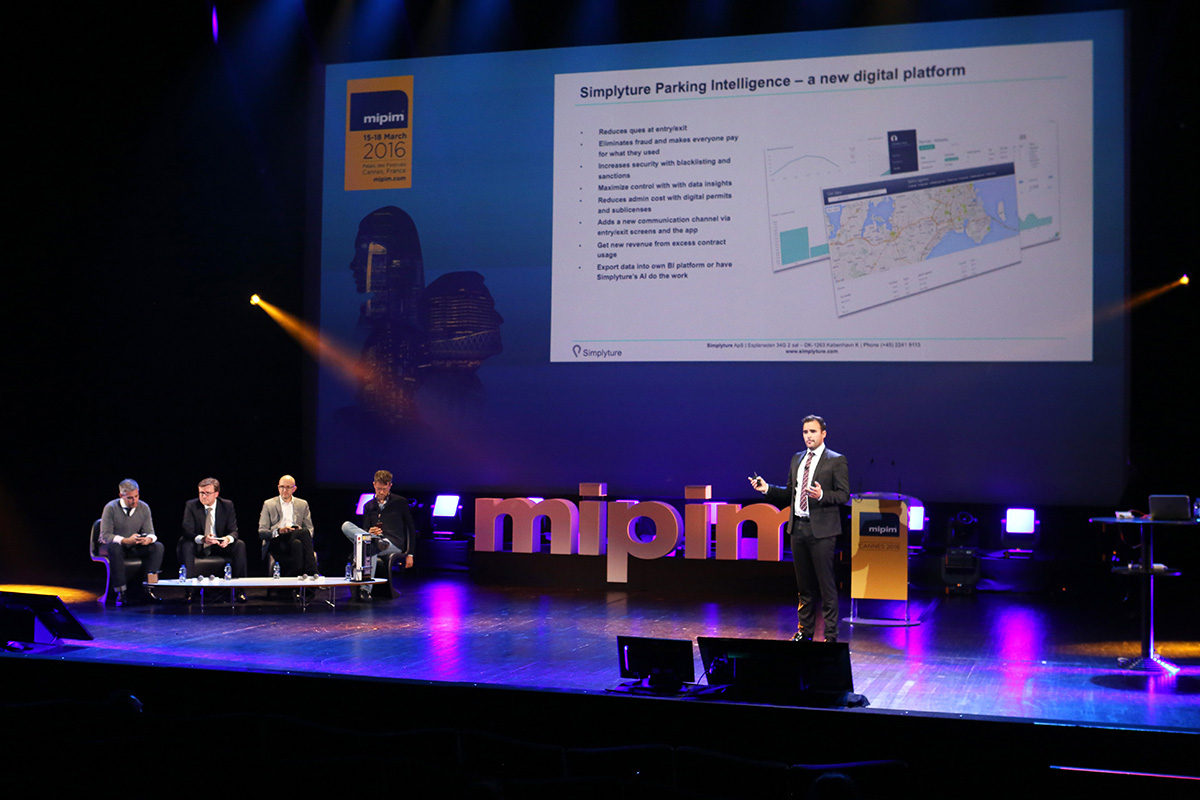 MIPIM 2016 - conferences - startup competition. Image © F. Bukajlo / Image & Co
MIPIM 2017 offers 4-day programme with 400+ speakers from 35 countries as well as 100+ interactive sessions, PechaKucha and start-up competition. The Startup Competition – a worldwide roadshow stopping at New York, London and Hong Kong - shines a spotlight on the most dynamic and promising startups in three categories: Building, City and Transaction.
'Powered by PechaKucha' events are one-off events that are distinct from PechaKucha Nights. These events include presentations that use the PechaKucha 20 images x 20 seconds' format.
MIPIM 2016 - conferences - startup competition. Image © S.d'Halloy / Image & Co
In 2016, MIPIM launched the 1st ever international global real estate startup competition for the most promising and innovative startups tackling the biggest urban challenges around the world. The MIPIM Startup Competition 2017 is organized with global real estate tech partner MetaProp NYC and will be hosted in major international hubs for property tech: New York, London and Hong Kong.
Finalists for MIPIM Startup Competition 2017 include for Smart Building category; Chainels, Cunio, Ravti, Smart City category; Addweup, Envelope, ParkBee and Transcation category; Popular Street, StackSource, Storefront-the winners will be announced on March 15, 2017 at the prize-giving ceremony. The MIPIM jury will be announced soon.
MIPIM 2016 - conferences - masterminds : a gathering of CEOs from leading listed real estate companies. Image © J. Gorin / Image & Co
MIPIM has recently announced its Nordic countries attending MIPIM 2017, which include Denmark, Finland, Norway and Sweden. 2017 will be a challenging year given the global economic and political context.
Take the pulse of the global real estate market at MIPIM: 23,000 delegates from over 90 countries. Last week, MIPIM 2017 highlighted the Nordics presence! Discover all the real estate opportunities in Denmark, Finland, Norway and Sweden during MIPIM- see the Nordic Countries' conference programme
Why invest in these prosperous economies with stable property markets? What are the main issues?
MIPIM 2016 - event - MIPIM awards ceremony. Image © V. Desjardins / Image & Co
If you're planning to attend to any conference or event, you can add them directly to your online agenda. MIPIM 2017 still receives regular registrations until February 22, 2017 with discounted price.
World Architecture Coummunity is Media Partner for this year's MIPIM and we'll be bringing you all the highlights from the four-day event this March. Read on for more information about the 2016 MIPIM's seminars, conferences and events on Urban Development section we previously covered.
Top image: MIPIM 2016 - Conferences - MIPIM City Investment Forum Northern Powerhouses. Image © F. Bukajlo / Image & Co.
> via MIPIM