Katharina Grosse's Site-Specific Installation "Rockaway" comes to MoMA with MoMA PS1
Do you love exaggerated painting? So, if yes, this is your what you expected from the artist! Katharina Grosse's new site-specific installation at MoMA will hit your hearts and artistic vision by extending classical painting's scope and borders of canvas.
MoMA PS1's new exhibition called 'Rockaway' is a site-specific outdoor installation by artist Katharina Grosse (Germany, b. 1961)-will be exhibited until November 30, 2016 at Gateway National Recreation Area at Fort Tilden, New York.
Reflecting the bold colors of sunset in the Rockaways, Grosse has transformed Fort Tilden's decaying aquatics building into a monumental and sublime artwork using a specialized technique of spraying brightly colored paint directly onto the structure.
Grosse's installation serves as a final celebration and memorialization of this iconic building, which was rendered structurally unsound by Hurricane Sandy in 2012 and is set to be demolished in late 2016.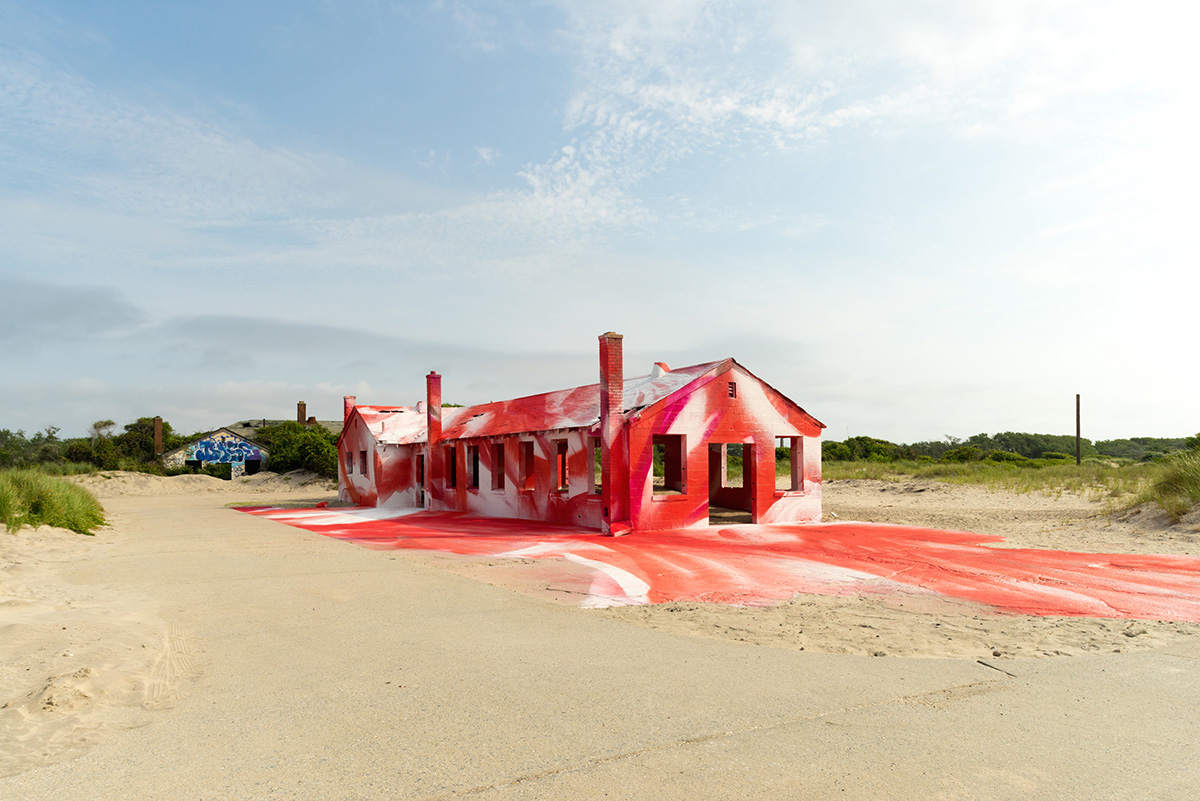 Grosse's singular approach highlights the potential of painting as a medium, and encapsulates the stark beauty of this manmade structure and its natural surroundings. In her practice, Grosse seeks to extend the scope of her painting beyond the borders of the canvas.
Grosse's installation work seamlessly combines subtle nuances of light and shadow, characteristic of traditional landscape painting, with the weight and spectacle of large-scale sculpture. These sprawling and sculptural landscapes evoke the physicality of action painting and earthworks through their gestures and monumentality.
Klaus Biesenbach, Director, MoMA PS1 and Chief Curator-at-Large, Museum of Modern Art, said "In 2008, I saw Katharina Grosse's work for Prospect.1 in New Orleans, where she painted a small house that was abandoned and condemned after Hurricane Katrina. I was deeply moved that a building just waiting to be taken down was given this temporary, proud, and fragile beauty. When I heard that the aquatics building in Fort Tilden was to be demolished following Hurricane Sandy, I immediately wanted to invite Katharina to do a project at the site."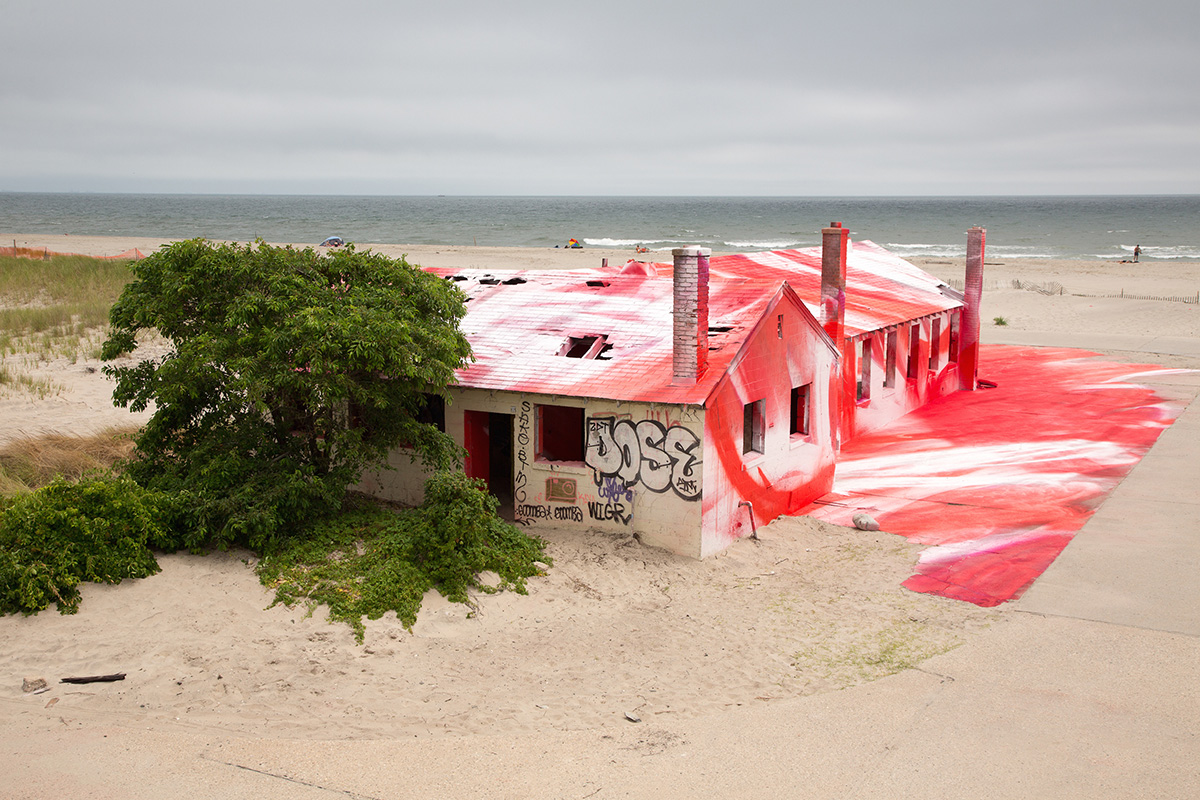 ''Our collaboration, especially with the Jamaica Bay-Rockaway Parks Conservancy and National Park Service, supported by Bloomberg Philanthropies, is focused on the longer-term strategy to bring awareness to the Rockaways and Jamaica Bay as one of the most fragile ecological zones in New York City. As demonstrated by Hurricane Sandy, it is an area that bears both some of the most significant challenges, but also the largest potential for our community,'' Biesenbach added.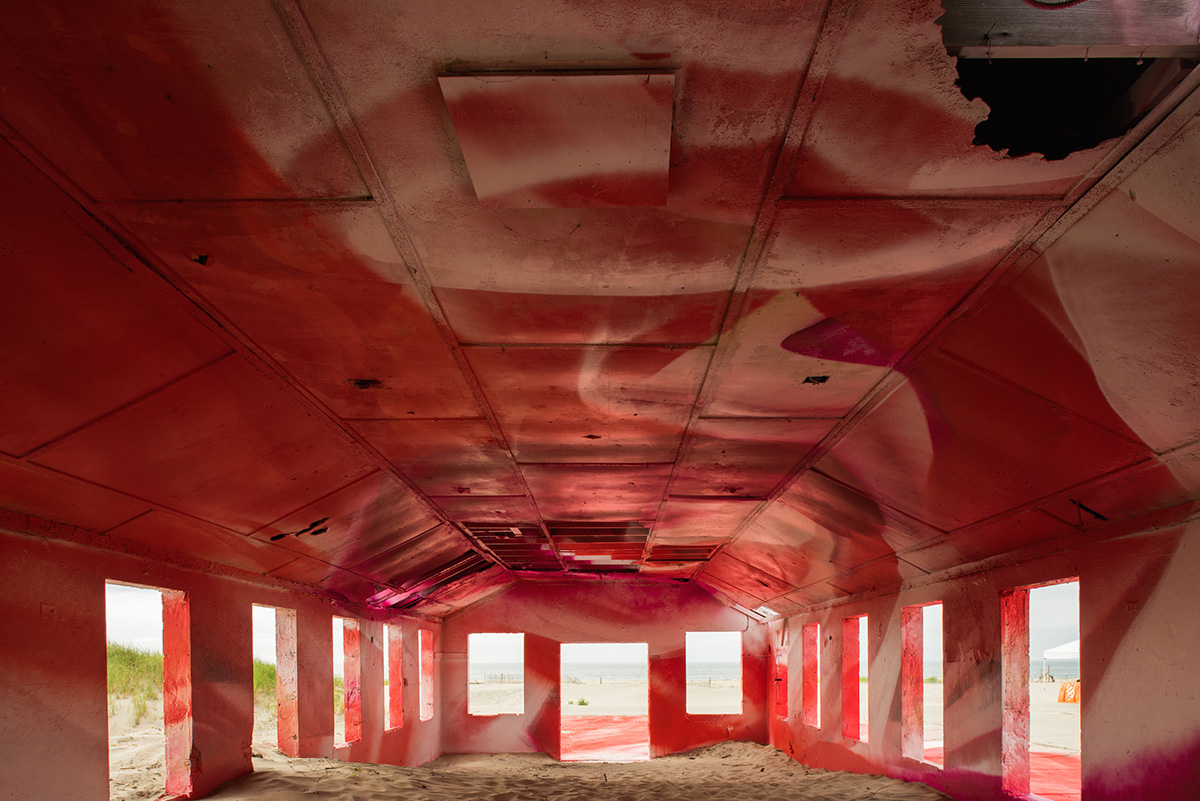 "The Jamaica Bay-Rockaway Parks Conservancy is proud to partner with MoMA PS1, Rockaway Artists Alliance, National Park Service and the Central Park Conservancy on this exciting public art installation by Katharina Grosse. Katharina captures the bold, expansive and exhilarating colors of the Rockaway sunset, which we all treasure as part of our collective experience of the Jamaica Bay-Rockaway Parks. We are honored and extend our appreciation to Katharina for sharing her vision with us. Special thanks to Klaus Biesenbach, Joshua Laird, Dan Guarino, and their dedicated teams for making this happen,'' added Thomas Secunda, Co-Founder of Bloomberg LP and Chair of the Jamaica Bay-Rockaway Parks Conservancy.
Rockaway! is a celebration of the ongoing recovery of the Rockaway Peninsula following the devastating impact of Hurricane Sandy in 2012, organized in collaboration with the Rockaway Artists Alliance, Jamaica Bay-Rockaway Parks Conservancy, National Park Service, Central Park Conservancy, NYC Parks & Recreation, and Rockaway Beach Surf Club. Rockaway!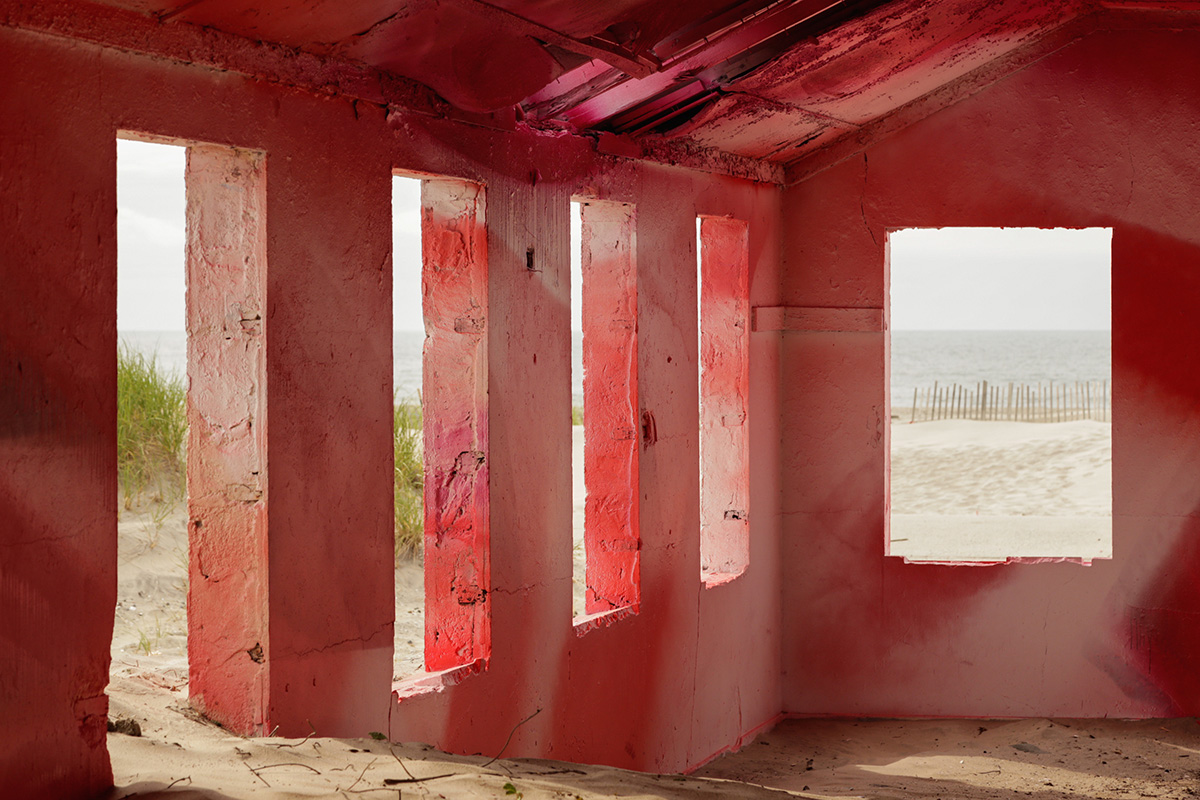 2016 is a continuation of MoMA PS1's ongoing collaborative programming alongside the Rockaway Artists Alliance that began with collaborating on rescue efforts immediately following Hurricane Sandy in 2012 and continued with the VW Dome 2 in 2013 and Rockaway! in summer 2014, which featured solo projects by Patti Smith, Adrián Villar Rojas, and Janet Cardiff as well as a group show at the Rockaway Beach Surf Club.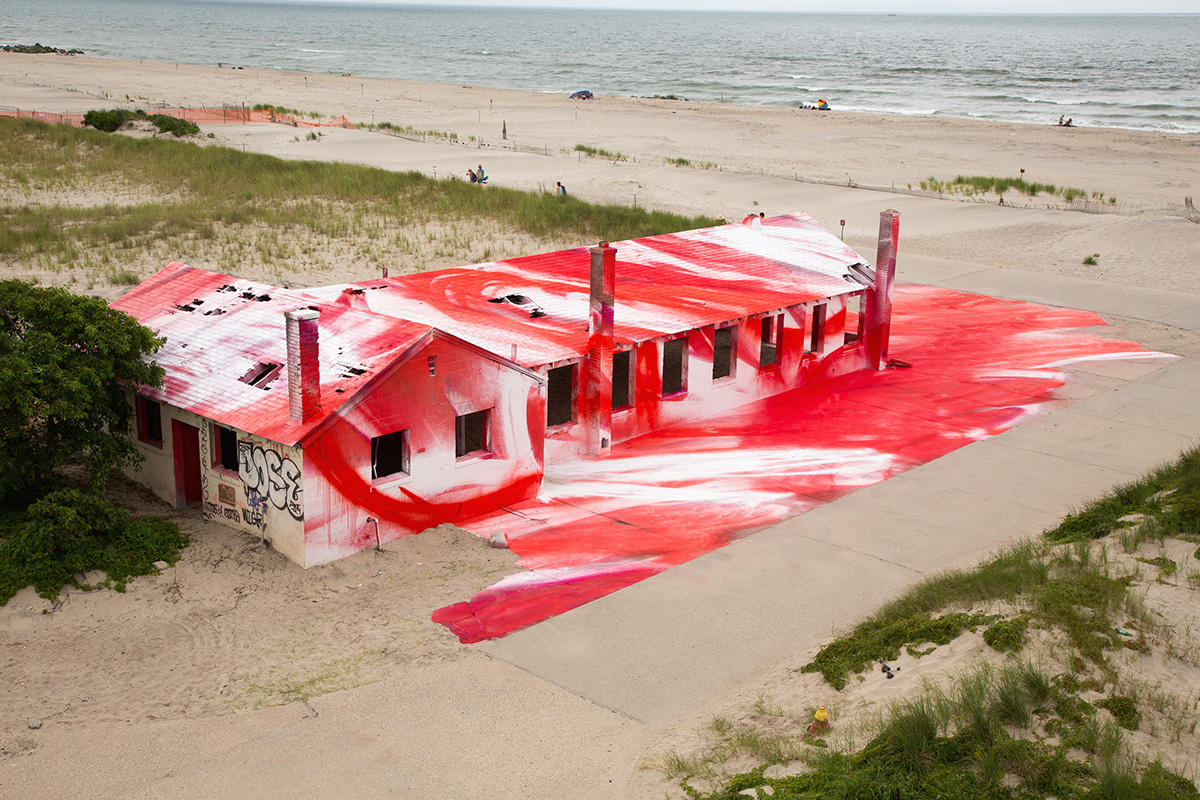 Special thanks to Arverne By The Sea, LLC, Rockaway Beach Boulevard Construction, LLC and All Points, Inc. Rockaway! is made possible through the generous support of Bloomberg Philanthropies and The Secunda Family.
All images: Rockaway! featuring site-specific installation by Katharina Grosse. Image courtesy the artist and MoMA PS1. Image © Pablo Enriquez.
> via MoMA