Explore 1930's Hollywood Golden Age for architectural illusions in Woody Allen's Cafe Society
Woody Allen's new film 'Cafe Society' takes you back to the Hollywood's Golden Age in the 1930s with much more disaturated, glamorous, but brighter backdrops. The film captures a specific era of Hollywood at that time after the term Cafe Society come to light in the 1930's-and that time is reflected in the film as diverging aesthetic by the supervision of production designer Santo Loquasto.
The film smells so much more architecture in terms of its spaces, backdrops, colours, zebra stripes, exaggerated retro-dresses with tremendous theater life, café life, and restaurants.
"That era has always fascinated me," says director Woody Allen. "It was one of the most exciting times in the history of the city, with tremendous theater life, café life, and restaurants. Up and down the line, wherever you were, the whole island was jumping with nighttime sophisticated activities."
The gleaming white, art-deco home of 1930s Hollywood star Dolores del Rio is nestled in the Santa Monica Hills. Its backyard is the glamorous setting for the outdoor party in Cafe Society's opening scene. Loquasto explained that he remembered this house from a book and thought its bright colors distinguished it from the New York locations. "[The cinematographer] really wanted to create that strong contrast. There is lot of aqua because of the pool, and subtle washed out colors because of the house."....Continue Reading
A hotel Bobby stayed in the town. Image screenshot via trailer video
Uncle Phil's house. Image screenshot via trailer video
Bobby and Vonnie tours Beverly Hills homes. Image screenshot via trailer video
Jazz Clubs- Jimmy's No. 43 in California. Image by Sabrina Lantos
Bobby and Vonnie's favourite restaurant in LA. Image courtesy of Jimmy's No. 43.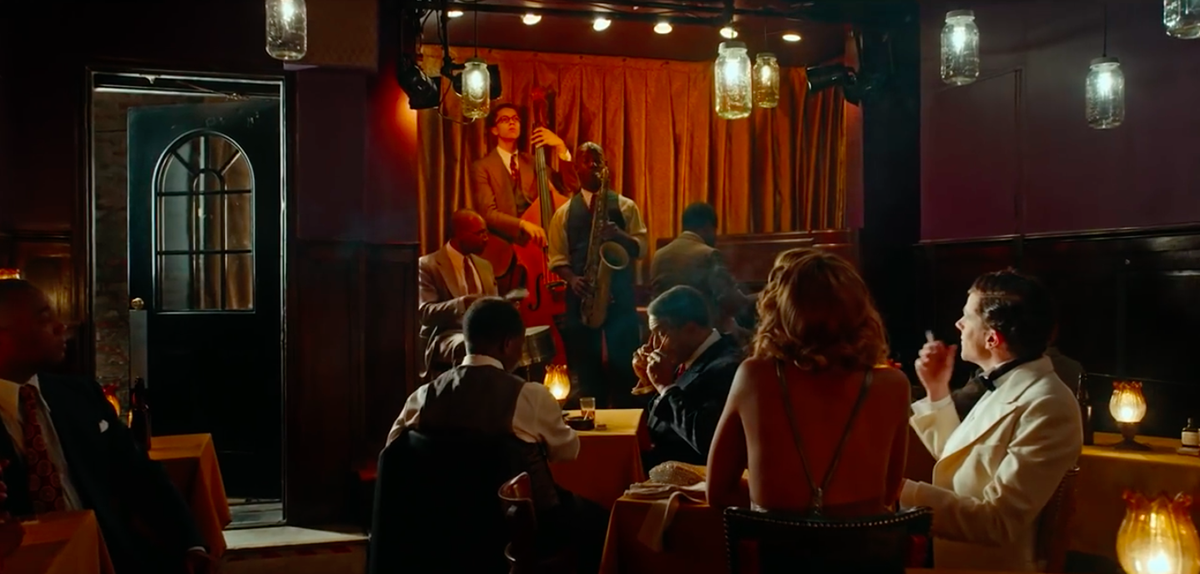 Jazz club. Image screenshot via trailer video
Uncle Phil's house. Image screenshot via trailer video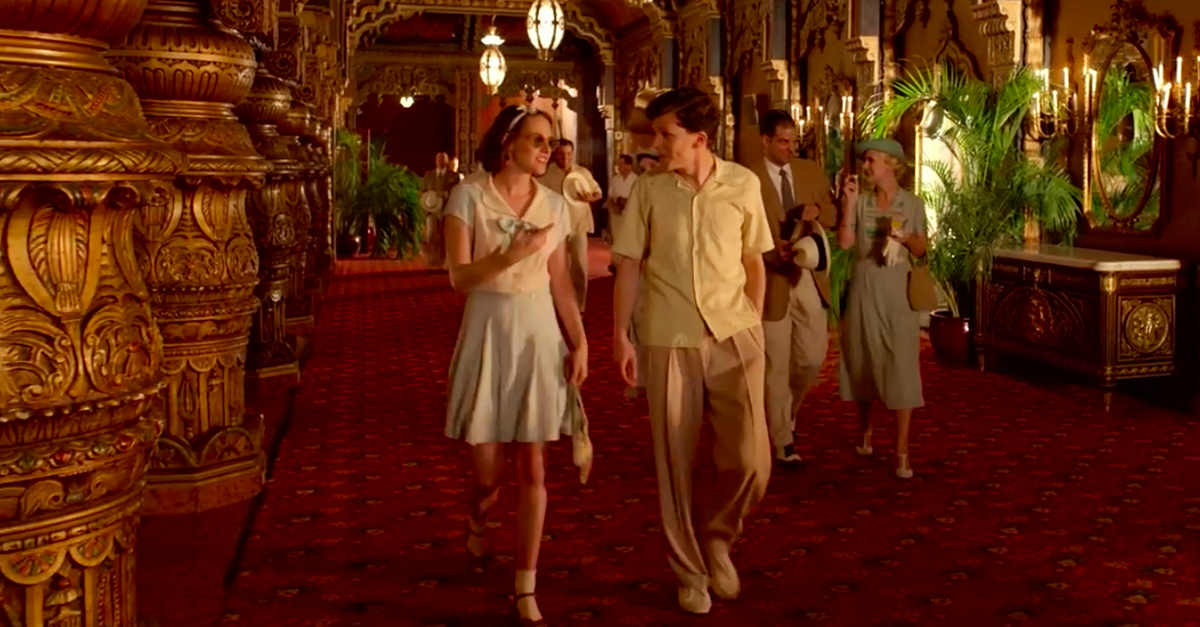 Interior image of movie space. Image screenshot via trailer video
Top image: Hollywood star Dolores del Rio's art-deco home is nestled in the Santa Monica Hills. Image screenshot via trailer video
> via townandcountrymag.com