Do you want to feel so 'Wright'? Frank Lloyd Wright's Cooke House now available on Airbnb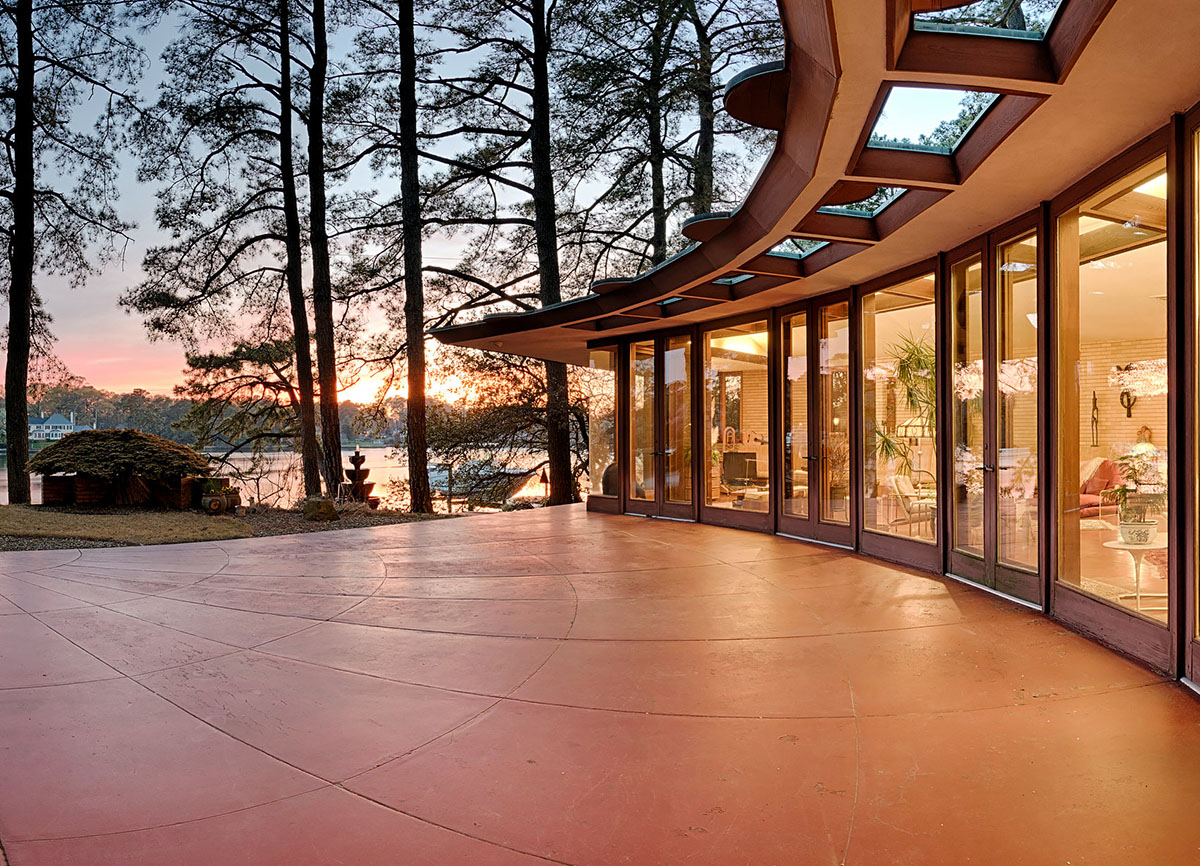 There are dozens of Frank Lloyd Wright houses across the country that fans of the architect can visit. There are a handful that can be rented. There is only one where you can sleep overnight for $148, which includes a personal guided tour by the 90-year-old owner and breakfast in a Wright-designed "great room."

The Cooke House in Virginia Beach, Va., built in 1959, is one of Wright's last commissioned works. It's a hemicycle-shaped dwelling made of brick with a vast windowed living area overlooking a lake......Continue Reading
After spent thousands of dollars on its restoration and renovation, Frank Lloyd Wright's this masterpiece was put on the market for $2,750,000 in August by the current owner's of the house, Daniel and Jane Duhl, but to find a needed fund for a second restoration, the couple now started to rent the house for its curious visitors and Wright's fans. You can stay in this historic house by only paying $148 a night via Airbnb.
Frank Lloyd Wright designed the Cooke House in 1953 and completed it in six years in Virginia Beach. The first residents of the house were Andrew and Maude Cooke living on 280 square meters among the trees on the shore of Crystal Lake. If you decide to stay, the Cooke House includes a private suite for the house's staff (see sketch for location of the suite). This cosy suite has a trundle bed for 2, private bathroom, closet and chest of drawers. A refrigerator in the closet. There is WiFi, cable TV, DVDs (including a few of the owner's favorite titles), access to beach chairs, towels and bikes. Home cooked breakfast included!
A 14 foot swim spa was installed in a stepped down terrace overlooking Crystal Lake. In order to accommodate the mechanisms needed to operate the swim spa, a large underground bunker was built into the dune above the lake. This included a sauna and an exercise room. Also at lakeside are two docks; one floating for launching small boats and a larger dock which can accommodate two large yachts.

A stand of bamboo welcomes you to the very unobtrusive driveway leading to a double carport, and a servant's suite, as well as the front door. The house is perfectly sited to take advantage of the natural dune and native loblollies, providing a private setting of camellias, giant azaleas, dogwoods, magnolias and cherry trees, mentioned in the announcement of Airbnb.
Take a look at Frank Lloyd Wright's Cooke House in details if you want to stay:
Image courtesy of Sotheby's International Realty
Image courtesy of Sotheby's International Realty
Image courtesy of Sotheby's International Realty
Image courtesy of Sotheby's International Realty
Image courtesy of Sotheby's International Realty
Image courtesy of Sotheby's International Realty
Image courtesy of Sotheby's International Realty
Top image © Dave Chance
> via NY Times