Fondation Louis Vuitton gets a filtered-colorful makeover from Daniel Buren and opens on May 11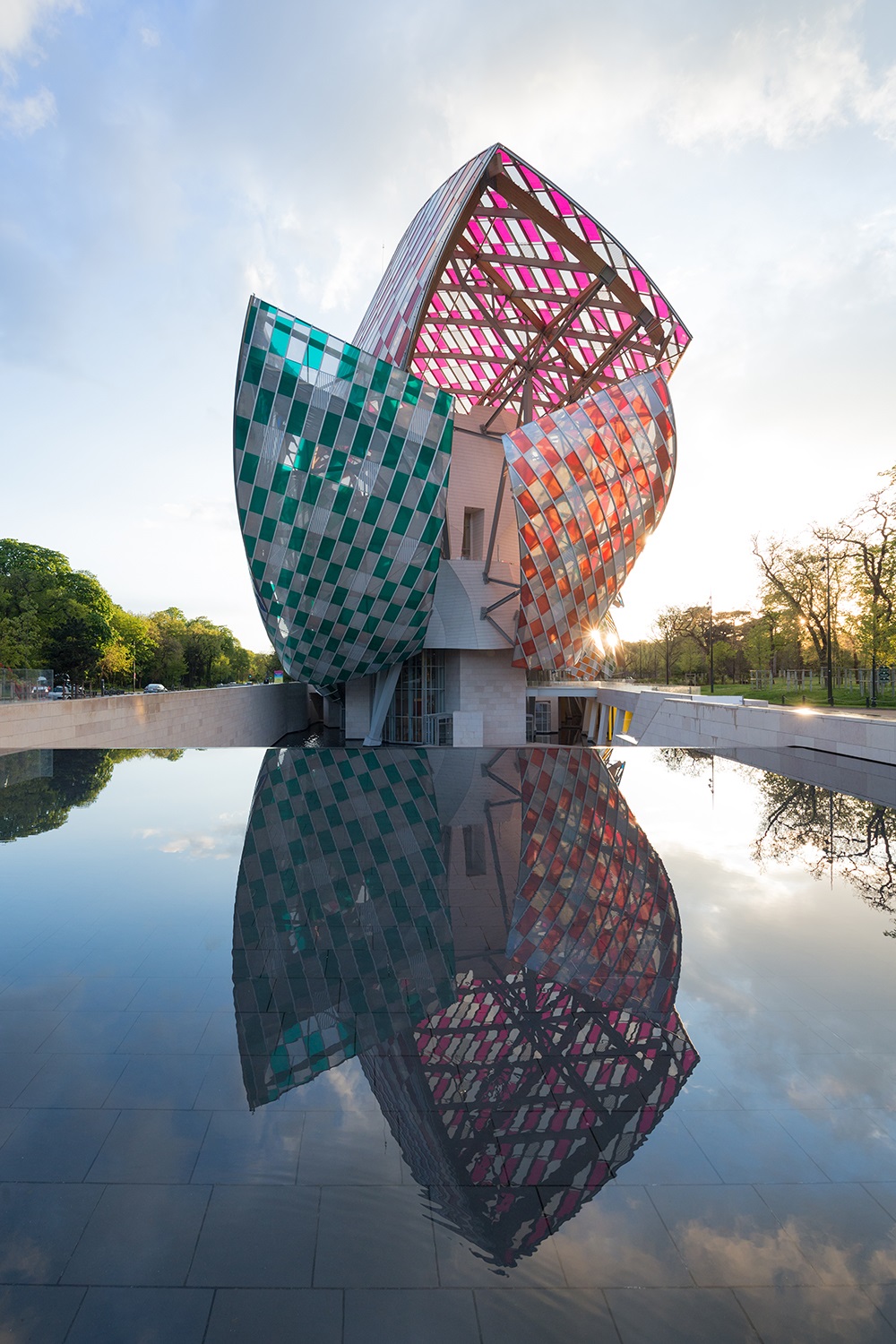 In line with Fondation Louis Vuitton's commitment to contemporary creation and encouragement of innovative encounters with its architecture, as of 11 May 2016 the Fondation Louis Vuitton will present a temporary work by Daniel Buren. Developed in close dialogue with the building by Frank Gehry – whose architecture serves as an inspiration to artists - "Observatory of Light" will be installed across the glass 'sails', the emblematic feature of the building.
Air Image of Fondation Louis Vuitton. Image © Philippe Guignard, Fondation Louis Vuitton.
The twelve 'sails', formed of 3,600 pieces of glass, will be covered by a staggering array of coloured filters that are in turn punctuated, at equal distances from one another, by alternating white and blank stripes perpendicular to the ground. The thirteen selected colours will make coloured forms appear and disappear, ever-changing with the time of day and the season. Through a play of colours, projections, reflections, transparencies and contrasts, both inside and outside, Daniel Buren will show this building in a new light.
Image © Patchi Pakal
Fondation Louis Vuitton designed by renowned architect Frank Gehry and completed in 2014. The project has been a catalyst internationally for innovation in digital design and construction, setting a new standard for the use of advanced digital and fabrication technologies.
Image © Patchi Pakal
More than 400 people contributed design models, engineering rules and assembly constraints to a common web-hosted 3D digital model, which intelligently adapted itself to design requirements.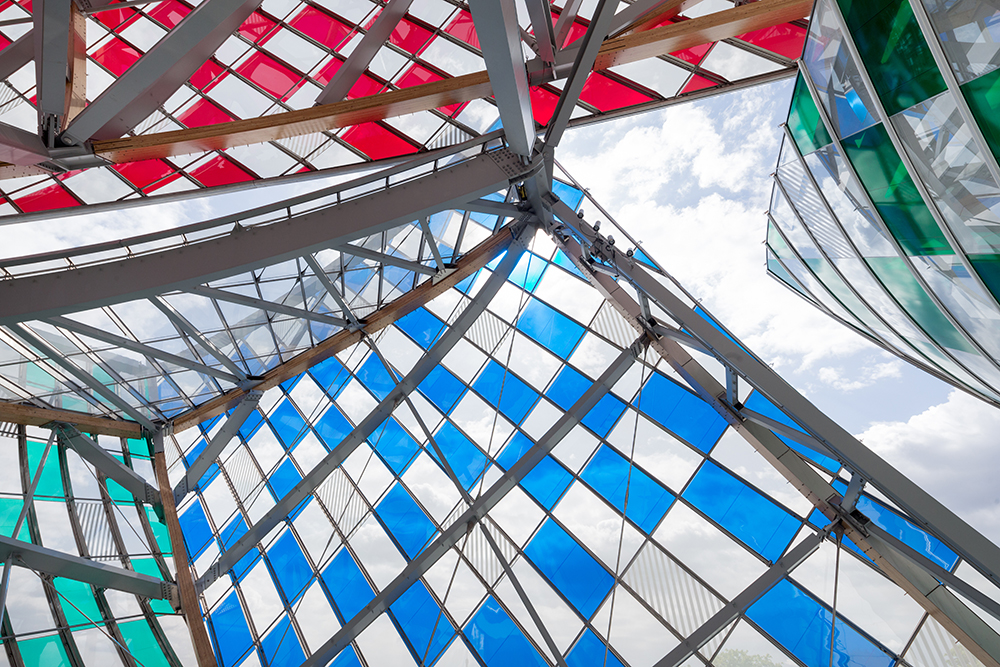 Image © Iwan Baan, Fondation Louis Vuitton
"Daniel Buren has designed a grandiose project, pertinent and enchanting, the result of a real dialogue with Frank Gehry and his building. His work responds magnificently to the architecture, in line with his approach, going back to the 1970s, that sees a coming together of colours, transparency and light." Bernard Arnault, President of the Fondation Louis Vuitton.
Image © Iwan Baan, Fondation Louis Vuitton
Marking this occasion, a catalogue – designed with the artist – will bring together, for the first time, a considerable body of works based around intersecting themes – colour, transparency, light, translucency, projection – created between the 1970s and today.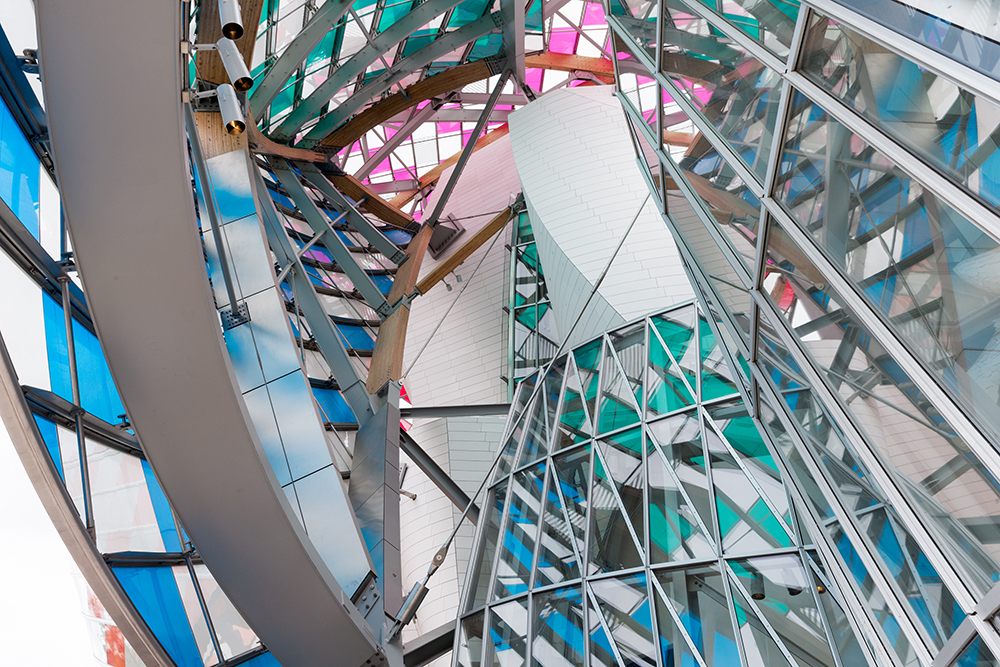 Image © Iwan Baan, Fondation Louis Vuitton
Fondation Louis Vuitton is located on the edge of a water garden created especially for the project, the building comprises an assemblage of white blocks (known as "the icebergs") clad in panels of fiber-reinforced concrete, surrounded by twelve immense glass "sails" supported by wooden beams. The sails give Fondation Louis Vuitton its transparency and sense of movement, while allowing the building to reflect the water, woods and garden and continually change with the light.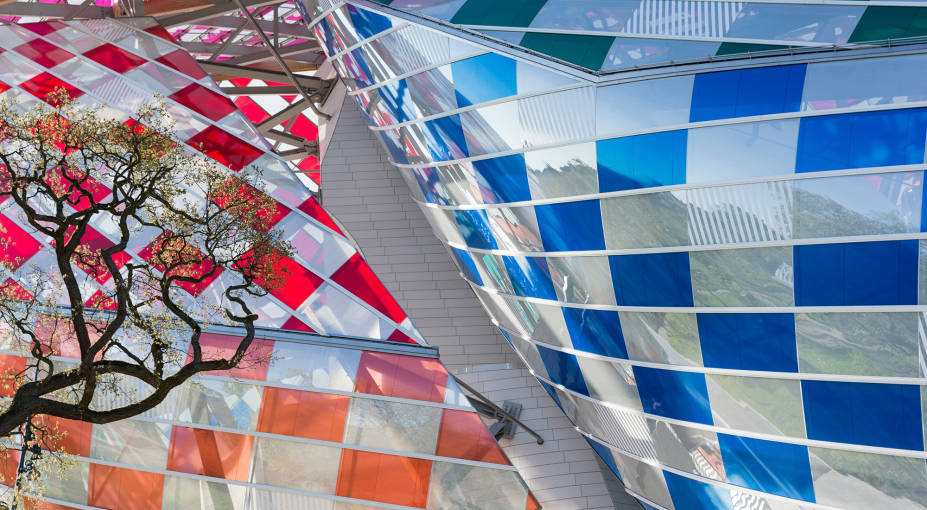 Image © Iwan Baan, Fondation Louis Vuitton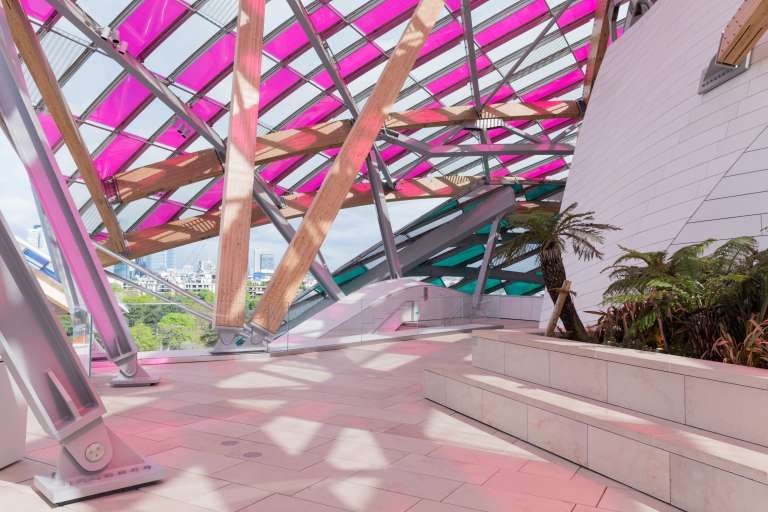 Image © Iwan Baan, Fondation Louis Vuitton (Deatil © DB-ADAGP Paris)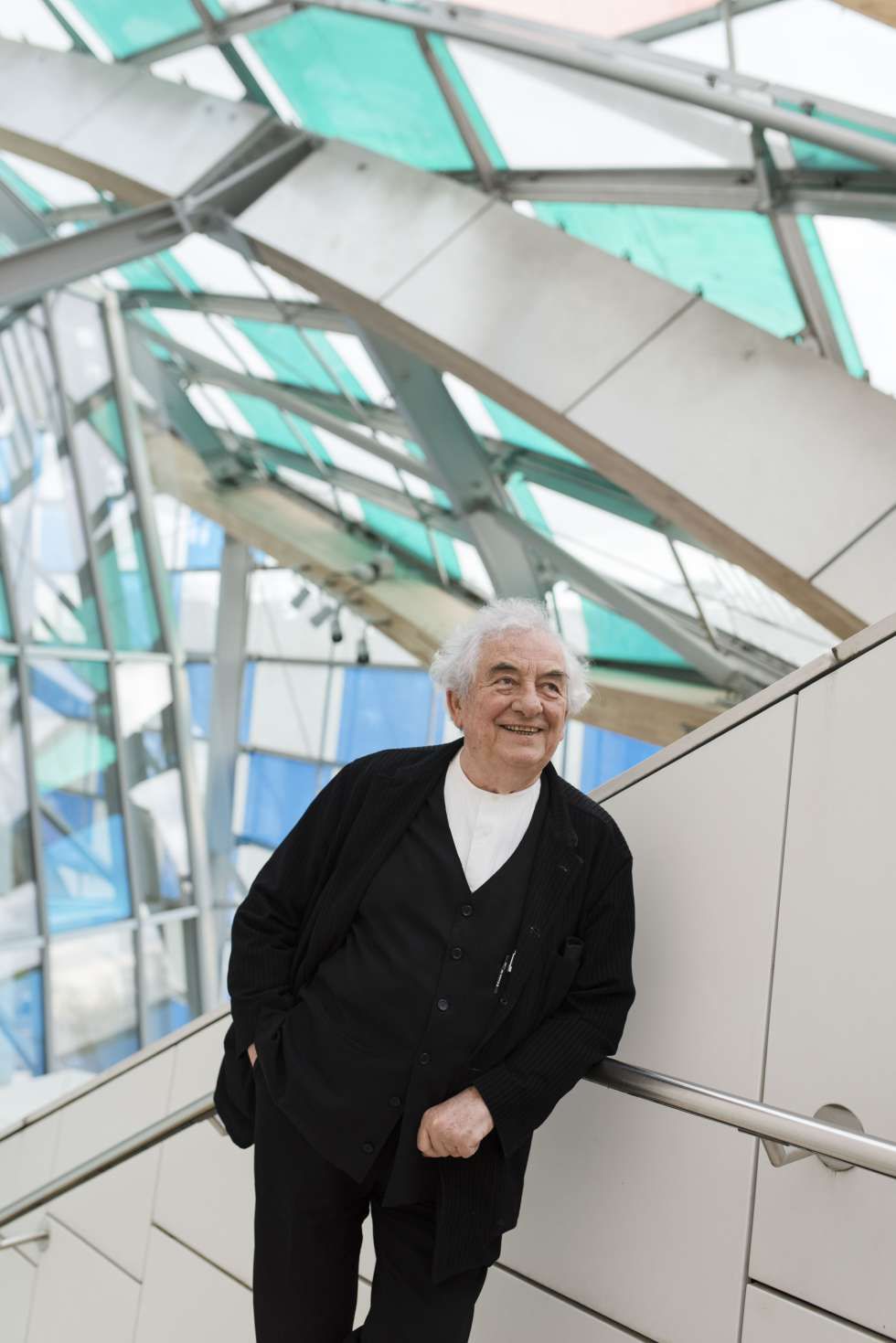 Daniel Buren at Fondation Louis Vuitton. Image © Fondation Louis Vuitton / Martin Argyroglo.
Major international artist Daniel Buren born in 1938, France has been developing a radical œuvre characterised by the use of his "visual tool" (8.7 cm-wide alternating white and coloured vertical stripes), since the 1960s. He moved from working with paint (1965-1967) to working with space and its context. All his works are now conceived specifically for the space, context and features of the host venue and are created in situ, be that in a public space or in a museum or art gallery.
Top Image © Iwan Baan, Fondation Louis Vuitton
> via fondationlouisvuitton.fr