Tokyo Pop Lab results are announced!
1st prize winner: Attilio De Palma, Andrea Longo, Enrico Nicli, Italy.
Bee Breeders has announced the winners of Tokyo Pop Lab. The competition has selected 3 winners and 6 honorable mentions from different countries. The Tokyo Pop Lab speculates development of an institution for popular culture. The brief called for the design of a new typological program for the study and production of pop cultural media. Located in Tokyo, the project drawn from an abundant and influential history of international pop cultural phenomena. As popular culture migrates and changes, from person to person and place to place, the project provokes considerable thought. Specifically, the competition invited entrants to critically evaluate fundamental correlations between cultural production and architecture.
An unprecedented typology, submissions to the brief varied considerably, from the most pragmatic to to the most ideological. Successful proposals demonstrate several characteristics. This includes, a well considered and articulated definition of popular culture, clarity in representation of both architecture and culture, and a clear programmatic agenda. Selected submissions were differentiated particularly by an asserted effort to challenge established typological and popular cultural paradigms.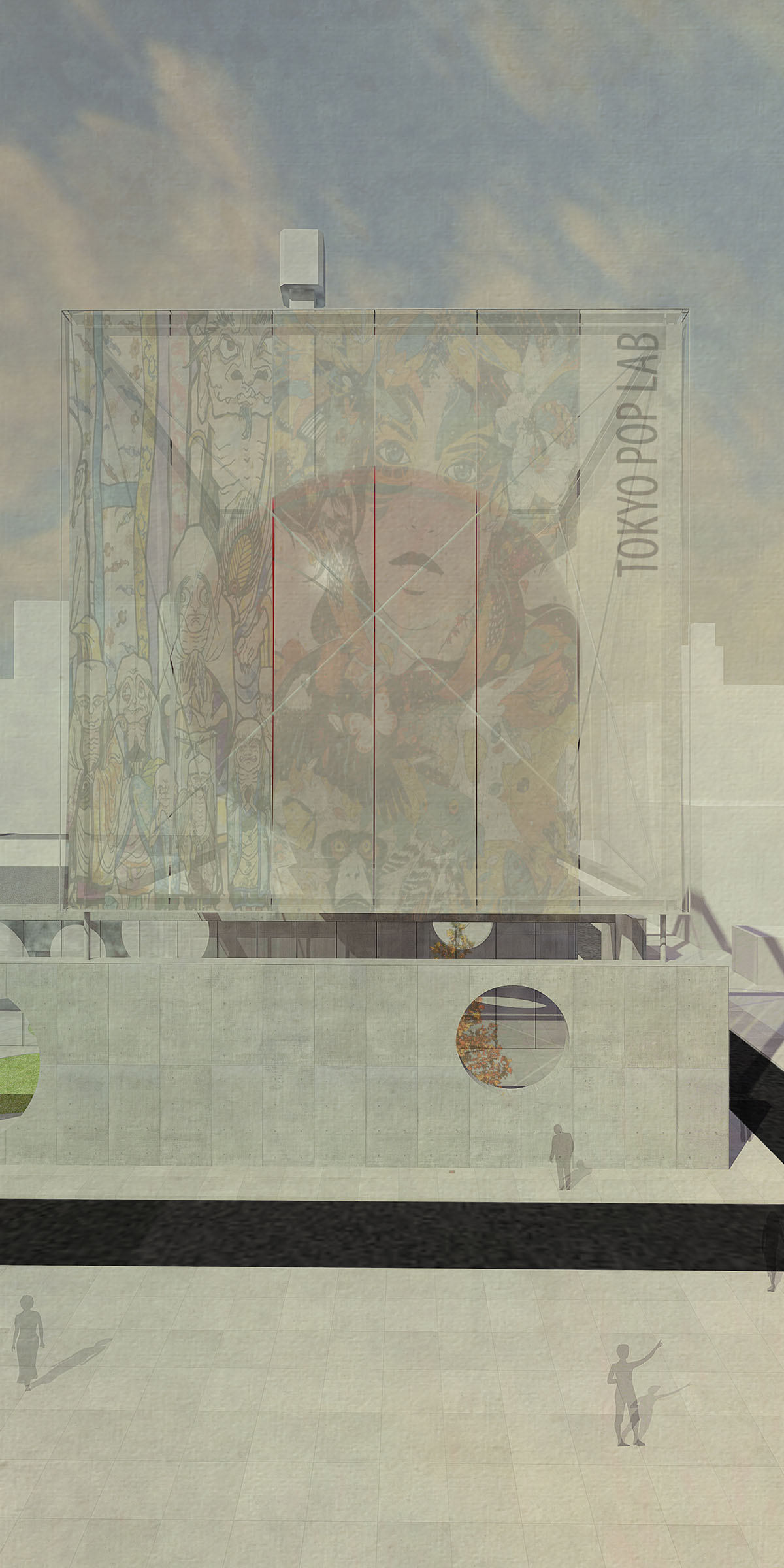 1st prize winner: Attilio De Palma, Andrea Longo, Enrico Nicli, Italy.
The success of the first place proposal lies in its clarity of massing combined with a strong formal and conceptual position in response to brief. The project consists of two large cubes placed in opposing corners of the site, lifted above the ground plane, and rejoined with an elevated walkway. One cube contains the mass media research component of the program and the other holds an undefined space of "manifesto" and experimentation, represented by an inflated red balloon waiting to pop. This cube is adorned with two-dimensional imagery in the form of full-height fabric tapestries, obscuring the container behind an ephemeral veil of fluctuating media. At grade, a concrete wall separates the sidewalk from a public courtyard/gallery and other public program. From the street this wall only allows views of the binary cubes, generating the sense of a separate and inner world.....Continue Reading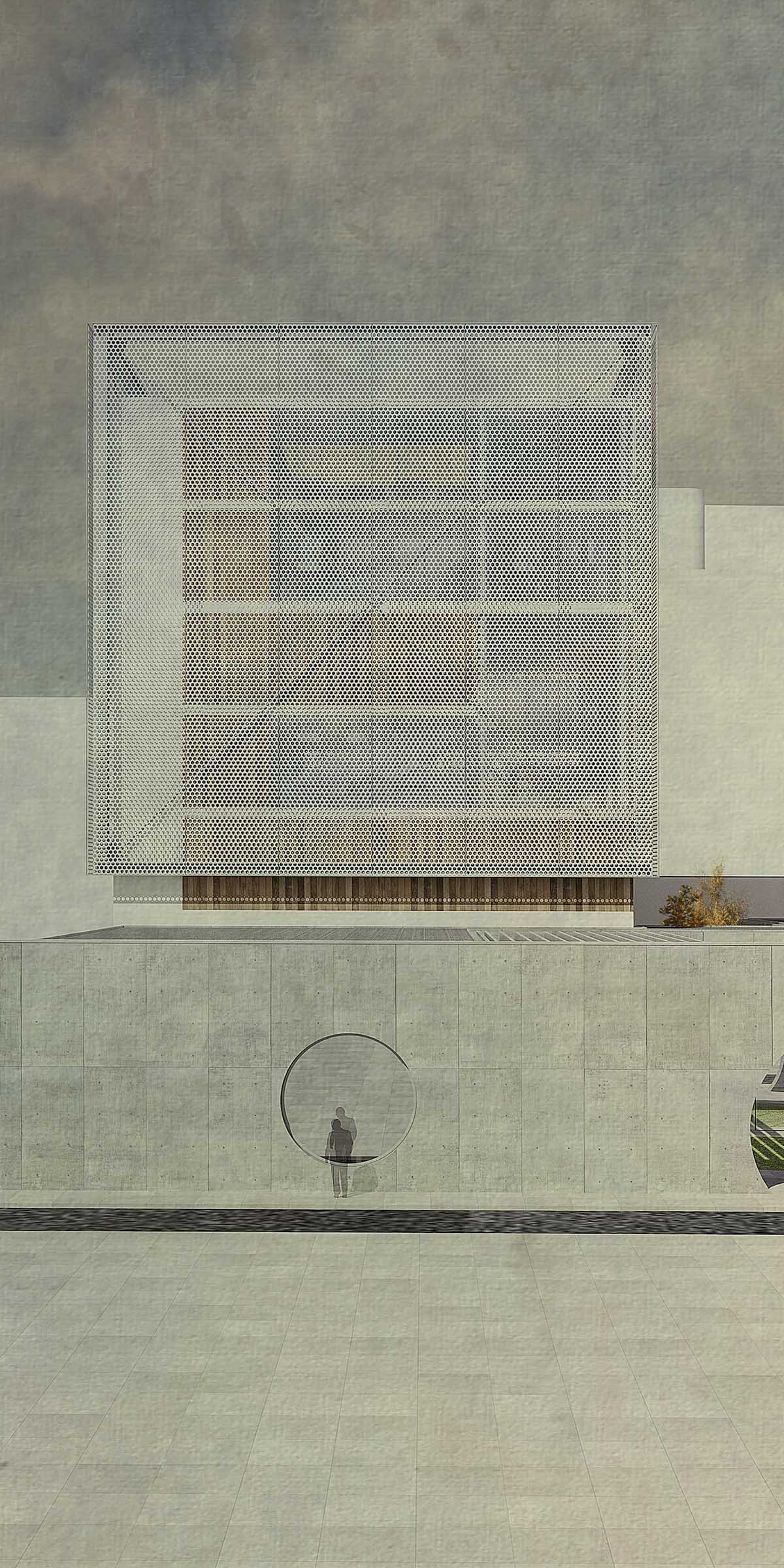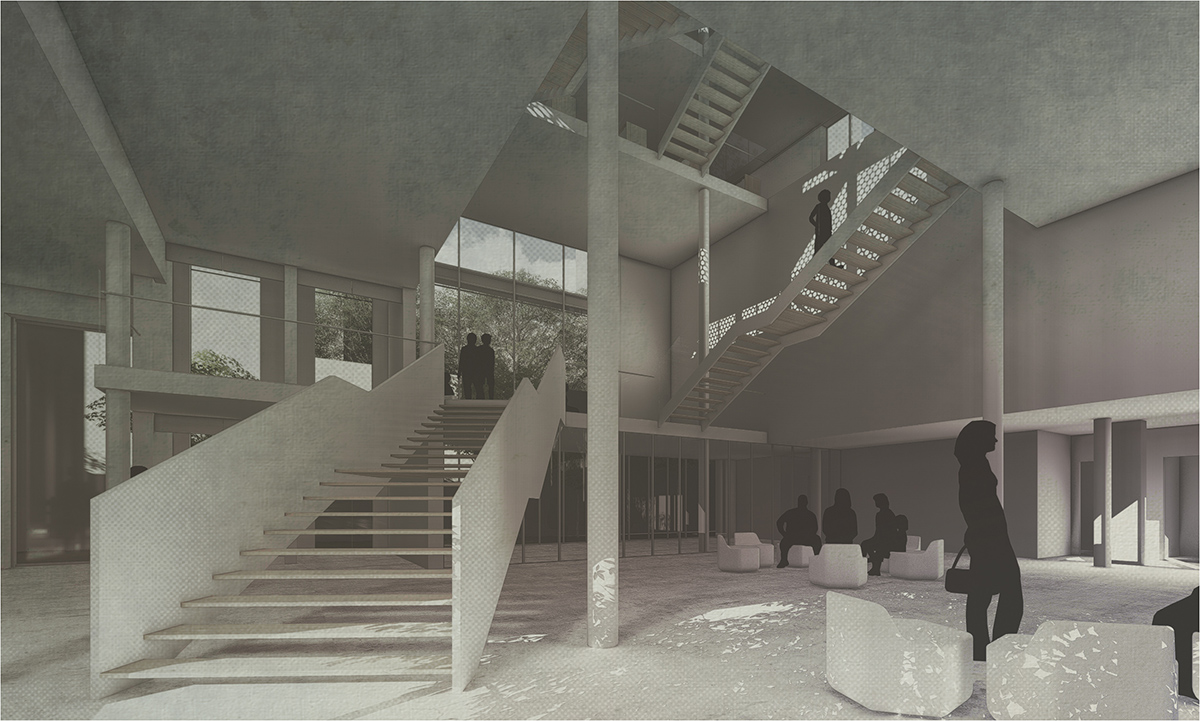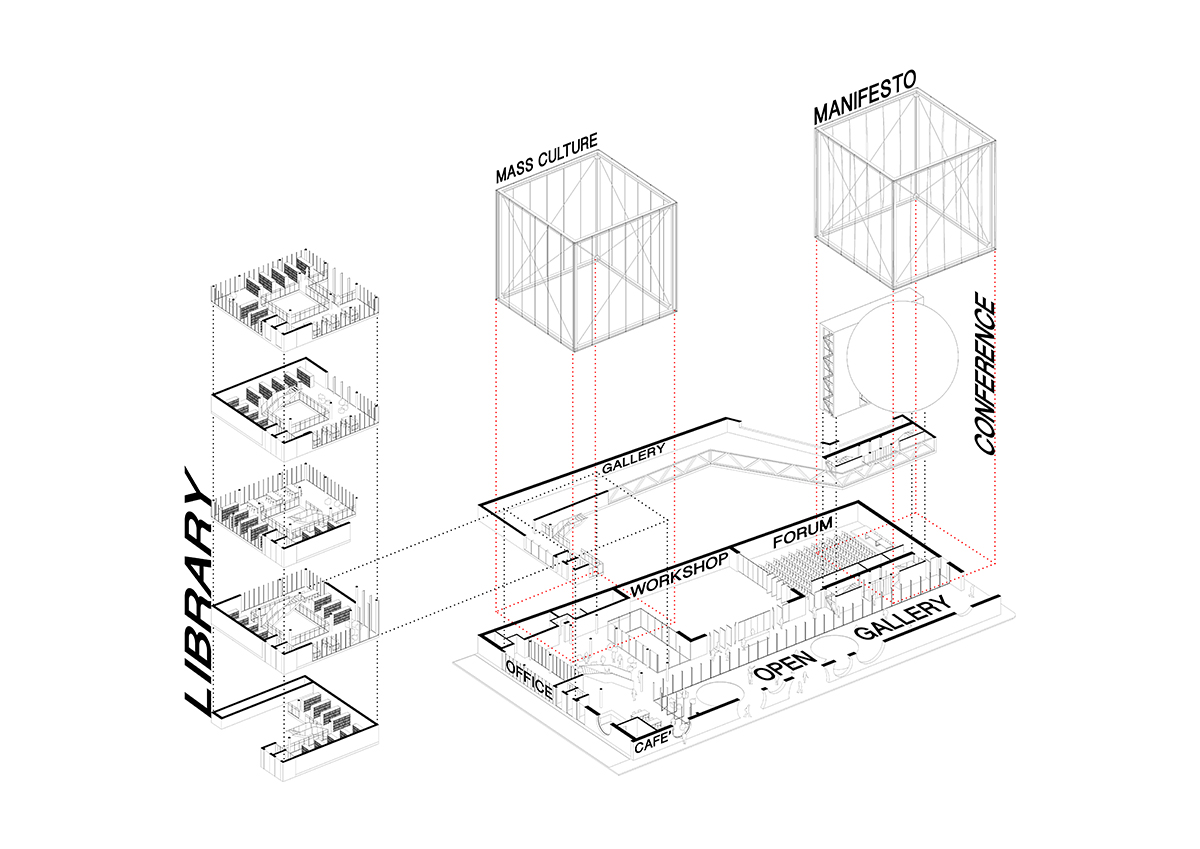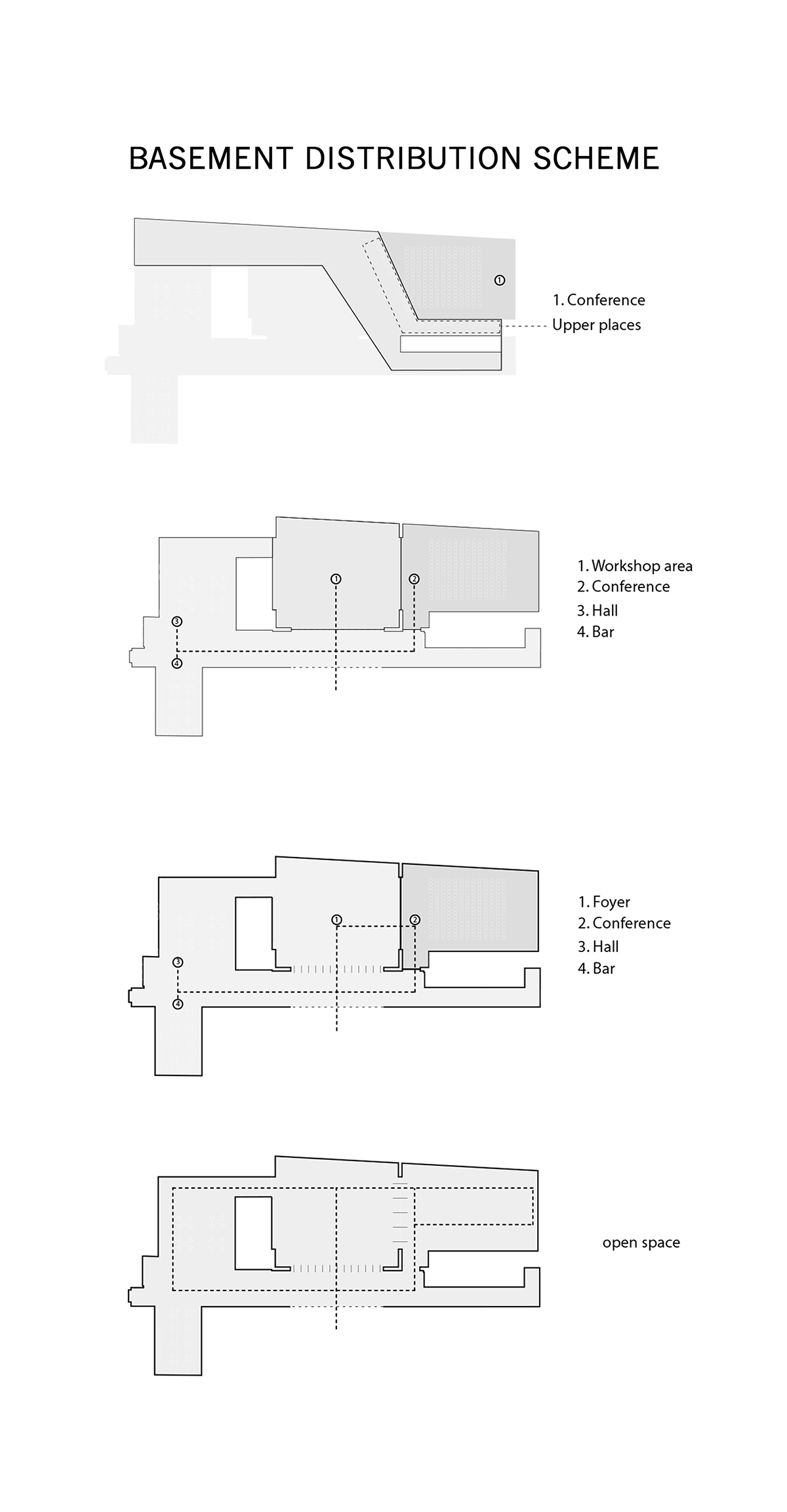 2nd prize winners: Stella Cinzia, Leonardo Ramondetti, Marco Lagamba, Francesco Montesoro, Italy.
The second place entry is distinguished through its definition and organization of public program and social activity. Diagrammatically, the project can be described as a civic pavilion, interrupted variously by hoisted volumes of discrete, localized activity. Below and in-between these floating volumes, urban life extends seamlessly into the building, perhaps resembling most closely the precedent of a colonnade or piazza. Through an open, and carefully considered plan, the scheme establishes an urban, public forum for popular culture.....Continue Reading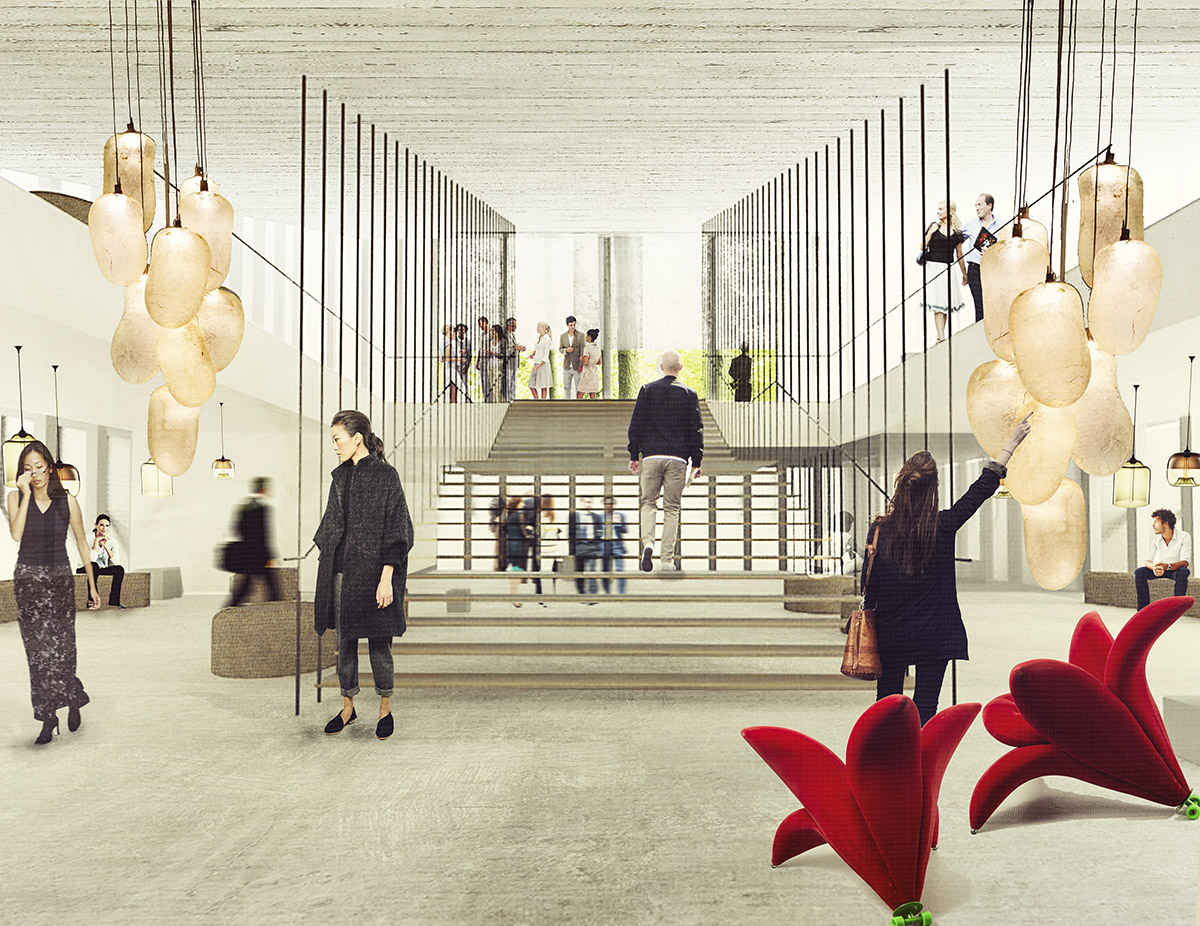 auditorium foyer
cafe area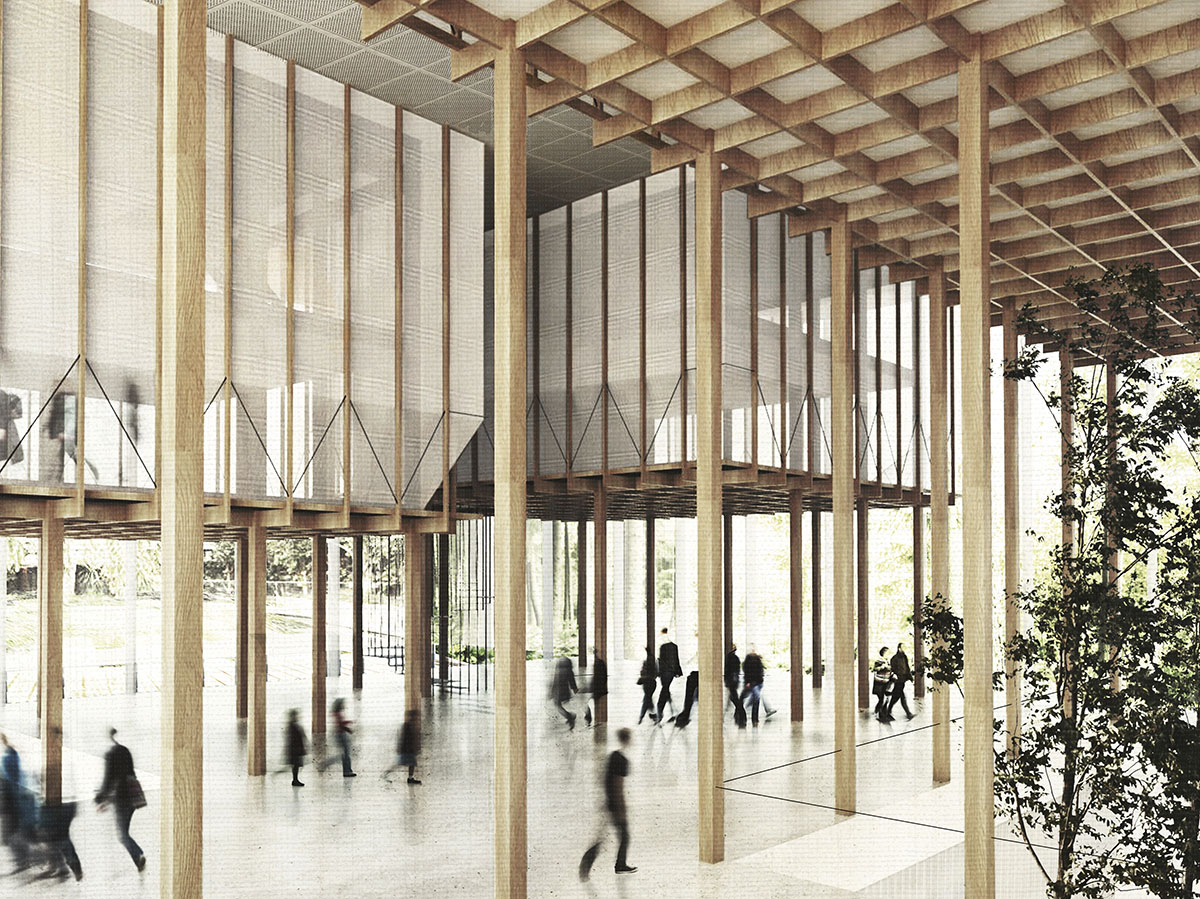 exhibition space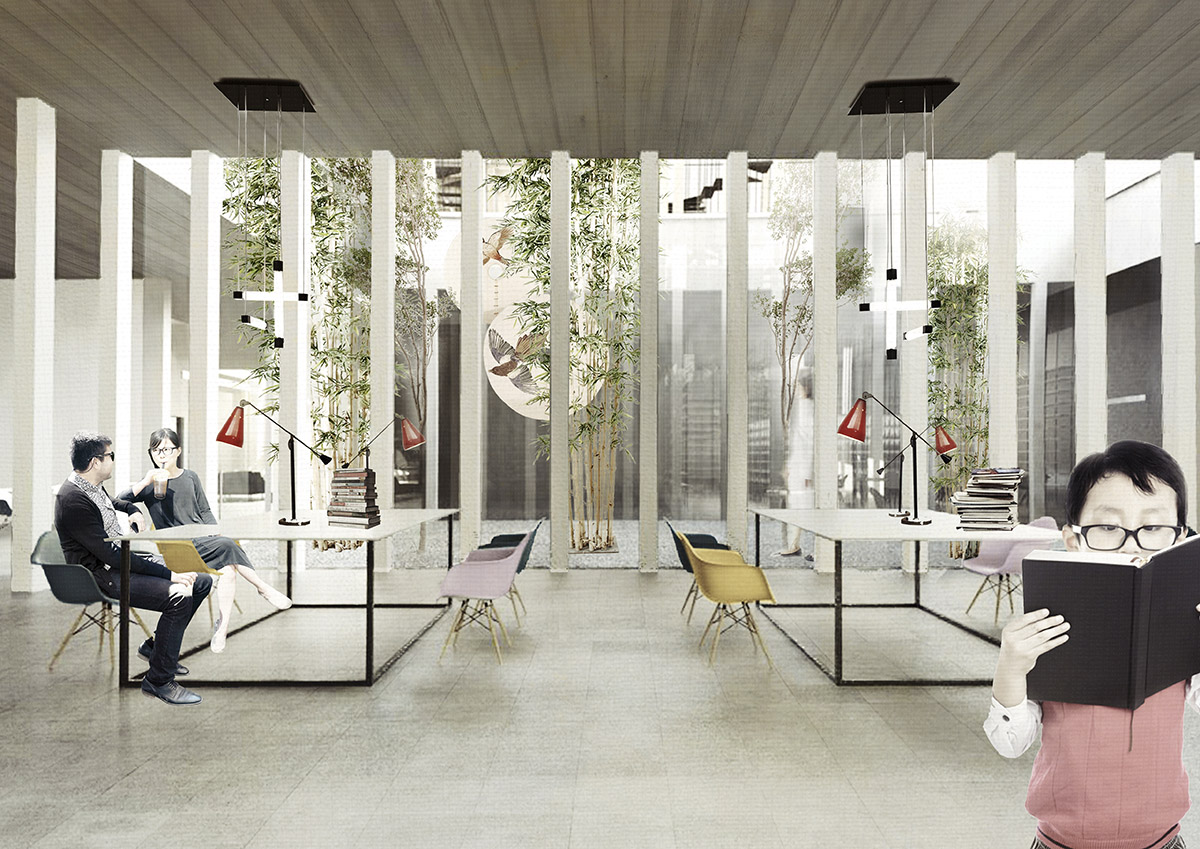 library area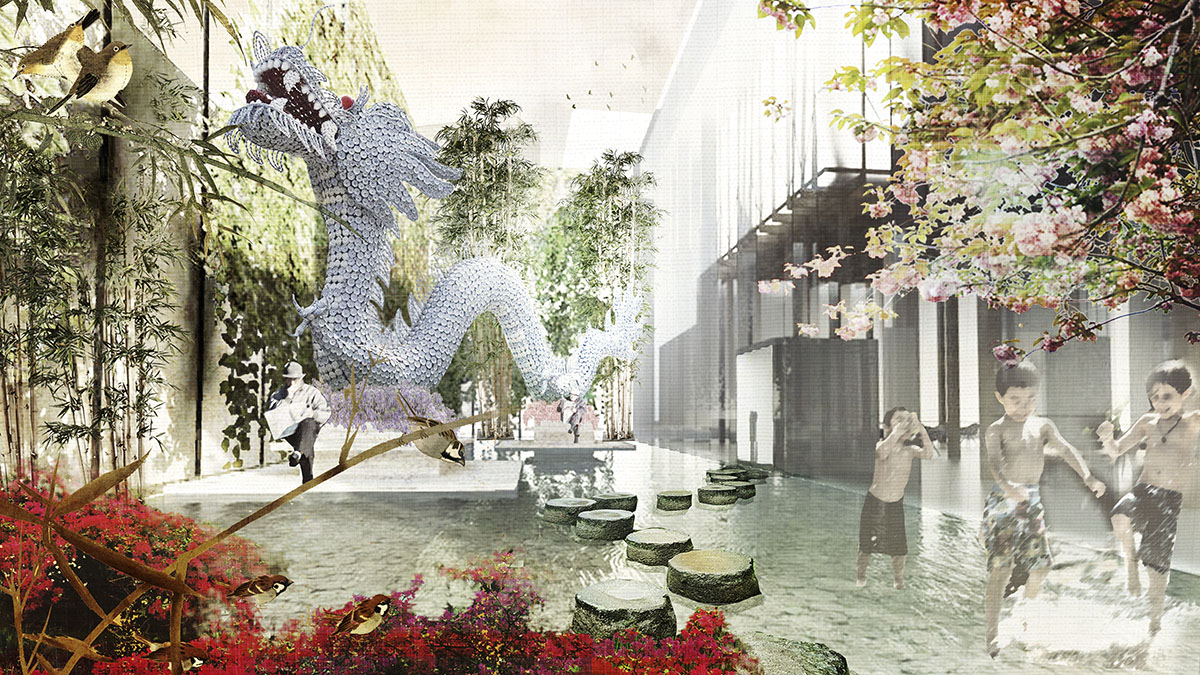 garden view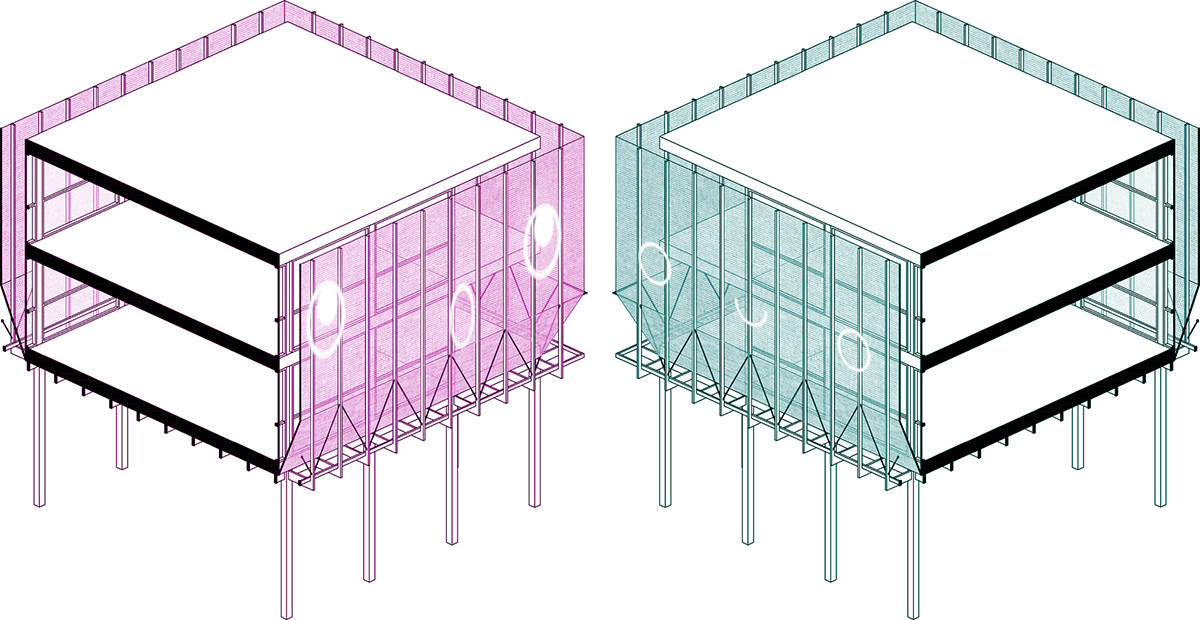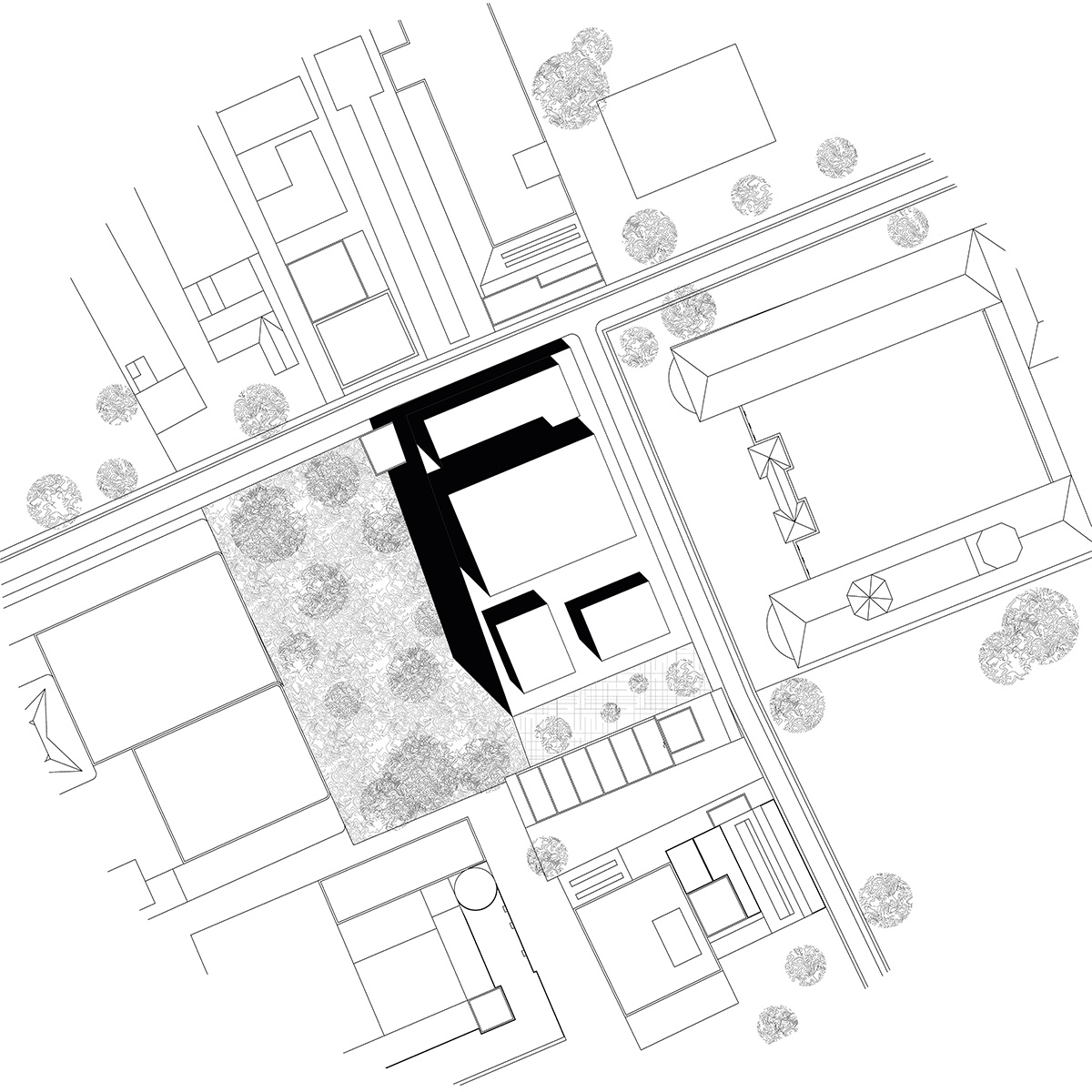 circulation diagram
vegetation diagram
urban permeability
perspective section
perspective section-2
functional diagram-1
functional diagram-2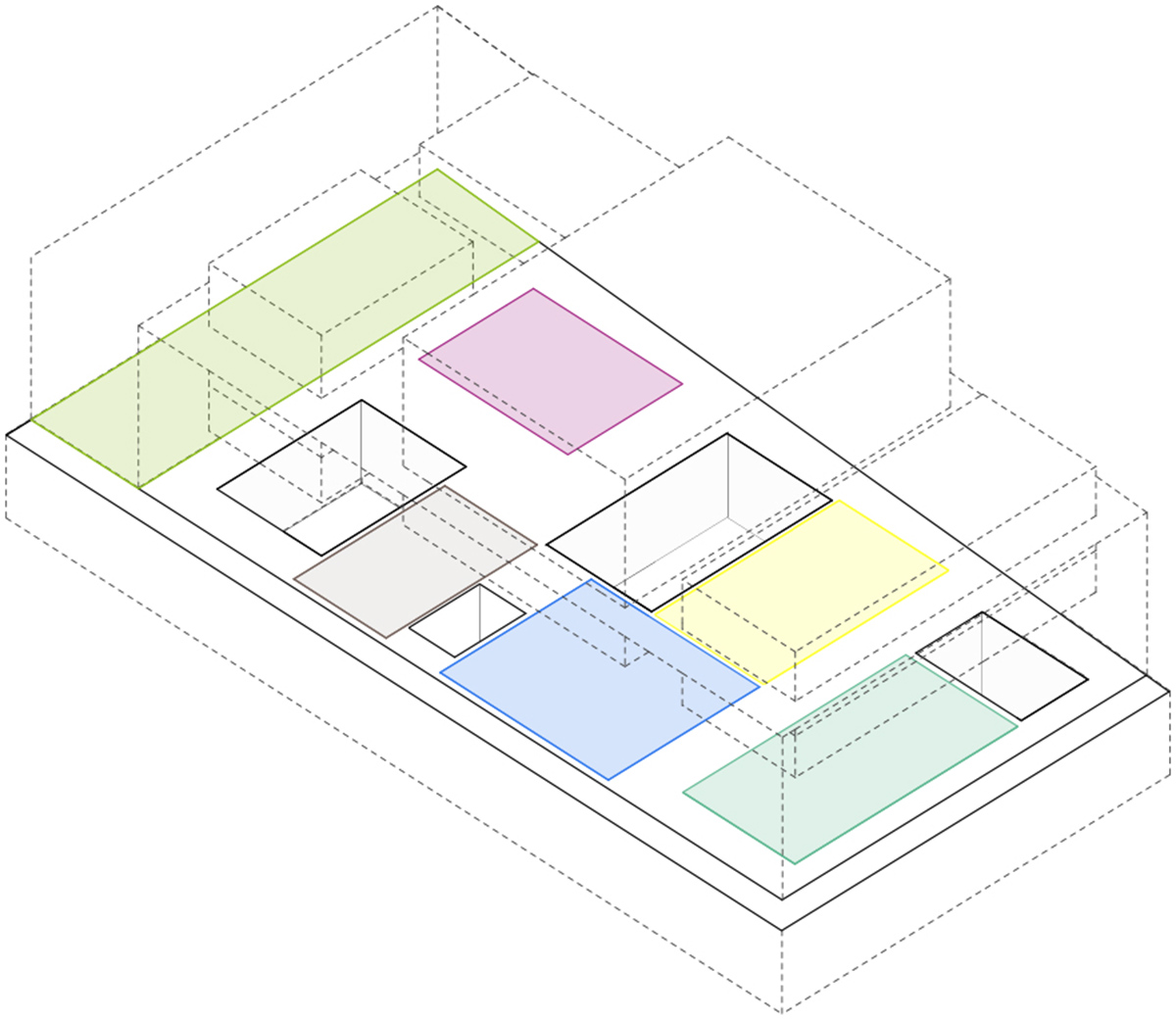 functional diagram-3
functional diagram-4
functional diagram-5
functional diagram-6
elevations
plan level -5
plan level 0
plan level +5
plan level 8
plan level 11
plan level 16
3rd prize winners: Alina Kvirkveliya, Sacha Gengler, Switzerland.
The chosen third place winner is notable for its clarity in thought and purpose. The project is organized around three conceptual and programmatic elements, including a distorted cube, an adjacent parterre replica from the Palace of Versailles, and a nested, infinite white void. Discrete yet cogent, the project oscillates between these elements, describing through architecture a critical, reflexive position of popular culture as a social phenomenon.....Continue Reading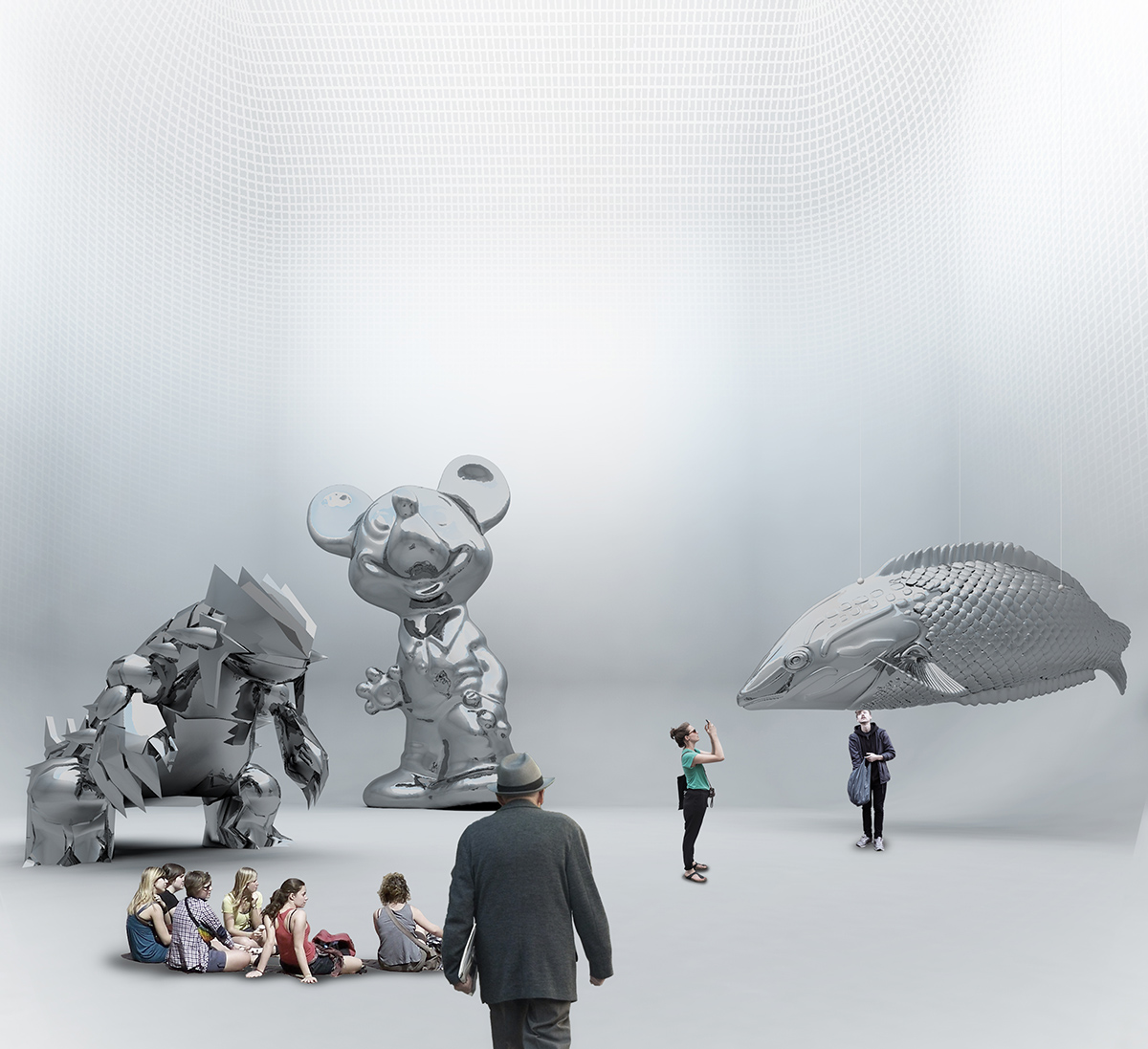 exhibition space
first floor plan
second floor plan
third floor plan
fourth floor plan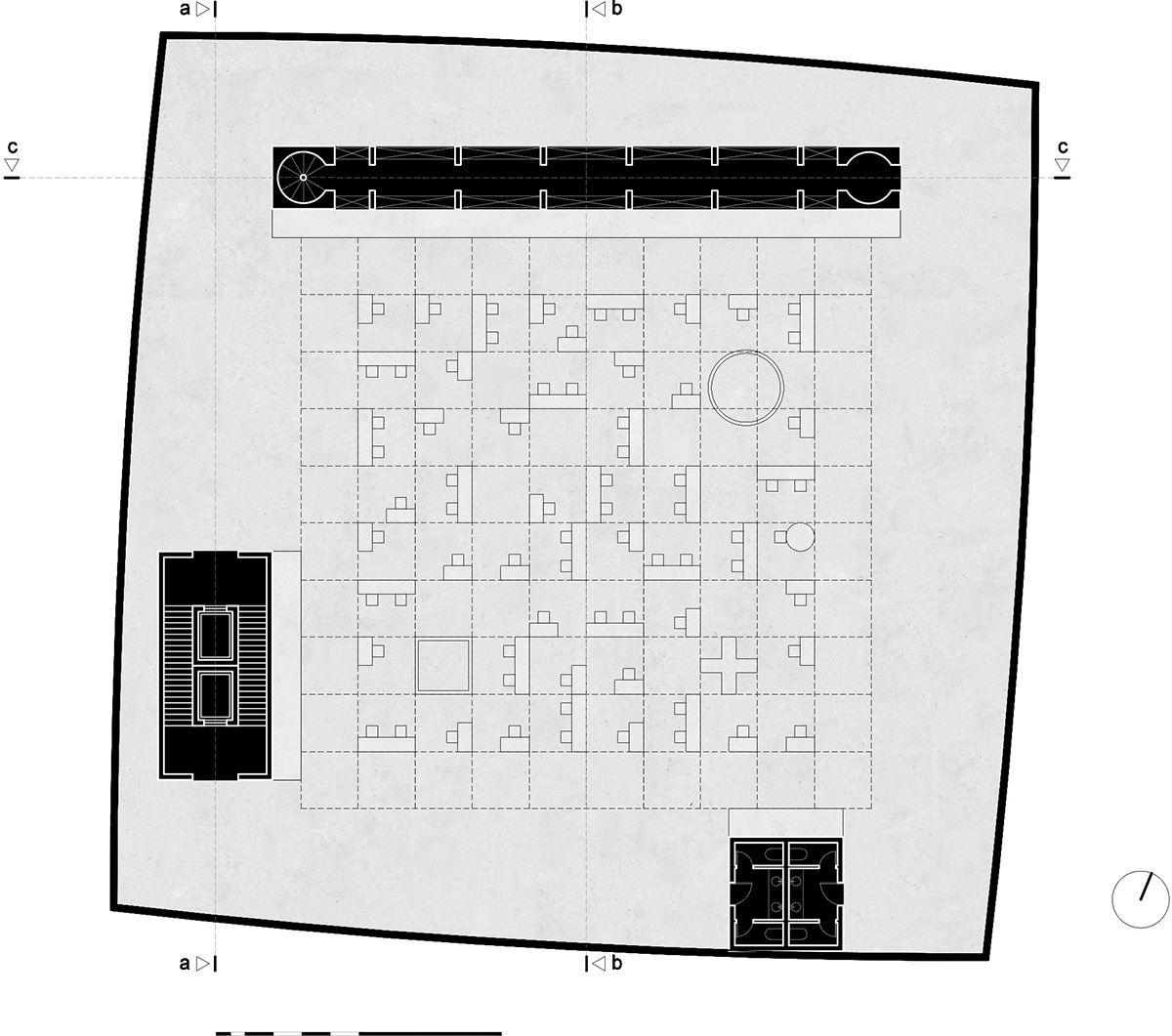 fifth floor plan
section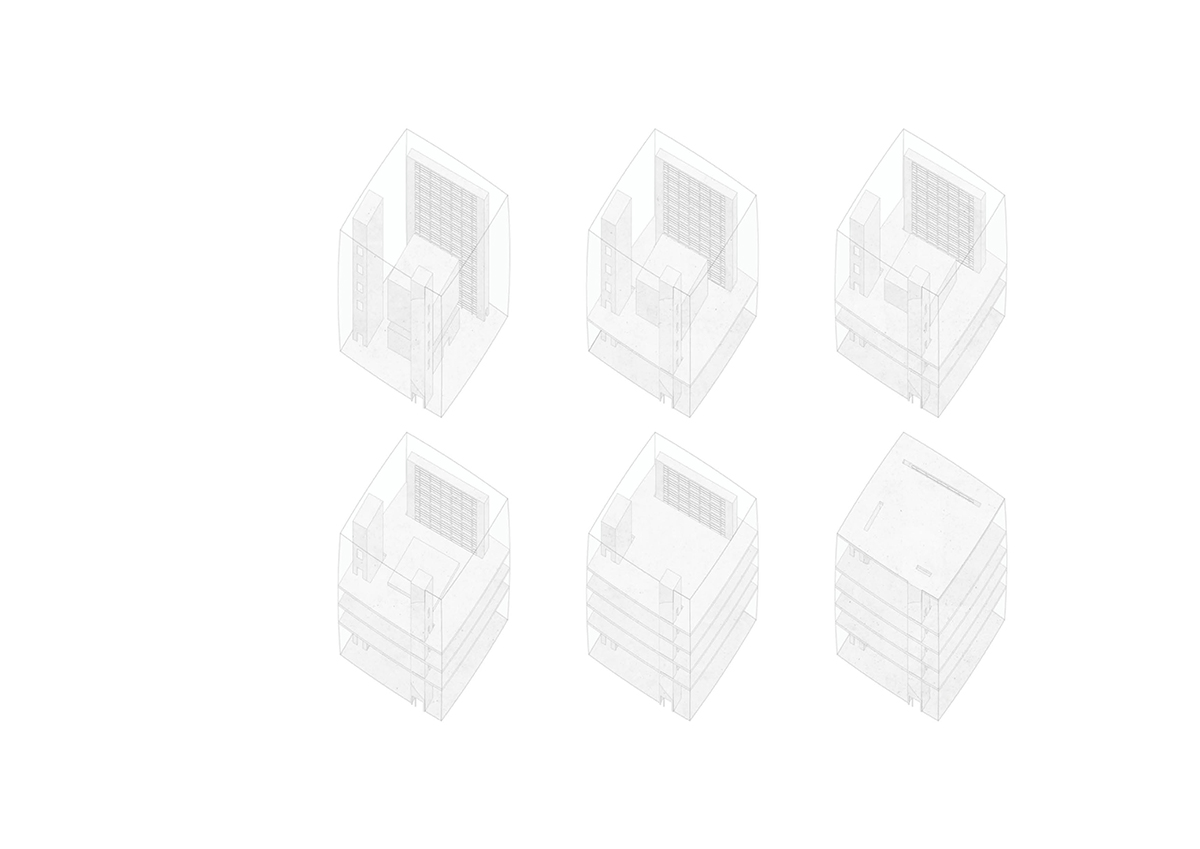 axonometric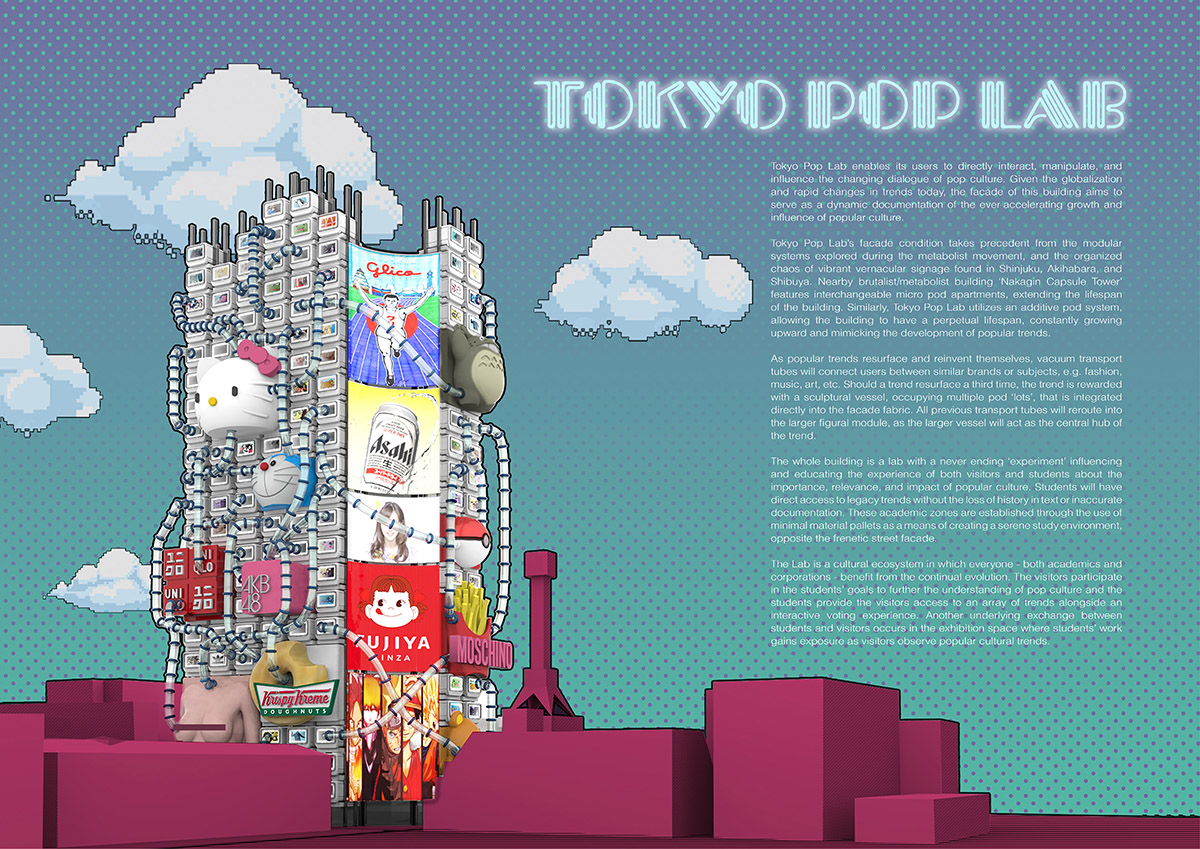 Honorable mention: Zelig Fok, Kelsey Hickerson, Alejandro Pena, Savannah College of Art and Design.
Honorable mention: Chihwan Seok, Seungyul Vin, Seungki Yoo, Chungang univ.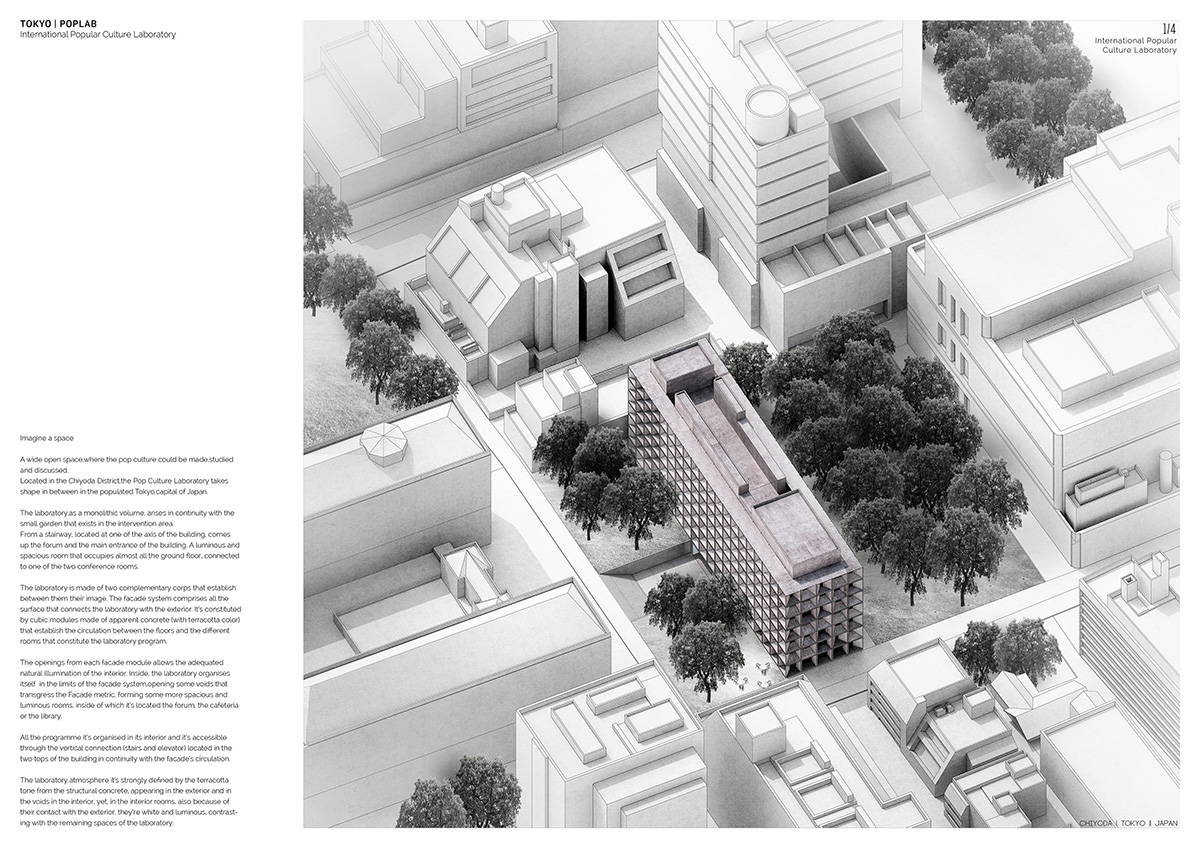 Honorable mention: Rui Alves Rocha.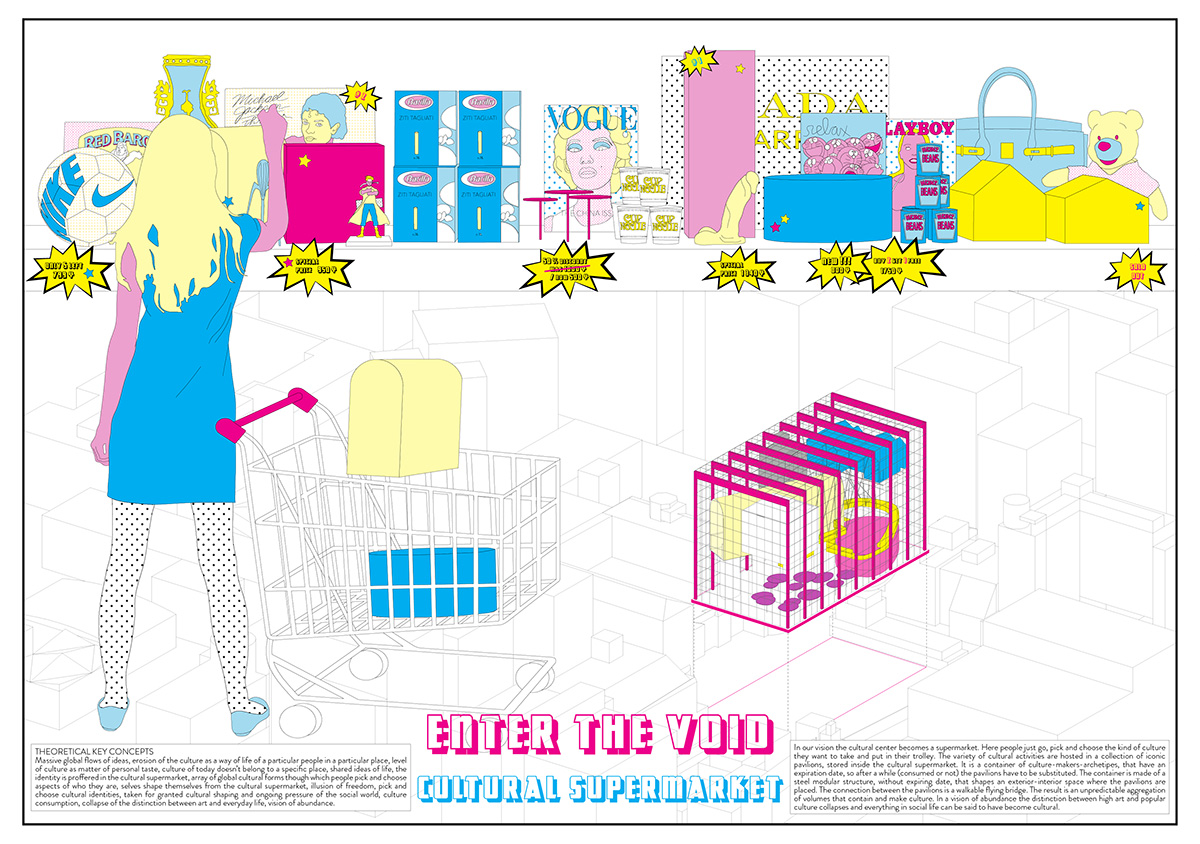 Honorable mention: Marta Dell'ovo, Carlo Alberto Di Carlo, Aurora Destro, Maria Francesca Di Alessandro.
Honorable mention: Peter Bus, Tomas Vlasak, Vaclav Petrus, Petr Bouril, ABM architekti s.r.o.
Honorable mention: Vincenzo Moschetti, Andrea Benelli, Davide Lucia, Giacomo Razzolini.
all images courtesy of Bee Breeders Architecture Competitions
> via beebreeders.com