New Building of Tate Modern will be opened on 17 June 2016 designed by Herzog& de Meuron
Tate Modern has announced that the new building of Tate Modern designed by Herzog & de Meuron will officially be opened on 17 June 2016. In the new Tate Modern building, Tate will display a greater variety of artworks and show more artists from around the world, presenting an increasingly international view of modern and contemporary art.
The new building is ten-stories on top of The Tanks – the world's first gallery spaces dedicated to live art, film and installations – its height responding to the chimney of the existing Tate Modern building which was originally designed as a power station by Giles Gilbert Scott in the 1950s. Its twisting, pyramid-like shape will be a memorable addition to London's skyline and will offer 60% extra space for visitors to explore.
View from the South, image © Hayes Davidson and Herzog & de Meuron

From The Tanks on Level 0 you can go all the way up to Level 10 and enjoy the spectacular new roof terrace with 360-degree views of the river Thames, St Paul's Cathedral and the dramatic London skyline. Like the original Tate Modern, the new building is designed by architects Herzog & de Meuron and will present a striking combination of raw industrial spaces and refined 21st century architecture.
View from St Paul's Cathedral at dusk, image © Hayes Davidson and Herzog & de Meuron

The façade uses brick to match the surface of the existing museum, while creating something radically new – a perforated brick lattice through which the interior lights glow in the evening. The interior of the new building features raw concrete folded into dramatic angles and will be a stunning new building in which to experience art.
''The form is something between a very rational form and a very irrational form, a pyramidal shape. It's to do with the geometries of the land parcel, but also angles that will lead people into the galleries'' says Jacques Herzog.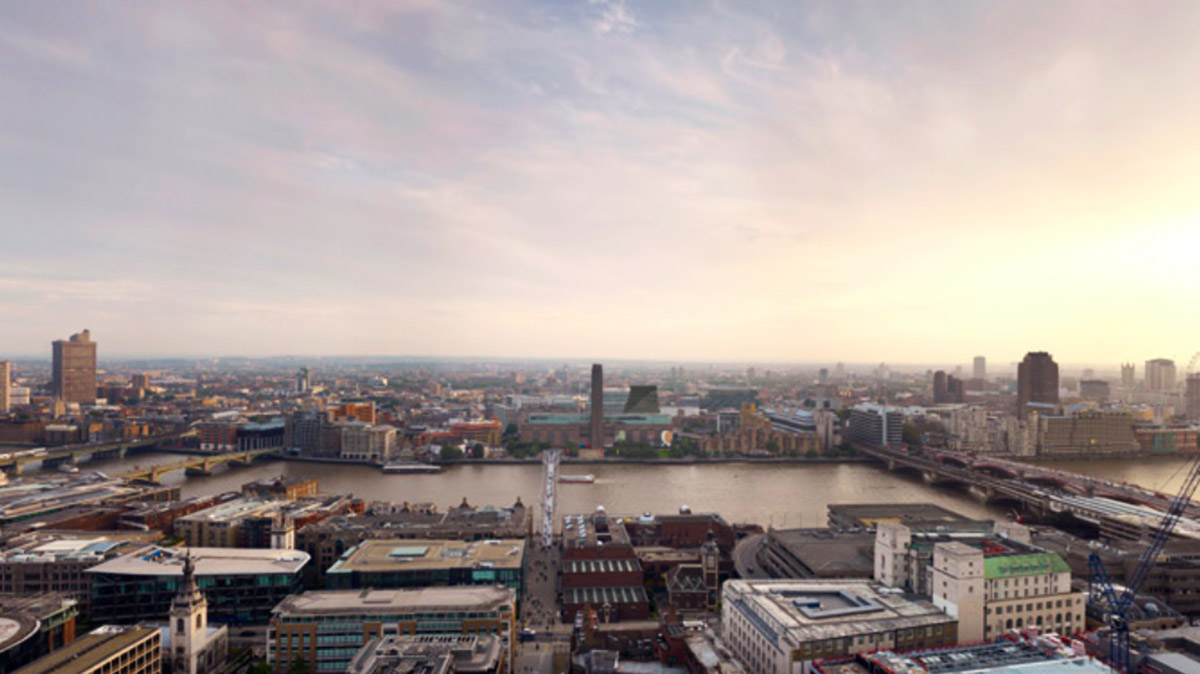 Areal view, image © Herzog de & Meuron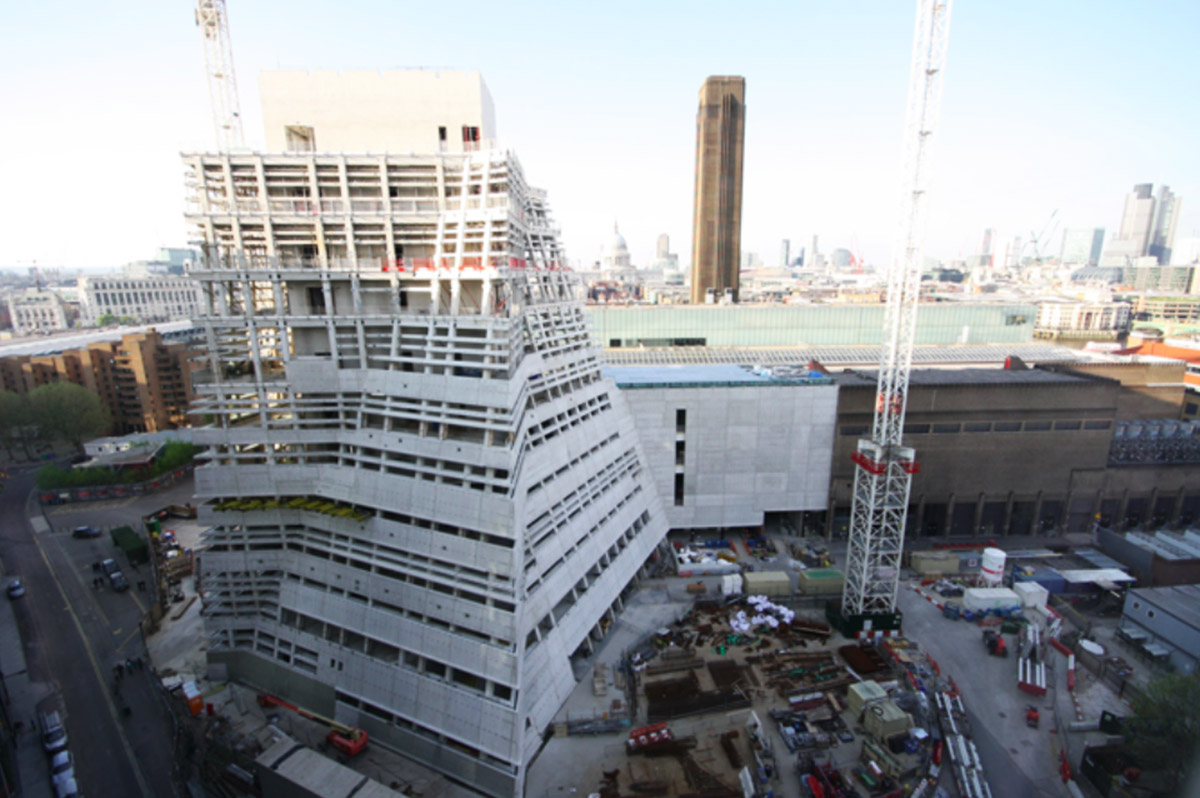 Construction view, image © Herzog de & Meuron
New Tate Modern, Top, middle down and bottom photo © Inexhibit; middle up © Hayes Davidson and Herzog & de Meuron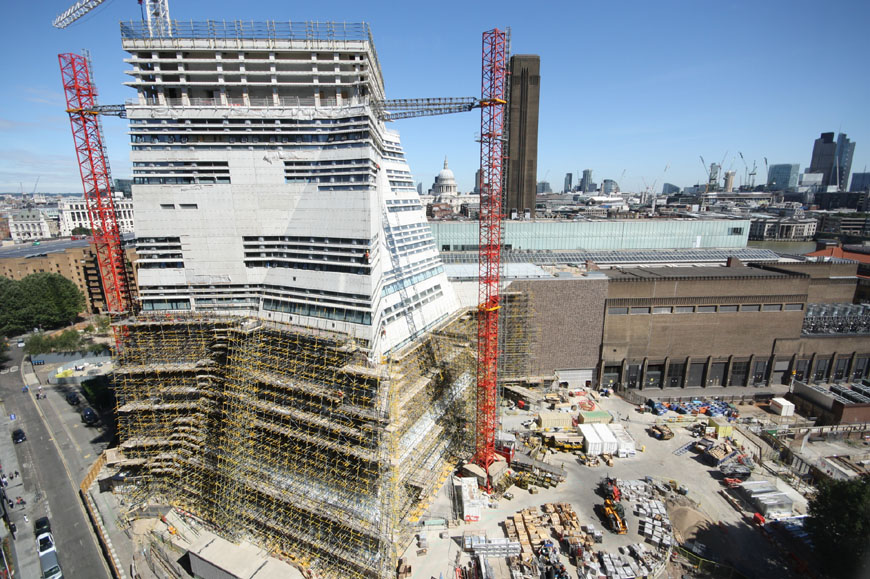 Top and middle photos © Inexhibit. Middle: Tate Modern Project, exterior view from the south © Hayes Davidson and Herzog & de Meuron, bottom © Tate Photography
Image © Tate Photography; bottom: © Hayes Davidson and Herzog & de Meuron
Top image: View from the South at dusk, image © Hayes Davidson and Herzog & de Meuron