Krista Kim's Mars House is "first NFT digital house" to be sold over $500,000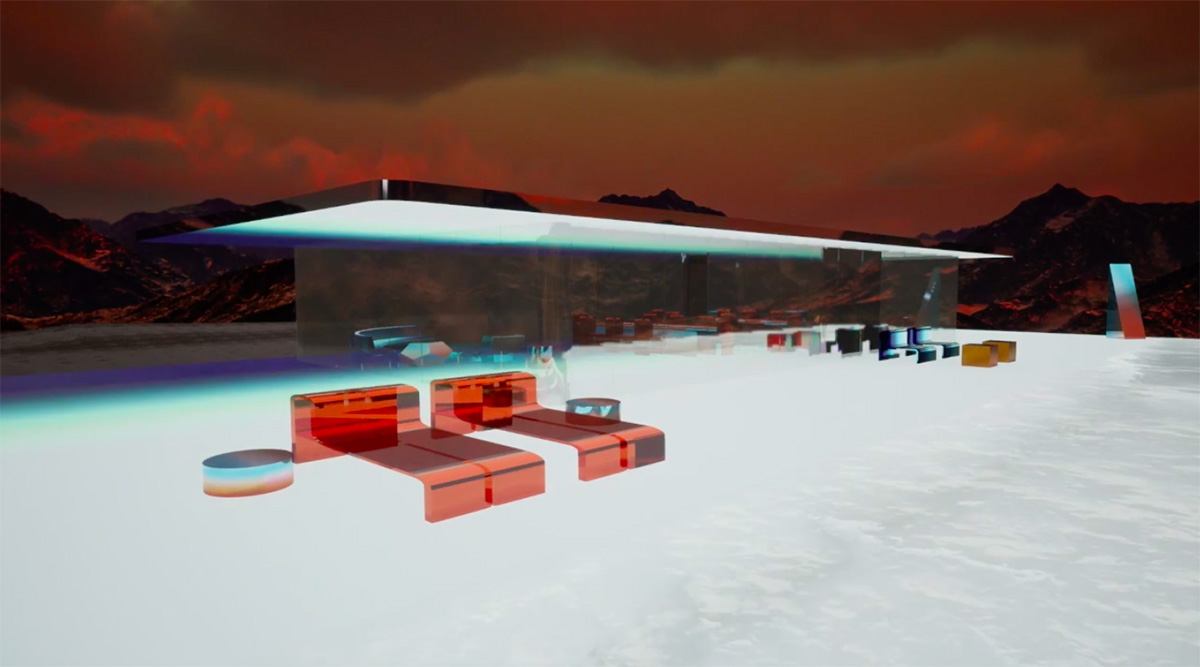 Toronto-based artist Krista Kim's Mars House has become the first digital home sold on non-fungible token (NFT) marketplace in the world.
The project, named Mars House, was designed in May 2020 and the house was entirely created as a 3D digital file rendered in Unreal Engine which is software commonly used to create video games.
As Kim notes, Mars House can also be experienced in virtual reality but the house could also be experienced through augmented reality (AR) environment in apps, such as SuperWorld in future.
Kim's Mars House was sold on the NFT marketplace SuperRare for 288 Ether ($512,000), a cryptocurrency very similar to Bitcoin. NFT, similar to blockchain technology, represents a unique digital item and not interchangeable.
NFT is a kind of virtual certificate of ownership and allows creators' digital artworks to be collected, sold and resold. The items bought through NFT can be in different forms like jpegs, gifs, and even Tweets.
In the first wave of Covid-19 lockdowns, Kim wanted to investigate the potentials of digital life as an interest has significantly increased in using digital tools or screens. As she explains, Kim wanted to use screens as digital instruments of well-being.
Kim designed Mars House as a "light sculpture" inspired by Kyoto's architecture, which was built for zen consciousness of the community. However, she wanted to expand on this tradition by using the digital age.
Designed to reveal a healing atmosphere, the house was conceived as an open plan and all floors and ceilings, including furnitures were envisioned in glass.
All physical furniture pieces in Mars House will be made of tempered printed glass in Italy, may be commissioned by the collector as NFT physical pieces and fabrics will be made of renewable materials. Colorfully-hued gradients made by the artist cover the floor and ceiling.
"I want this space to showcase my passion for meditative design, a new definition of avant garde luxury for the digital age," said Krista Kim.
"My art is an exploration of Digital Zen. Digital environment is relentlessly distracting and addictive."
"As an attempt to bring new awareness of digital consciousness, my art strips away to the core element of light, color and sound. My intention is to create a meditative environment on our screen, like a digital Zen garden," Kim added.
"It is my prediction that micro LED technology will be used as architectural substrates for ceilings, floors and walls. My thesis is that your home can heal with the power of art and technology."
"The new luxury is leading edge technology purposed for health and well-being," she added. "This is the future, and Mars House demonstrates the beauty of that possibility."
As detailed in SuperRare, "the buyer is required to register Mars House NFT ownership with Krista Kim Studio Inc." In addition, Krista Kim will provide technical support to upload and integrate Mars House NFT on a Metaverse platform.
"If/when Mars House is resold, the buyer is required to delete all Mars House NFT 3D file(s) from his/her Metaverse, and provide verification of deletion to Krista Kim Studio Inc. before new 3D files are transferred to the new owner by the artist.
"The new owner is required to register Mars House NFT ownership with Krista Kim Studio Inc."
"Krista Kim Studio will send Mars House NFT 3D files directly to the new owner and provide support for Metaverse integration," the website added.
Krista Kim also partnered with musician Jeff Schroeder of The Smashing Pumpkins to create a calming musical accompaniment for Mars House.
Krista Kim is a contemporary artist and founder of the Techism movement since 2014, promoting the confluence of art and technology, and technological innovation as a medium to further the development of digital humanism.
Krista has lived in Seoul, Tokyo, and Singapore. She is exhibiting in New York, Paris, and worldwide art fairs.
Selling digital works as crypto art has risen in the digital market. Previously, Barcelona-based 3D artist Andrés Reisinger sold ten pieces of his virtual furnitures for almost $450,000. In addition, 3D artist Alexis Christodoulou sold his renderings on crypto art marketplace Nifty Gateway for almost $340,000.
All images, video © Krista Kim
> via Krista Kim