Do Ho Suh's full-scale replica installation: The Perfect Home II is on view at the Brooklyn Museum
"At some point in life, you have to leave your home. When you go back, it is not the same home anymore. Home is something you carry along with your life. I deal with that issue visually… I had to make something that's light and transportable, something you can fold and put in a suitcase and bring with you all the time," explains Do Ho Suh in the exhibition's wall text.
Korean artist Do Ho Suh is renowned for his site-specific, large-scale installations. After immigrating to the USA from Seoul, he felt culturally displaced and found himself thinking about migration and cultural displacement. The idea of his works, therefore, appeared from the thoughts of bringing his childhood House in Seoul to New York. Feelings Suh initially experienced as an immigrant became his inspiration on his works which highlight the connection between physical places and personal and cultural identities.
"It is at once deeply personal and universal because everyone has some relationship to home and whatever form home takes," says Eugenie Tsai, senior curator of contemporary art at the Brooklyn Museum. "Suh said memories are fragile, and this is quite literally fragile. This idea of memory and home and the way your memories are imprinted in your home is something you begin to think about when you're walking through it."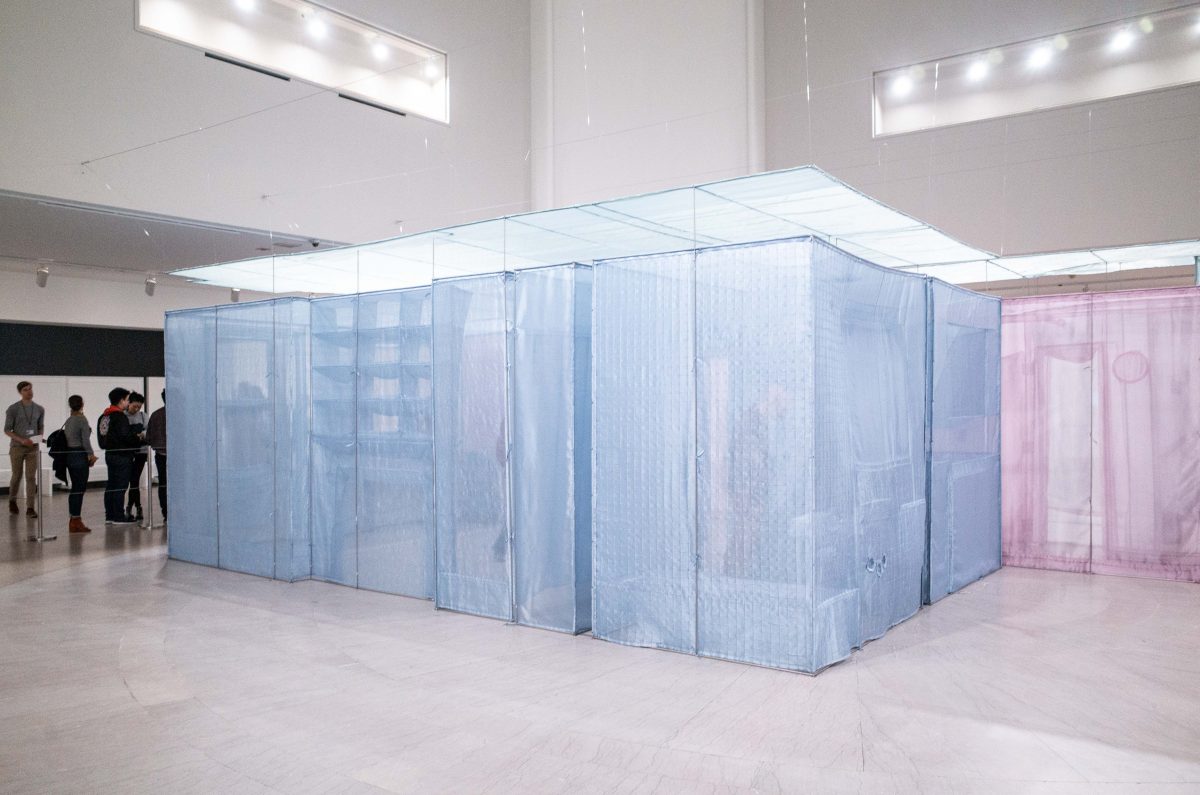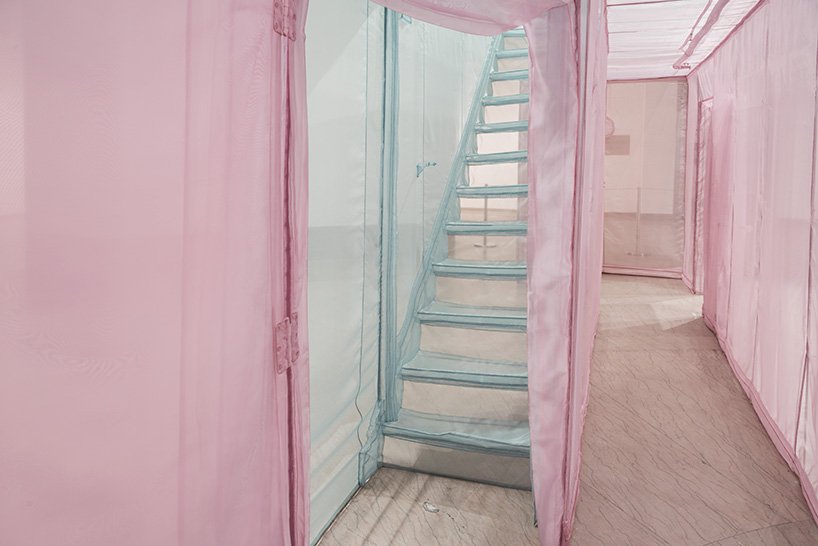 Perfect home II is a 1:1 scale model of Suh's apartment at Chelsea, New York City was his home for 19 years. The material use and the installation reflects Suh's idea of impermanence. The installation is entirely constructed by translucent hand-sewn gauzy nylon and metal wire. All the details such as full-sized bathtub, radiator, intercom, fireplace have been correctly sewn and stitched in place and rendered in a semi-transparent, lightweight fabric.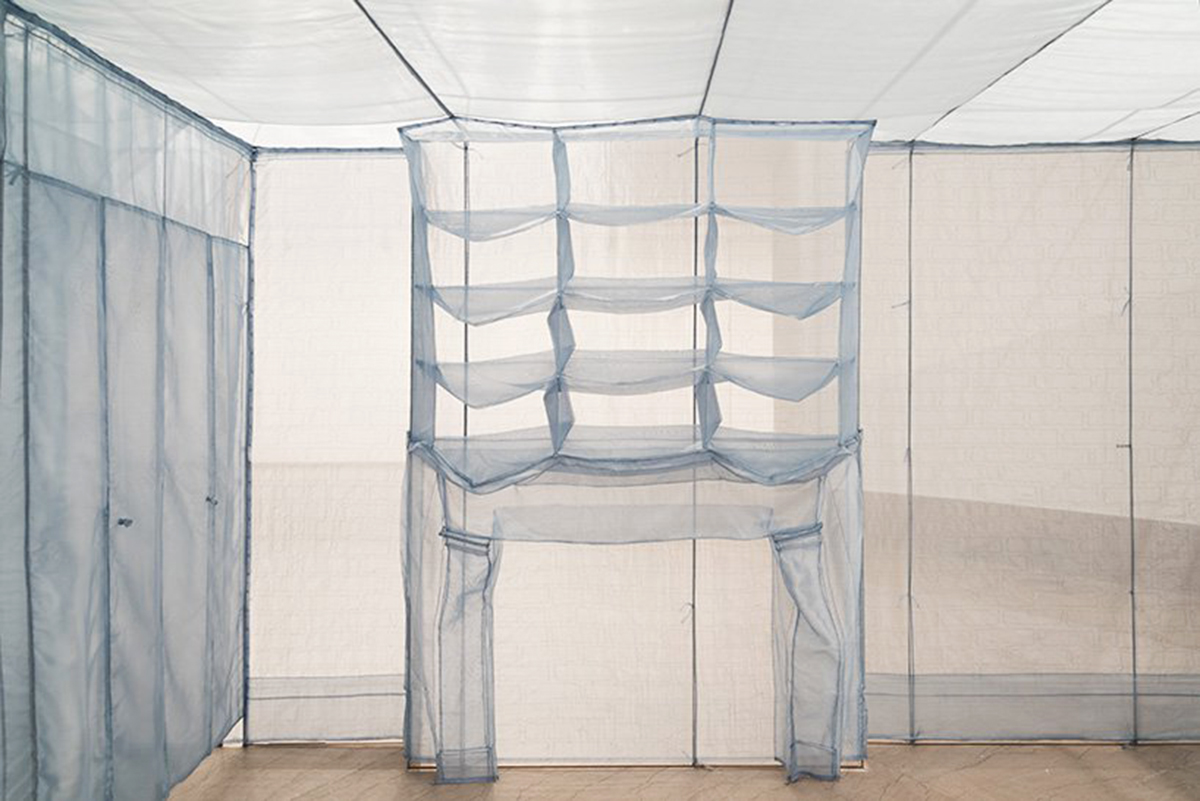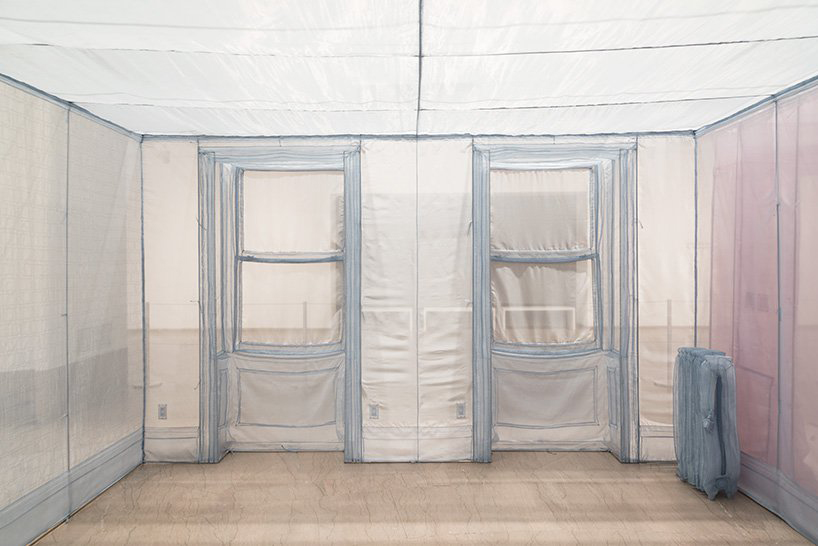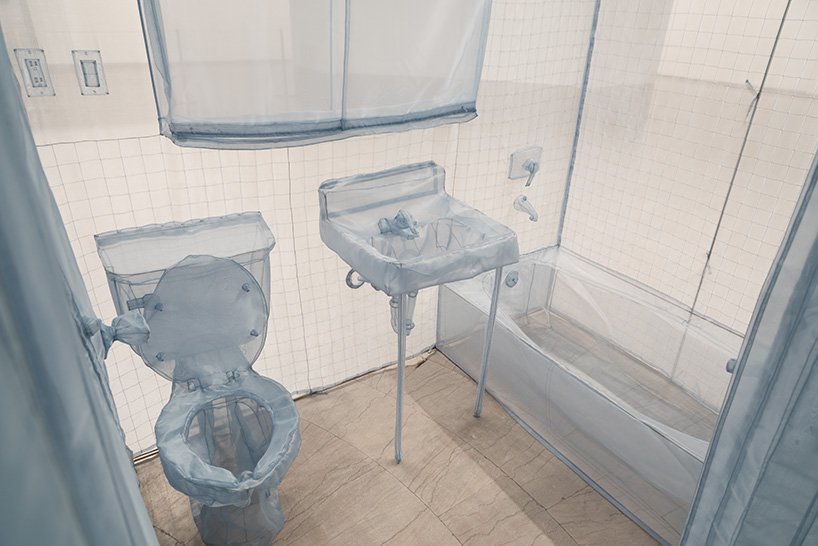 On his choice of materials, Suh explains; "In a physically way it's this light fabric thing that can recreate this ambiance of space. I did not want to sit down and cry for home. I wanted to deal with these issues of longing more actively… "
"The period rooms are these time capsules, and they seem very fixed in time; there's no fluidity," says Tsai "Perfect Home II isn't a time capsule, but it encapsulates a certain time in New York City."
One: Do Ho Suh is curated by Eugenie Tsai, John, and Barbara Vogelstein Senior Curator, Contemporary Art, Brooklyn Museum. Visitors are invited to walk through the installation on the weekends during regular public hours, and the Perfect home II will be waiting for the visitors through May 5, 2019.
All images © Lehmann Maupin Gallery
> via Brooklyn Museum