MVRDV designs dome-shaped "Sun Rock" as a built manifesto for Taipower's carbon-free future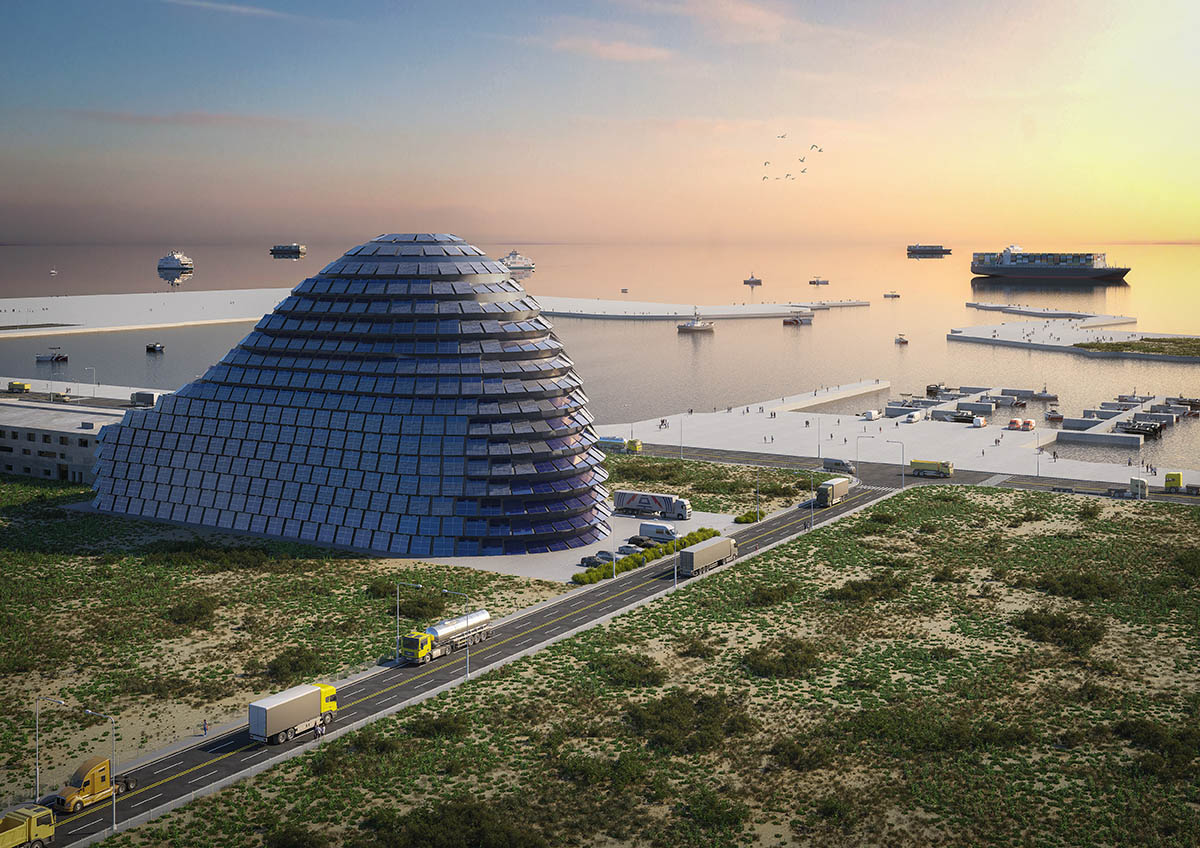 MVRDV has revealed design for its new operations facility building in Taiwan, the building is made of a dome-shaped and solar-clad structure to focus on generating solar energy as efficiently as possible.
Named Sun Rock, the 12,900-square-metre building will serve as an operations facility containing offices, a maintenance workshop, storage spaces, and a public gallery for Taiwan's government-owned power company Taipower.
Starting from its shape to façade, the building is aimed to be "a built manifesto for Taipower's carbon-free future". The project is anticipated to contribute to Taiwan's planned transition to green energy with the features of the Sun Rock building.
The building will be able to generate almost 1 million kilowatt-hours of clean energy per year with the area of supporting at least 4,000 square metres of PV panels on its surface, according to MVRDV.
This amount of energy "equivalent to burning 85 tonnes of crude oil – and making the building completely self-sufficient," it says.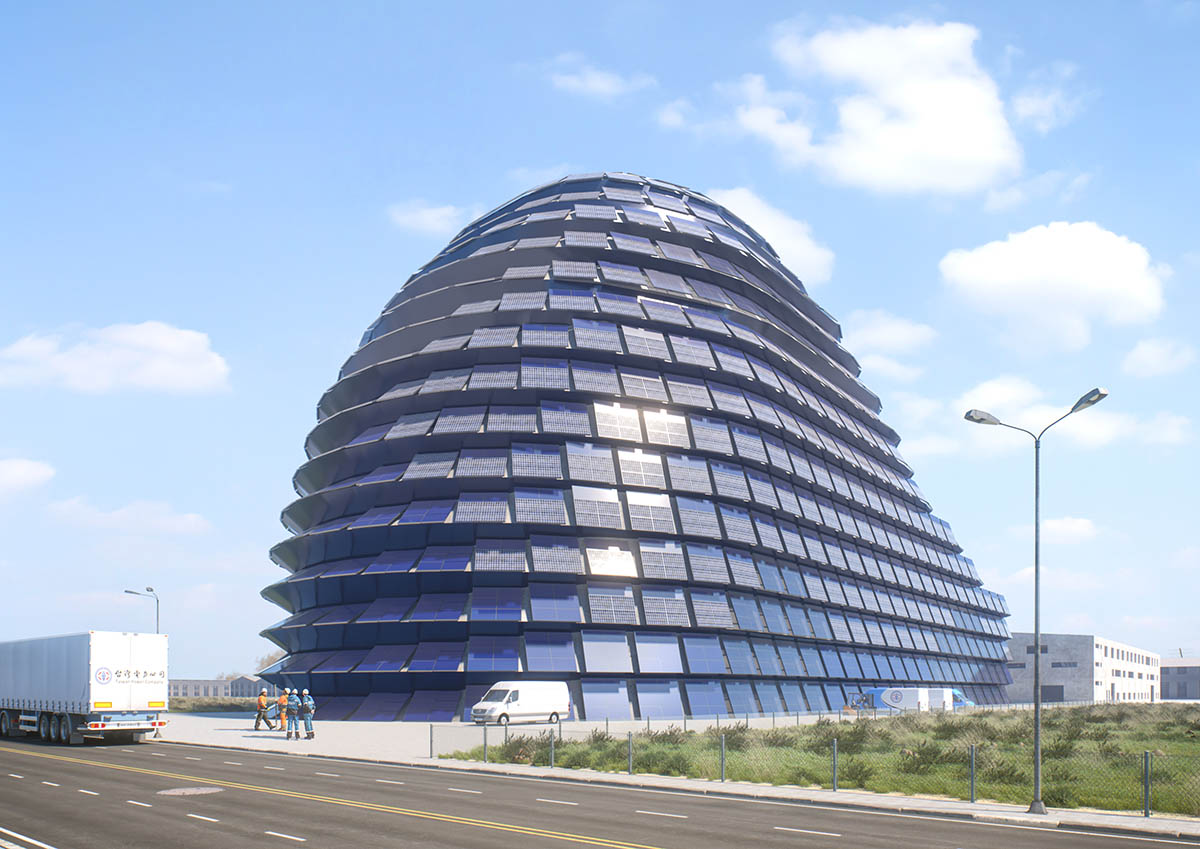 Located at the Changhua Coastal Industrial Park, near to Taichung, the building mainly functions as a storage and maintenance space for sustainable energy equipment.
Since the site for Taipower's new facility receives a significant amount of solar exposure throughout the year, MVRDV used a rounded shape for Sun Rock, aiming to maximise how much of that sunlight can be harnessed for energy.
"On the southern side, the building slopes gently downwards, creating a large surface area that directly faces the sun during the middle of the day," said MVRDV.
"At the northern end, the domed shape maximises the area of the building exposed to the sun in the mornings and evenings."
The building's façade maximises this solar potential by using a series of pleats, which support photovoltaic panels (mixed in with windows, where required) on their upper surface.
The angle of these pleats is adjusted according to all parts of the façade to maximise the energy-generating potential of the solar panels.
MVRDV stated that "further design options are under consideration that would add an even larger area of PV panels, with calculations showing the building could generate up to 1.7 million kWh annually to contribute energy to the grid."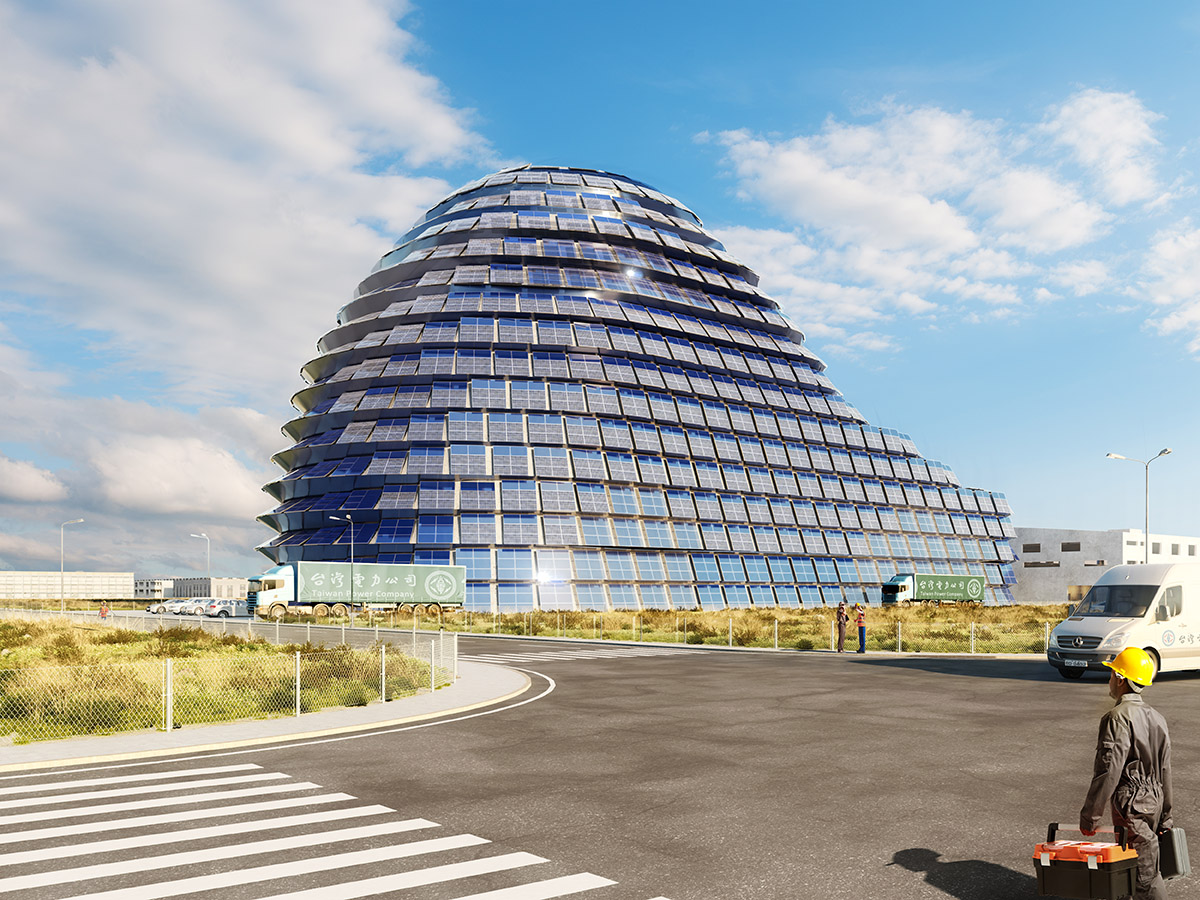 "Sun Ruck to become a tool of energy production"
The project is led by MVRDV founding partner Winy Maas, who is the name behind many significant projects of the firm. As the architect emphasizes, the project will become a tool for energy production.
Maas said that "of course, we aim to make all of our projects as sustainable as possible. Yet we see that projects can go beyond just being sustainable in themselves. This project has unique and fascinating potential."
"The user is an energy company, which has allowed us to do more than usual. We cladded the entire façade with photovoltaics, maximising the energy gains to make it not only self-sustainable, for its own usage, but also allowing the building to become a tool of energy production, exporting electricity to the rest of the grid."
"This is achieved through a maximally efficient positioning of the panels. As a result, our design is completely data-driven. It's always fun to see the results when you let analysis be the determining part of the design," Maas added.
At the heart of the building, there will be a Data Room, featuring a soaring atrium with real-time displays of data about Taipower's operations and the amount of renewable energy the company generates.
A gallery space, providing a view onto the maintenance workshop, is placed on the ground floor. This gallery space will allow the public an up-close look at the machines that make sustainable energy possible, from solar panels to massive wind turbine blades.
A further gallery for exhibitions is designed on the top floor, while at roof level, under the shelter of a dome of solar panels, is a terrace complete with trees for both visitors and Taipower employees to relax.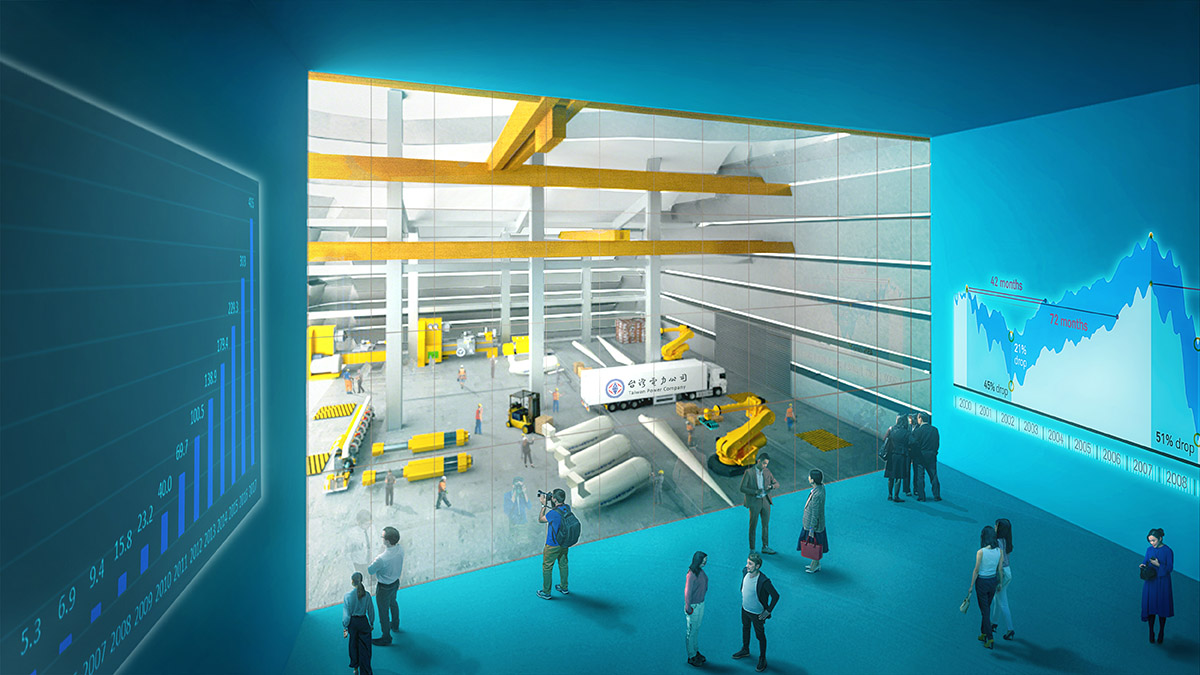 "The sustainable energy-generating features of Sun Rock make the building more than simply an operations and maintenance facility; the design cleverly combines the building's utilitarian spaces with a series of gallery spaces," MVRDV added.
"The building is thus also an important communication tool for Taipower to publicly show their ambitions for a greener future."
The building is expected to be completed in 2024.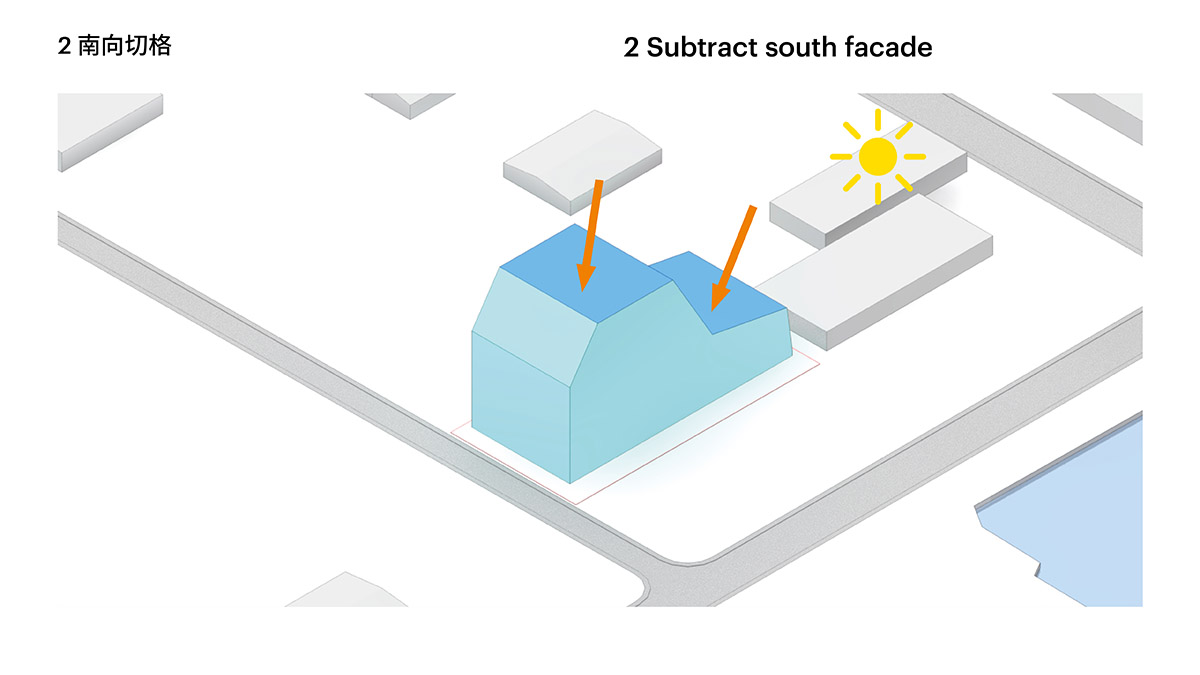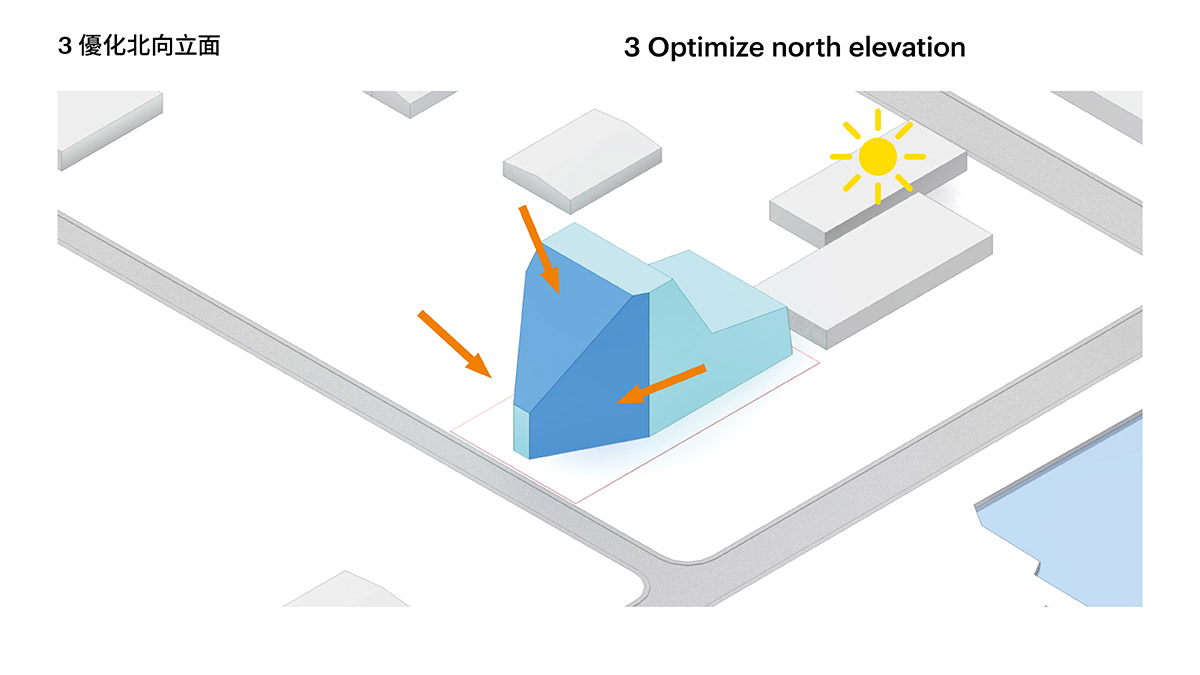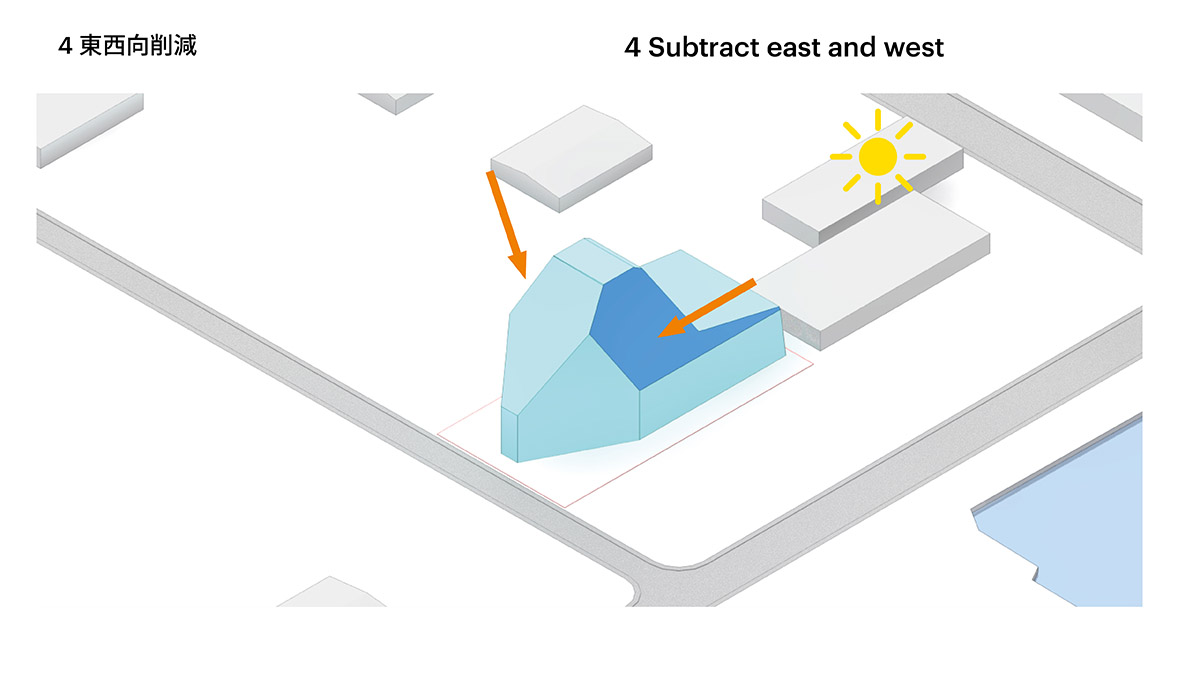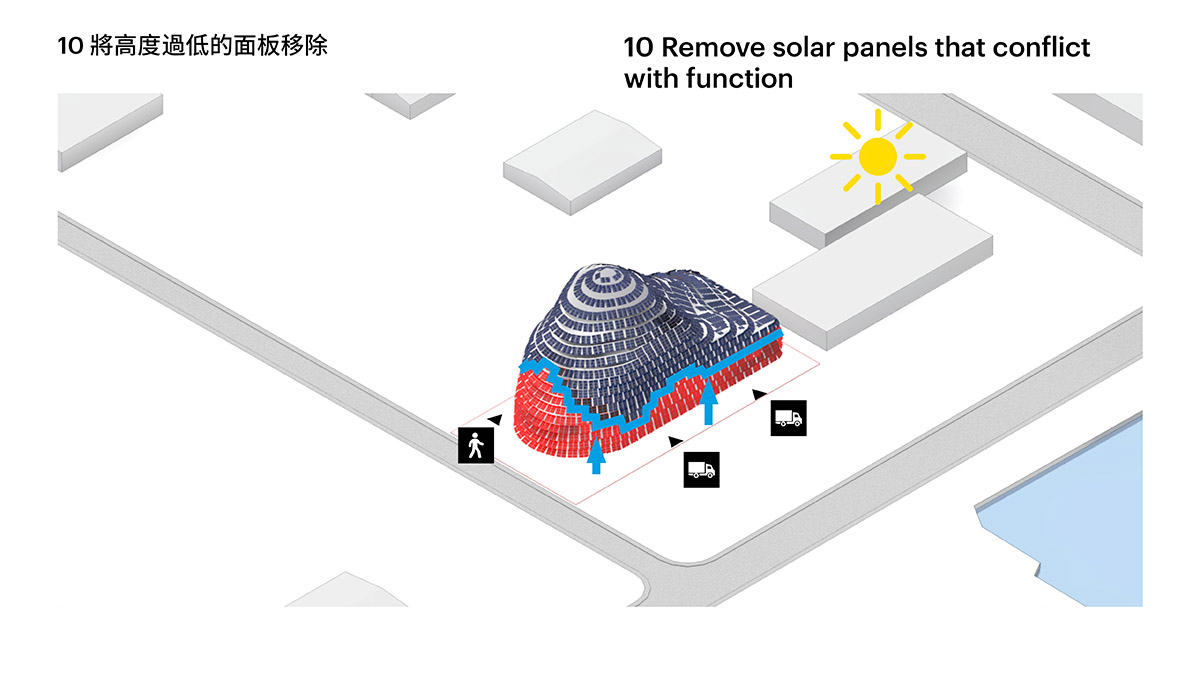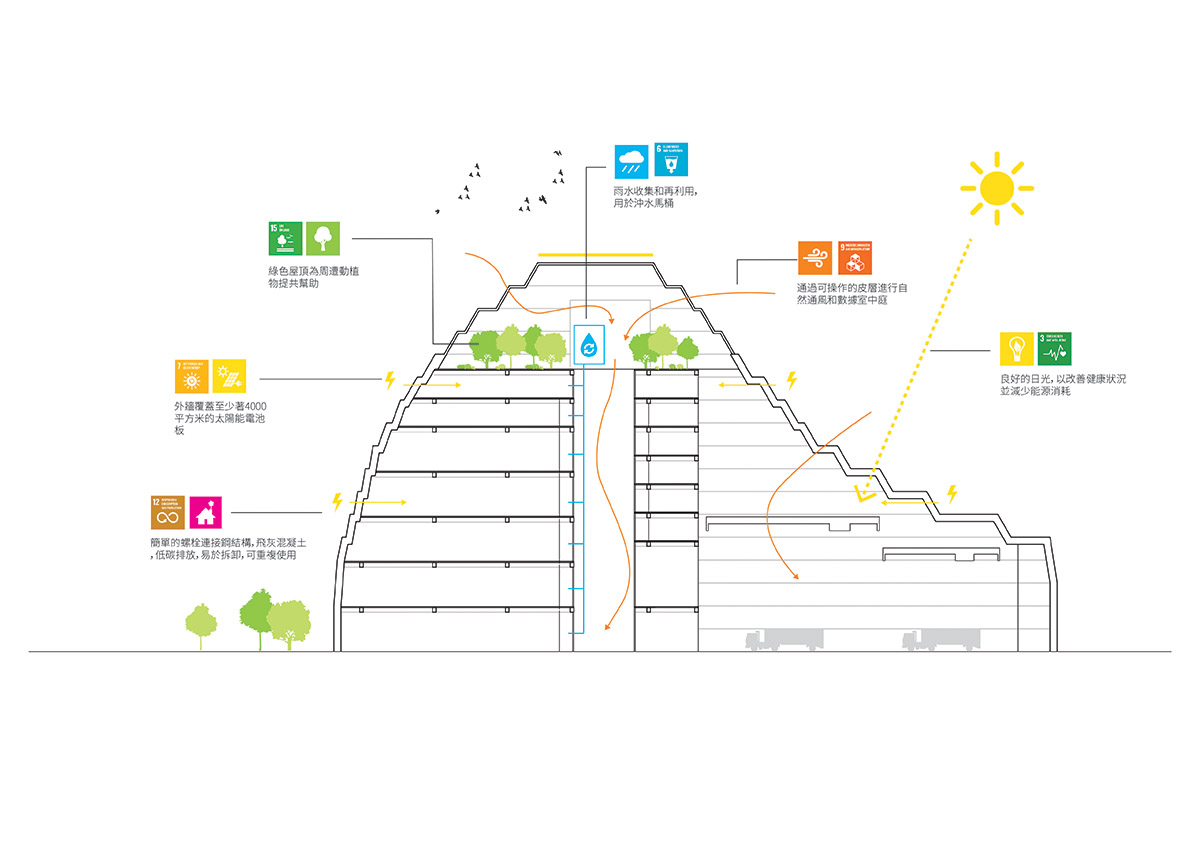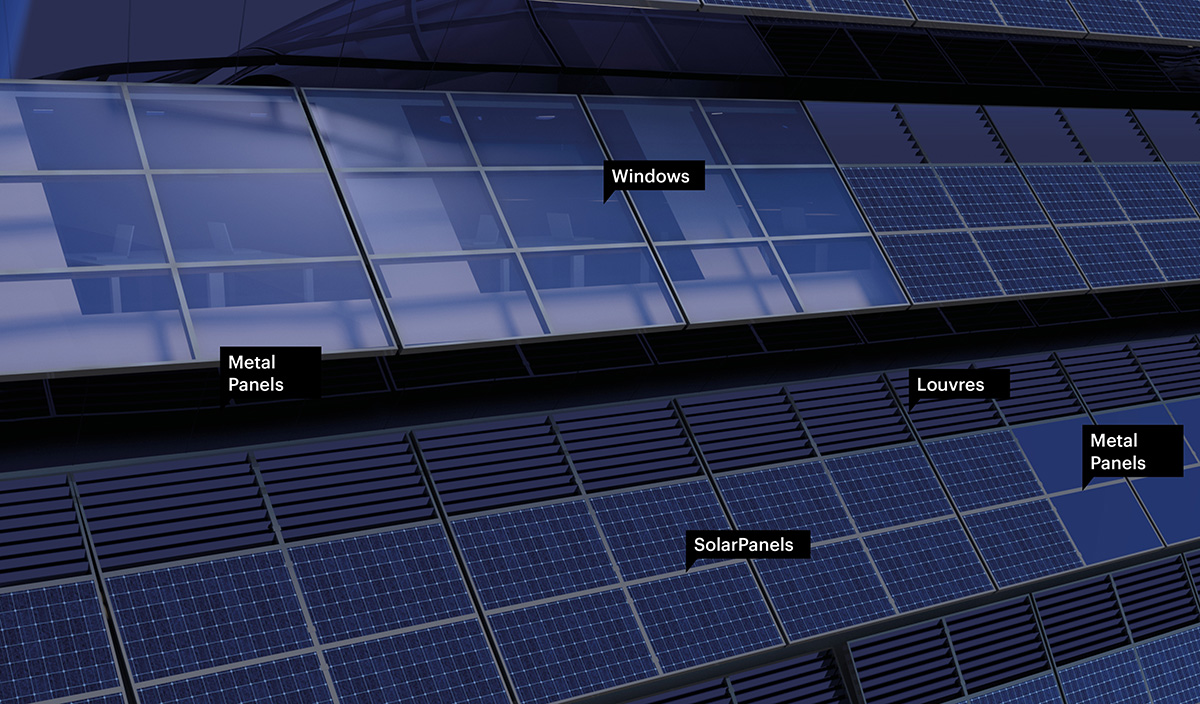 Project facts
Project name: Sun Rock
Architects: MVRDV
Location: Changhua County, Taiwan
Year: 2021-2024
Client: Taipower Company
Size and programme: 12,900m2 - maintenance workshop, warehouse, Office
Architect: MVRDV
Founding Partner in charge: Winy Maas
Partner: Wenchian Shi
Design Team: Hui-Hsin Liao, Daniel Diez, Mirco Facchinelli, Carolina Martin Peñuela, Chi-Yi Liao, Tseng-Hsuan Wei
MVRDV NEXT: Yayun Liu
Visualisations: Antonio Coco, Pavlos Ventouris, Jaroslaw Jeda, Emanuele Fortunati
Copyright: MVRDV Winy Maas, Jacob van Rijs, Nathalie de Vries
Partners
Co-architect: Y.C. Hsu Architect & Associates
Contractor: Reiju Construction Co., Ltd.
Structural engineer: Chih-Hung Kao Structural Engineer & Associates
MEP: Chia Feng Mechanical & Electrical Corp.
All images © MVRDV
All drawings © MVRDV
> via MVRDV