raumlaborberlin Built a Floating University to Explore Future Possibilities of Experimental Education
Berlin-based architecture studio raumlaborberlin has designed a floating university to explore future possibilities of experimental education. In this fragmented school, the Floating University semester has started on April 9 and will continue until September 15, 2018 with some certain periods: Spring May 4 – 20, 2018, Summer June 29 – July 15, 2018 and Fall August 31 – September 15, 2018.
The floating structure was developed as a visionary inner city offshore laboratory for collective, experimental learning. The university, with numerous partners, will experiment with knowledge transfers and the formation of transdisciplinary networks to challenge routines and habits of urban practices.
Built by volunteer students and their teachers from Berlin, the school was built at a site in an almost forgotten place in the center of Berlin, an old, concrete rainwater basin right next to the Tempelhof airfield.
"A third landscape on the verge of disapearance. Here we will build a generic structure, a drilling platform for a scarce urban resource: sensitivity for decision-making," said the team.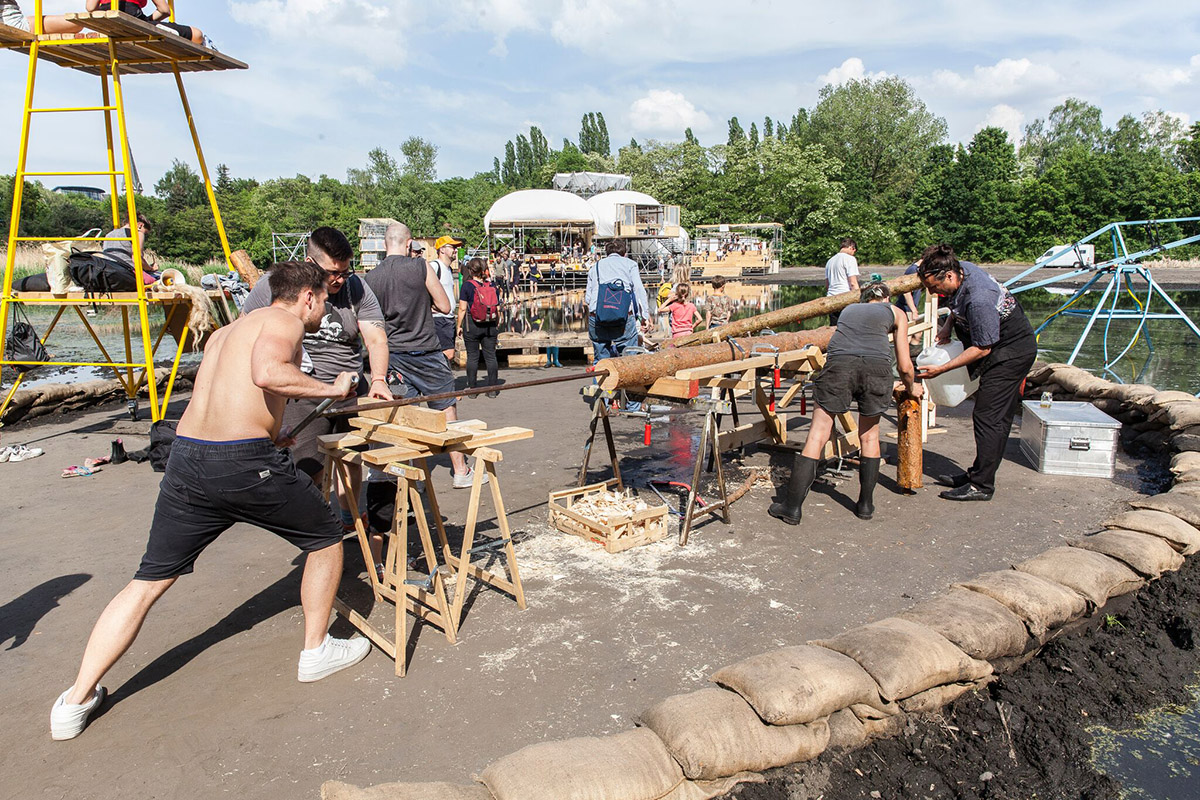 Providing multiple gathering spaces in different levels, the auditoriums are placed on the ground floor, while all classrooms are designed on the upper floors with pod-like structures. The structure includes learning spaces, workshops, an auditorium, a laboratory tower for experimental water filtration systems, a kitchen, a bar and of course the toilettes.
Students and scientists from more than twenty international universities come together with artists from all over the world, local experts, architects, musicians, and dancers to experience new formats on education.
"A place where transdisciplinary research teams and various positions come together to grapple the complex questions of urban practices: How can cities cope with risks, strains and chances of global warming, the shortage of resources, superdiversity and hyper-accelerated development- nowadays? Which tools do we need to live and work well and in a resource-efficient manner in the future?," said raumlaborberlin.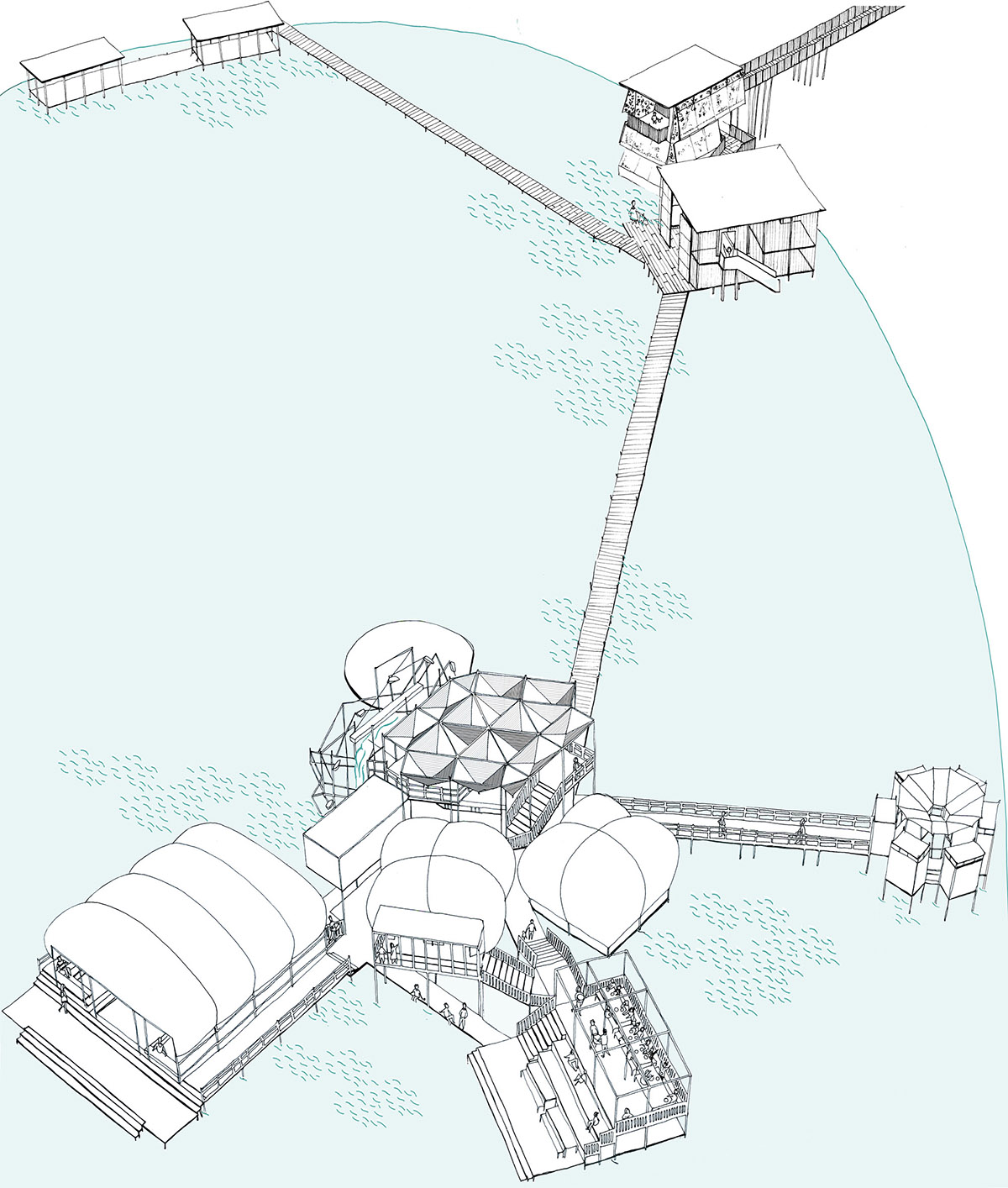 Plan of Floating University
Together, they will research and investigate the daily routines and practices of urban living and formulate visions and ideas for a better future city In the territory around the rainwater basin Floating University is looking for contemporary, resilient forms of urban practice with a visionary focus on an unknown future.
If you're in town or want to visit from outside, during three 'Open Weeks' in May, July and September, the Floating University invite the local and international public to explore the rainwater basin and the campus, as well as to participate in workshops, lectures, seminars, hot tub talks, concerts and performances.
Program of Floating University
See the detailed program of the Floating University here. Please also check the calendar for public events – even outside the Open Weeks here.
All images courtesy of Floating University Berlin