"Home" by Apple TV+ is a new documentary series exploring the world's most innovative dwellings
Apple TV+ has revealed a new documentary series that offers viewers a never-before-seen look inside the world's most innovative homes.
Called Home, a new docu-series discovers the groundbreaking ideas and inspiring stories behind the world's most imaginative buildings.
Each episode explores the conventional concepts which were developed based on their own contextual references and pushes the ways of rethinking how we live. The first season includes 9 episodes, including innovative dwellings from Sweden, Chicago, Bali, Hong Kong to Maine, India, Austin, Malibu, Mexico.
Each episode unveils the boundary-pushing imagination of the visionaries who dared to dream and build them. Varied in selection, the projects in the episodes focus on different aspects of design, such as the efficient use of materials, the use of local references, the design of different spatial configurations and the needs of a local dwelling in the pre-construction phase.
Watch the official trailer of the first season and read the short synopsis of each episode below:
"Home" is executive produced by Joe Poulin, Matthew Weaver, Bruce Gersh, Ian Orefice, Doug Pray, Collin Orcutt, Matt Tyrnauer, Corey Reeser and Kim Rozenfeld.
Nick Stern serves as co-executive producer, and the series hails from MediaWeaver, Four M Studios and Altimeter Films.
You can watch the first season of "Home" on Apple TV+, which is accessible on the Apple TV app on iPhone, iPad, Apple TV, iPod touch, Mac, select Samsung smart TVs, Amazon Fire TV and Roku devices as well.
Image courtesy of Apple TV
Episode 1: "Naturhus", Sweden
Creating a Mediterranean climate with nurturing space for his autistic son, a father constructs a greenhouse over his family's log cabin.
Image courtesy of Apple TV
Episode 2: "Listening House", Chicago
A local, Theaster Gates, artist revitalizes inner-city social spaces to create a new sense of home for his overlooked community.
Sharma Springs by IBUKU. Image © Rio Helmi
Episode 3: "Sharma Springs", Bali
Building entirely with sustainable bamboo, a designer produces an architectural work of art within the island's lush forests.
Image courtesy of Apple TV
Episode 4: "Domestic Transformer", China
His apartment is only 344 square feet, but this ingenious architect makes it feel limitless by creating countless configurations.
Image courtesy of Apple TV
Episode 5: "Soot House", Maine
Incorporating ancient wood-burning techniques from Japan, a sculptor crafts a simple, sustainable home for his growing family.
Image courtesy of Apple TV
Episode 6: "Wall House", India
An architect combines contemporary design with handcrafted materials in her unconventional and experimental home.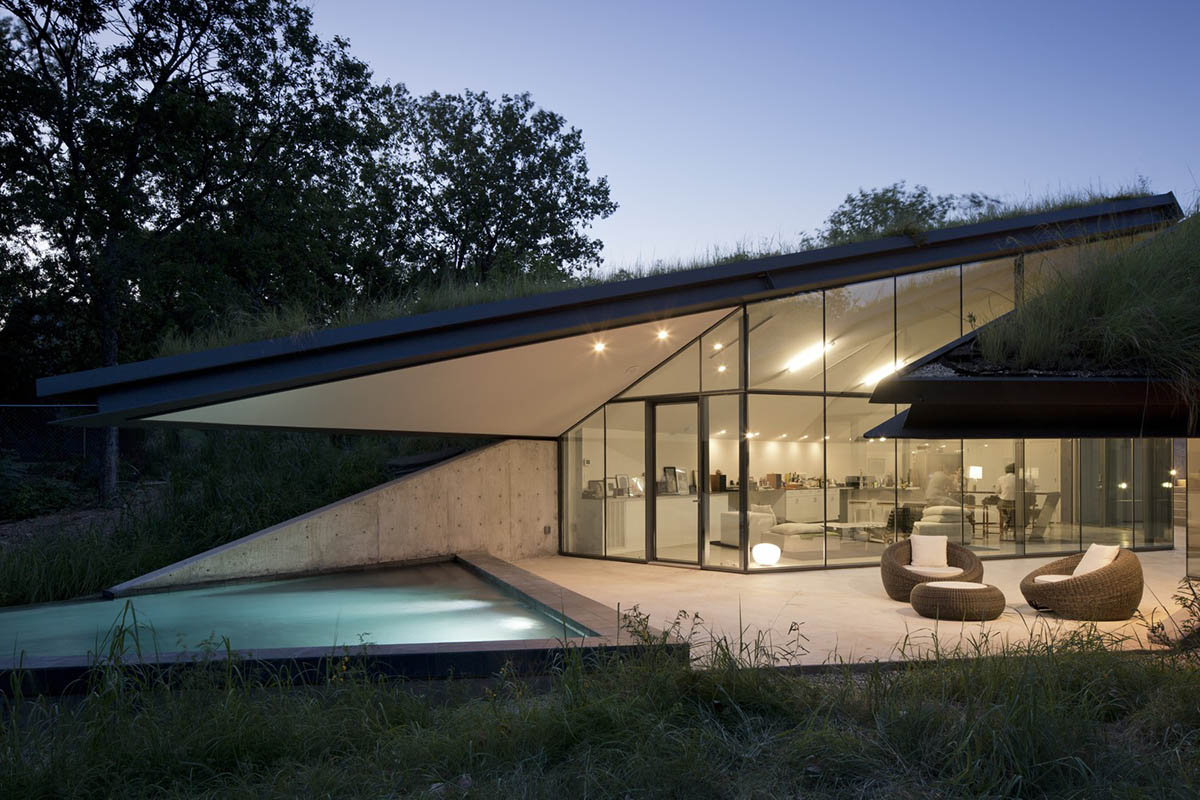 Edgeland House / Bercy Chen Studio in Austin. Image © Paul Bardagjy
Episode 7: "Edgeland House", Austin
A science-fiction author creates utopia from dystopia when he builds a modern, earth-bermed home on a former industrial wasteland.
Image courtesy of Apple TV
Episode 8: "Xanabu", Malibu
He built his career around repurposing materials. Now, this sustainable architect is giving a second life to an eclectic home.
Image © Joshua Perez
Episode 9: "The 3D Printed Home", Mexico
Season finale. Two innovative companies team up to create the world's first 3D-printed community for an impoverished Mexican town.
Top image courtesy of Apple TV+
> via Apple TV+