OMA designs new KaDeWe department store and hotel with softened geometry in Vienna
OMA has won a competition to design the new KaDeWe department store and hotel in Vienna's Museumsquartier. A design competition organized by the developer Signa and at a final jury meeting, OMA has been selected as the winner of the competition.
The project, led by OMA Partners Ellen van Loon and Ippolito Pestellini Laparelli, proposes a softened geometry that complements the historic city fabric with its powder-colored palette. The main program of the building will include retail, hotel, rooftop gardens and public spaces.
The main program components are split in two volumes, retail up front and hotel in the rear, between which OMA created a green passage that invites people up to a series of public roof-gardens.
The gardens range in quality and character – from tree groves to sun decks – generating unprecedented views from all sides of the building onto the city.
The KaDeWe complex is connected to the pedestrian network of the area and provides new types of public spaces in the historical center. The façade is inspired by the gentle and sophisticated geometries of the architecture of the Vienna Secession.
It is based on a regular system of different sizes of cylindrical glass modules – convex bay windows for the hotel and concave panels for the department store. Both iconic and subtle, it appears as a three-dimensional white veil, unfolding rhythmically along the entire building.
The Link will be permeable and open: an ideal destination for the contemporary flaneur, it will offer both public and intimate spaces, completing urban loops in the neighbourhood while establishing an osmotic relationship with the city and its inhabitants.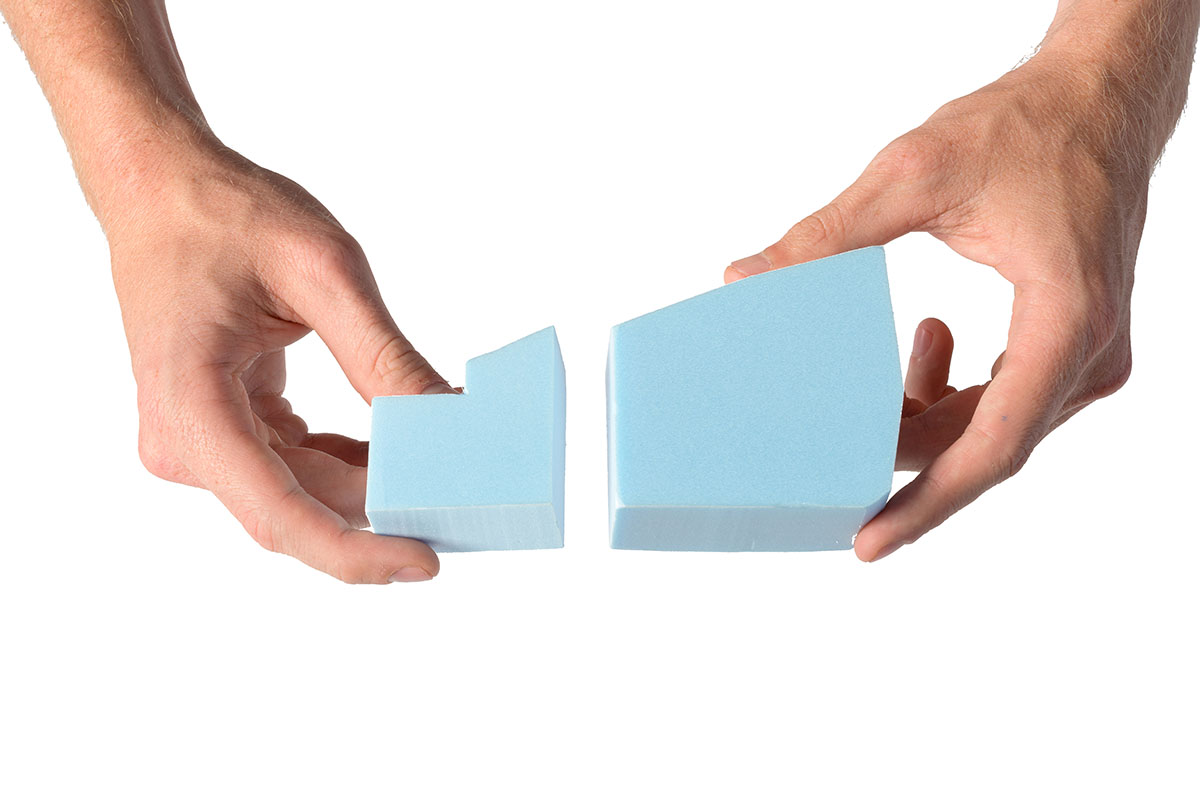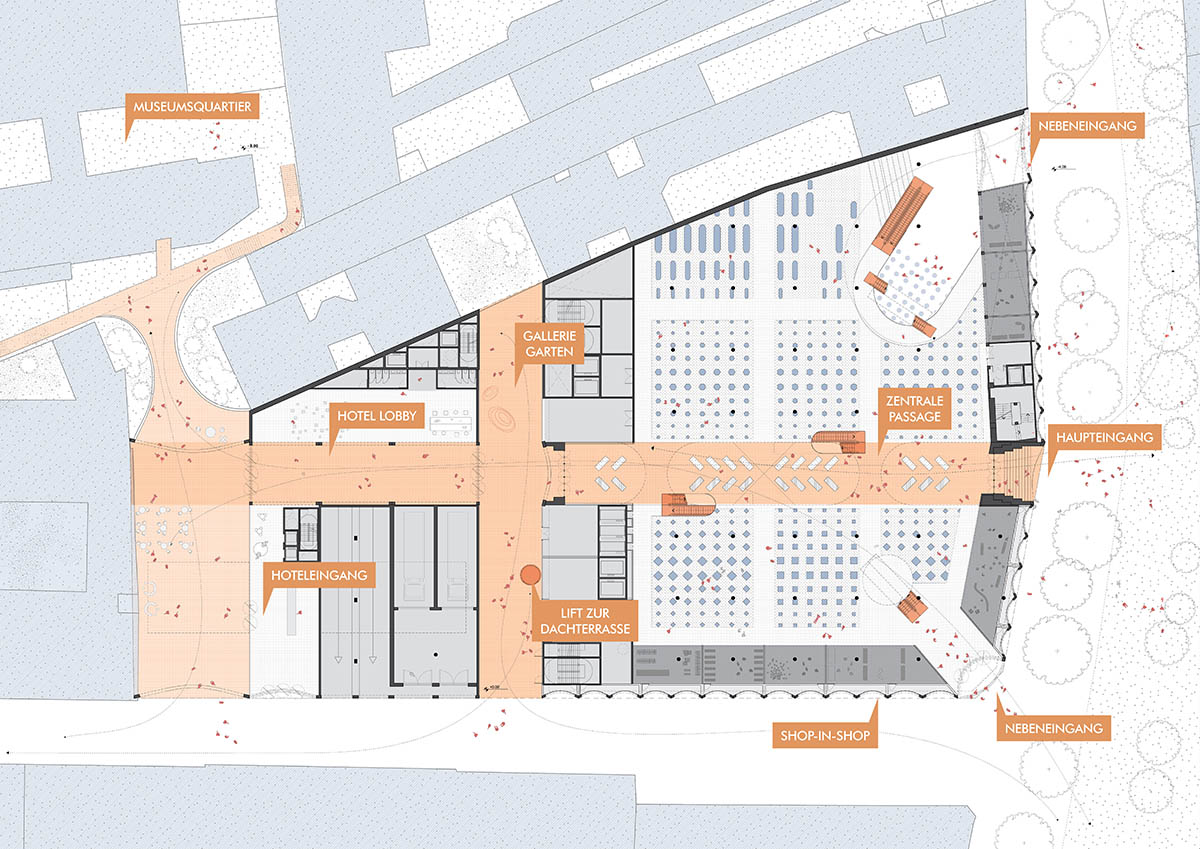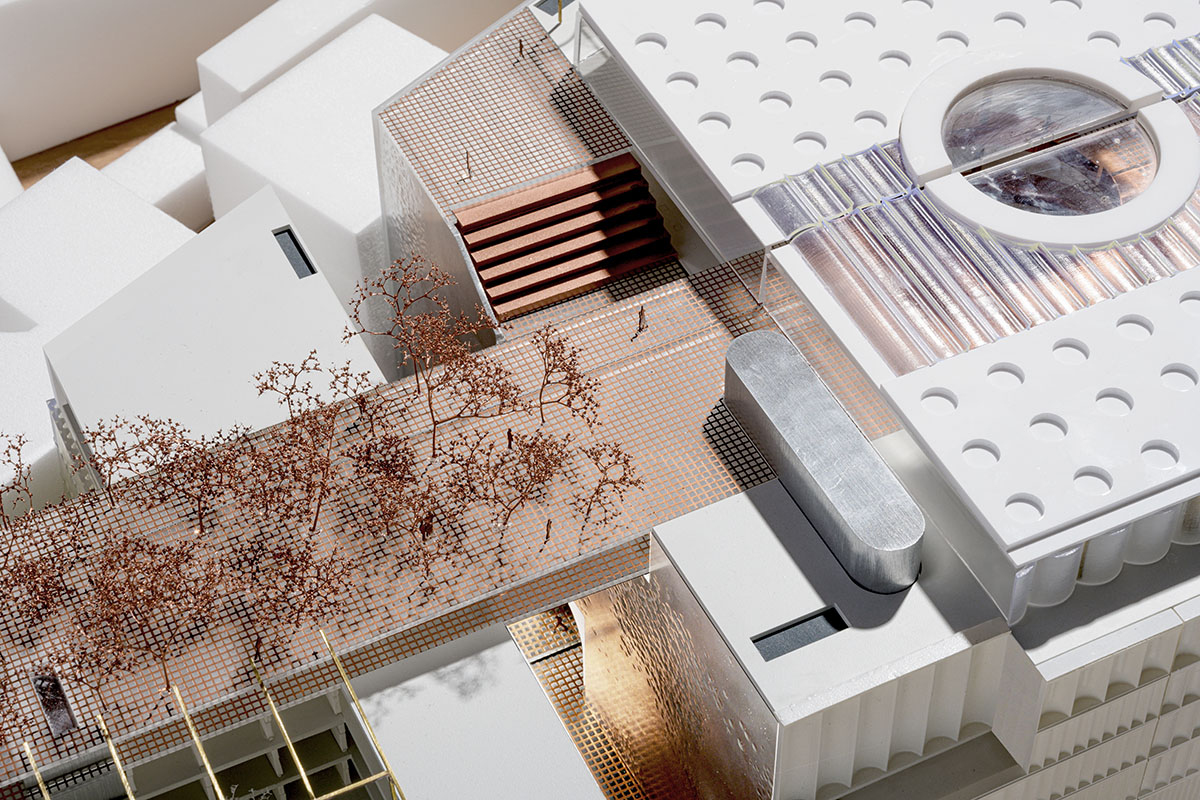 The project is led by Ippolito Pestellini Laparelli, Ellen van Loon and Laurence Bolhaar. Landscape design will be developed in collaboration with Vogt Landscape Architects, sustainability by IPJ Ingenieursbüro P. Jung and structural engineering and MEP by Vasko + Partner.
Upon completion the building will be OMA's first project in Vienna. OMA is currently also leading the renovation of KaDeWe Berlin.
Project facts
Project: KaDeWe Vienna – The Link
Client: Signa Development
Program: Retail, hotel, rooftop gardens, public spaces Partners-in-charge: Ellen van Loon and Ippolito Pestellini Laparelli
Project Architect: Laurence Bolhaar
Team: Anita Ernodi, Alexei Haddad, Mattia Inselvini, Natalie Konopelski, Antonia Rubic, Massimo Tenan, Michele Zambetti
Collaborators
Landscape Architect: Vogt Landschaftsarchitekten
Sustainability: IPJ Ingenieursbüro P. Jung
Structural engineering and MEP: Vasko + Partner
All images © OMA
> via OMA