Joris Verhoeven Architectuur completes Crane Residence featuring wooden panels in the Netherlands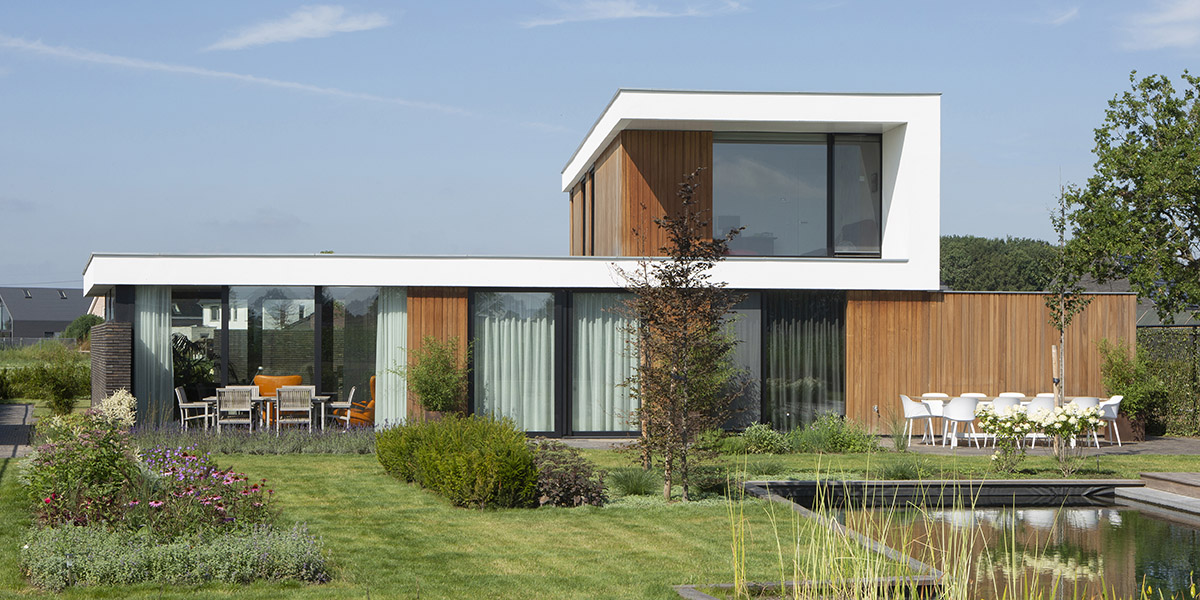 Tilburg-based architecture firm Joris Verhoeven Architectuur has completed a private residence in a rural expansion area near Tilburg, in the Netherlands.
Called Crane residence, the house is wrapped by wooden panels from place to place. The residence is situated in a quiet place surrounded by open meadows and fields. A few years ago, a covered terrace was designed for the previous home of these clients. This west-facing terrace is made of stucco with an interior of wood and was their favorite place of the house.
They expressed the wish that this terrace should be the inspiration for the design of their new house. This eventually resulted in this dwelling with a pleated stucco framework filled with wood.
The orientation of the lot was the ley principle in the design. Since the front of the house is the west side, this would mean that the desired terrace would look out onto the street. By placing back the terrace in relation to the front facade and introducing two brick walls, a semi-open patio has been created. This intervention guarantees privacy on the terrace.
With its robust appearance, the bricks walls form a great contrast with the sleek stucco work and with the horizontal lines it counterbalances the static verticality of the wood. The dark traditionally hand-moulded bricks sometimes contain shades of light brown that match the color of the wood.
The sculptural lining of the stucco is reinforced by the modest detailing. The nuances with the natural materials masonry and wood ensure contact with the earth and balances the asymmetrical design into a modest dwelling.
The program of the home is designed to be lifetime-resistant. The ground floor contains the entire living program required for a two-person household. Upstairs there are three more bed- and guestrooms and an extra bathroom.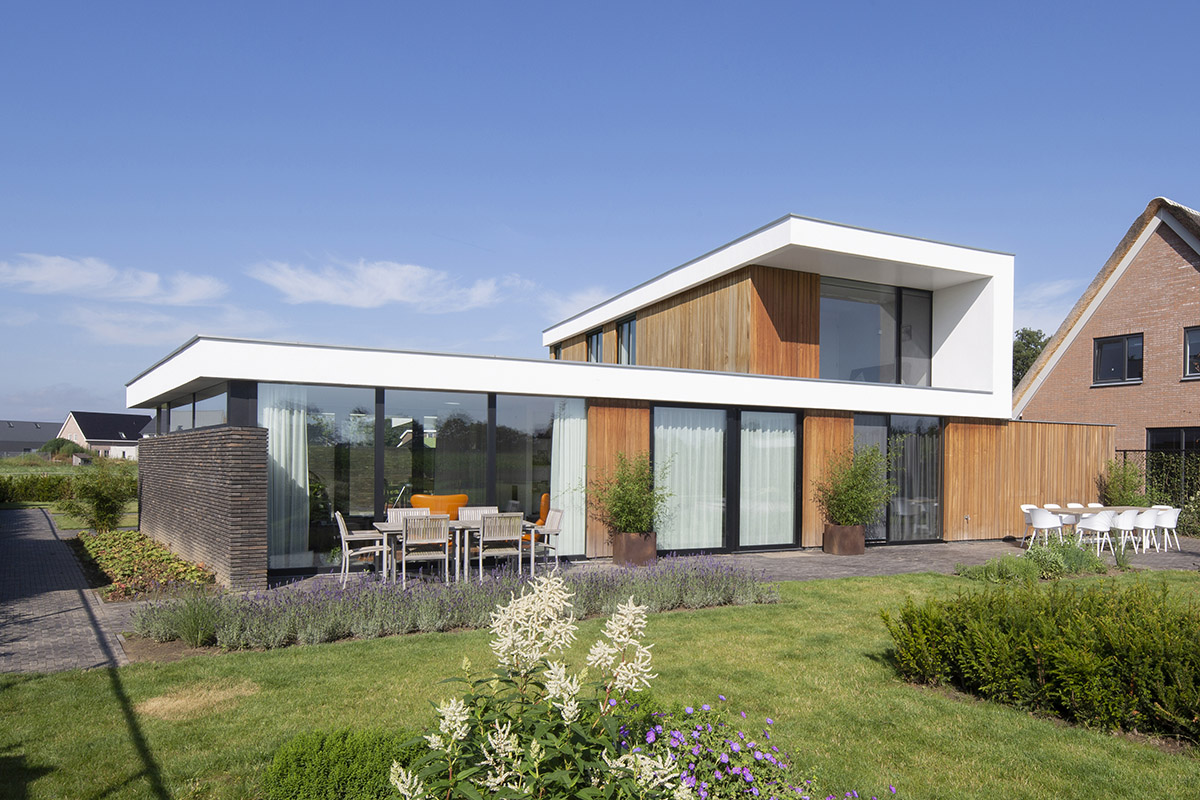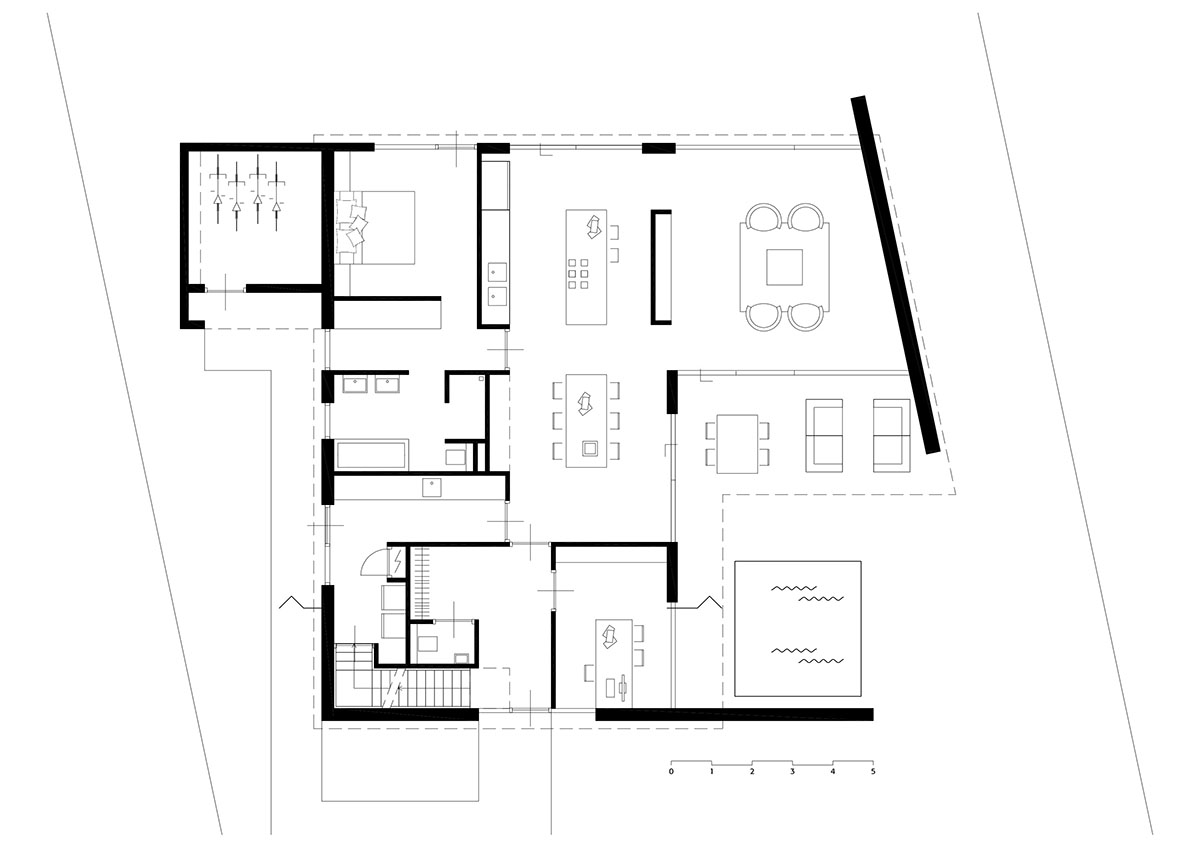 Ground floor plan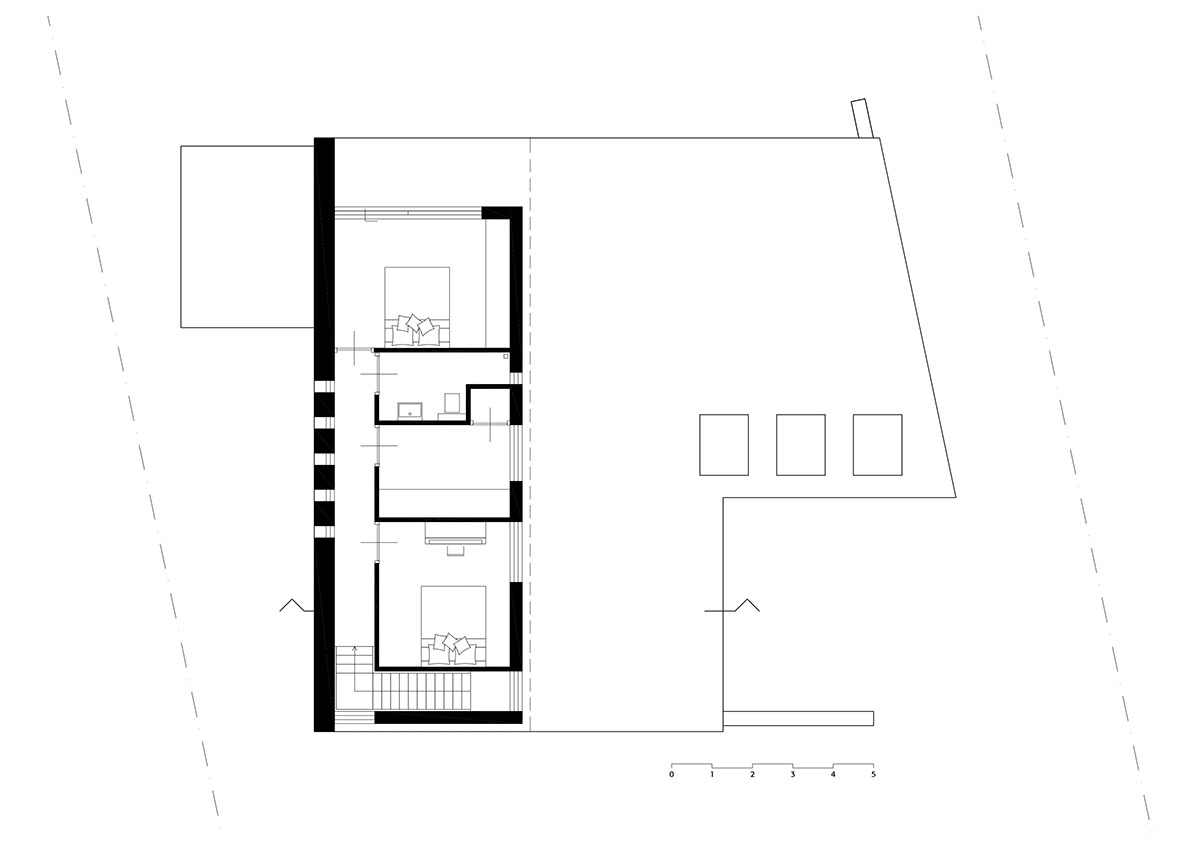 1st floor plan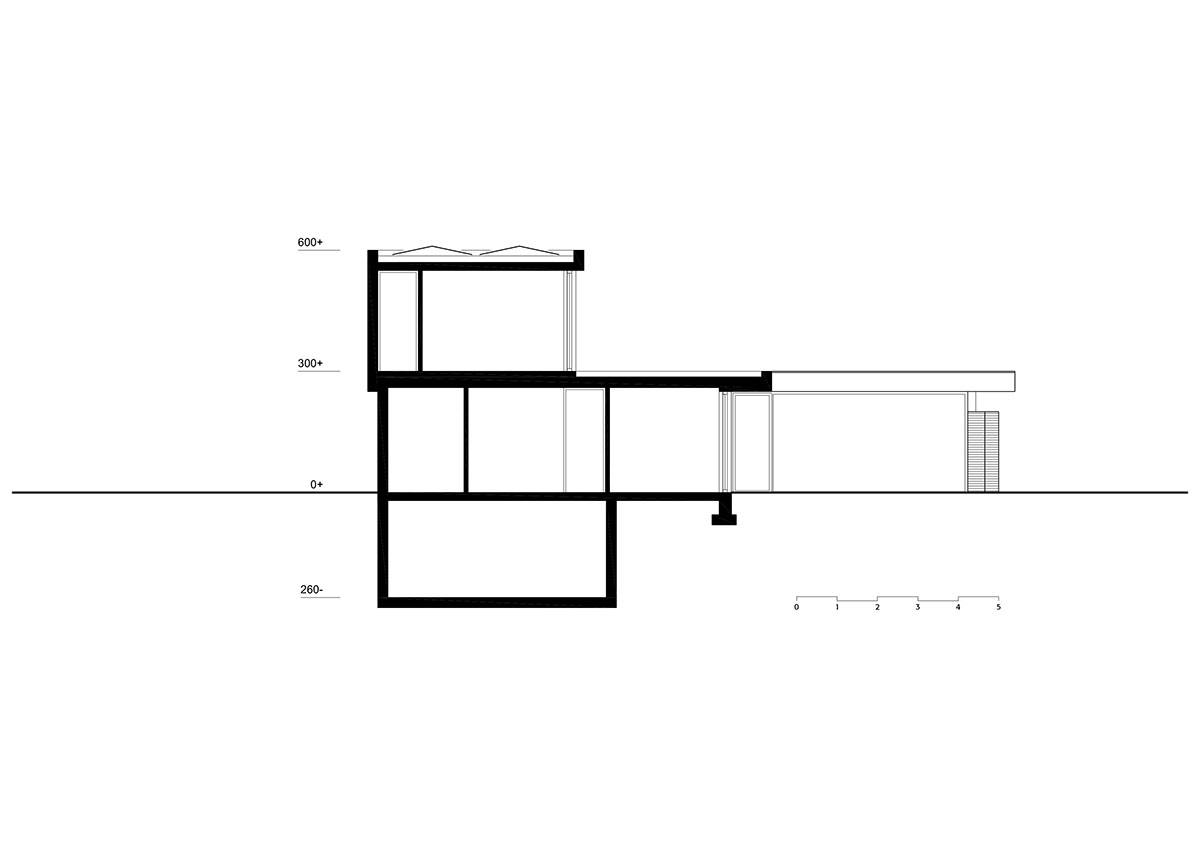 Section
Front elevation
Rear elevation
Left elevation
Right elevation
Project facts
Architect: Joris Verhoeven Architectuur
Contractor: Heggebouw
Bricks: van de Moortel
Date: 2018
All images © John van Groenedaal