ZHA and Architects 61 to design New Science Centre in Singapore
Zaha Hadid Architects and Singapore-based multidisciplinary studio Architects 61 have begun design development workshops to design a new Science Centre in Singapore.
Science Centre Singapore opened in 1977 and now welcomes more than a million visitors every year. Supporting educational institutions in building one of the world's most science-literate nations, the centre makes science accessible and engaging with immersive exhibitions demonstrating the principles and powers of science in everyday life.
To inspire future generations in the rapidly advancing world of science and technology, in May this year Mr Ong Ye Kung, Singapore's Minister for Education announced the Science Centre Board has awarded the multidisciplinary consultancy tender for the design of the new Science Centre to the team led by Architects 61 in collaboration with Zaha Hadid Architects.
"The New Science Centre promises to bring even more excitement… As we wind down the focus on examinations in schools, we are ramping up inquiry-based and applied learning. The New Science Centre will be the biggest applied learning classroom for all our students, and we have worked this into the conceptual design of the new centre," explained Mr Ong.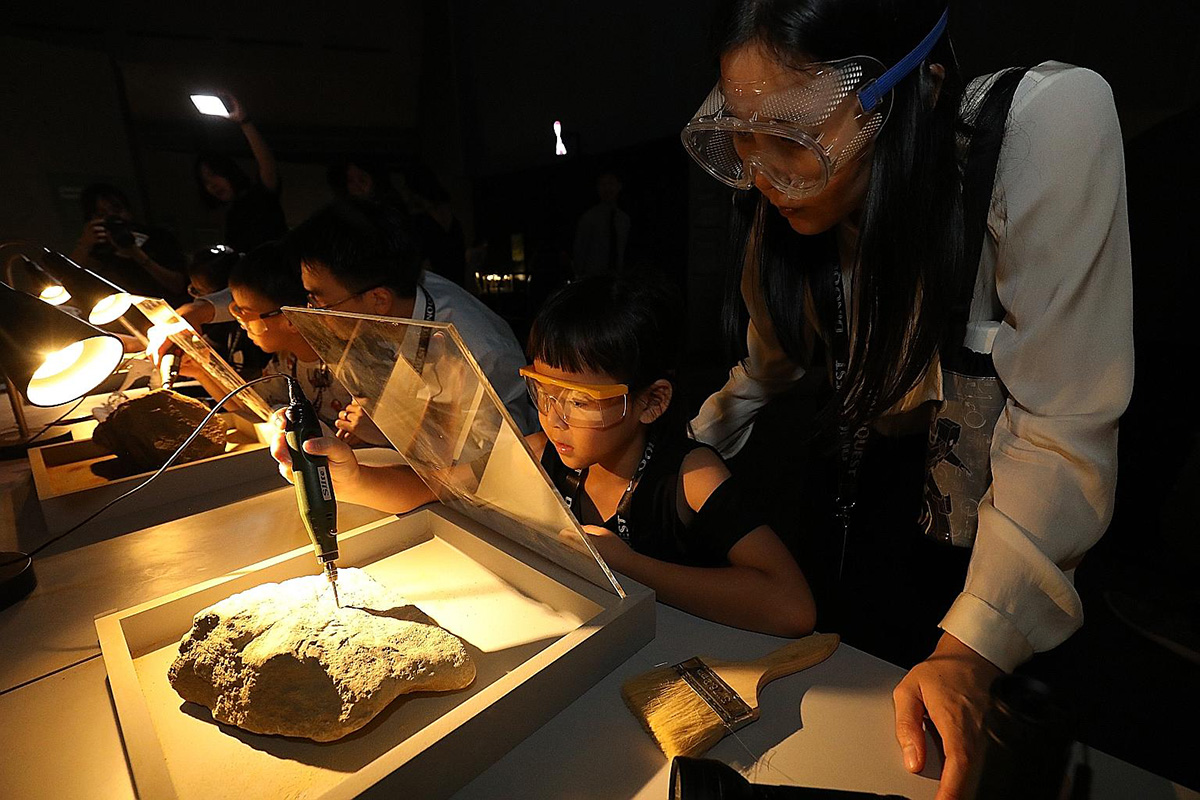 The new Science Centre will be located next to the Chinese Garden station of Singapore's MRT metro system, the New Science Centre is envisaged as a ground-breaking institution in the Lakeside precinct of the Jurong Lake District.
Continuing the centre's mission to bring science to life, the New Science Centre will weave creative storytelling and innovative technologies to create enriching and immersive learning experiences, as well as explore new and unique ways to inspire and enlighten visitors in Science, Technology, Engineering and Mathematics (STEM).
The project is planned for completion around 2025, the New Science Centre will have improved educational facilities such as specialised laboratories to complement learning in schools. With its setting in a garden by the lake, there will also be opportunities to offer outdoor programmes and activities.
New Science Centre will feature creative storytelling and innovative technologies to enrich learning experiences
The Science Centre Board adopted an open 2-stage Quality-Fee Method (QFM), in accordance with the Government tendering procedures in this consultancy tender. A notice for Expression of Interest (EOI) exercise was published on 20 September 2018. On the closing date of 11 October 2018, 24 consultant multi-disciplinary teams (MDTs) had responded.
In accordance with the QFM Framework, a pre-qualification exercise was conducted to shortlist five MDTs based on criteria such as the firm's track record, productivity and project approach write-up. The five shortlisted MDTs were then invited to submit concept designs and fee proposals at the second stage of the open 2-stage QFM. On the tender closing, all of them had submitted proposals with overall development concepts that responded appropriately to the site context.
After a rigorous evaluation process, the Tender Evaluation Committee assessed that Architects 61 in collaboration with Zaha Hadid Architects submitted the best proposal which reflected the boldness of scientific endeavour and future-focused STEM aspirations that the Science Centre has always strived towards.
The design will respect to the existing lush natural landscape and Jurong Lake
Capitalising on the waterfront location and garden setting, the design preserves visual and physical porosity to the surrounding lush natural landscape and Jurong Lake. The unique and distinctive proposal creates a strong sense of arrival for visitors from the Chinese Garden MRT station. It is also planned to be integrated with Jurong Lake Gardens and the future neighbouring tourism development, bolstering Jurong Lake District's array of unique attractions for both Singaporeans and tourists.
Under the agreement, Architects 61 will act as the Principal Consultant and lead the consultant team to render multi-disciplinary consultancy services.
Over the next few years, stakeholders such as schools, community and industry partners will also be engaged on their views for potential exhibitions and programmes. This includes exploring partnerships with home-grown and international companies to develop exhibitions that showcase STEM applications in different fields both locally and globally, and provide more mentorship and research opportunities.
All images © Science Centre Singapore
> via ZHA