Studio Precht designs modular tree house inspired by cartoon characters
Studio Precht has designed a a playful tree house for Baumbau, a startup company producing tiny homes in different places of the world.
Precht's tubular-formed tree house, called Bert, is inspired by cartoon characters of Sesame Street or Minions. A drawing of a child in his first imagination gives references to Precht to start his design by emphasizing playfulness, art, and joy.
"We are fully aware that architecture is this serious and profound craft with a long culture and tradition. You see that when we architects find reference for our projects in art, philosophy, literature or nature," said Precht co-founder Chris Precht.
"For this project, we also looked at art to find reference. But not at Michelangelo or Dali. Rather we looked at cartoon characters of Sesame Street or Minions."
Bert is designed by Chris Precht and his wife Fei Tang Precht to experience the forest through the eyes of children. Bert is the first collaboration of Precht with Baumbau and the company will create a series of tiny homes to be built in off-grid places, providing a breathtaking atmosphere between tiny structures and nature.
"We took a playful look at this project and wanted to create a rather unique character than a conventional building. A quirky looking character that becomes part of the wildlife of a forest. I think this quirkiness can create feelings and emotions," said Chris Precht.
"And maybe these are attributes in architecture that are missing these days." Bert aims to avoid ubiquitous building types that have become "a copy of a copy of a copy."
Precht produced a modular system to comply with the client's brief. The program of Bert tree house includes bedrooms, kitchen, living room, library and bathroom, in which they can be adapted in different arrangement in time, as well as by adapting to the cost, size and budget requested by the client.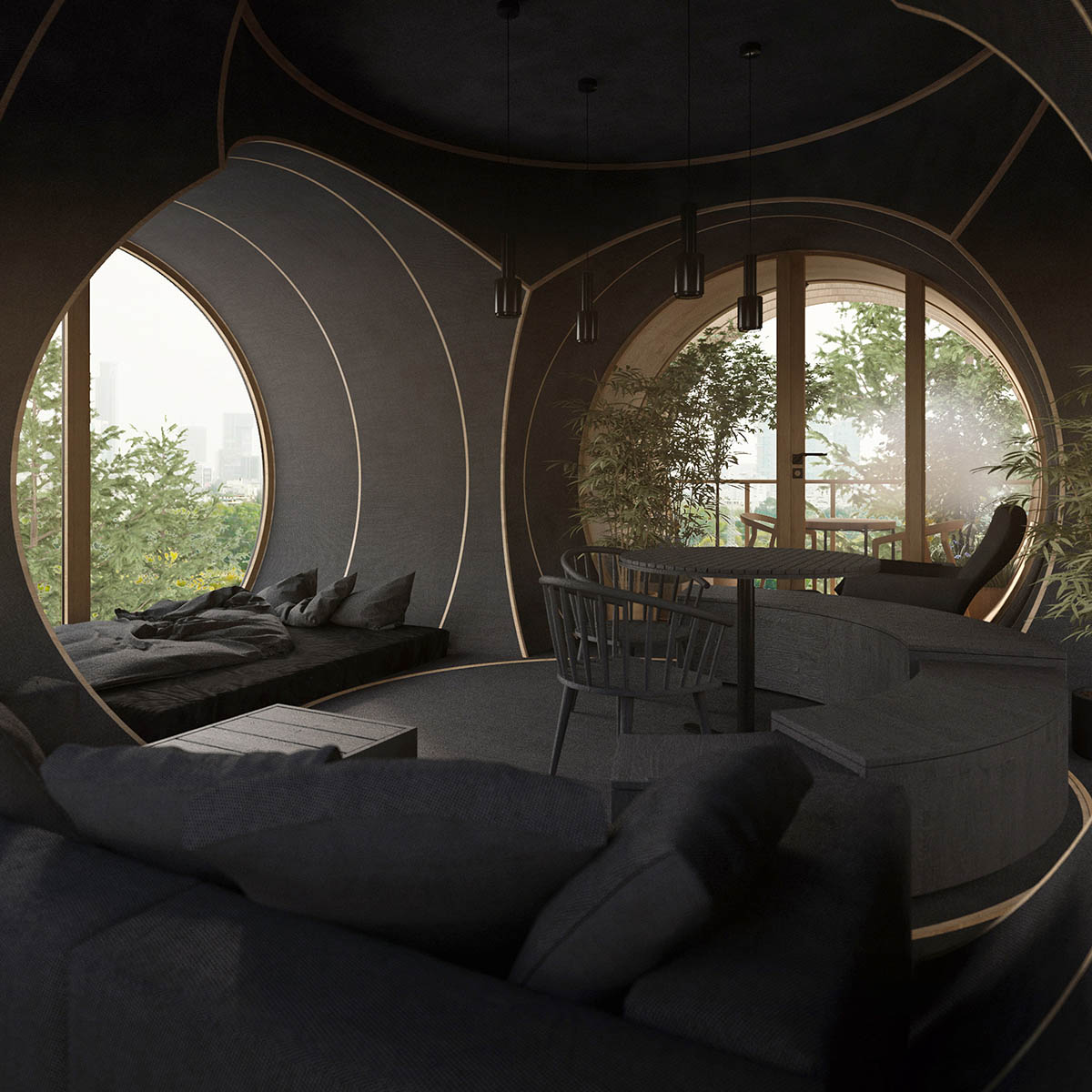 Bert is designed on a minimum footprint, that's why the structure is shaped by a tubular form. Its functions are placed on its protruding volumes, acting like branches going out from a tree.
The interiors of Bert are designed with a dark, cozy and cave-like atmosphere that overlook towards the forest via large openings. Using leaf-like shingles, Precht aims to adapt the structure to natural environment that is degraded with various shades of brown.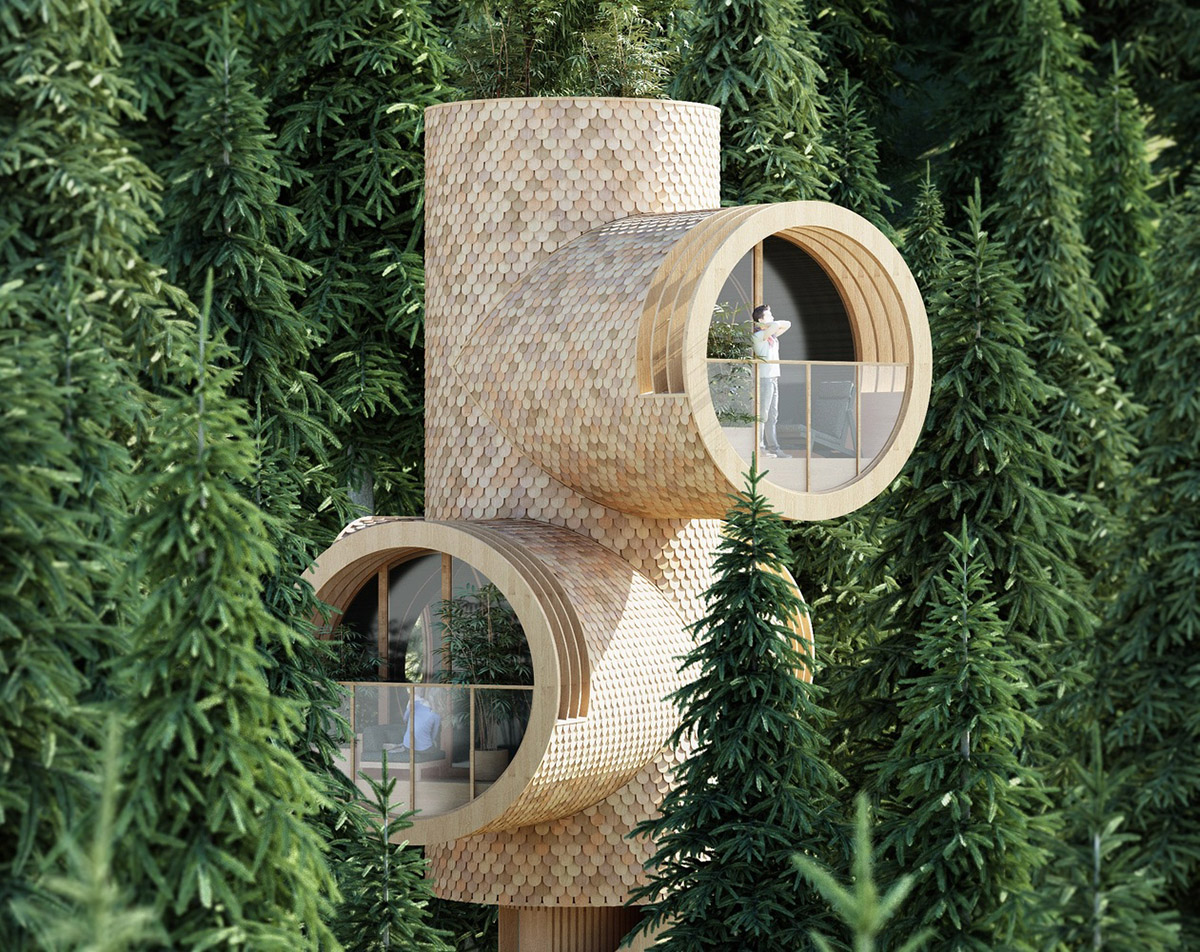 As Precht states, "For regions with little cultivated forestry and wood-craftmenship, the main wood-structure can be replaced by steel. With that concept, Baumbau can work globally on unique structures. Although Bert was designed as a tiny home, it is also possible to arrange the modules in larger configurations. From garden houses to multifamily homes to hotels or developments in the city."
"We know that buildings like Bert are not the path forward on a big scale, but I think as an industry, we need to dare more, try more and experiment more towards a more diverse future of our cities," added Chris Precht.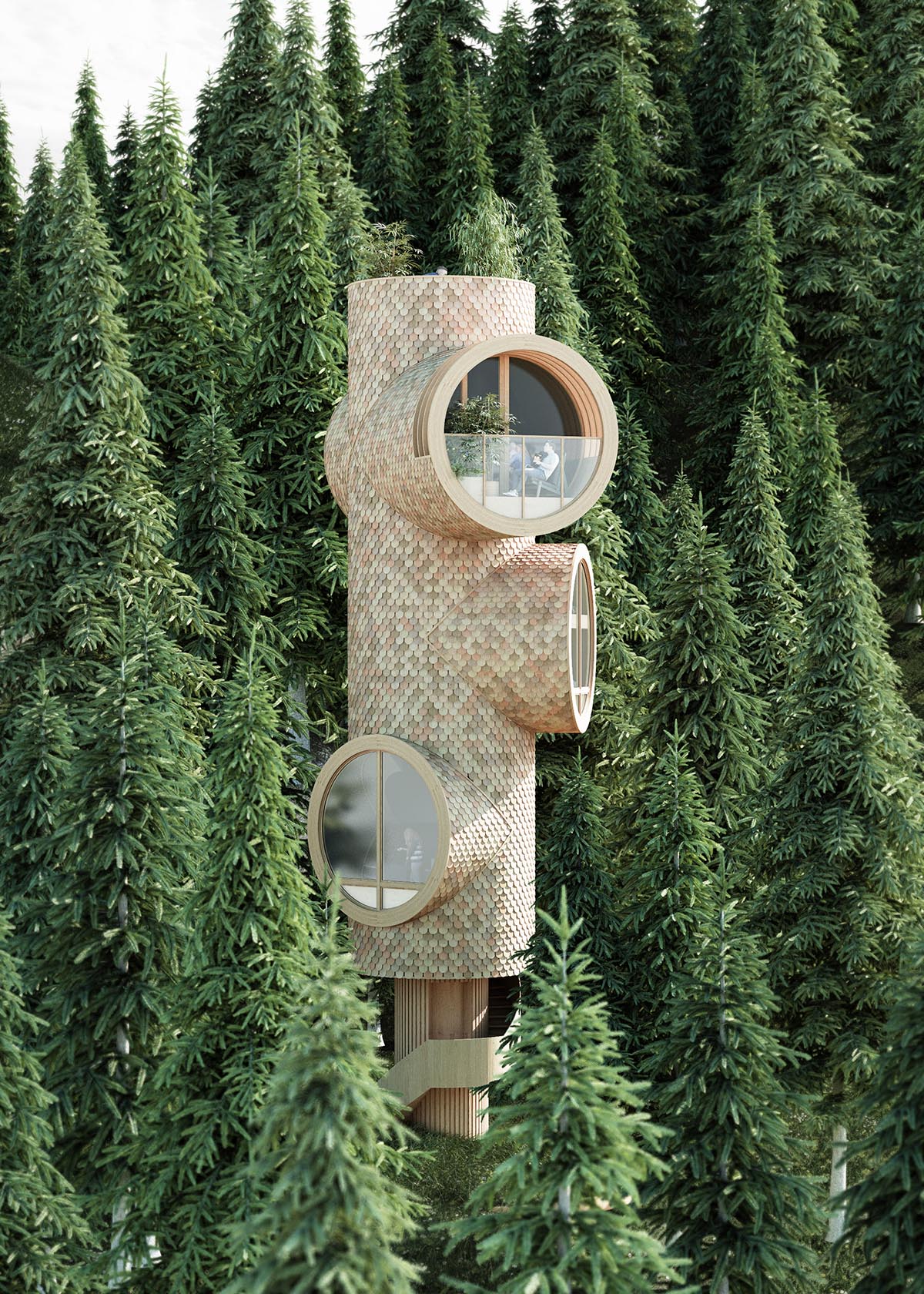 All parts of Bert will be produced in a factory and assembled on site. According to the changing demands of the family, Bert can be enlarged, can have new additions or its some parts can be removed.
The roof of Bert will be covered by solar panels and composting toilets, a water treatment facility will be placed on the ground floor. Offering the experience of climbing trees and building shelters, Precht's design cretaes a three-dimensional experience of nature.
"How would children imagine a treehouse?", asked Fei Tang Precht. "As architects, no matter if young or old, we have an inner child that looks at the world with playfulness and curiosity. That curiosity makes us want to explore, experiment and create. That same curiosity gave birth to Bert."
First modules are expected to roll out in spring 2020.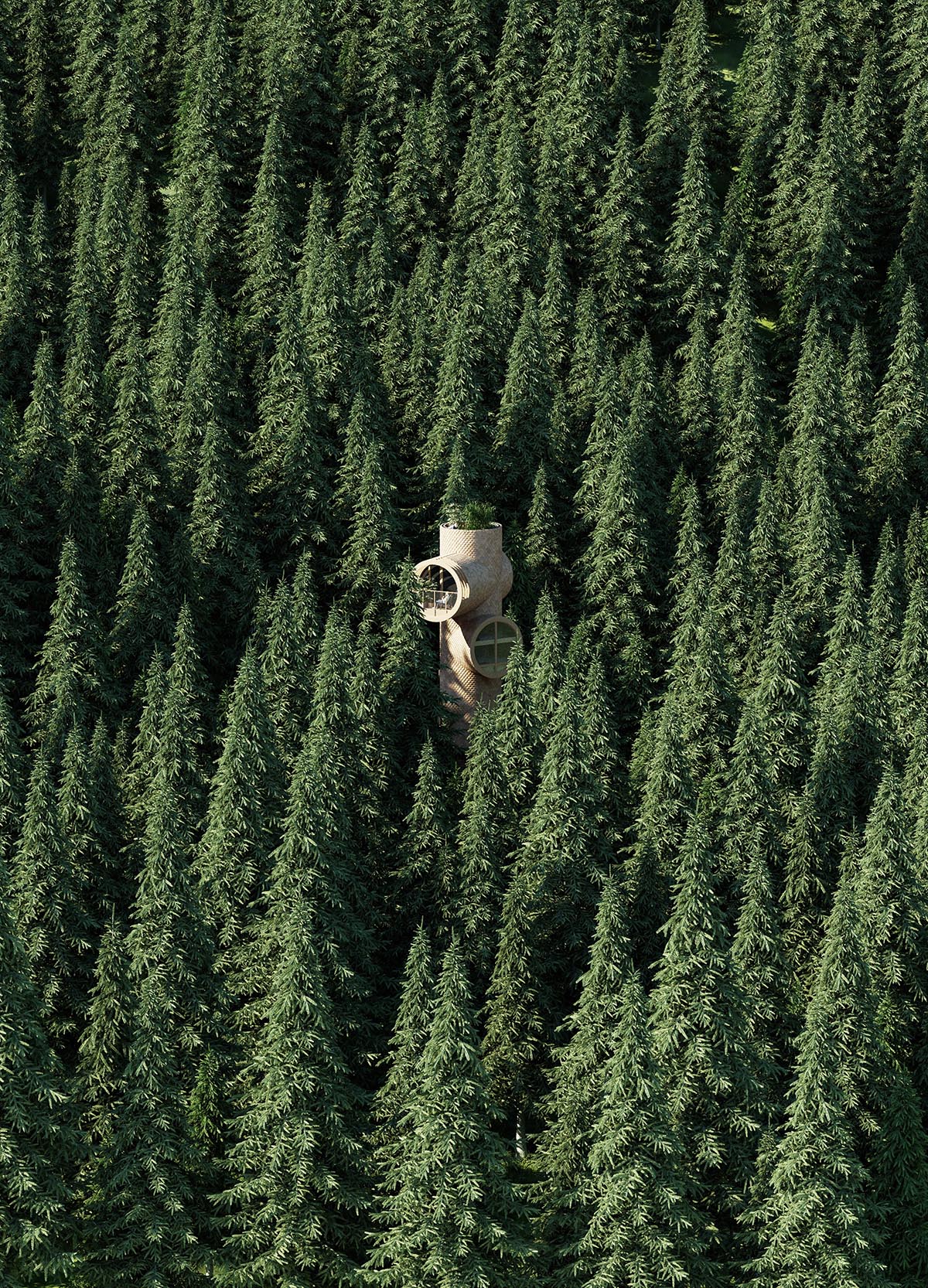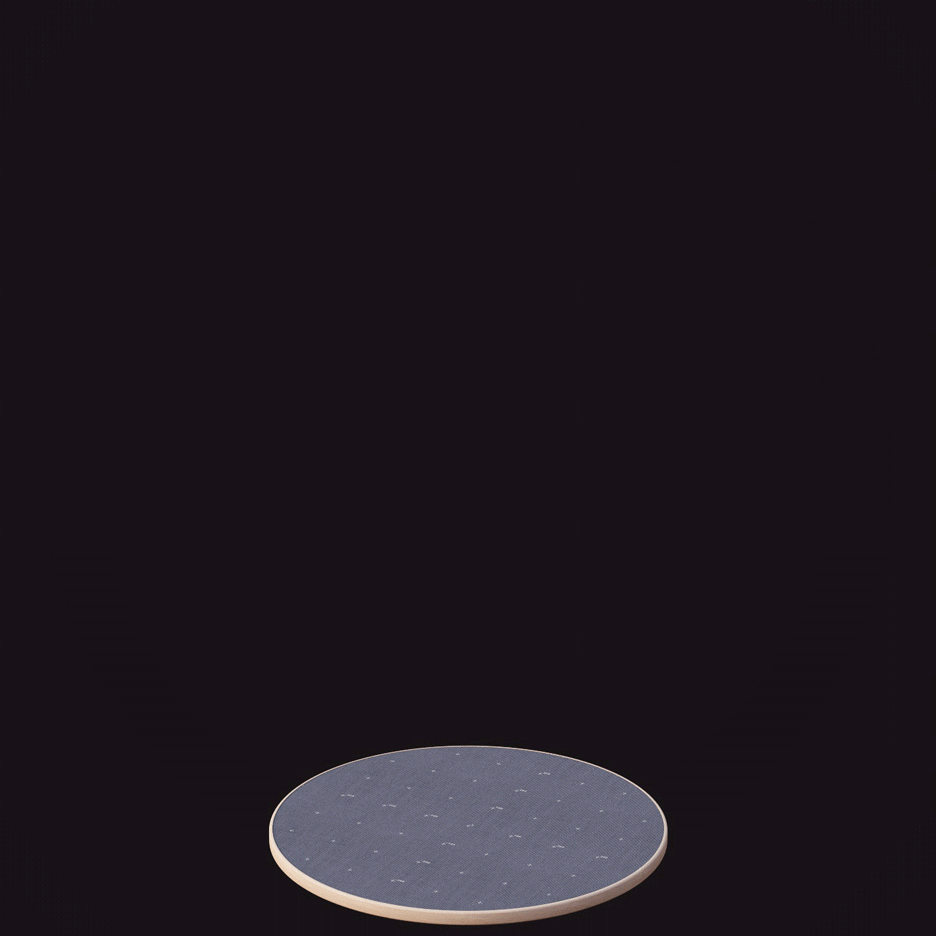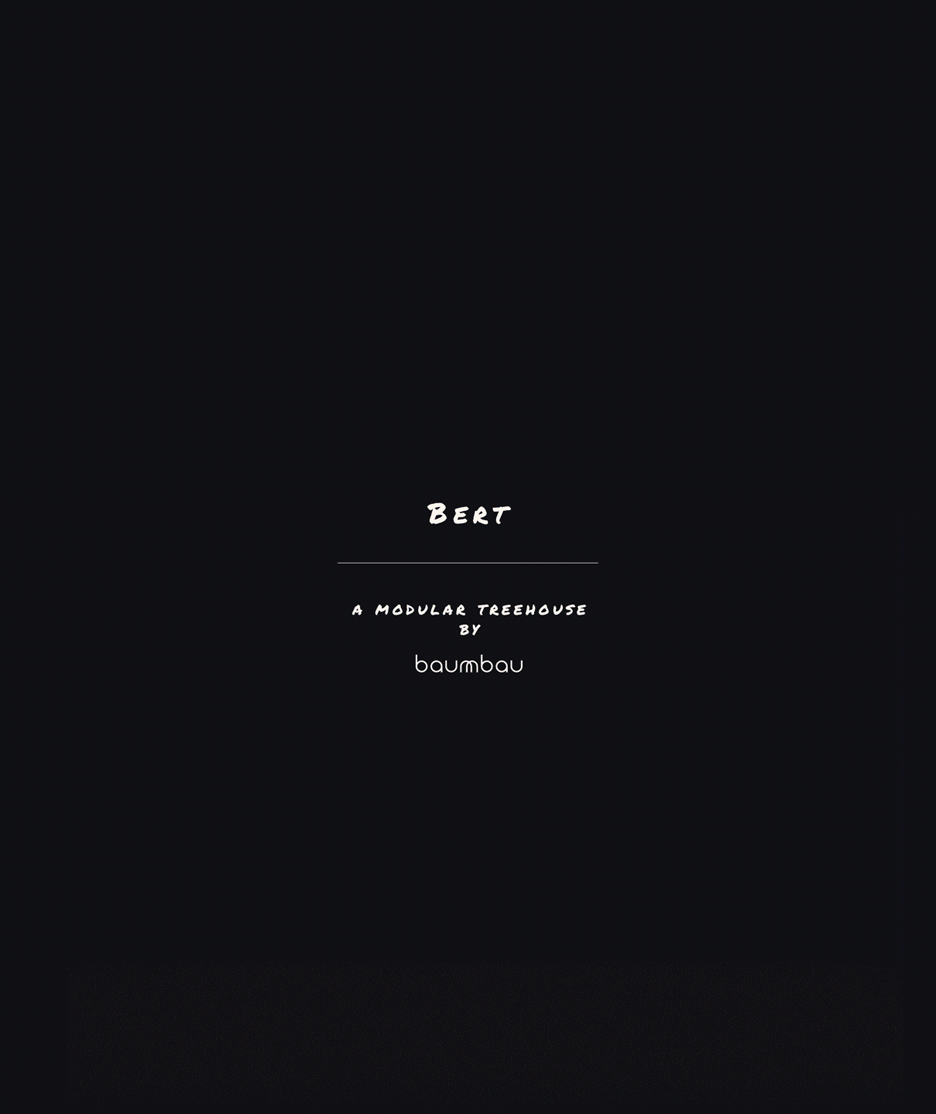 All images courtesy of Precht
> via Studio Precht