Atelier Rómulo Neto designed a building facade inspired by bread Dough's honeycomb pattern
To design the façade of their client's headquarters for Ferneto's industrial division in Zona Industrial De Vagos, Portugal, Atelier Rómulo Neto found their inspiration on the honeycomb patterns of bread and pastries' dough of the company's main product - machinery for bakeries, and resulting in an innovative design which evokes the effect that "dough"overlaying on the building would create.
The building concept was inspired by the company's main business focus, the manufacturing machines which produce dough for bread and pastries.
The architects observed that the dough's "alvelolar" pattern resembled the tiny air sacs of the lungs- thus, providing the start point for the evolution of the façade's design.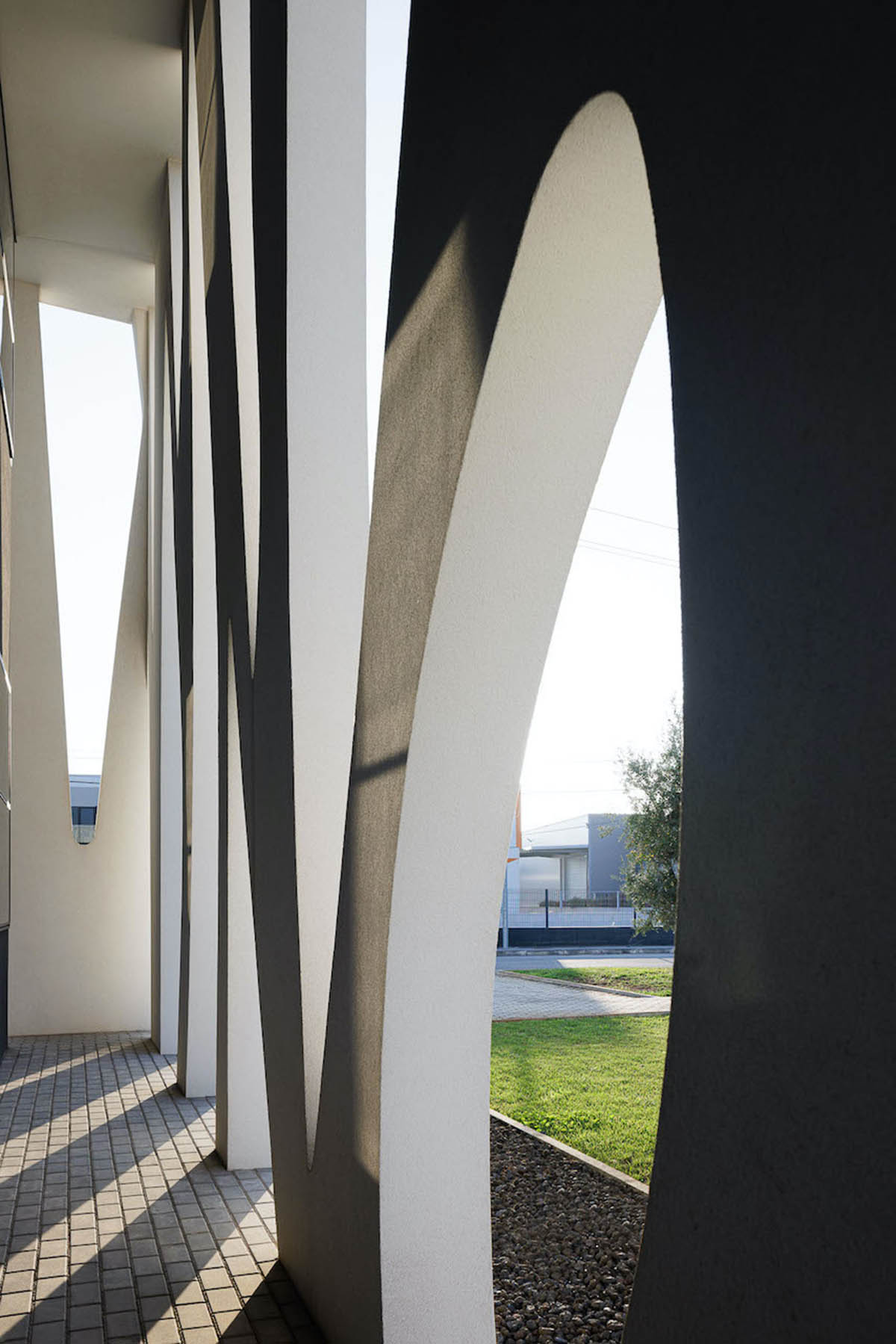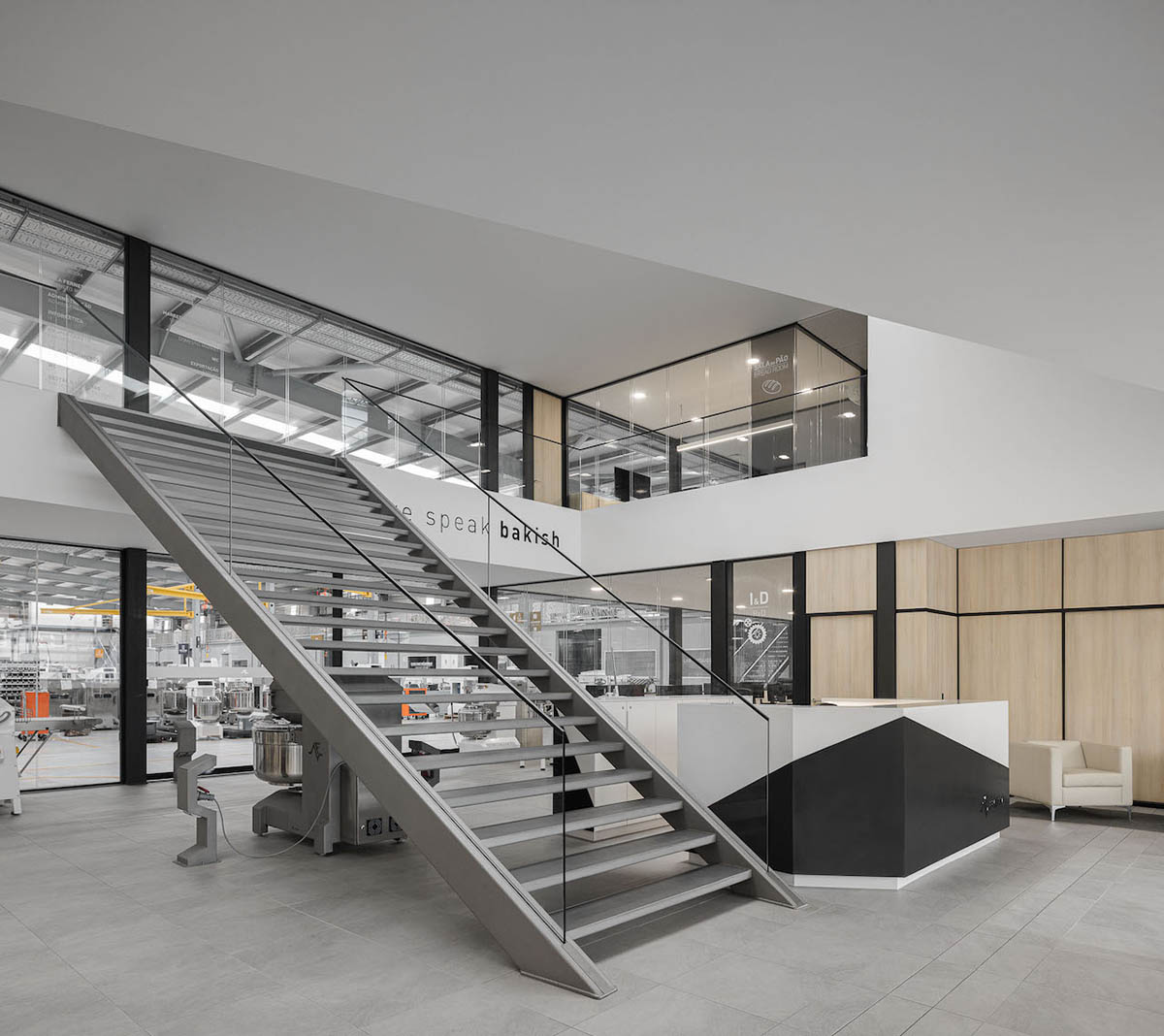 Three referencing spaces in the main building extend beyond the surface over its sockets; the training room which magnificently throws a cast, the retreating entrance hall, and the meeting room which, with a soft rotation on its shape integrates visually with the whole, as well as with the sitting of the old factory facilities.
The interior space structure was developed parting from the former headquarters -the company has been in business for close to 40 years, an element that was crucial in the optimisation and organisation of the blueprint for the space.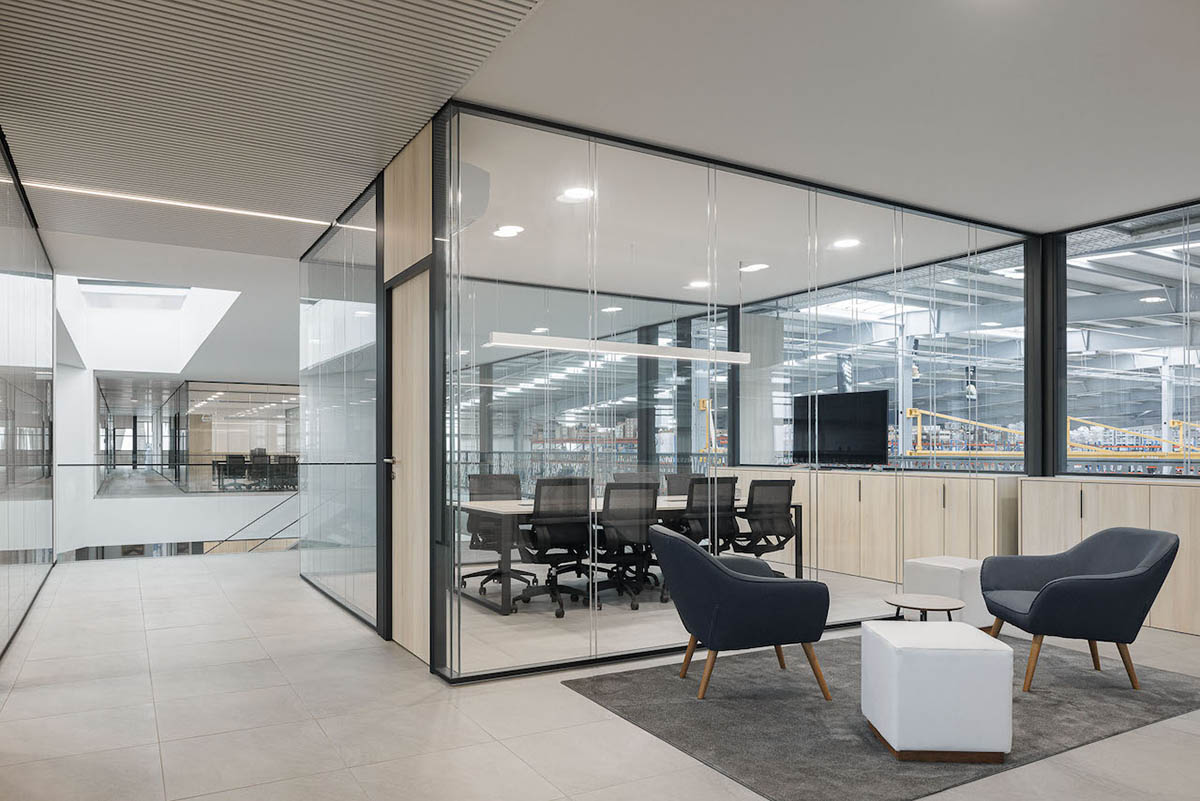 Here looming large it is how the project reveals six "nuclear" zones -areas; the first being the administrative area, the second is the manufacturing area, in the third sector we find the storage area, the fourth one, is the warehouse holding the finished product.
The fifth one is the shipping area -and where raw materials are found and, finally, a sixth sector which houses turning, milling, welding and a painting area.

"A breadcrumb I am - the morsel of my old dough, a piece of chewed bread rotten, missed near a toe..." (Eslam Dabank's The Battle of Breads).
Project facts
Project name: Ferneto SA
Architecture office: Rómulo Neto Architects LDA
Principal Architect: Rómulo De Almeida Neto
Location: Zona Industrial De Vagos
Year of conclusion: 2022
Total area: 13 396.50m2
Builder: Lomboser Sa
Interior Design: Rómulo Neto Arquitetos LDA
All images © Ivo Tavares Studio via Rómulo Neto Architects LDA.
> via Rómulo Neto Architects LDA