Large rib arches create sculptural dome for pharmacy lab by StudioAC in Toronto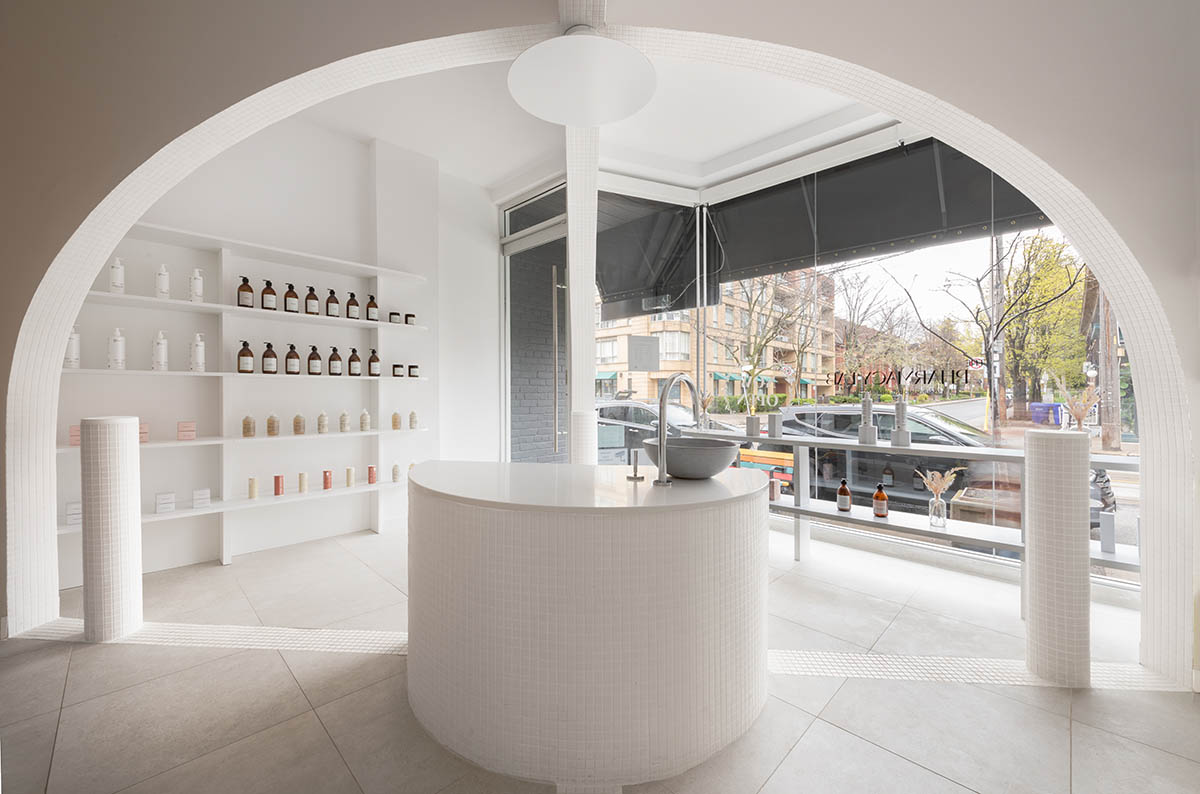 Canadian architecture practice StudioAC has designed a new pharmacy made of large ric arches that create a sculptural dome in Toronto, Canada.
Named Pharmacy Lab, the space is a compounding pharmacy designed to accommodate both retail and pharmaceutical services.
StudioAC arranged pharmacy functions at the rear of the building, while the front retail space becomes the focal point with the implementation of rib arches spanning from the perimeters of the retail space.
This notable architectural element is celebrated by duplicating and rotating to establish an implied sculptural dome that can be experienced from the streetscape and within.
The studio used monochromatic palette which is accentuated with the harmonious interplay of textures through material.
Incorporating mosaic tiles, the tiles provide a consistent aesthetic language throughout, accentuating geometries and complementing the structural lines of the arches.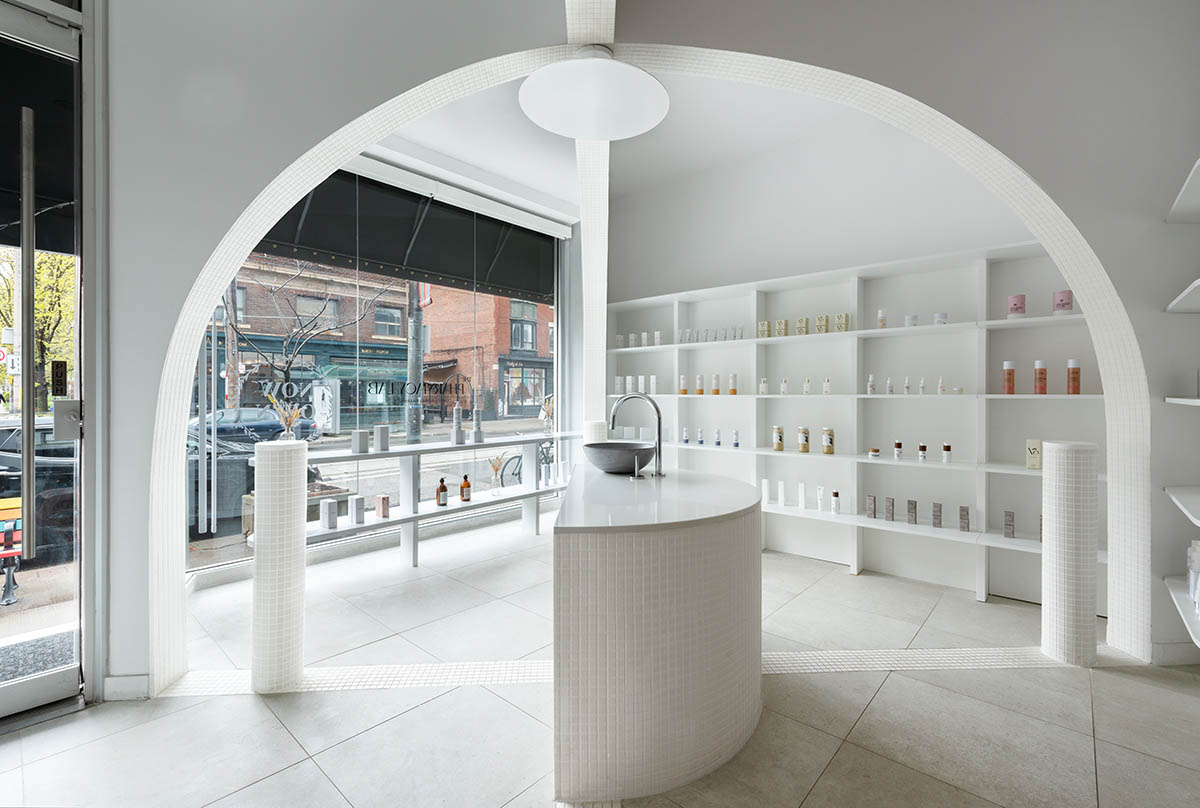 The tile is applied on all planes, from the face of the arch to the floor, forming a visual continuity and defining zones of the compact retail space.
Above the tiled semicircular island, the custom lighting fixture is employed to highlight the three-dimensional arches and is carefully integrated into the center of the space, ensuring a seamless and unobtrusive integration that enhances the effect.
"The design is aimed at creating an inviting and aesthetically pleasing environment for customers," said StudioAC.
"Functional considerations are incorporated to enhance the customer experience, with thoughtfully positioned shelving and display units providing easy access to products while maintaining an organized and minimal environment," the studio added.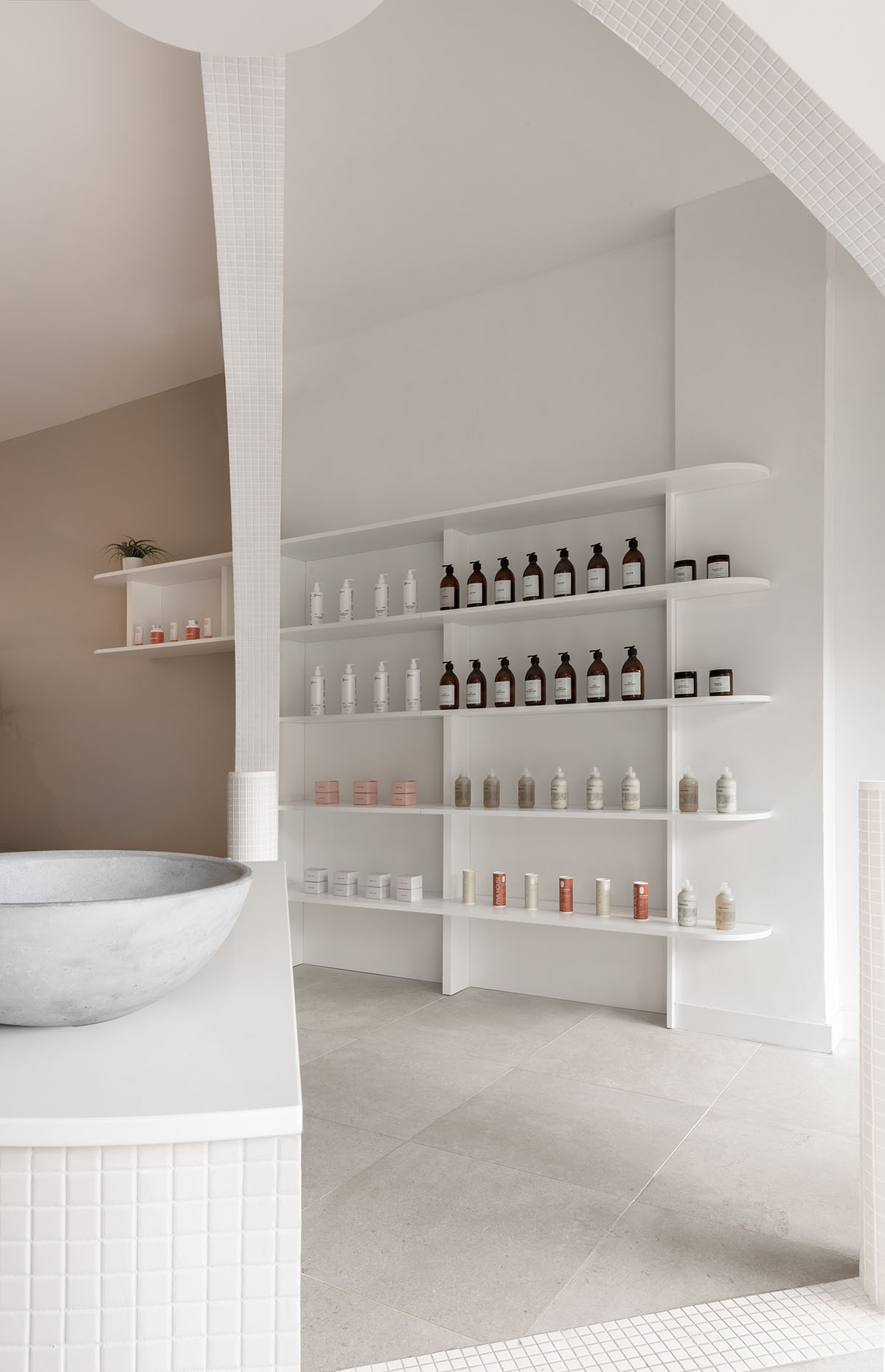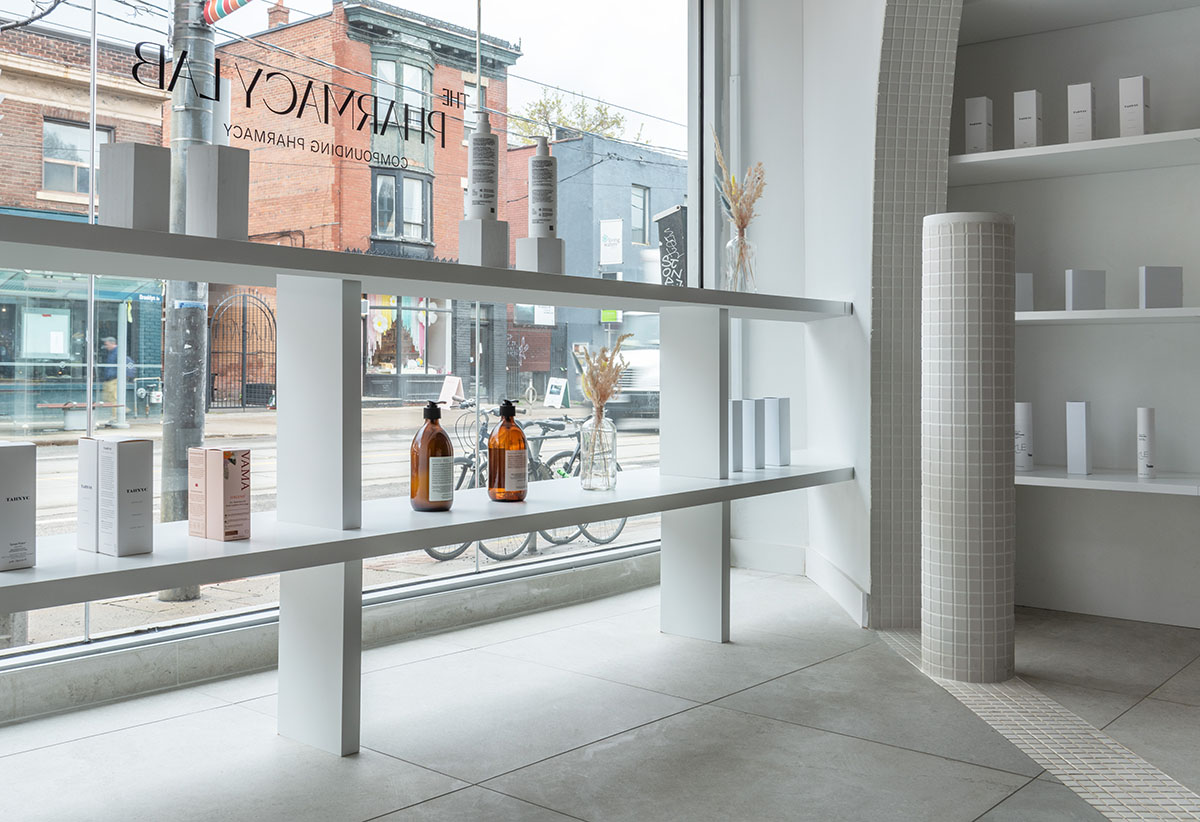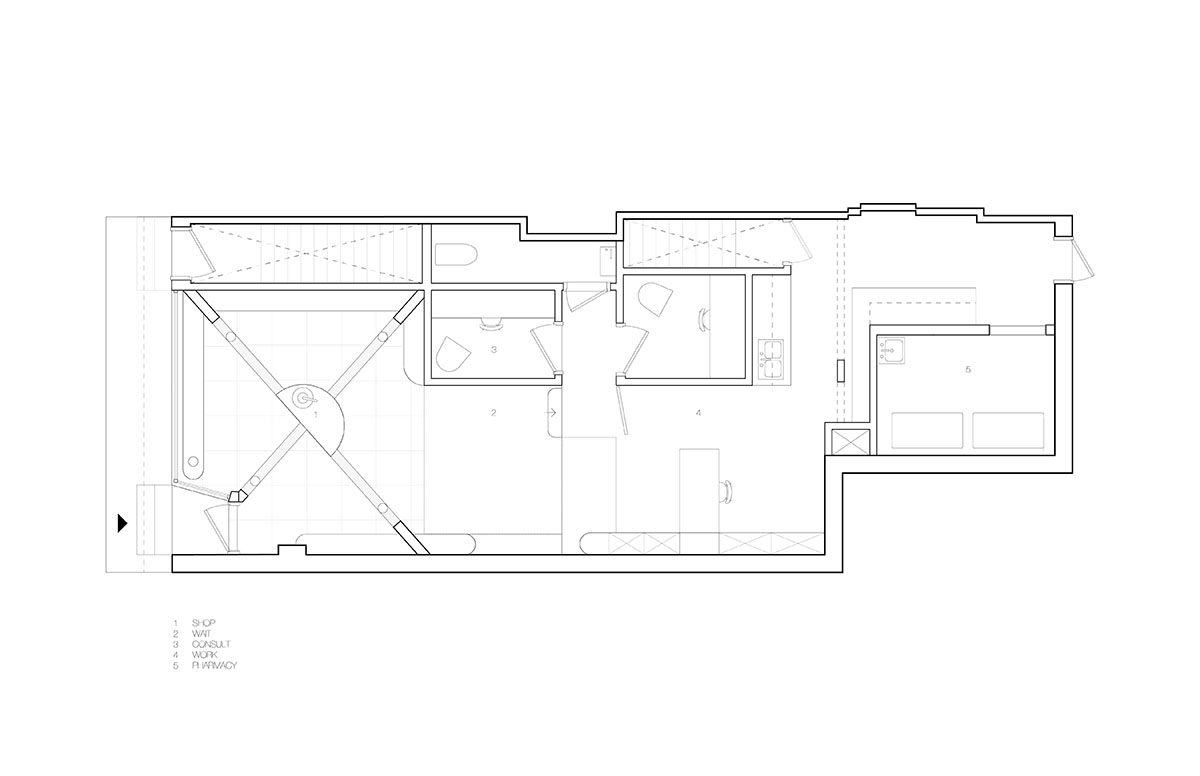 Floor plan
Diagrams
Axonometric diagrams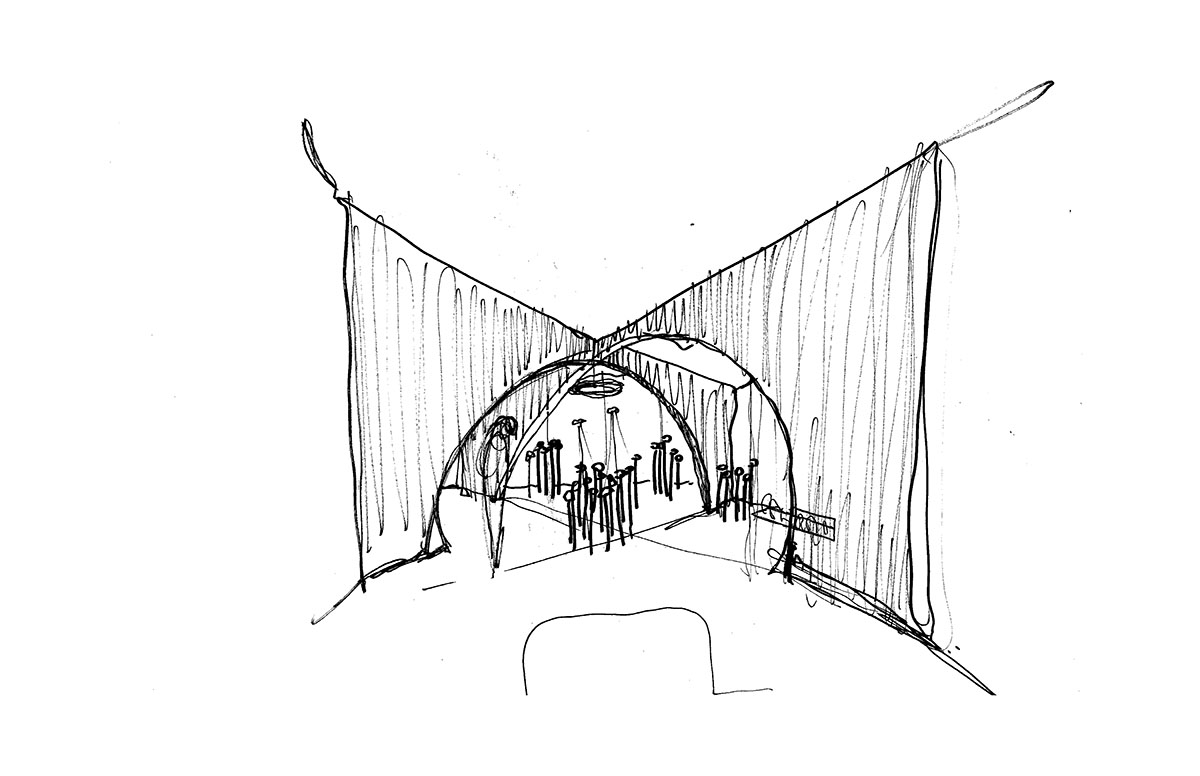 Sketch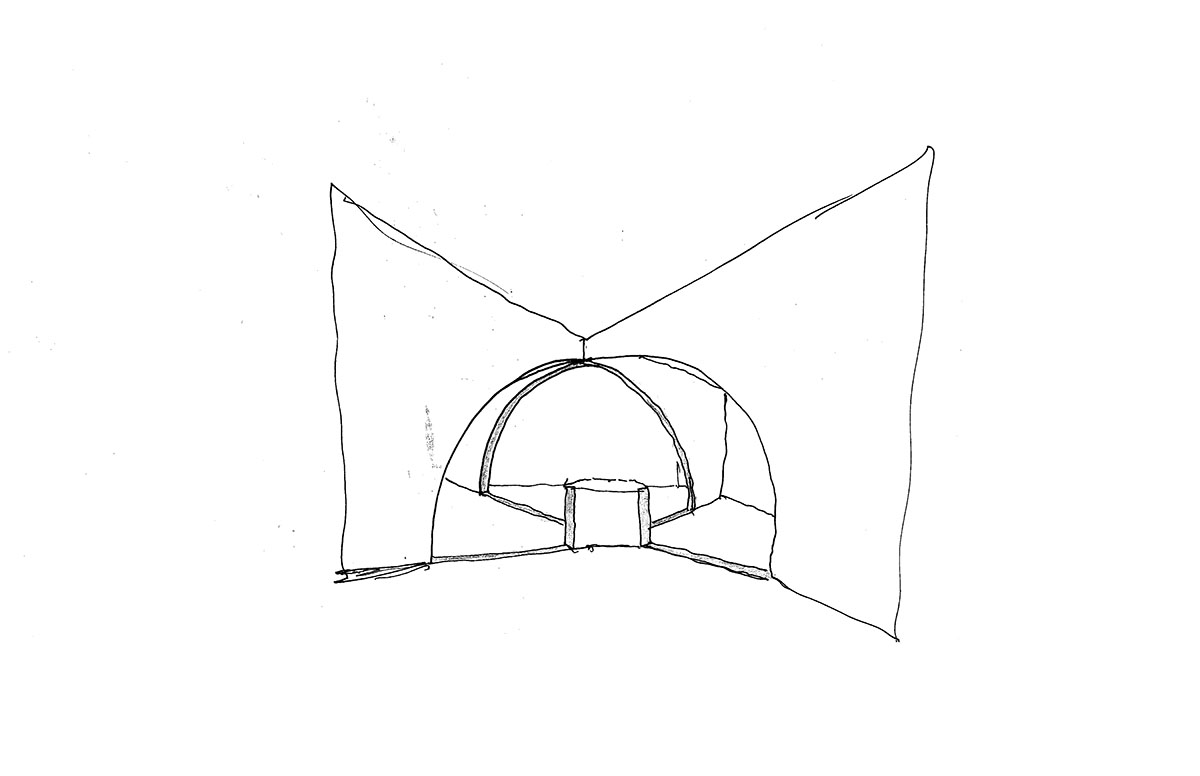 Sketch
Sketch
StudioAC previously designed a corrugated-metal home on the Bruce Peninsula, a few hours north of Toronto, Canada.
Founded in 2015, StudioAC, led by Andrew Hill and Jennifer Kudlats, is an interdisciplinary architectural practice based in Toronto.
Project facts
Completion: 2023
Architect: StudioAC
StudioAC Team: Sarah Reid, Jennifer Kudlats, Andrew Hill
Lighting: Anony
All images © Jeremie Warshafsky Photography.
All drawings © StudioAC.
> via StudioAC