Adjaye Associates translates forest as a huge triangular prism at Venice Architecture Biennale
Adjaye Associates has translated the form of a forest as a huge triangular prism at Venice Architecture Biennale 2023.
Situated at the Arsenale area in Venice, the installation, called Kwaeε, is entirely made of a black timber.
Opening today to a press preview, Adjaye is exhibiting seevral projects at this year's exhibition. Kwaeε has been installed just outside of the Arsenale in Venice.
The Venice Architecture Biennale 2023 will be held from Saturday 20 May to Sunday 26 November, 2023 at the Arsenale and Giardini venues. Curated by Lesley Lokko, this year's theme is The Laboratory of the Future in which the theme is investigating the African continent.
Kwaeε is made of entriely timber, the installation form and materiality take on the qualities of its namesake, which translates as "forest" in Twi, one of Ghana's main languages.
The installation is envisioned as a space for both reflection and active programming.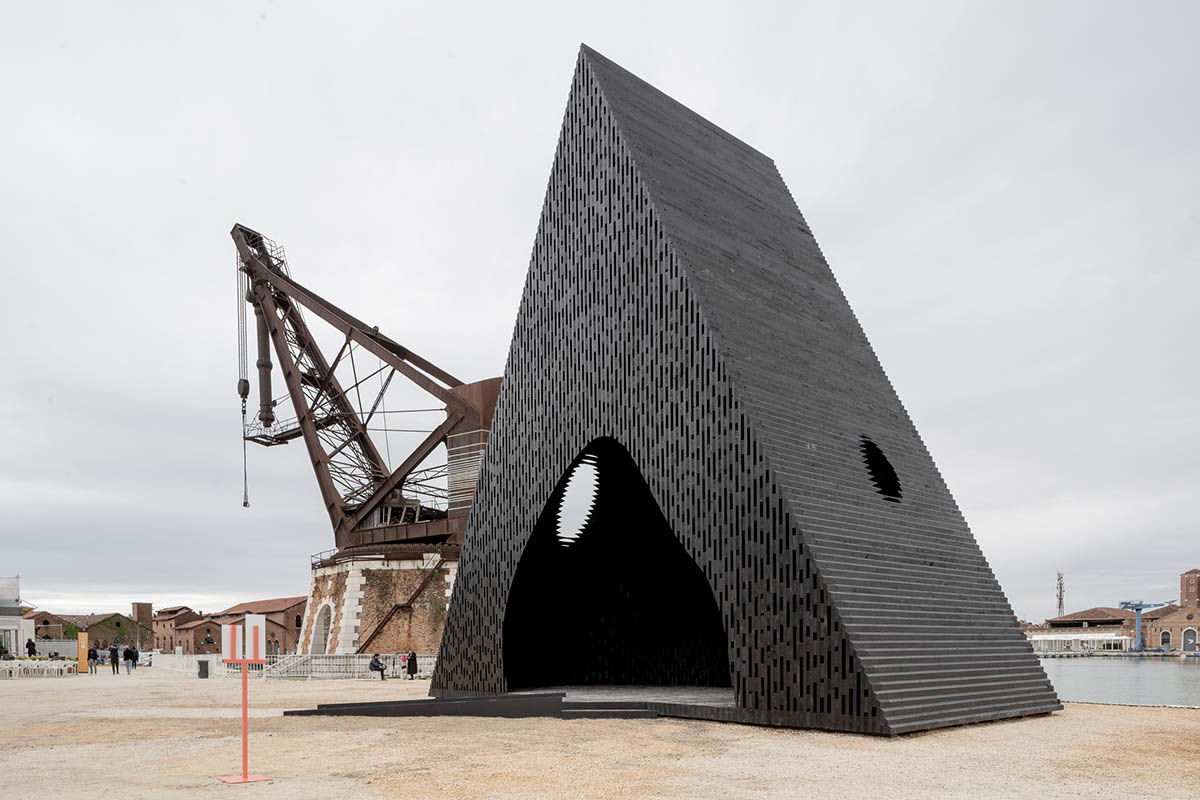 Adjaye's design aims to support conversation and reflection, presenting doorway, platform, assembly, and window in a single, unified entity.
The external structure takes the form of a triangular prism punctuated by two oculi, while the internal space is asculpted ovoid reminiscent of a cave.
The distorted shape is set at an angle and abuts the perimeter to create passages and apertures for entry and exit. By minimising discontinuity, the all-timber structure cultivates a forest of light and shadow.
Leveraging its central location, the installation is at once active and passive inhabitable structure, providing a space for respite and convening as well as multipupose events.
The installation also acts as a device for calling and recording, the activity within the Kwaeε will extend not only to lectures, panel discussions, and performance, but will also be a space for archival auditory experiences.
Extending the thematic of Adjaye Associates' parallel projects at The Laboratory of the Future, the Kwaeε is also a space for listening tot he past in which thematically relevant archival storytelling, music, poetry, recitals, debates and lectures will be played.
For this project, Adjaye Associates has worked with Format Engineers and timber specialists Xylotek.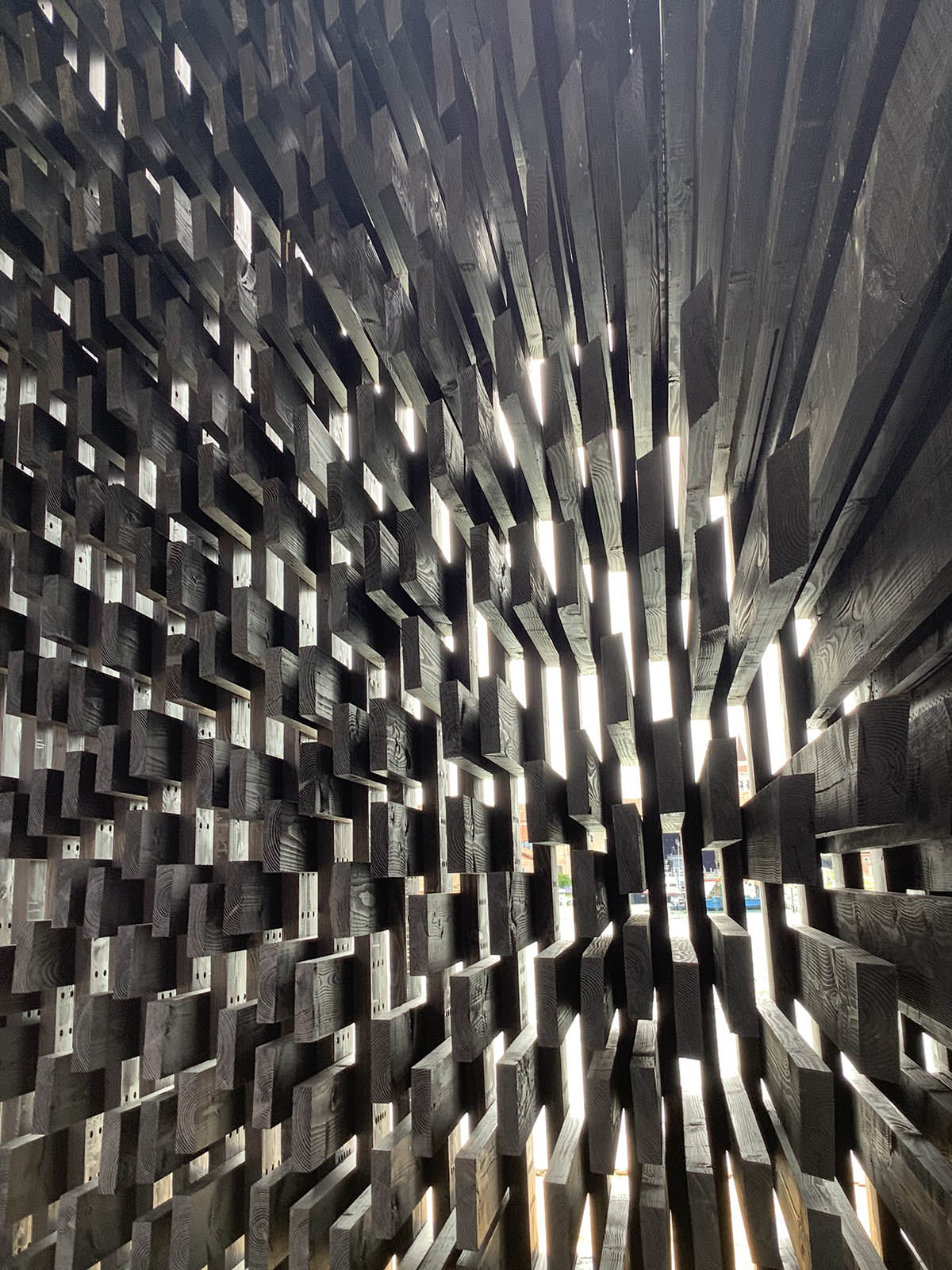 Image © World Architecture Community
Read more about WAC's coverage about pavilions on Venice Architecture Biennale 2023.
All images © Andrea Avezzù, courtesy of La Biennale di Venezia unless otherwise stated.
> via Venice Architecture Biennale
Adjaye Associates David Adjaye installation timber Venice Architecture Biennale