Nordic Countries Pavilion unfolds nomadic Sámi library as a social space at Venice Biennale
The Nordic Countries Pavilion has brought a nomadic library into this year's Venice Architecture Biennale, which comprises a 15-years of archive of books and materials emphasizing issues about Indigenous architecture.
The exhibition, titled Girjegumpi: The Sámi Architecture Library, is curated by architect and artist Joar Nango, alongside collaborators the Museum of Finnish Architecture, The National Museum of Norway, and ArkDes – The Swedish Centre for Architecture and Design.
The team at ArkDes includes curators Carlos Mínguez Carrasco and James Taylor-Foster, project manager Luba Kuzovnikova, with support from Elisabet Norin, Stefan Mossfeldt, and Johanna Fogel.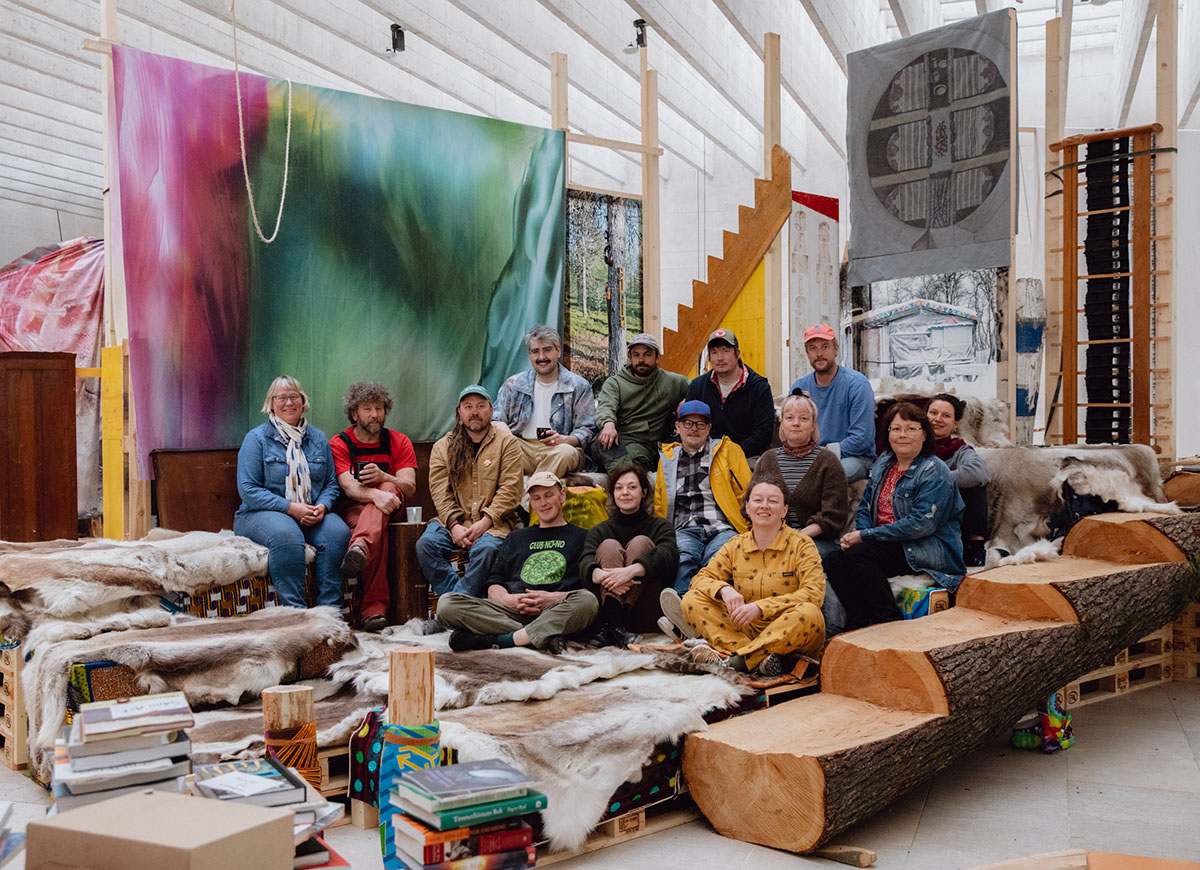 Image © Matteo de Mayda, courtesy of La Biennale di Venezia
The Nordic Countries Pavilion officially represents Finland, Norway and Sweden countries and installs The Sámi Architecture Library as "a structure, social space, and source of knowledge shaped around Sápmi architecture.
Representing the word of Girjegumpi, the expression is derived from two Northern Sámi words: 'girji', meaning book, and 'gumpi' – a small mobile reindeer herder cabin on sledges, often pulled by a snowmobile.
Image © Matteo de Mayda, courtesy of La Biennale di Venezia
At the pavilion, Girjegumpi has been revealed as a spatialisation of conversations and research initiated by Joar Nango showcasing his research held over two decades of practice at the intersection of architecture and art.
Described an iteration of a nomadic library, the project has evolved as as collective library and expanded with site-specific adaptations as it has travelled to different locations in Sápmi and the broader Nordic region.
The pavilion translates this journey in various dimensions organized with multiple collaborations, including artists and craftspeople such as Katarina Spik Skum, Anders Sunna, Ken Are Bongo, and Anders Rimpi.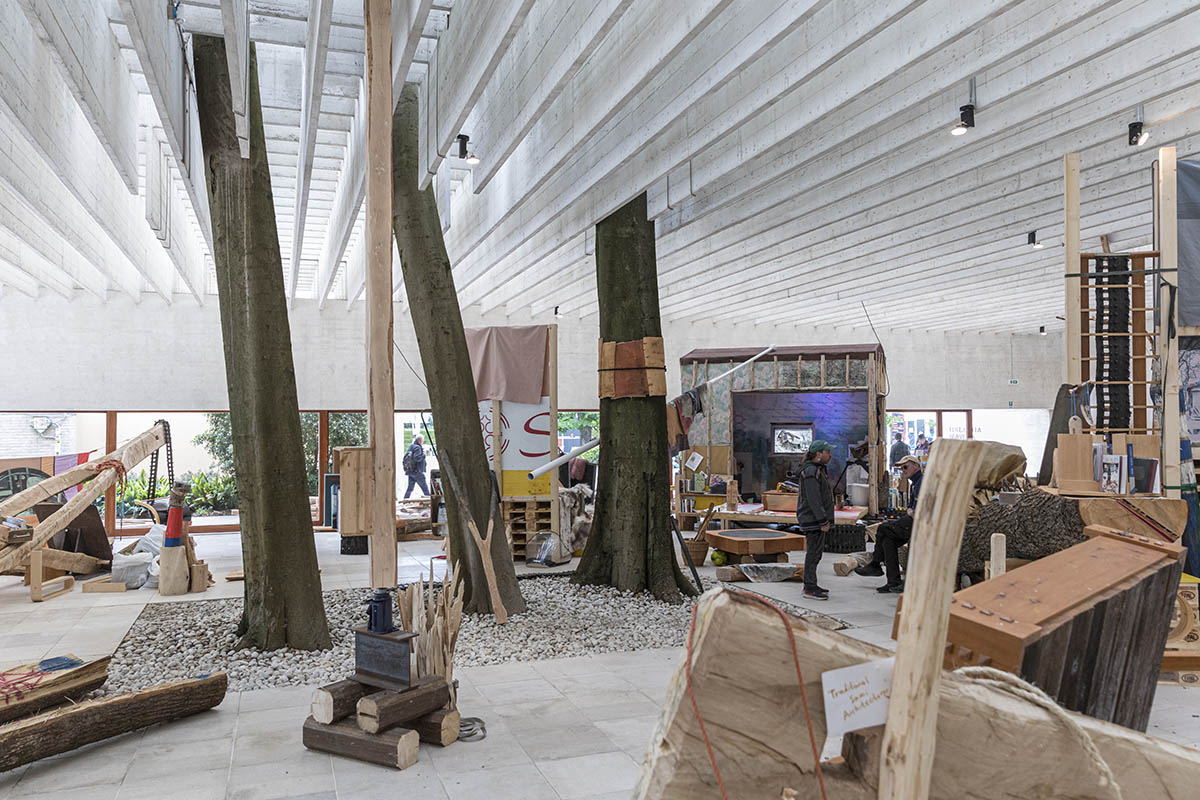 Image © Laurian Ghinițoiu
The pavilion represents an archive that it contains and shares, ranging from rare titles to contemporary books. It contains a collection of more than 500 editions.
The topics touch upon various issues, including Sámi architecture and design, traditional and ancestral building knowledge, activism, and decoloniality.
Besides other issues, this archive also comprises artworks, materials, design details, and found objects. The pavilion sets its as a gathering space, it hosts large groups of people.
Image © Laurian Ghinițoiu
For example, its reading room offers an environment for solitary study and reflection. "As a critical project, it builds spaces for Indigenous imagination," said Joar Nango.
"Nomadic by design, Girjegumpi is a living project addressing the relevance of Indigenous culture in architectural discourse and construction today: the importance of collaborative work, building techniques and use of resources in rapidly changing climate conditions, the use of locally grounded material flow and sensitive approaches to landscapes and nature."
"It highlights the architect's position towards a more polyphonic understanding of the world," added the pavilion.
Image © Laurian Ghinițoiu
The Nordic Countries Pavilion, designed by Sverre Fehn in 1962, was conceived to represent forms of cooperation across the Nordic countries.
In this context, Girjegumpi opens to an international audience to continue building bodies of knowledge, collaboration and solidarity that transcend national boundaries.
Image © Laurian Ghinițoiu
Referencing the word of Girjegumpi, "this wordplay refers to a library, an archive, and the construction in which these are stored and transported. Girjegumpi has unfolded in many locations since 2018."
"When it is not travelling, it is based at the Sámi Dáiddaguovddáš, the Sámi Centre for Contemporary Art, in Kárášjohka/Karasjok. A sister version of Girjegumpi is held by the National Gallery of Canada in Odàwàg/Ottawa."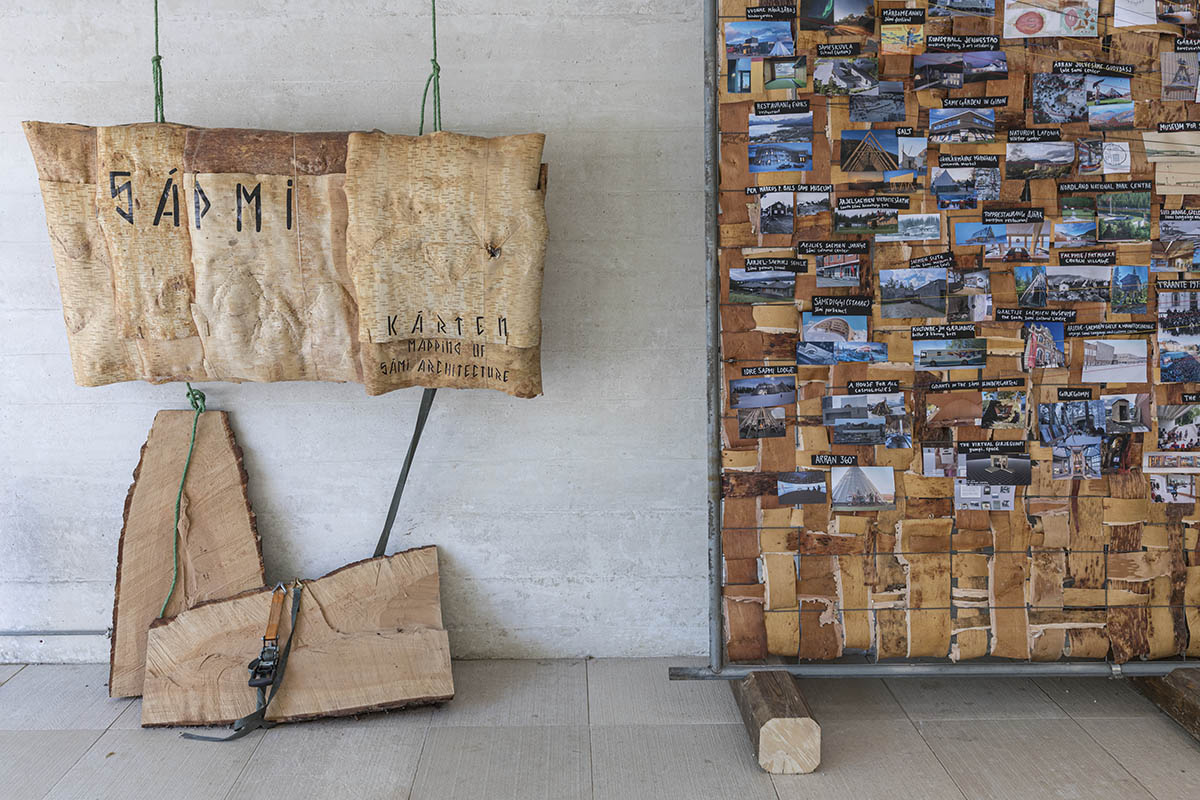 Image © Laurian Ghinițoiu
Image © Laurian Ghinițoiu
Image © Laurian Ghinițoiu
Image © Laurian Ghinițoiu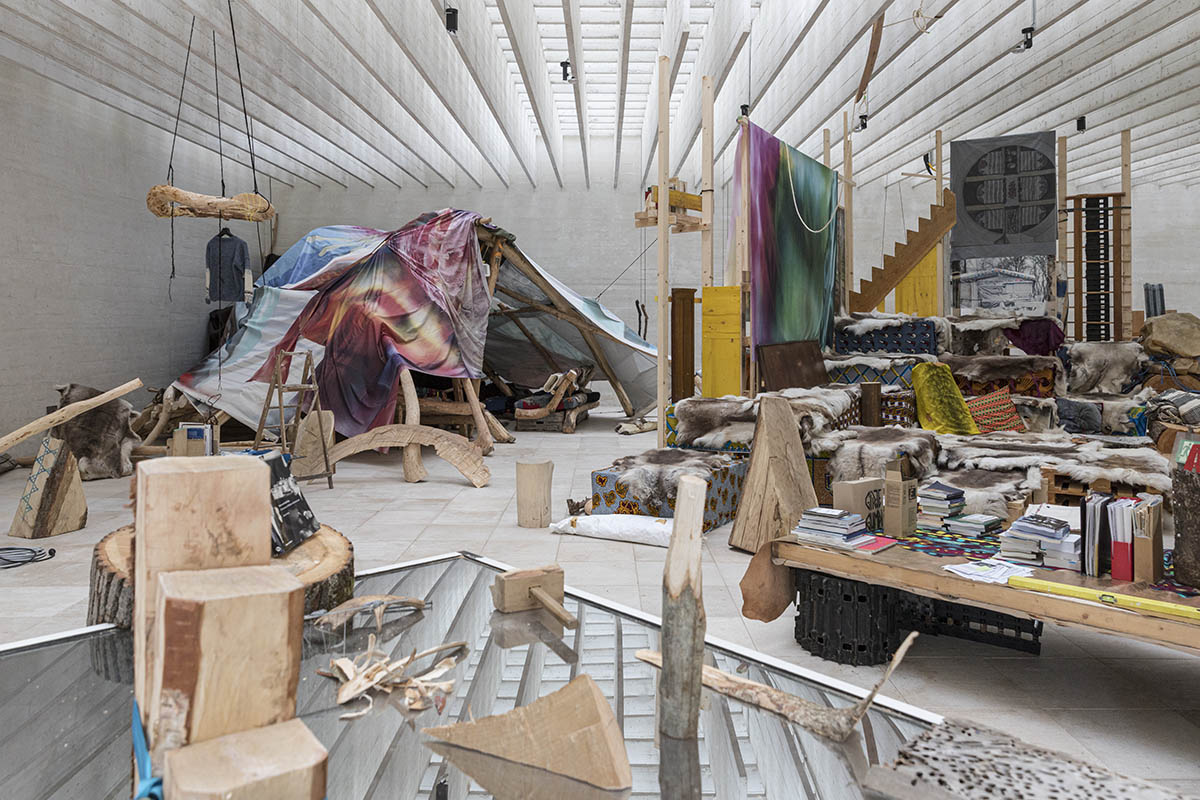 Image © Laurian Ghinițoiu
Joar Nango, Girjegumpi in Jokkmokk, 2018. Image © Astrid Fadnes
Joar Nango is an architect and artist based in Romsa/Tromsø, Norway. His work is rooted in Sápmi – the traditional Sámi territory covering the northern regions of Norway, Sweden, Finland and the Kola Peninsula in Russia.
Through building, site-specific interventions, design collaborations, photography, publications and video, Nango's work explores the role of Sámi and Indigenous architecture and craft in contemporary thought.
The Venice Architecture Biennale 2023 is taking place from Saturday 20 May to Sunday 26 November, 2023 at the Arsenale and Giardini venues in Italy.
The theme of the 18th Venice Architecture Biennale is The Laboratory of the Future curated by Lesley Lokko.
Read more about WAC's coverage about the biennale pavilions on Venice Architecture Biennale 2023. To see more pavilions from this year's biennale, you can also visit WAC's Instagram/Reels for exclusive videos.
Top image © Matteo de Mayda, courtesy of La Biennale di Venezia.
> via ArkDes