New monolithic auditorium and library at Semnan University features intricate openings and ribbons
Tehran-based architecture firm New Wave Architecture has completed a new auditorium and library with monolithic volumes at the Semnan University campus in Semnan, Iran.
Named University of Semnan Auditorium and Library, the complex consists of two irregular volumes interlocked parallel to each other in opposite directions.
Irregular scratches, openings and windows on the facade of the building give its architecture a sculptural appearance.
Completed in 2023, the building spans an area of 14,000 square meters, containing a series of lecture and educational halls, a multi-purpose central auditorium and a library. All functions were constructed and developed in different phases.
Conceived as a piece of the avant-garde architecture, New Wave Architecture was inspired by traditional Iranian motifs, particularly evident in the intricate openings and ribbons applied on the facade.
According to the studio, those openings "reflect rich cultural and artistic heritage of Iran and allow the use of natural light."
"The façade is designed as an integrated part of the building's architecture and structure," the studio explained.
The complex is made up of two separate volumes: a library and an auditorium.
The two functions are connected through a corridor and create a space that allows ample natural light enter the building.
The architecture of the building is shaped by a diversity of voids that create unique spatial experiences. "These voids encourage social interaction and provide collective spaces for students and the community," the studio added.
"The openings are more than just windows. They are irregular triangular openings that bring natural light into the building and lead to natural ventilation," it continued.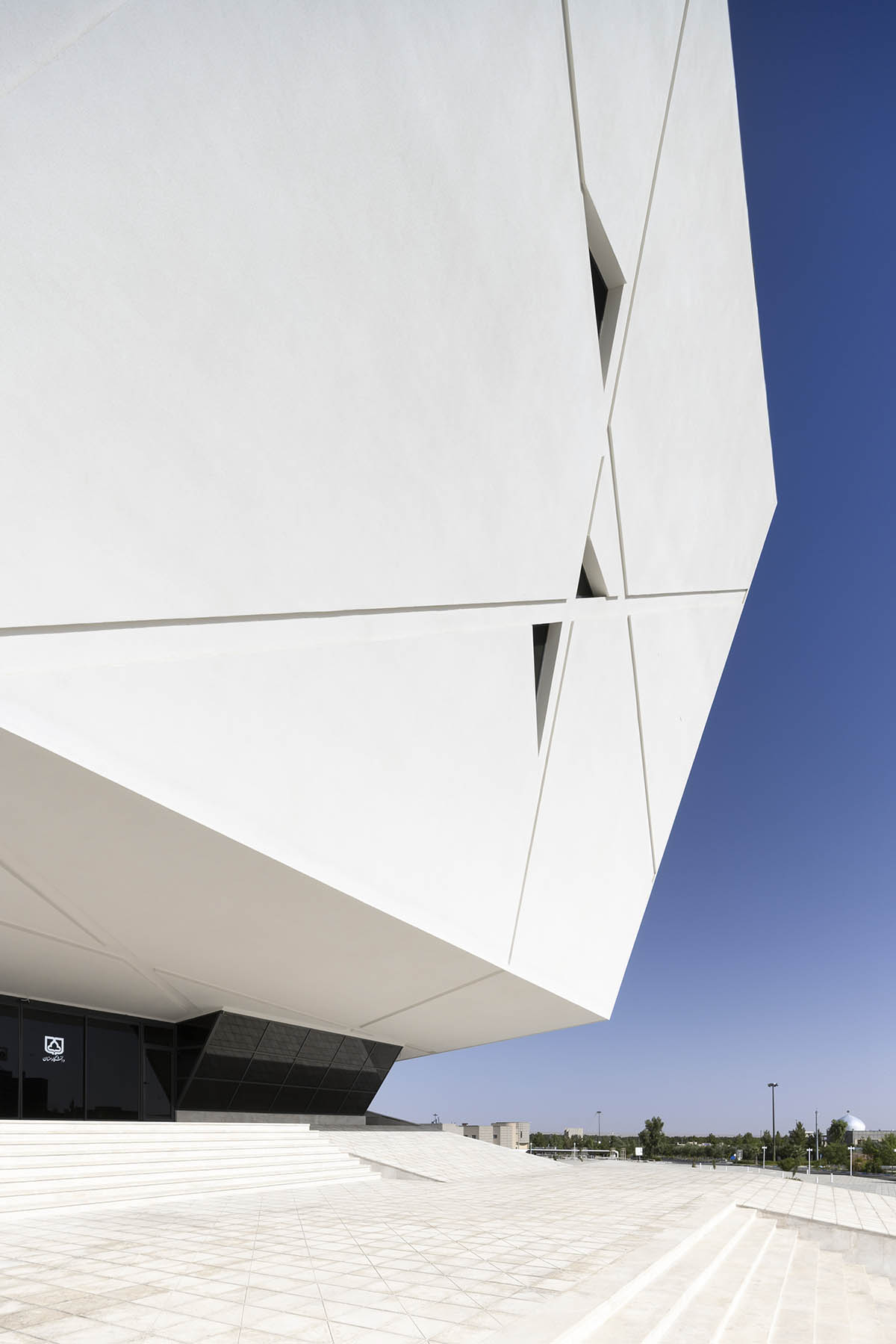 The studio used a turquoise color - known as Persian Blue - in this project which is inspired from Iranian traditional art and evokes a familiar feeling in users.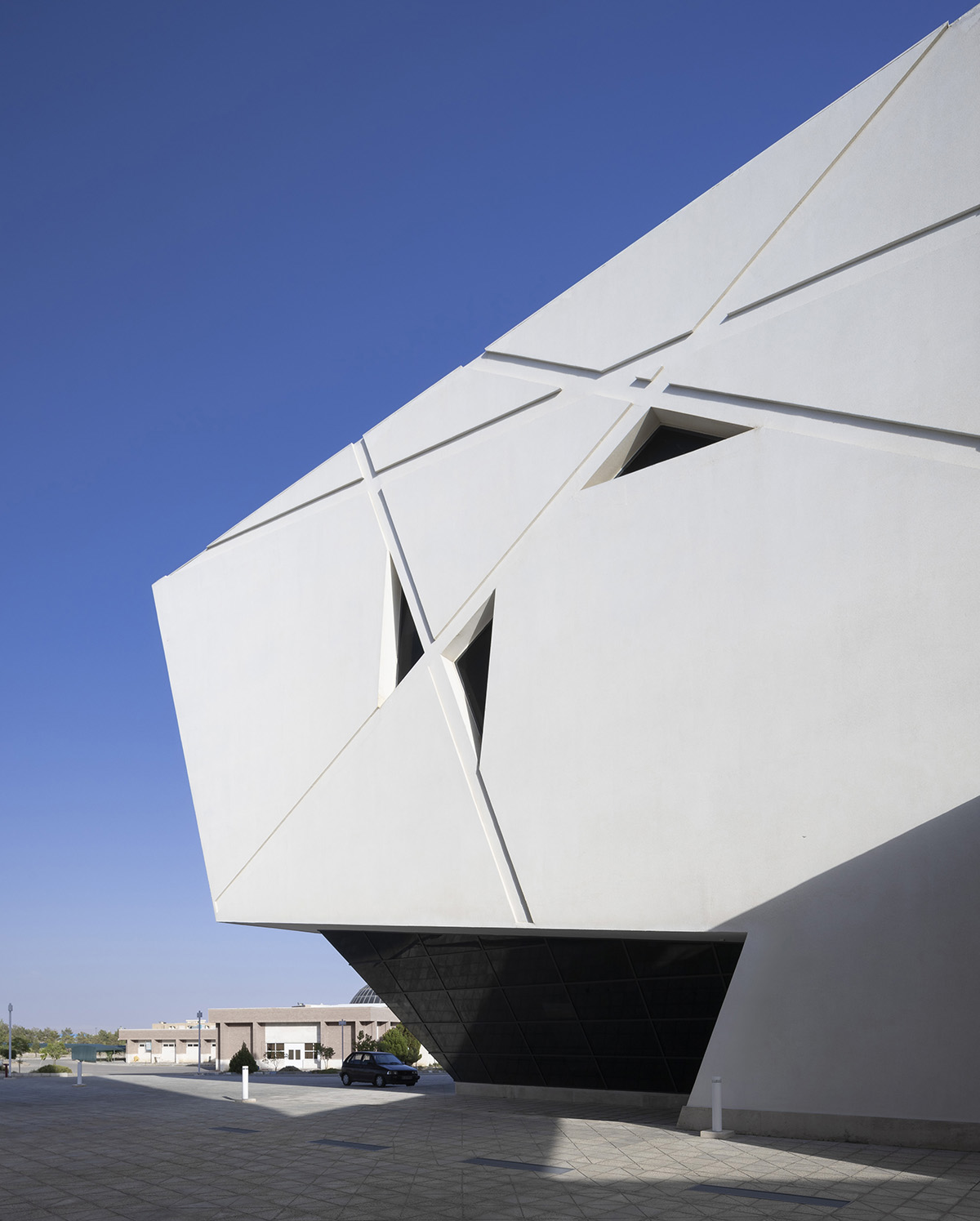 "The building has been designed with consideration for its function and location amidst the surrounding mountains which rises from the ground and merges with the interior and inviting visitors to explore inside the building," the architects explained in a project brief.
The continuous surfaces on the floor, wall and ceiling of the project blur the boundaries between interior and exterior, resulting in a cohesive and dynamic design. The staircase as part of the building's structure offers stunning views of the university campus.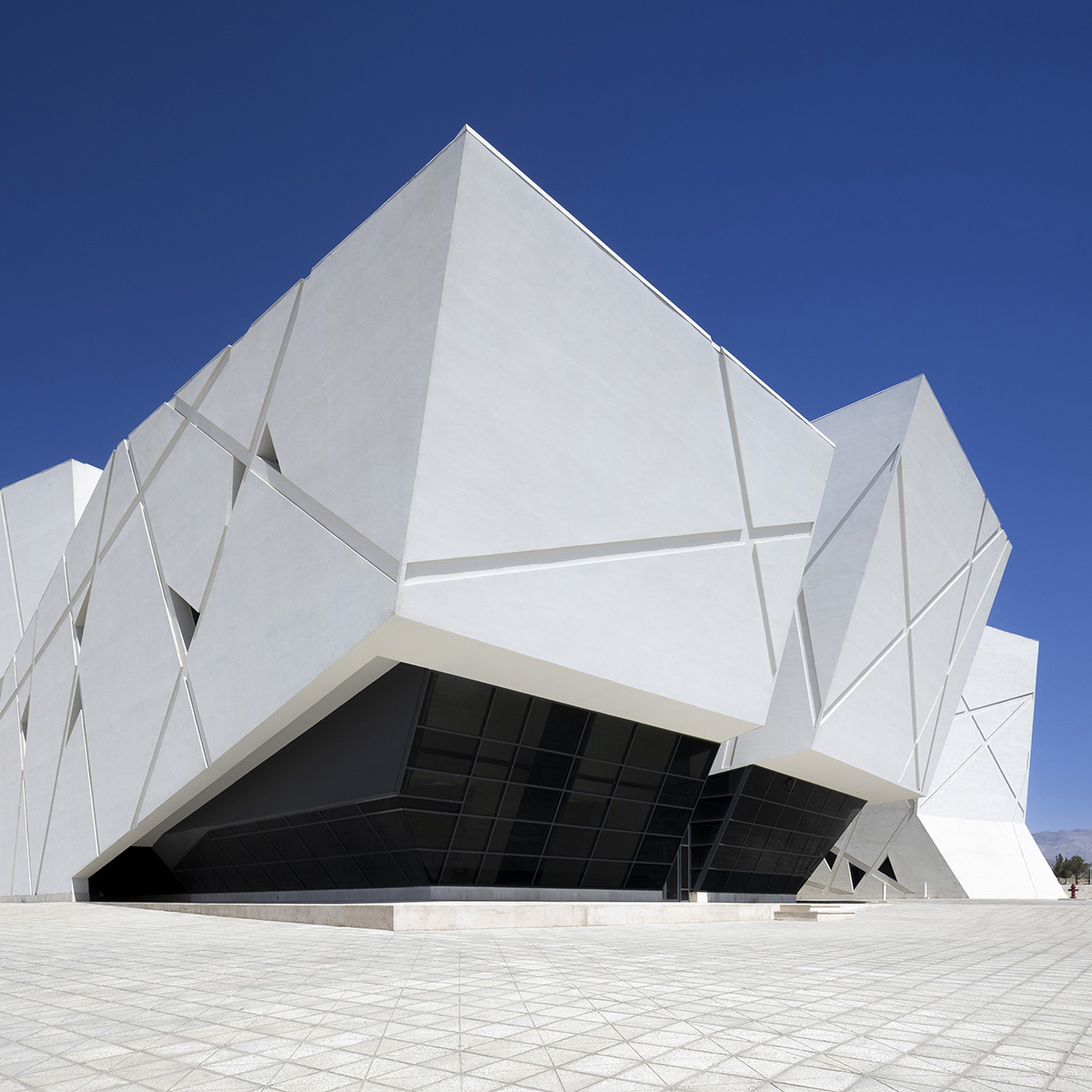 The University of Semnan Auditorium and Library has been envisioned as a place where people can come together and exchange information, particularly within the context of the university setting.
The building consists of a 1000-seat central auditorium, two 200- and 150-seat training halls, a meeting room, a central library, university documentation center, facilities and a café.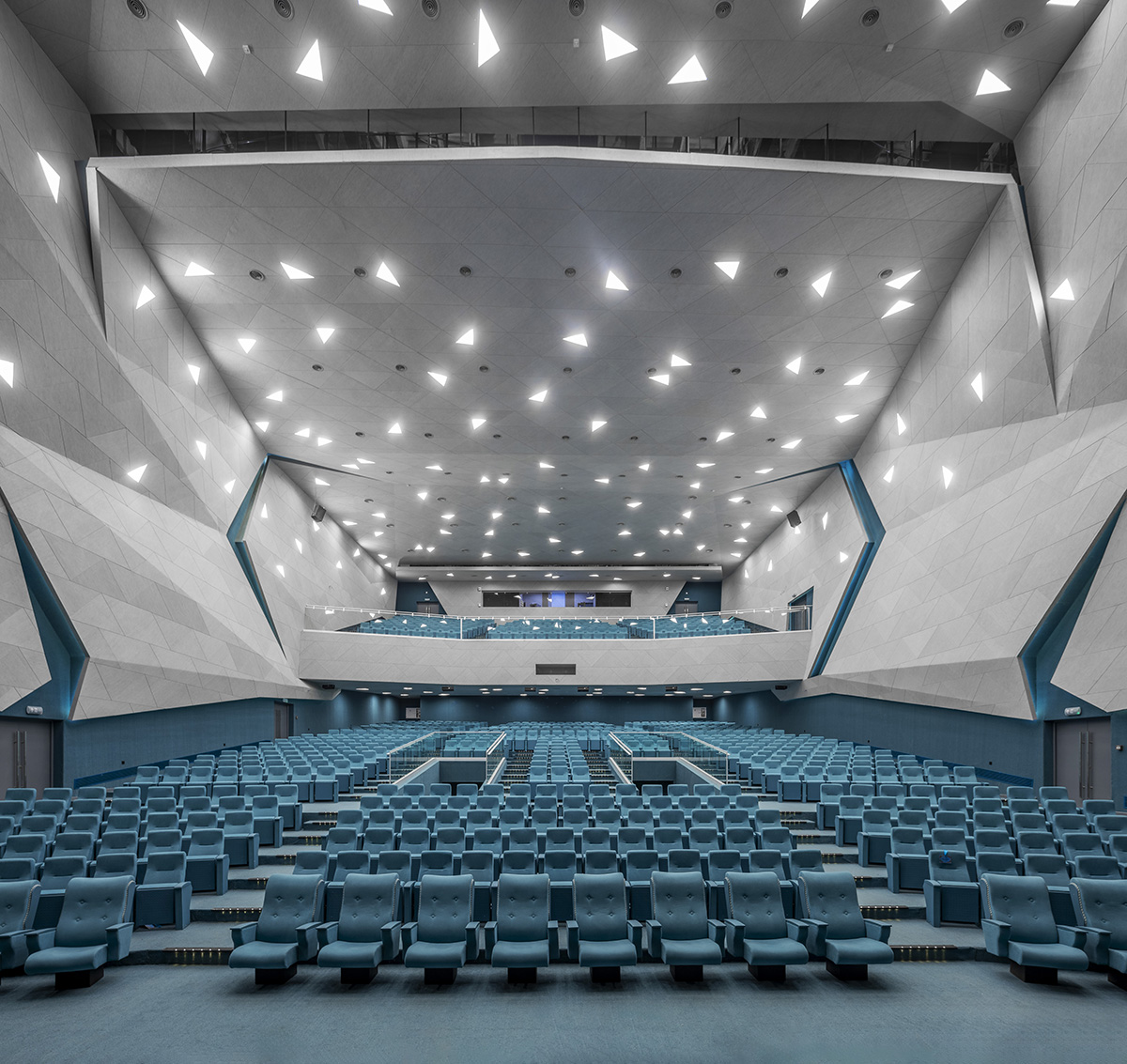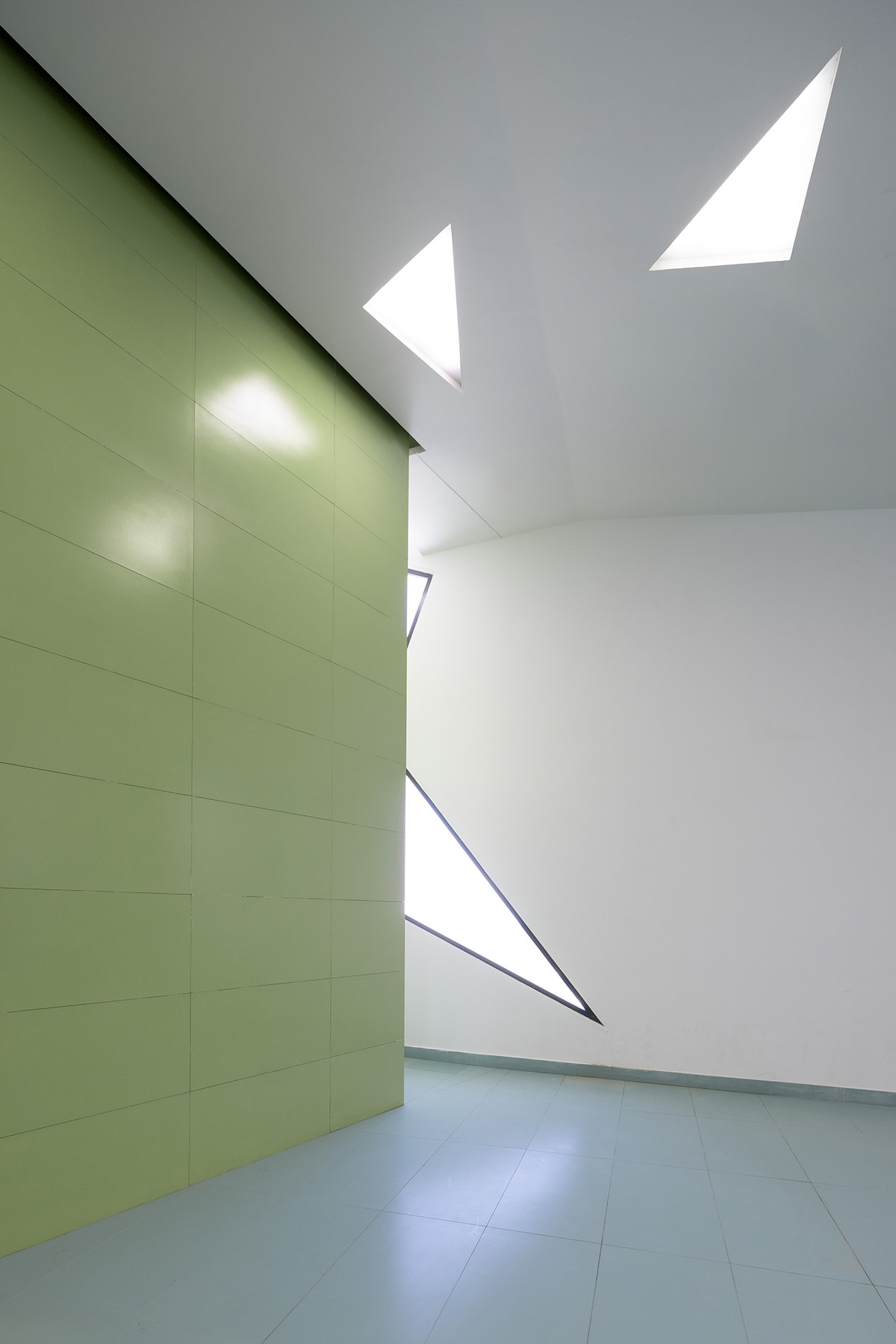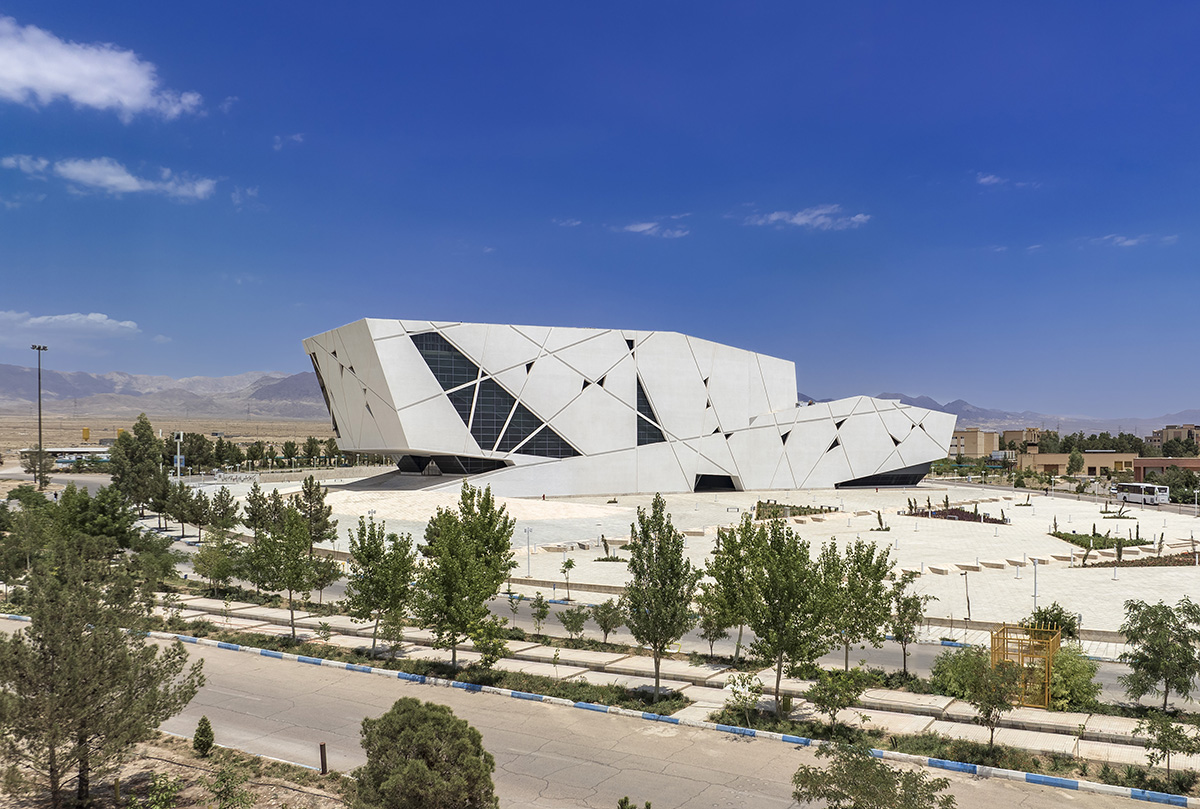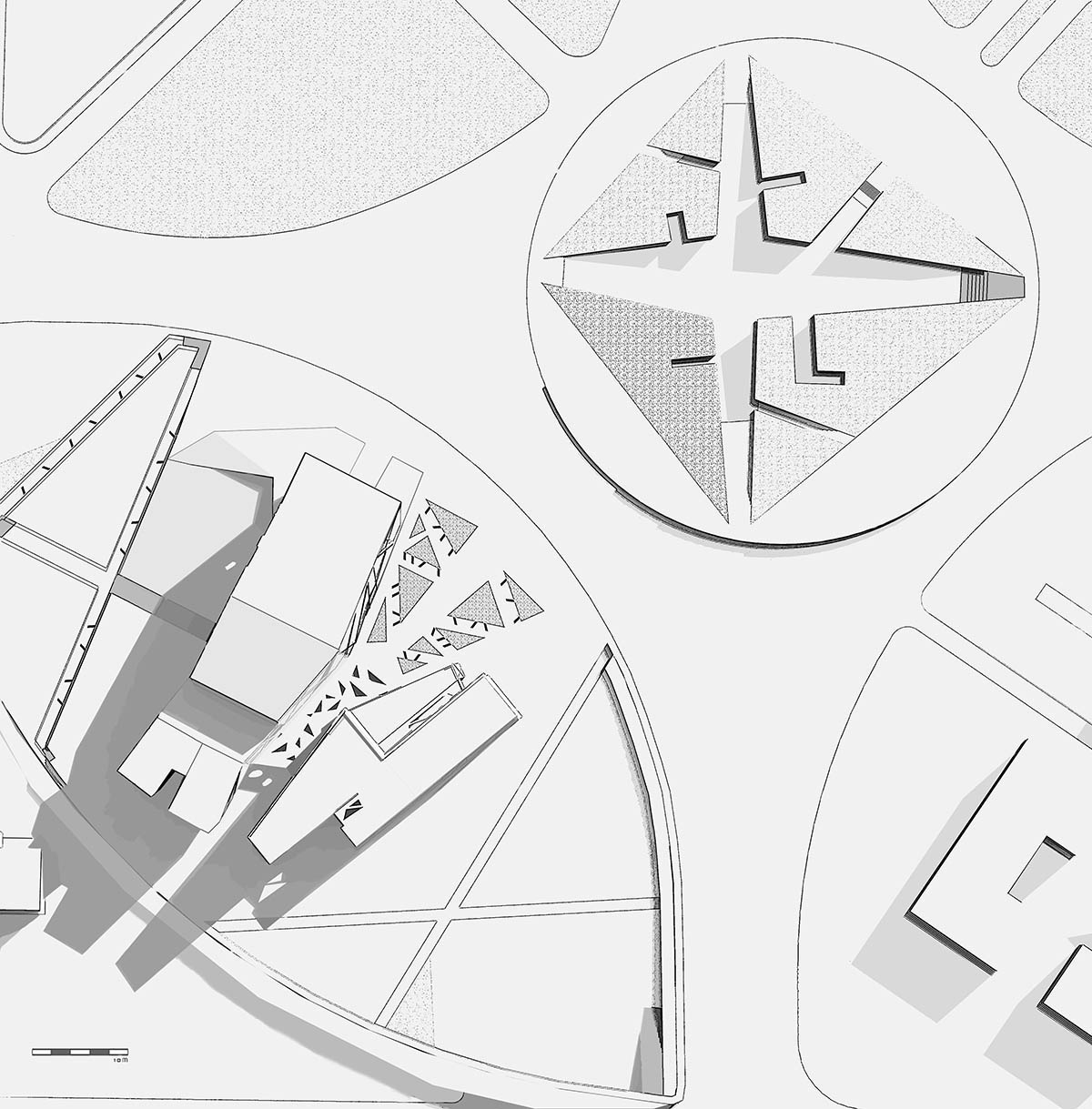 Site plan
Plan level +1.5m
Plan level +4.5m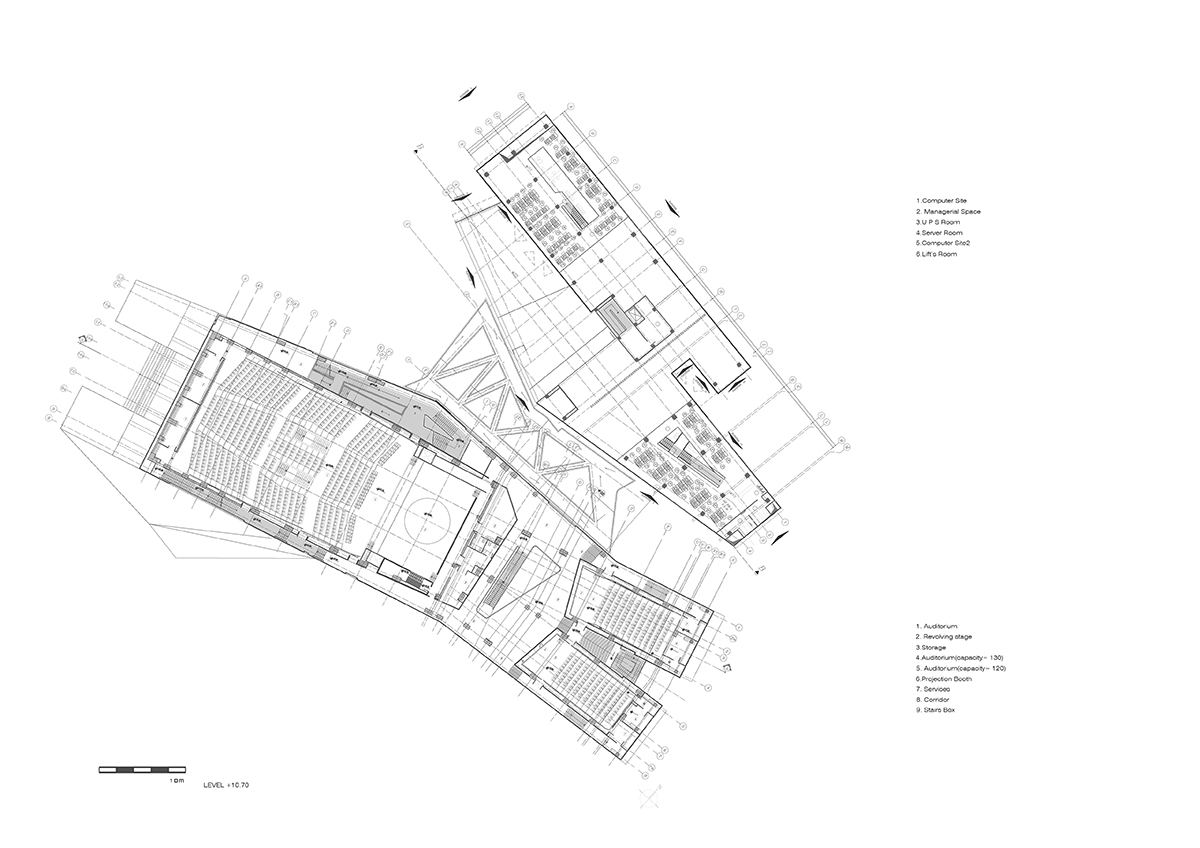 Plan level +10.7m
Plan level +19m
Perspective section
New Wave Architecture was founded in 2006 by Lida Almassian, Shahin Heidari and Gholamreza Tohidi. The studio is a 150 person innovative architecture design firm in Tehran, Iran.
Project facts
Project name: University of Semnan Auditorium and Library
Architects: New Wave Architecture
Location: Semnan, Iran
Gross Area: 14,000m2
Architects Principal and Director: Lida Almassian, Shahin Heidari
Design Team: Sara Farahani, Maryam Amanpour, Zahra Hamedani, Neda Dehghani, Maryam Ayoubi, Maryam Shokouhi, Narges Dehghani, Rana Abbasi, Golrokh Heydarian, Pary Pourmoghadam
Structural, Mechanical & Electrical Consultant: New Wave Architecture
Structural Design Supervisor: Yaghoub Abedpour
Client: University of Semnan
Construction supervisors: Gholamreza Tohidi, Abolfazl Jalazadeh, Sohrab Kashefi
Acoustic Engineering Company: Pars Viuna/ Aidin Toloui
Contractor: Polband Construction Company
Design Date: 2007
Date of Completion: 2023
All images © Parham Taghiof.
All drawings © New Wave Architecture.
> via New Wave Architecture