Sponsored Content
Curvaceous sky island by Genesis Planners redefines standards in luxury living in Hyderabad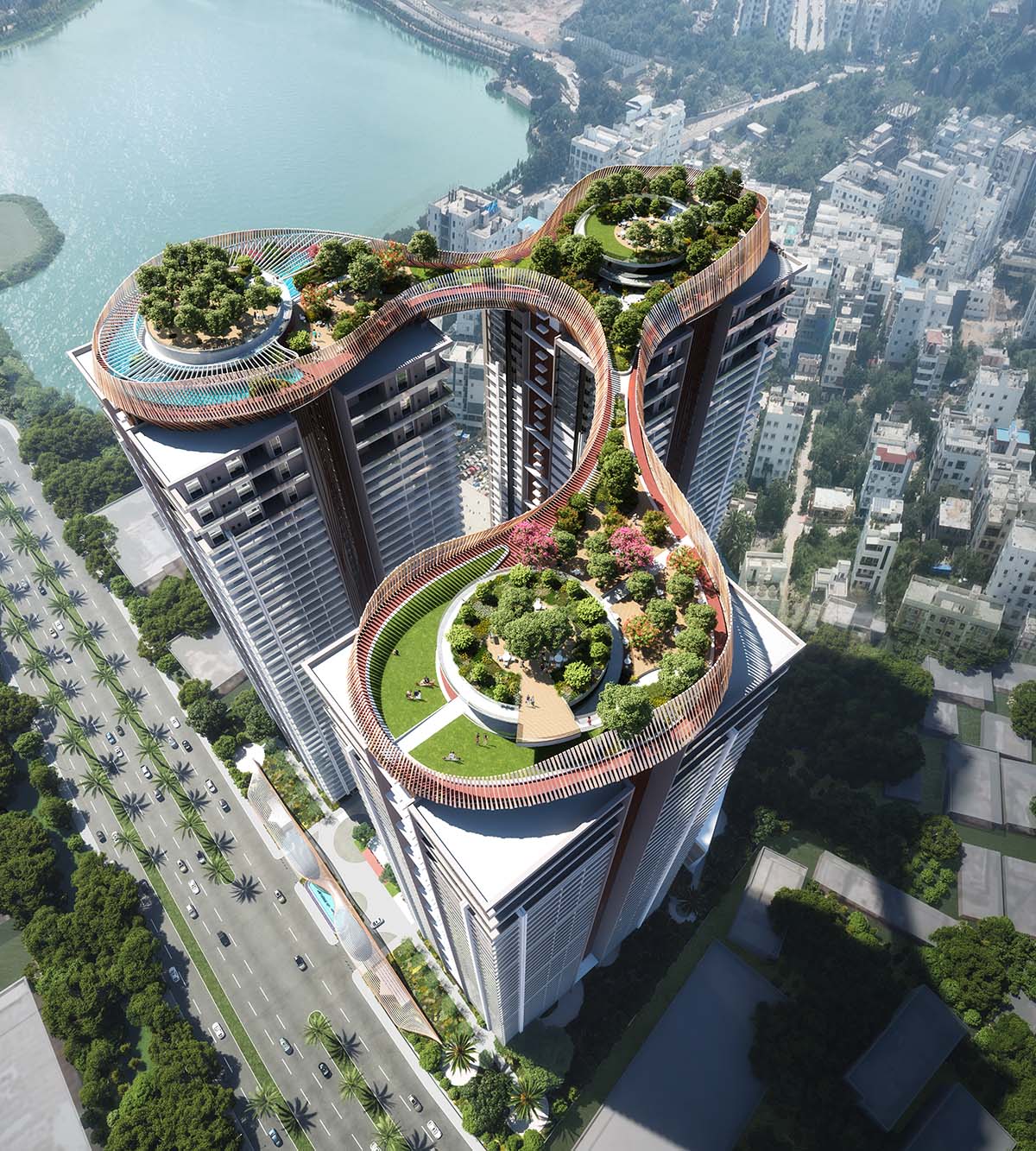 Raghava IRIS, designed by Indian architecture practice Genesis Planners, stands as a modern marvel, a testament to architectural innovation and a harmonious blend of urban aesthetics with the beauty of nature. Comprising three majestic skyscrapers, each soaring to an impressive 45 floors, this residential project redefines luxury living and architectural excellence.
The story of Raghava IRIS is one that unfolds with elegance, sophistication, and a commitment to creating a living space that transcends boundaries.
Proposed in Hyderabad, India, the design philosophy behind the residential towers is a true work of art. It's a fusion of urban sensibilities with a deep reverence for the natural world.
The architecture pays homage to the evolving urban landscape while embracing the serenity and beauty that nature offers. As the towers ascend into the sky, they encapsulate the essence of modern living within an environment that reflects the tranquility of the surrounding landscape.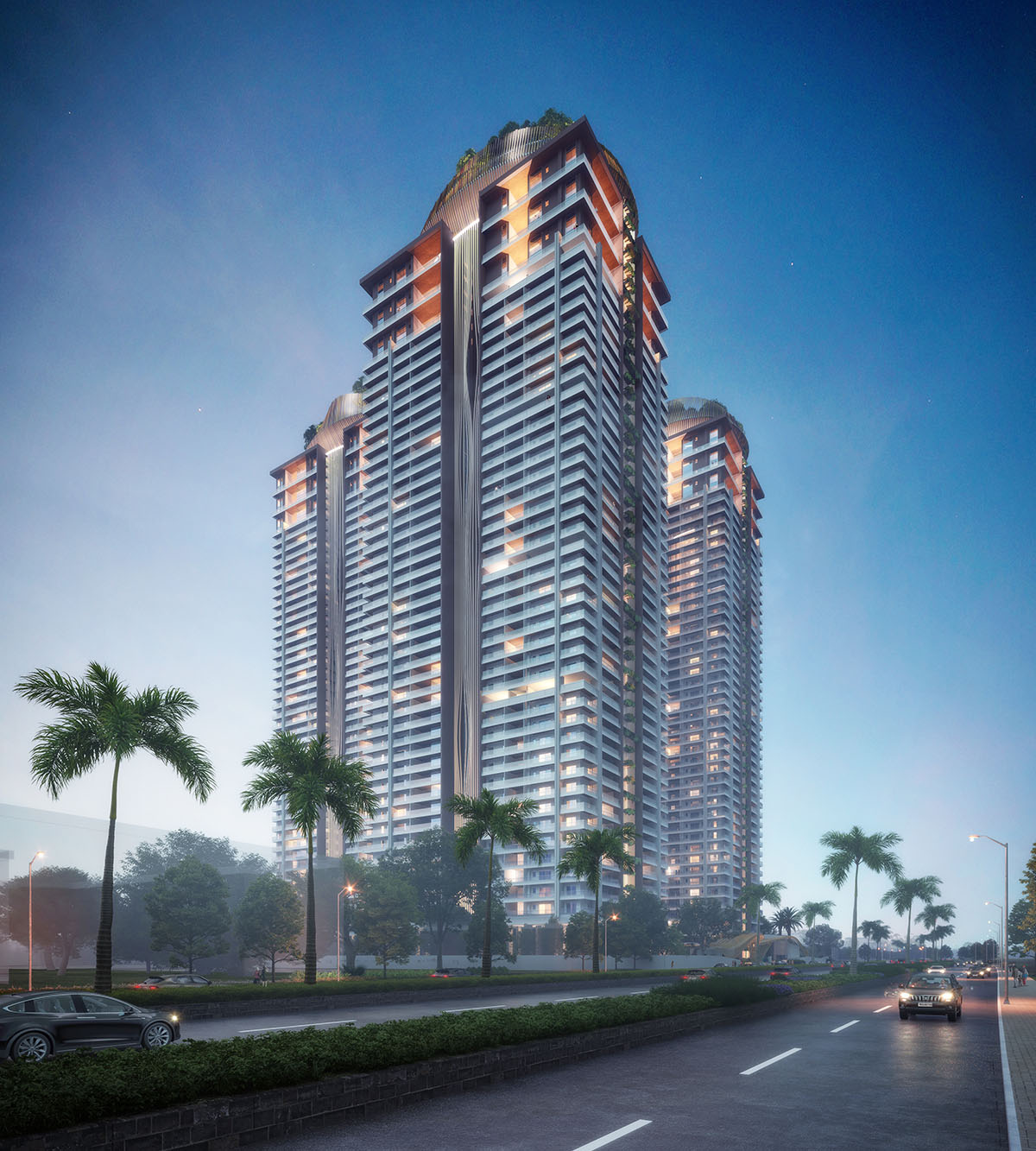 A crown jewel atop these magnificent towers is the iconic "Sky Island." An architectural gem, the Sky Island elegantly connects the three towers, serving as a testament to human ingenuity and design prowess. It's a two-level expanse of beauty and functionality, meticulously designed with themed landscapes and world-class amenities.
Crafted in collaboration with a distinguished Singapore landscape consultant, the Sky Island offers an elevated experience like no other.
The open expanse of the sky above provides a canvas for breathtaking panoramic views – from the cable bridge that spans the horizon to the captivating glimpses of the cityscape below. It's an oasis of tranquillity amidst the urban hustle, offering a place of solace and beauty that is truly remarkable.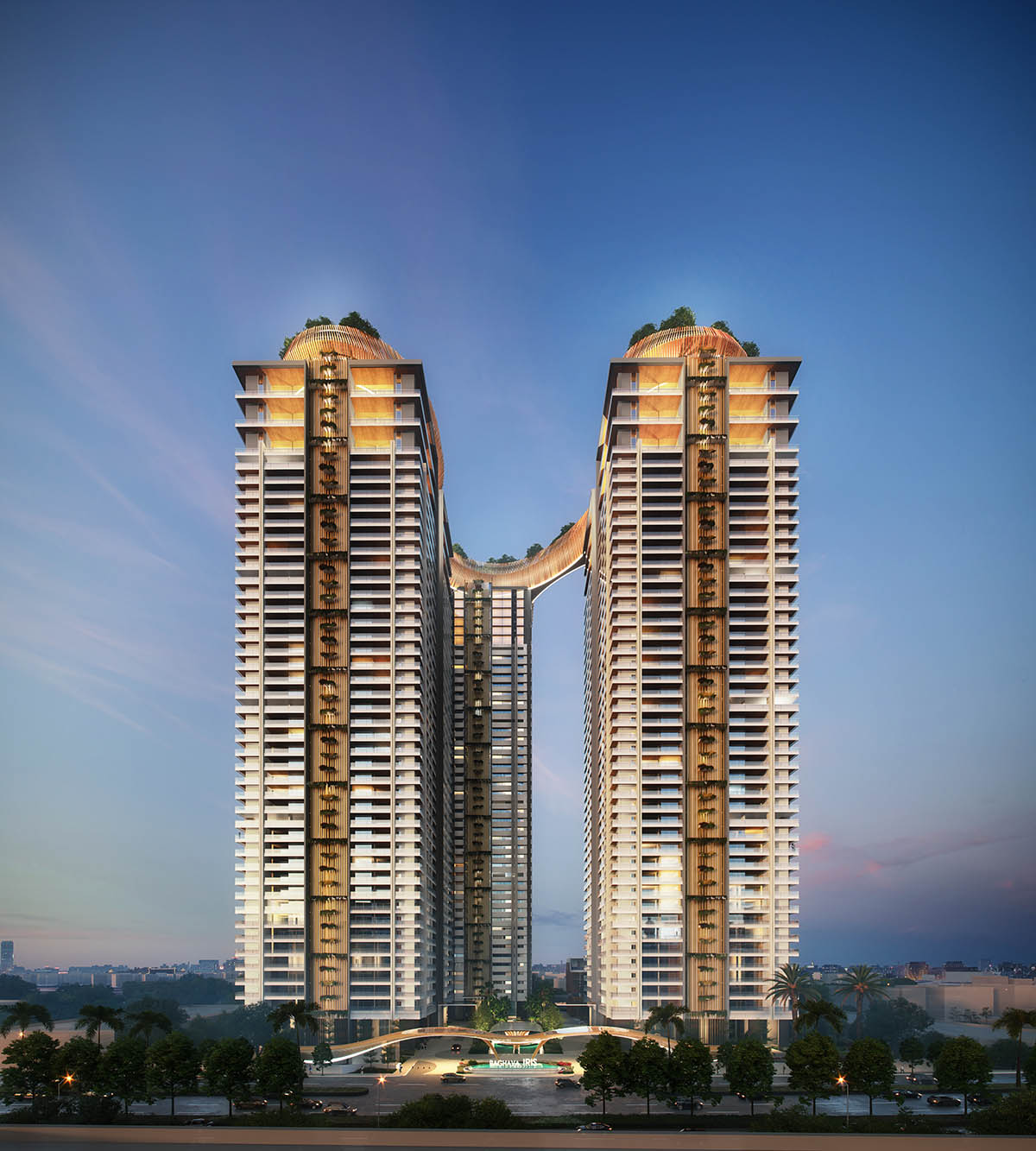 Raghava IRIS extends its magnificence across a sprawling 7-acre canvas, strategically located in the heart of Hyderabad. The architecture of Iris is more than just a sight to behold; it's a promise of exceptional living.
The residences within the towers redefine opulence and comfort, setting new standards in luxury living. These Sky Villas, perched atop the towers, boast stunning architecture and meticulous attention to detail. From the pinnacle of the Sky Island to the grandeur of the entrance, every corner of Raghava IRIS is a masterpiece.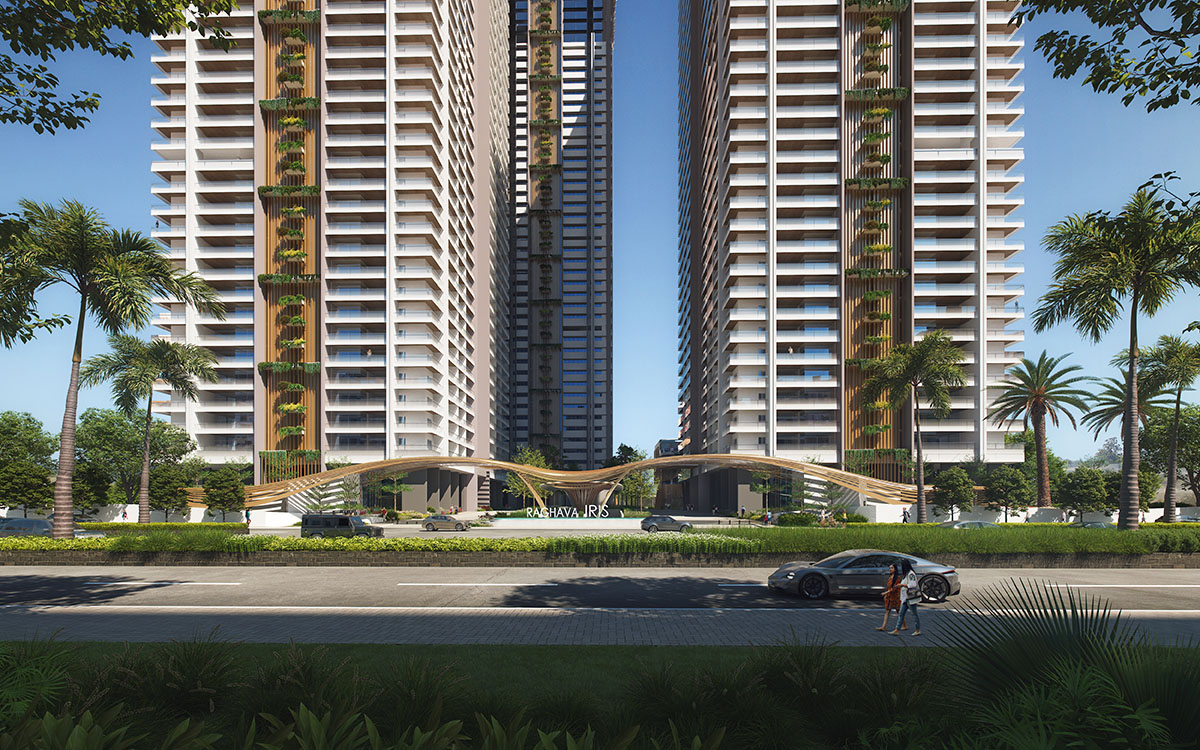 At its core, Raghava IRIS is a symbol of innovation and aspiration. It's not merely a residential project; it's a manifestation of a lifestyle that embraces the future of fine living. The avant-garde design, coupled with the prime location, positions Raghava IRIS as a beacon of architectural brilliance that the world will admire.
This project is set to reshape Hyderabad's skyline and draw the attention of discerning individuals from across the globe who seek nothing but the best in luxury living.
What truly sets Raghava IRIS apart is its commitment to pushing the boundaries of architectural and environmental excellence. It's not just about luxury; it's about sustainability, innovation, and the creation of an environment that respects both the past and the future.
The project's design undoubtedly takes into consideration sustainable practices that minimize its environmental footprint. From energy-efficient features to possibly incorporating green building materials, Raghava IRIS likely embraces a holistic approach to reducing its impact on the planet.
In conclusion, Raghava IRIS is a masterpiece that stands as a testament to the harmonious marriage of architecture and nature. With its soaring towers, the captivating Sky Island, and the promise of unparalleled luxury living, this project redefines what it means to reside in opulence.
It's a celebration of innovation, design, and the art of creating spaces that inspire and uplift. Raghava IRIS is not just a living space; it's a statement of grandeur, elegance, and a bold step into the future of refined living.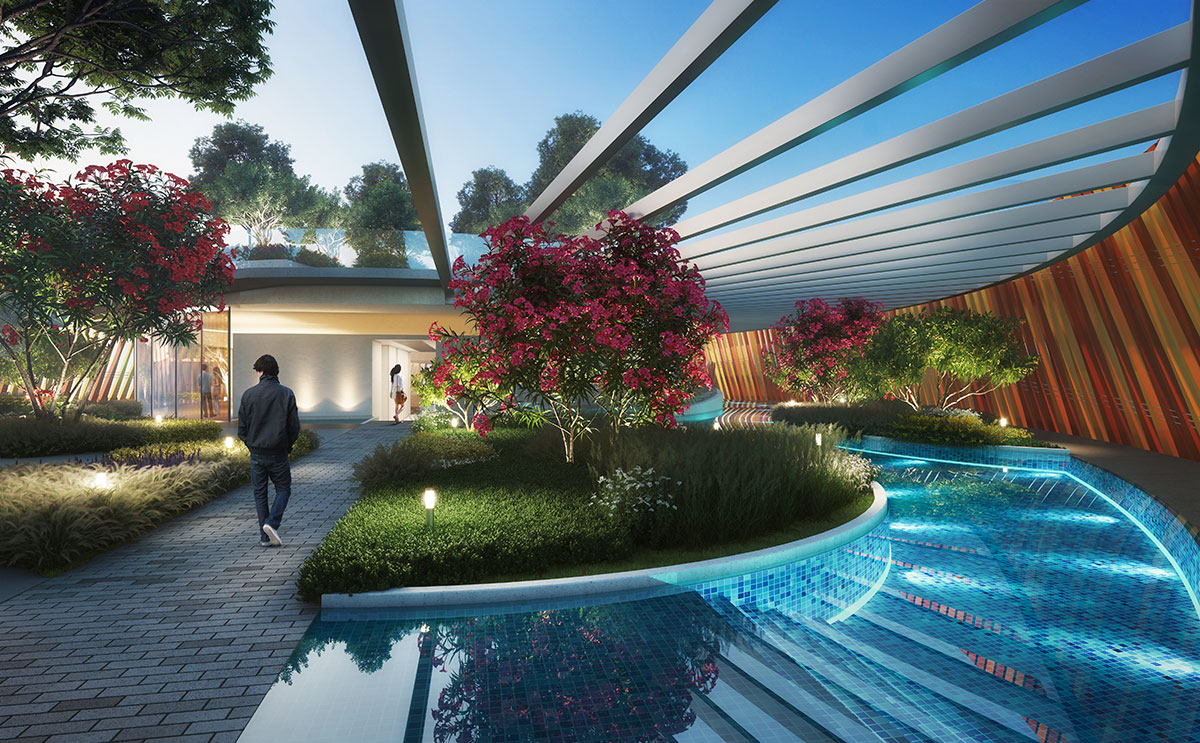 View from basement
Column path view
Masterplan
The Sky Island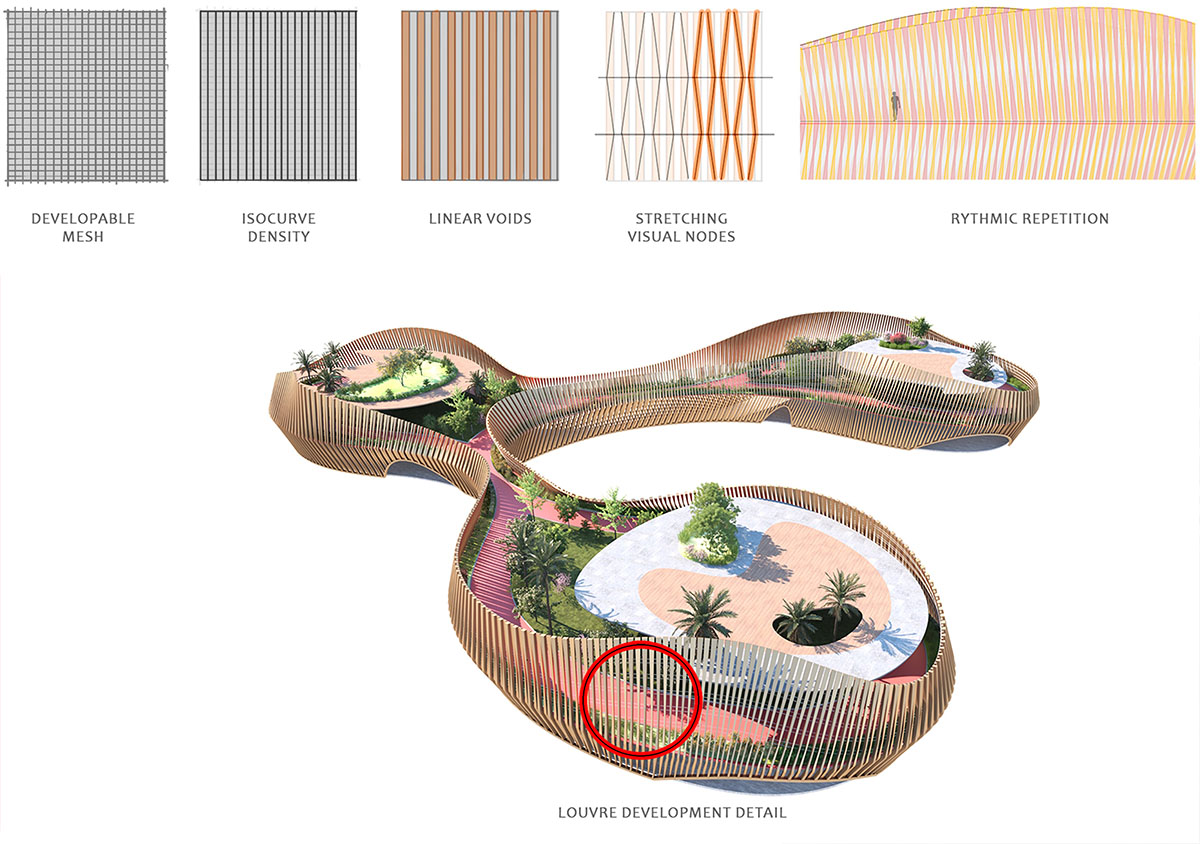 The Sky Island detail
Genesis Planners is Professional Member of the World Architecture Community. Take a look at more projects of the firm on its Office page.
Based in Hyderabad, the firm with a 27-year experience has an extensive portfolio of residential apartments and gated communities.
Project facts
Project name: Raghava IRIS
Architects: Genesis Planners
Location: Hyderabad, India
Land Area: 6.97 Acres
Built up area: 3.1 Million sft.
Building Configuration: 4Basements landscaped Stilt 45 Floors two level sky deck at top. Lower-level decks on 3 towers connected by floating bridges.
Height of the Bulding: 162 Metres
Total number of units: 540
Principal Architect: Ar. Chandra Shekar
Structural Consultant: Buro Happold Consultants
Landscape Consultant: STX- Singapore, and Integral Design, India.
MEP Consultant: AEON Consultants
Media Partner: impact3D
All images and drawings courtesy of Genesis Planners.
> via Genesis Planners