Wiki World Builds Natural Camp in Outskirts of Wuhan
The cabin is small and hidden in the woods, as if it is part of nature; the cabin is lightly placed on the earth, not a burden to nature. Cabins are put together quickly like LEGO, with many families involved.
Wiki World Natural Campsite is located on the outskirts of Wuhan, which is a rural practice teaching base and research camp jointly run by universities to serve rural revitalisation and sustainable developments.
The project spans an area of approximately 666 square meters and uses facilities from tourism development available on site to construct a series of dotted communal programmes such as classrooms, prefabricated cabins, and areas to host building activities.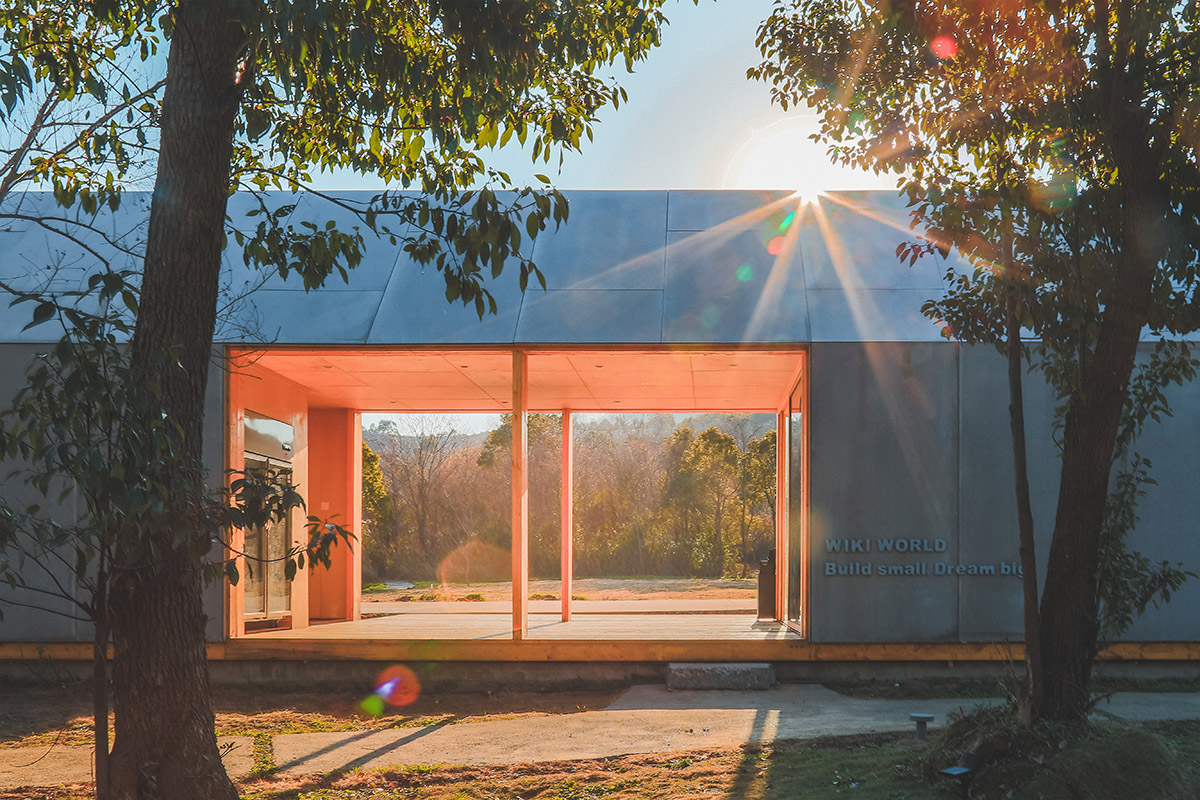 "We built a lot of interesting cabins, and we yearn for the opportunity to live in nature after COVID-19," said Wiki World.
The Wiki World Natural Camp intends to bring true Nordic style camping experience to the locals, mostly families with young ones, as well as offering building courses in nature in order to provide respite and allow people to return back to nature.
"We believe that it will bring more vitality to the Chinese countryside through the interaction between urban and rural communities and physical collaborative construction," said Wiki World and Advanced Architecture Lab.
Following the philosophy to build naturally, the project commenced and kept every single tree on site, as well as preserved pre-existing trails and textures of the original woodland and farmland. The cabins are made out of timber and designed to be prefabricated and quickly assembled on site by teams of participants.
The project adopts primitive timber building techniques, such as charring the external timber panels with fire for a charcoaled finish on the facade at the same time weatherproofing it, exposing its rawness and beauty. As each timber component is connected by compact metal fixtures, it means the materials can be taken apart and reused again.
The camp has a strong desire to do minimal disturbance on the land, each cabin is lifted above ground, sitting on stilts, using no walls or artificial landscapes around.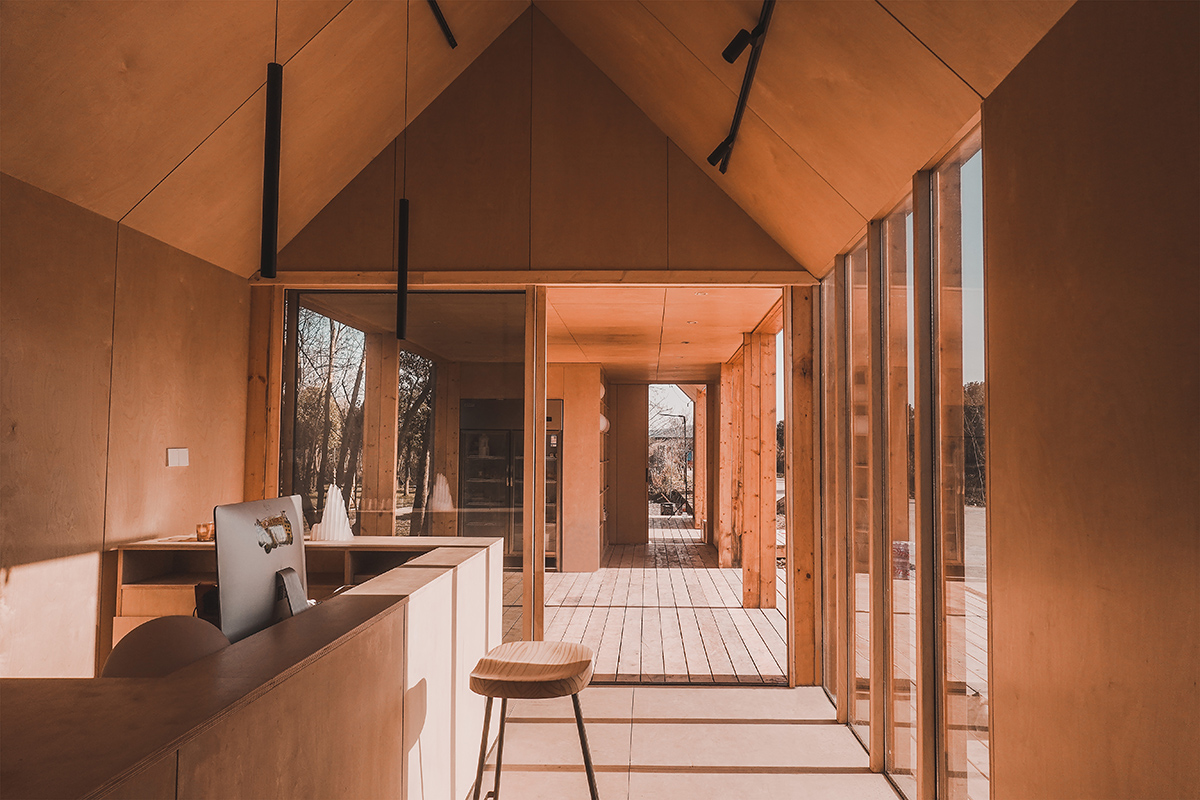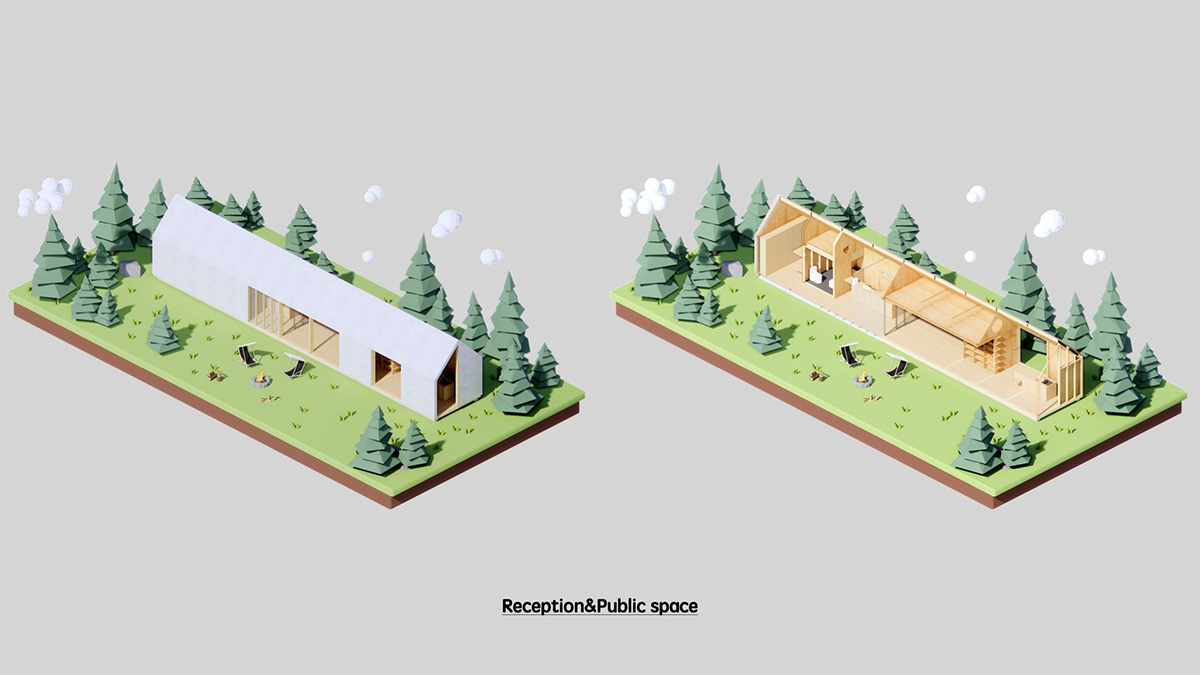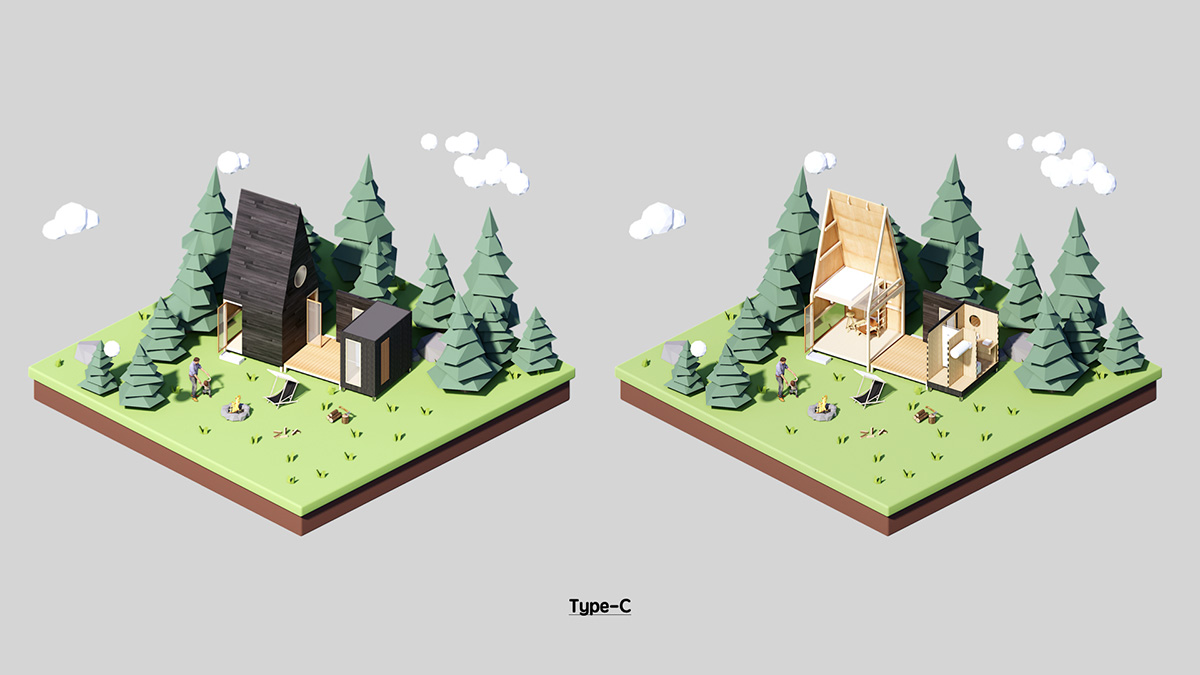 "Together with French universities and the French Ministry of Culture, we create a camp with the theme of natural architecture education," said the architects.
"In the past ten years of practice, we have completed dozens of community co-construction projects in more than ten countries around the world, and thousands of families have participated in them. In Wiki World natural campsite, we hope it is not only a static space product, but also a place to learn and build together with more friends who love architecture," they added.
Project facts
Project Name: Wiki World Natural Camp
Location: Wuhan, China
Program: Camp
Architects: Wiki World + Advanced Architecture Lab
Architects Team: Mu Wei, Zhang Yingchun, Wu Baorong, Feng Zhaoxian, Pan Yanjun, Li Jiaqi
Building Area: 666 m2
Structure: Prefabricated Timber
Timber Supplier: Glue laminated wood from Finland by Nantong Jiazhu Ltd
Insulation Supplier: Rothoblaas
Status: Completed
All images © Wu Ting, Pan Yanjun
All drawings © Wiki World & Advanced Architecture Lab
> via Wiki World & Advanced Architecture Lab