10 façades, 10 stories – the House of Delft design as an ode to pioneers
'House of Delft' is designed by Amsterdam based architecture office Koschuch Architects. The design is located right next to the Delft central station and is currently under construction. The concept is connecting the city's past, present and future. The building is designed as 'an ode to pioneers'.
Patrick Koschuch states: "Delft is a city of pioneers and innovation, and it has been for centuries. Seeing opportunities, creating opportunities, and making the impossible possible are in Delft's DNA." The city is world famous for its Delft Blue pottery and the artworks by Johannes Vermeer, but Koschuch wants to show that there is more to the city.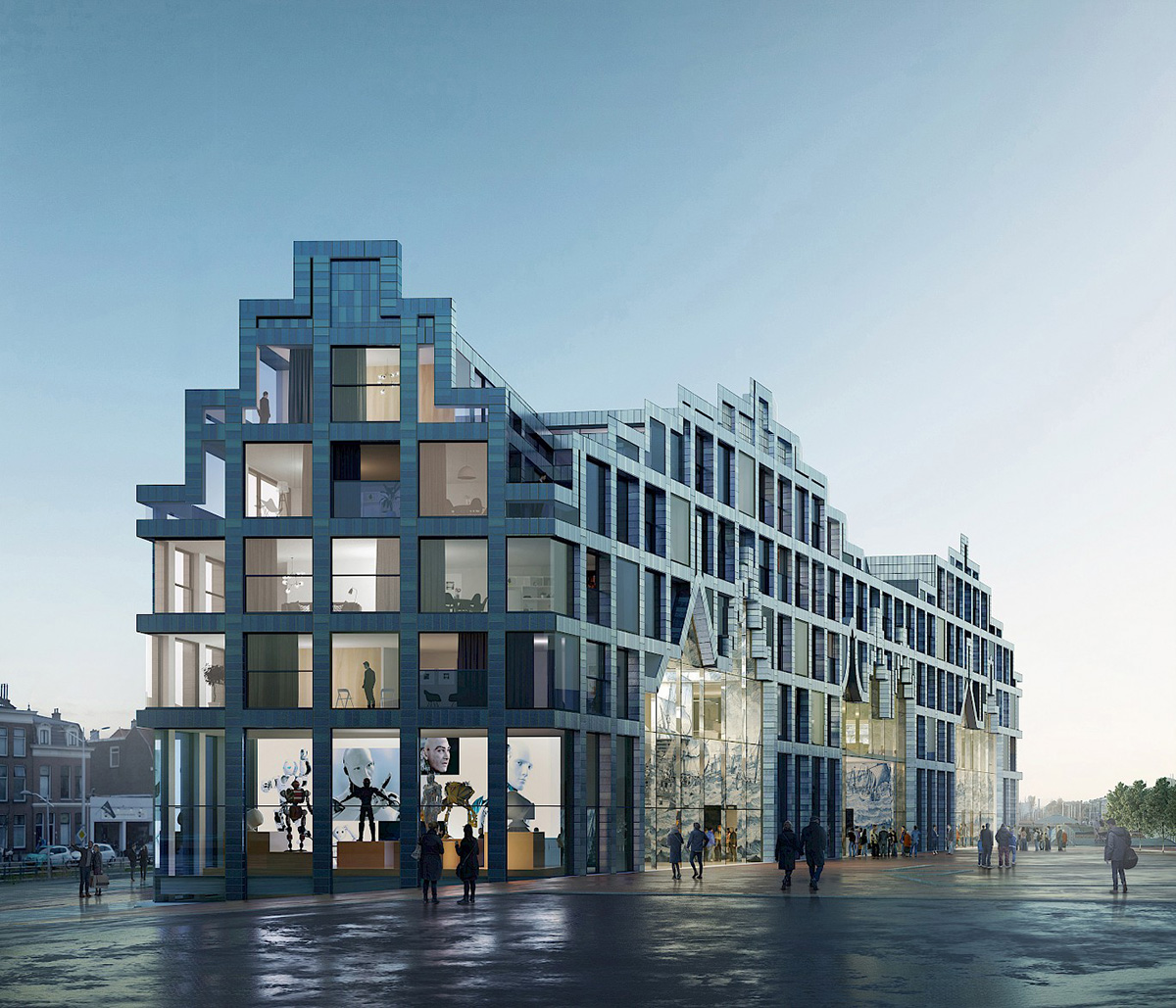 10 stories, 10 pioneers, 10 façades. Each façade is inspired by the original residences and birth houses of Delft pioneers. The building volume is defined by the context. The extrusion of three traditional Delft houses covers the entire building envelope. The ateliers are cut out of this volume, forming seven 'negative' façades. The three main façades that form the extrusion, are connected to Delft's history. The seven façades along the sides are referring to medical pioneers, the founders of Holland and Delft, and pioneers in the craft and arts.
Among the pioneers are Hugo de Groot, lawyer and inventor of the concept of national waters; Piet Hein, founder of the Dutch navy; but also medical pioneers Antoni van Leeuwenhoek and Reinier de Graaf are among the inspiring stories that shape this design.
Koschuch continues: "These inspiring stories form the starting point for House of Delft. An innovative and high-profile project in which the pioneers of Delft are honoured. Because of their extraordinary achievements in the fields of craft, science, art, technology, and high-tech innovation."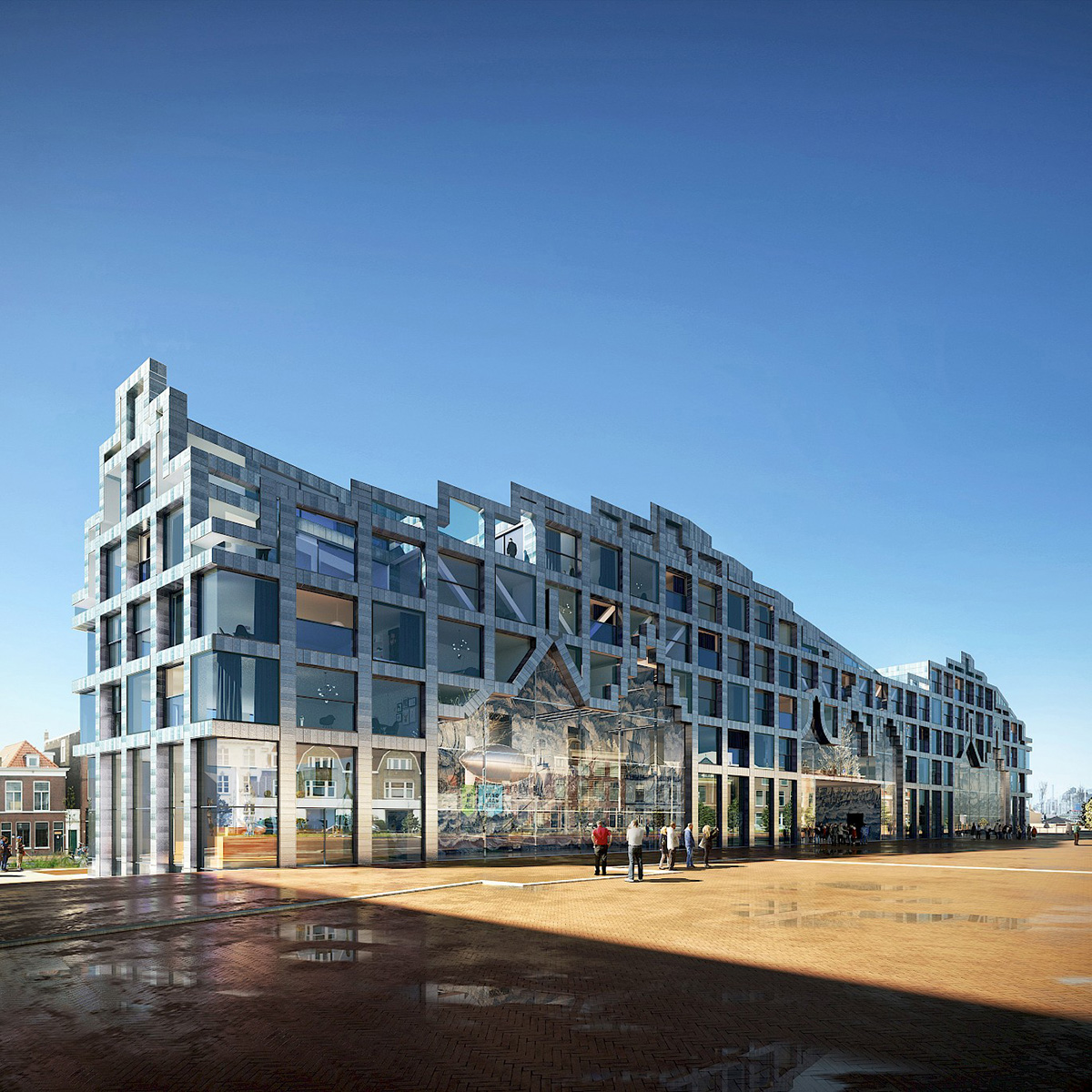 House of Delft is a modern translation of the Delft traditional architecture. The façade is an interesting composition of façade profiles and inverse houses, both with their own story and references. The project offers a wide range of program: creative work spaces for innovative companies, an auditorium and a 'living room' for Delft residents and visitors is designed. The project reflects Koschuch Architect's vision of 'rational exuberance'. Allowing for an iterative design process, resulting in a strong concept tailored to the context.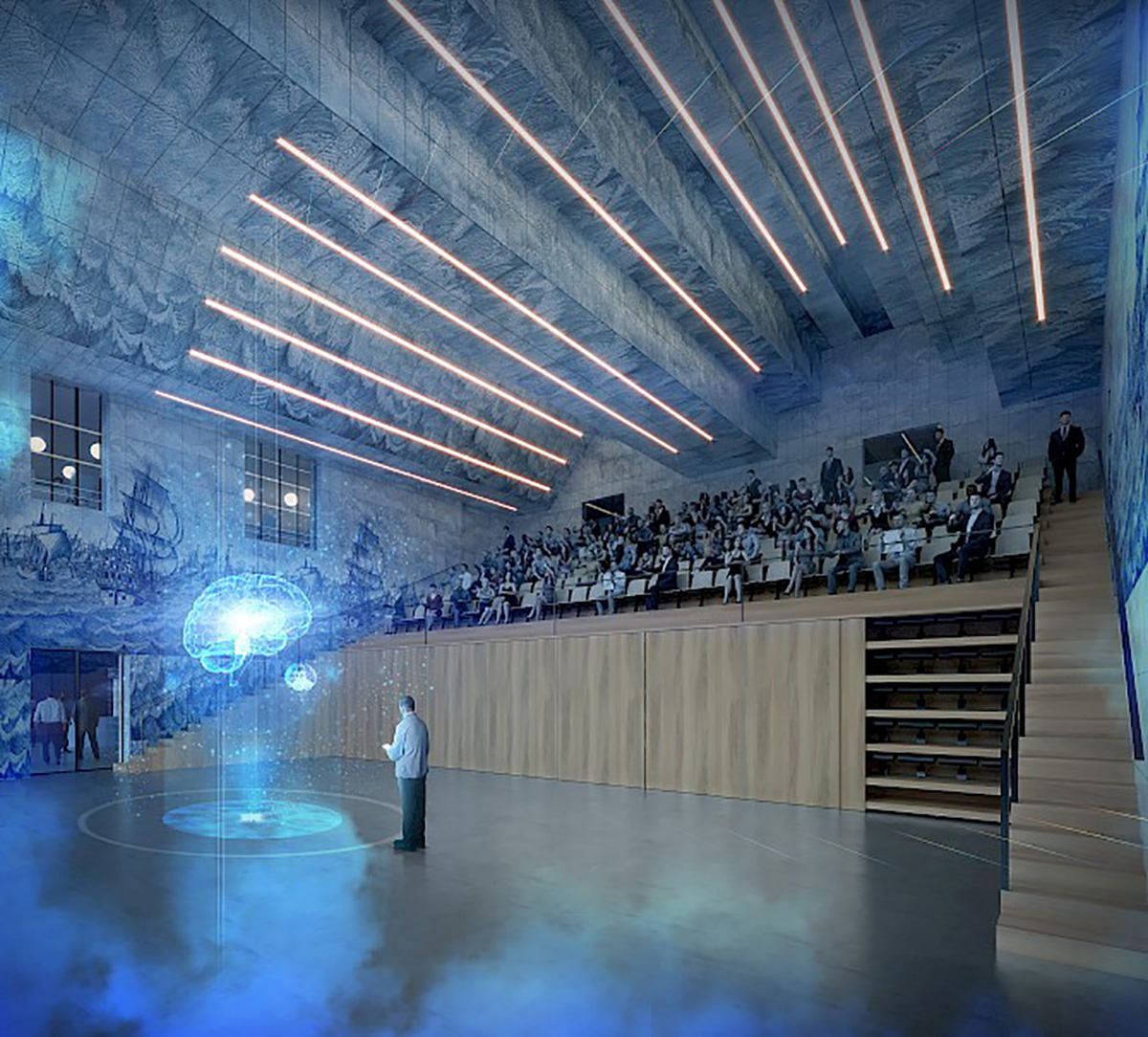 The project is currently under construction and topped out recently.
Project information:
Location: Delft, Nederland
Program: housing, offices, public program
Project team: Ralph van Mameren, Rui Duarte, Gianna Bottema, Mike Heemrood, Casper de Heer, Luca Vatteroni, Elisabetta Bono, Danai Tamiolaki, Jaco de Koning, Nick van Harmelen
Client: Delft Village bv
Contractor: Ter Steege – Dura Vermeer Bouw Zuid West
All images are courtesy of Koschuch Architects.
> via Koschuch Architects