Images revealed for Zanzibar Domino Commercial Tower that will become Africa's second tallest tower
Images have been revealed for a domino-inspired commercial tower that will reportedly become the second tallest tower in Africa and the biggest hotel in East and Central Africa after the Iconic Tower in Egypt.
According to The Citizen, the 70-story tower is designed by New York City and Dubai-based firm xCassia and developed with a joint venture of Tanzania's AICL Group and Edinburgh Crowland Management Ltd who signed a contract on 24 August, 2021.
Expected to cost $1.3 billion, the commercial tower will be situated on a manmade island off the west coast of Tanzania's Zanzibar archipelago.
Called Zanzibar Domino Commercial Tower, the design is inspired by the shape of stacked dominos that form the whole complex.
The tower is composed of individual 360 keys and covers a total of 1.2-million-square-foot comprising 560 units that will create two branded residences rising up towards the hotel apartments, with a five and six-star hotel.
The tower will also feature other amenities like resorts and wedding chapel that can be accessed privately by either helicopter, boat or by bridge.
Crowland Management Ltd CEO Emmanuel Umoh told The Citizen that "the tower is expected to be an iconic feature that will facilitate tourism and culture and offer business opportunities."
"The Zanzibar Domino is a unique project which is exceptionally well-suited to our investment philosophy of providing our investors with superior returns through exceptional schemes as well as strategic socioeconomic projects that leverage prosperity, people and the planet," he added.
Jean-Paul Cassia, the founder and design director of xCassia, said that his idea to build the tower on a man-made island was a decade-long dream, and turned into a reality after the studio found a site and investors who support the project.
Jean-Paul Cassia said that "first sketched in Paris in 2009 after my late father, two sons and I played a round of dominos, I dreamed of building this project for over a decade."
"Between its innate mathematical order and geometries found in nature, its pure lines and proportions that evoke growth, progress and freedom, it had all the bearings of an icon anyone could remember and draw on a paper napkin" he added.
In a press statement, xCassia stressed that the Zanzibar Domino Commercial Tower will become a key tourist spot and offer visitors, residents and businesses entertainment, culture and conferencing services.
The tower is planned on three key sites: the Arrivals Plaza, Zanzibar Domino and Island Resort in which each of the sites will have its own character and guests will be able to be accessed via a pathway with a seamless connection from arrival to destination.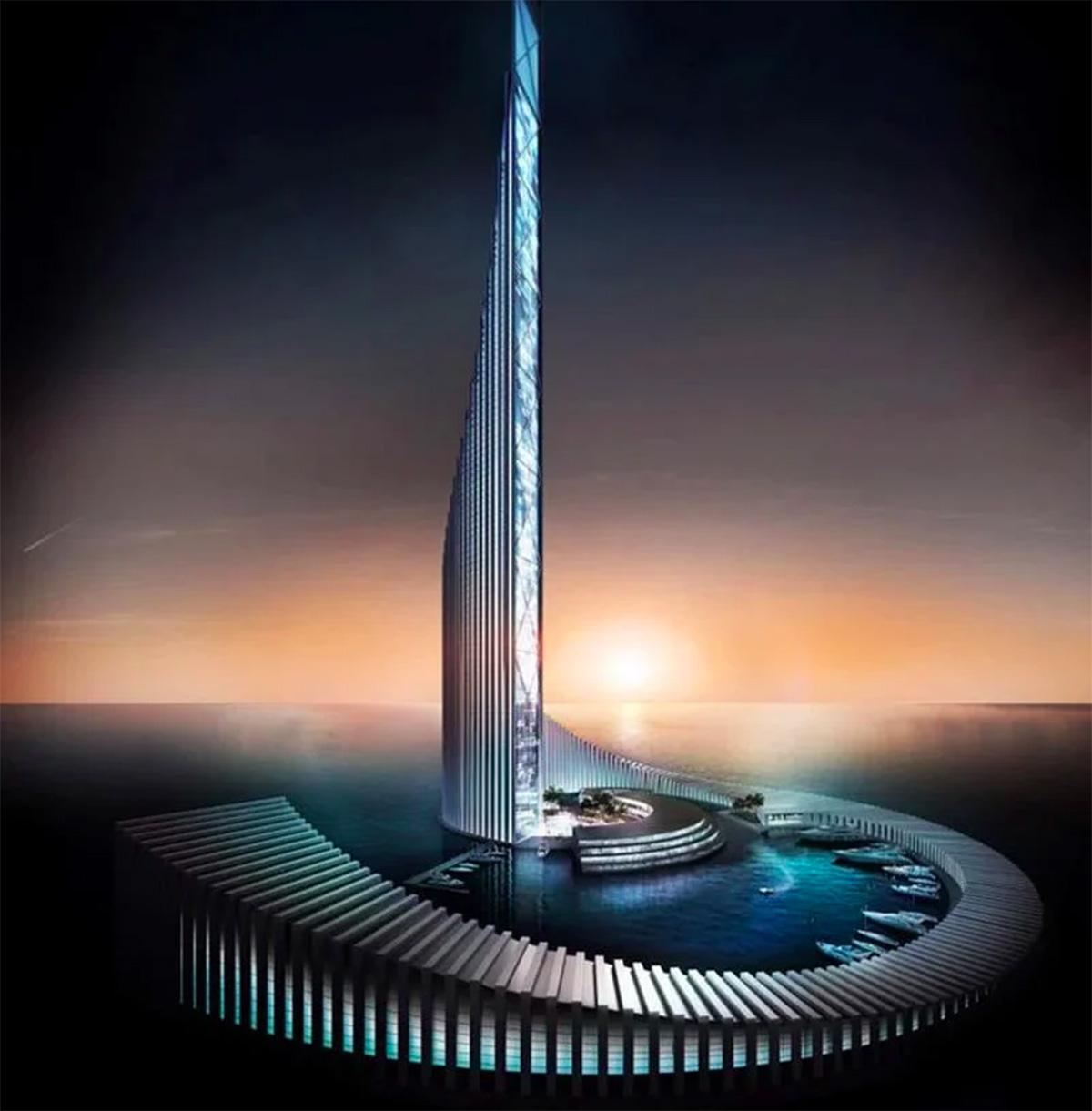 The tower is activated with a high and low bridges and the fist part of the bridge will offer a new experience of reaching the island from the Arrivals Plaza, and the Zanzibar Domino Bridge will be a backbone of the structure that distributes all transport and key services.
Construction is expected to take four years once the proposed project starts.
A similar version the Zanzibar Domino Commercial Tower had been planned on Ha Long Bay in Vietnam. However, the plans were scrapped due to the concerns during the pandemic in 2020.
All images courtesy of TCG International Consultants and xCassia.
> via The Citizen & xCassia