3rd Urban Economy Forum will be held on October 4-5, 2021 in Toronto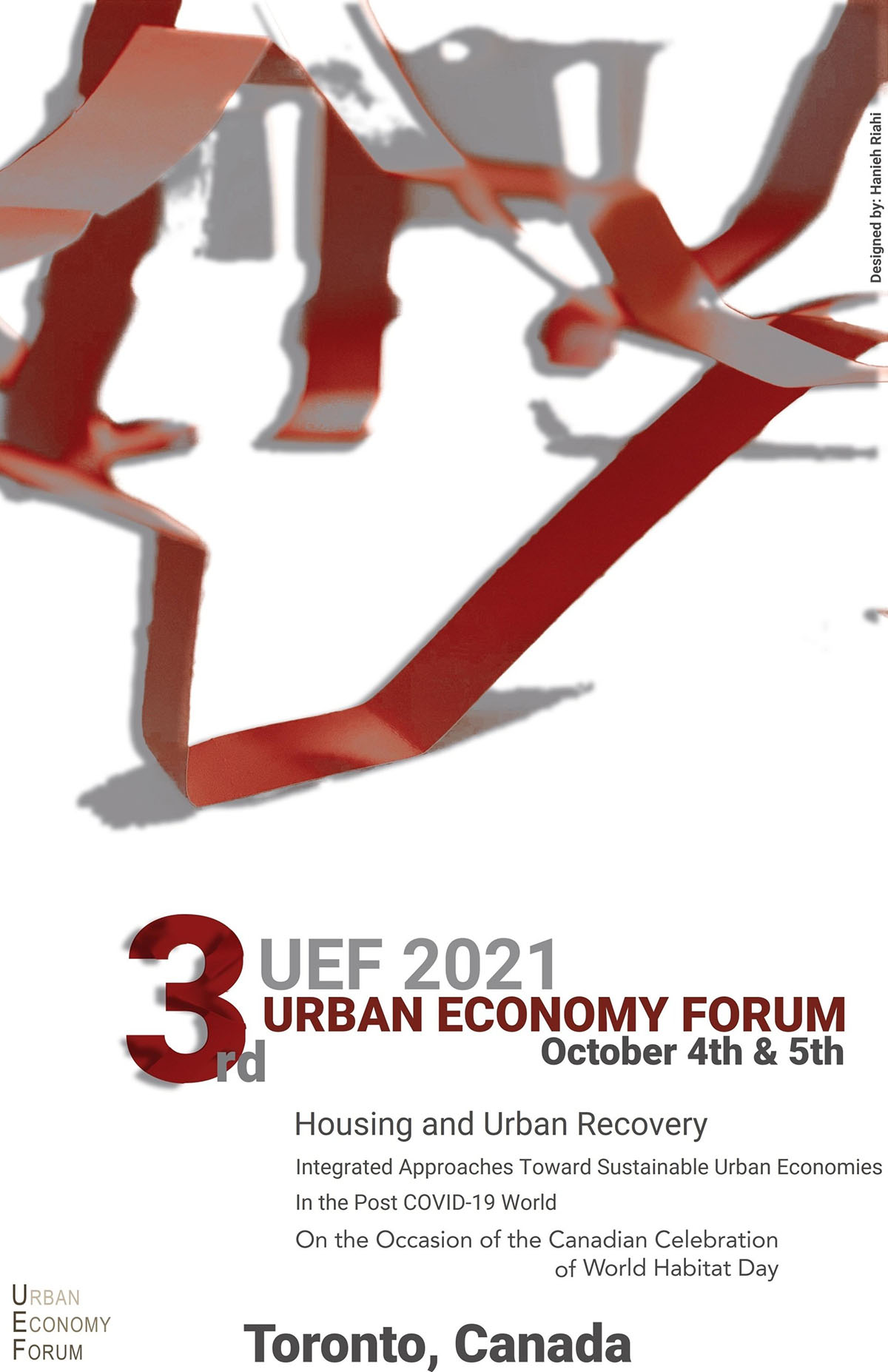 The 3rd Urban Economy Forum, UEF 2021 will be held on October 4-5, 2021 in Toronto, Canada.
The 3rd Urban Economy Forum will have a systematic focus on how to deliver adequate and affordable housing and healthy environments as core pillars for urban economic recovery to deliver sustainable cities and achieve the SDGs.
UEF 2021 will focus on housing as one of the key elements for urban equality, and as a practical arena for shifting societal behavior in a world affected by climate change and pandemics. There are several good practices for effective and scalable solutions being adopted by the people most impacted by COVID-19, who are least likely to have a steady place to call home and most affected by the damage to our climate.
UEF2021 has a growing list of speakers from municipal, provincial, and national governments, financial institutions, international organizations, universities, and civil society.
UEF2021 will have the following themes:
A. Urban Economy and the Global Pandemic
B. Housing and Urban Economy: Building Forward Better in a World with Pandemics
C. New Urban Agenda, architecture, urban resources and urban values
D. Climate Change and Urban Economy
E. Innovation, Governance, and the Urban Economy – Rethinking Urban Paradigms
F. Public Participation and Community Empowerment for Equitable Economic Growth
For most up to date information on UEF 2021, please follow UEF on Twitter.
Top image courtesy of UEF.
> via UEF