Sculptor's home studio features industrial saw-tooth roofs creating breathing interiors in Mexico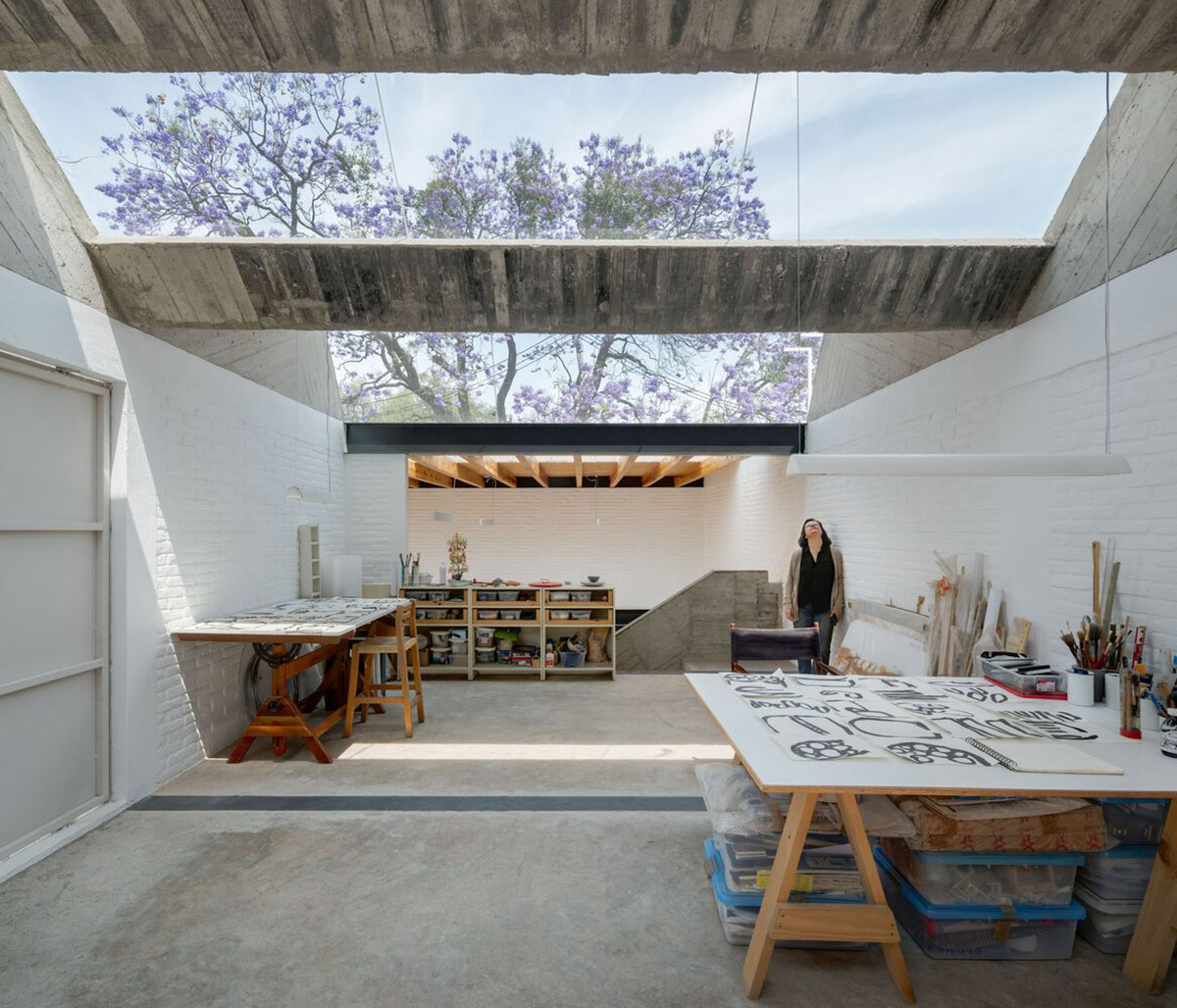 Sculptor Edna Pallares' new home studio features industrial saw-tooth roofs creating breathing interiors for the artist in Mexico City, Mexico.
Designed by Mexican architecture firm Vrtical, the 318-square-metre building was designed artist Edna Pallares' new house and working space where she can create her innovative sculptures and objects in a raw space.
Named Pallares House And Studio, although it's a typical home studio, the interiors of the house offer a fluid experience where each space configuration changes as long as users move around.
For the house, the architects are inspired by the materiality of Edna Pallares' sculptures, they combined the most important elements of the space for an artist: bringing adequate light into the different spaces.
The house is composed of three volumes and they are separated by a courtyard, the aim of the project is to create a surprising spatial sequence, at the time, the limits that contain the space, are rough and allow an introspective feeling, where solemnity is essential for the production of Edna's work.
The house is designed according to the needs of Edna Pallares, as she will use the space next to her workshop.
The architectural language of the house is inspired by the materiality of her sculptures, as Vrtical explained.
Offering a surprising spatial sequence, it is derived from a corridor with staple-shaped walls that connects all spaces as a backbone.
In the construction phase, Edna Pallares also applied some changes to the house. The suggestions ranged from sculptures embedded in the walls and floors to simple explanations of how she could inhabit the space.
Although a drawing studio was not planned in the original project, it is distinguished with its concrete roof following the shape of industrial saw-tooth roofs, which forms a brutalist accent on the project.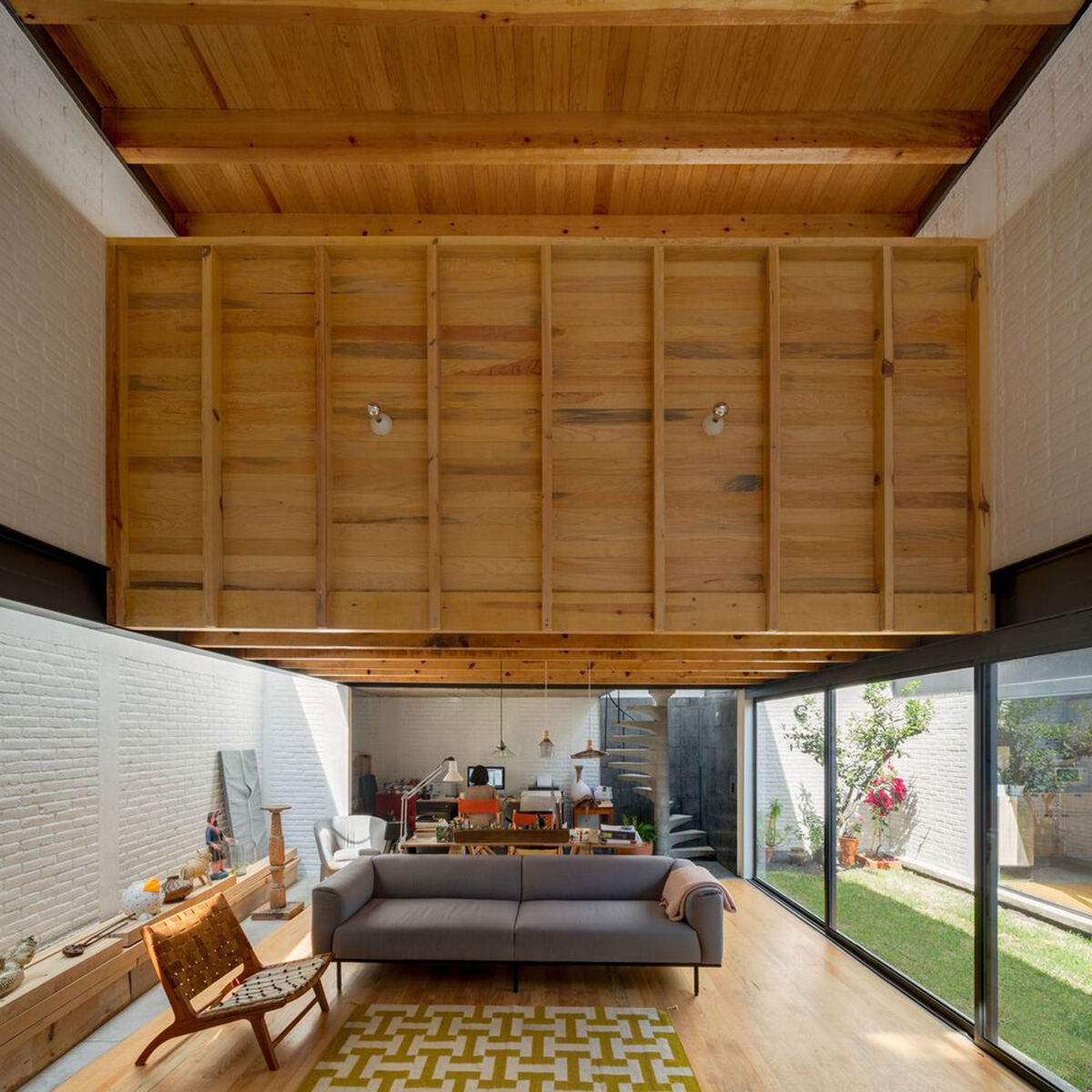 The construction of the house is made up of red brick load-bearing, and a wooden beam supported mezzanine. "This module accompanies the order of all the elements in space and, in some cases, the simple system acquires an ornamental complexity, as happens with the wall panels, where half of the partitions were turned outwards in a gesture of sculptural relief," said Vrtical.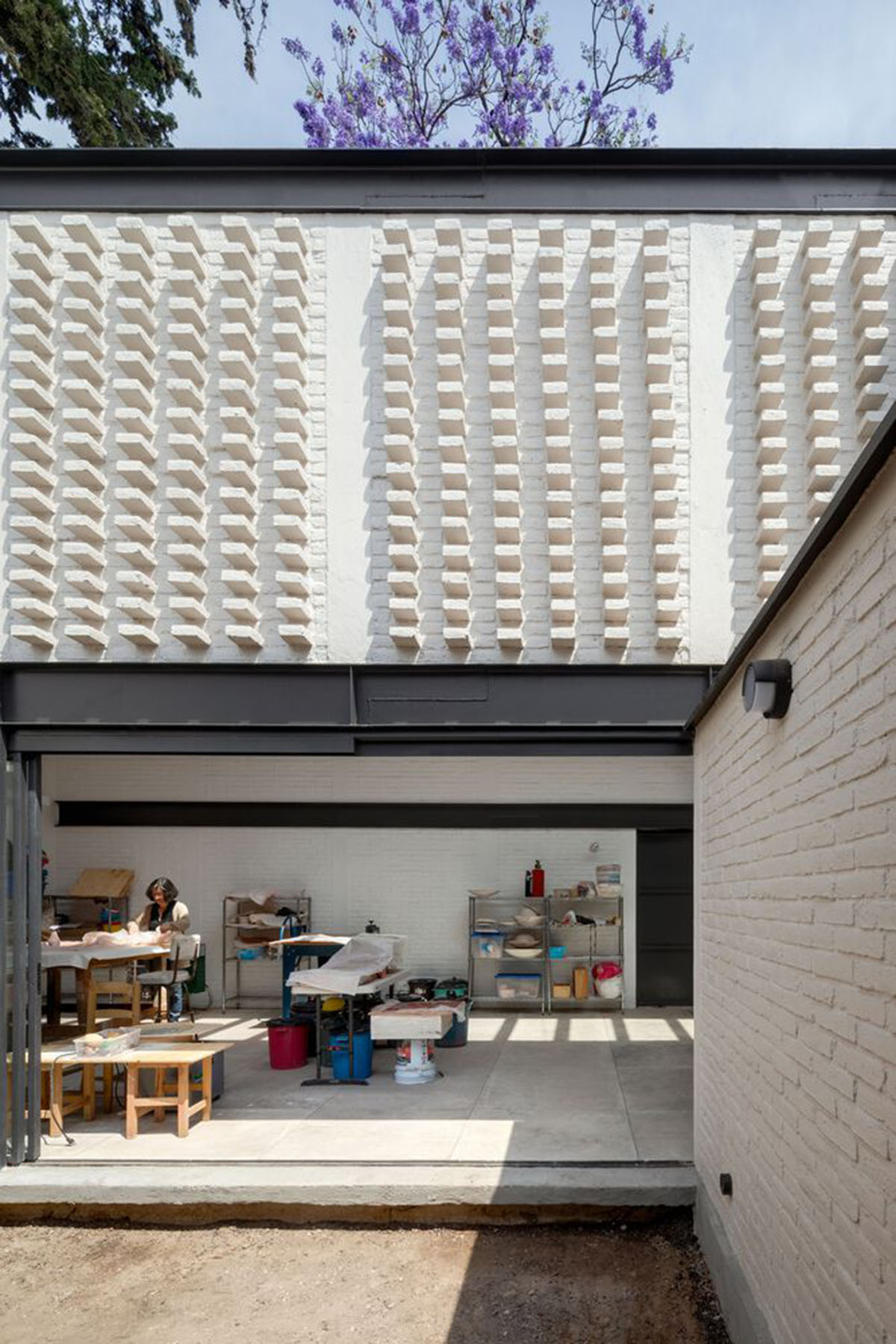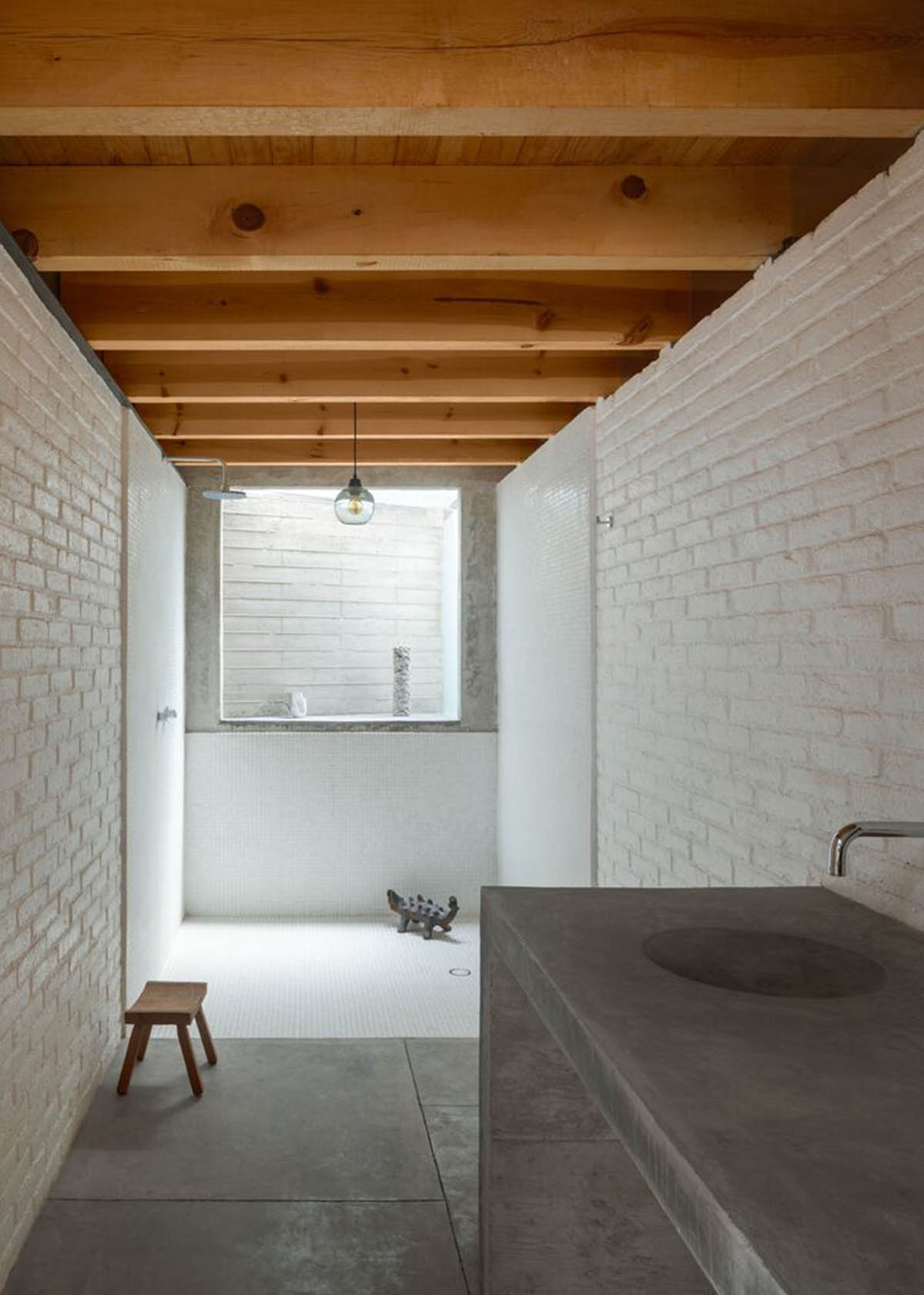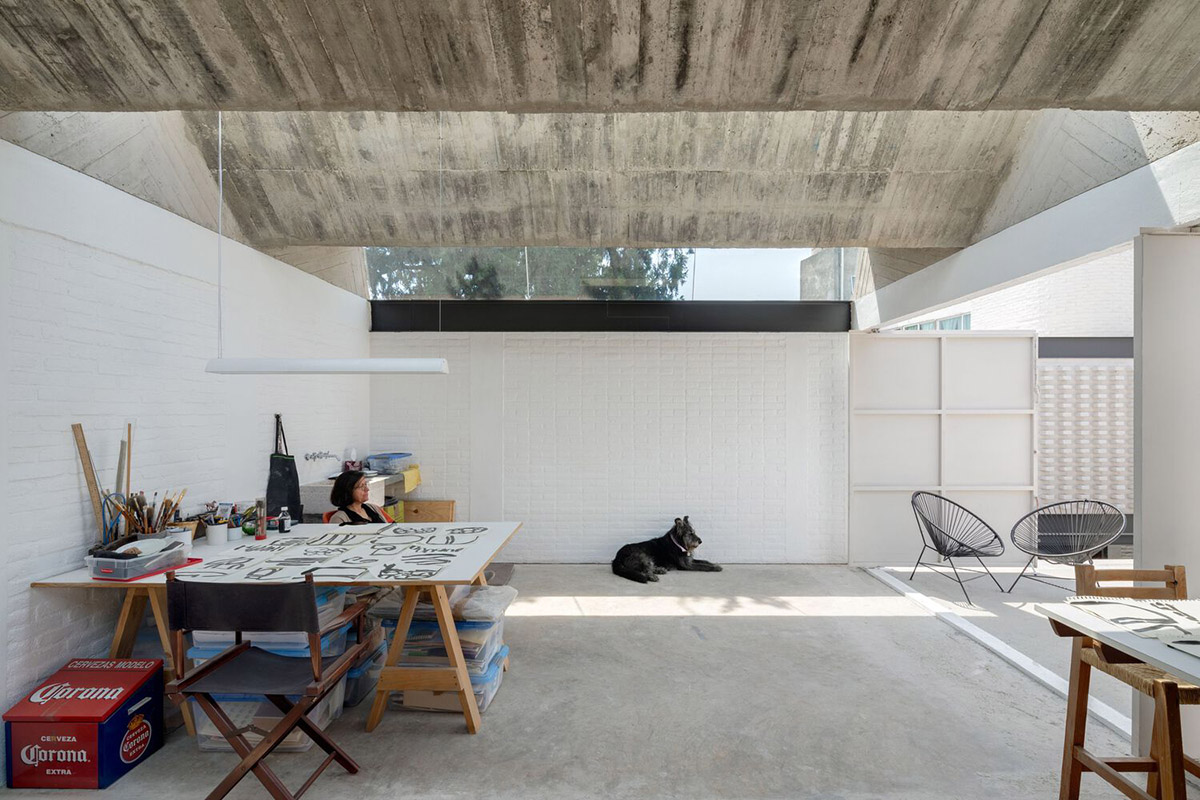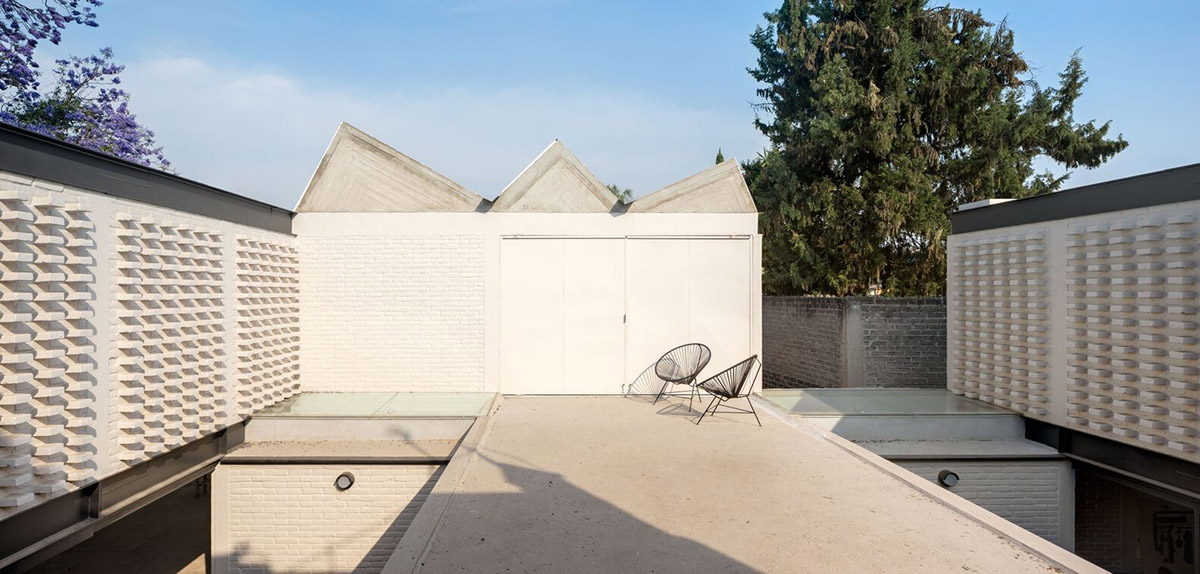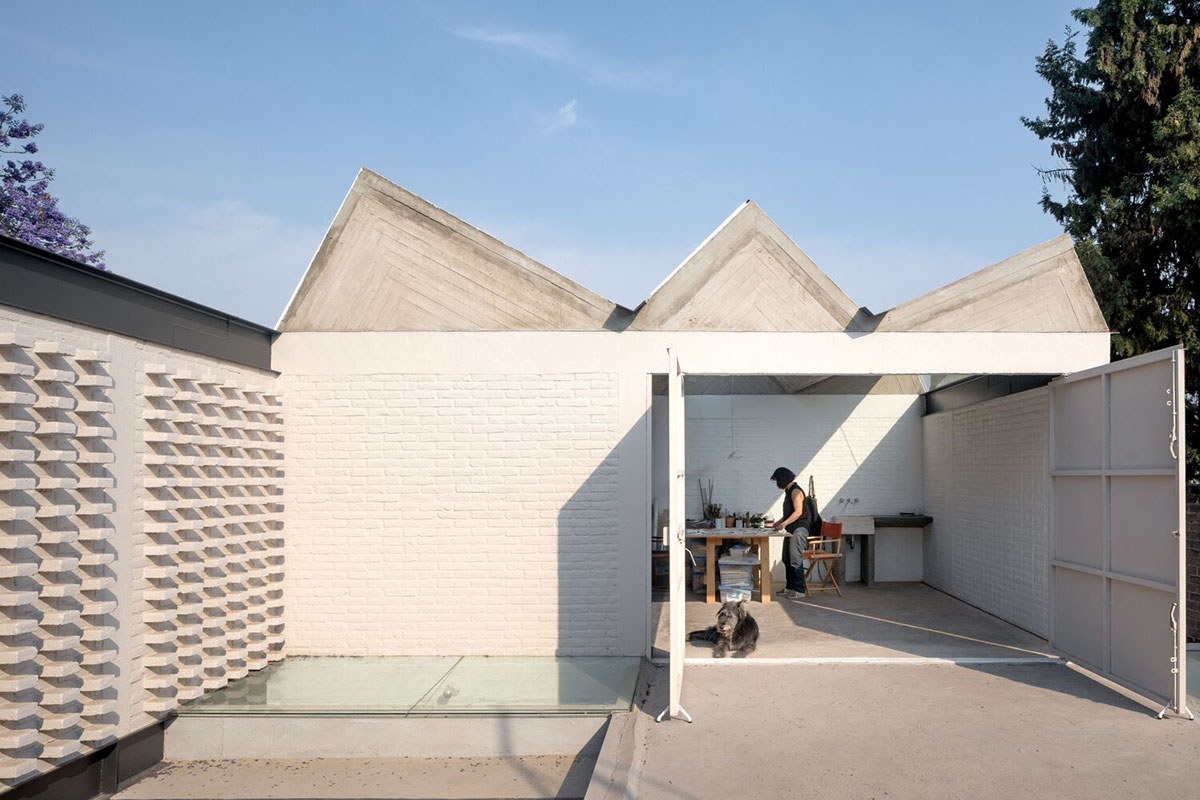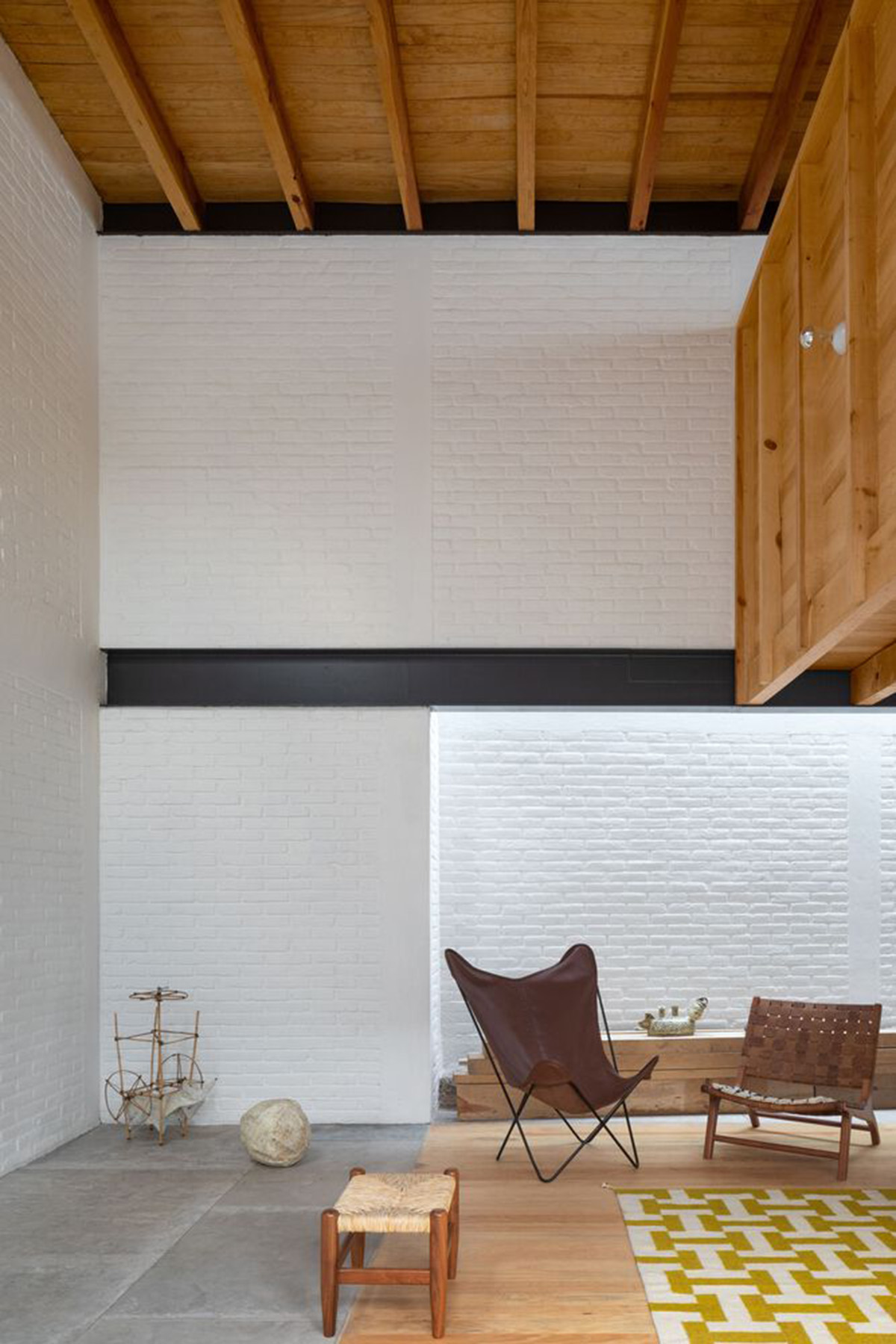 Main floor plan
First floor plan
Axonometry
Cross sections
Longitudinal section
Elevation
Project facts
Project name: Pallares House And Studio
Architects: Vrtical
Location: Mexico City, Mexico
Size: 318m2
Date: 2020
All images © Rafael Gamo
All drawings © VrticaL
> via Vrtical