Sou Fujimoto reveals new tower that resembles "a cloud of spray" in Shenzhen
Sou Fujimoto Architects has revealed design for a new tower that resembles "a cloud of spray" in the Qianhaiwan district of Shenzhen, China.
Called Qianhai New City Center Landmark, the 268-metre tower acts as a landmark and consists of 99 individual towers that are connected to an upper part element shaped in a horizontal plane. All these tower elements disappear as they go down.
Sou Fujimoto Architects' proposed tower intends to be an iconic development in the Qianhaiwan district of Shenzhen, which has recently seen huge urban developments.
An invitation competition was held to design a landmark tower, which would face towards the bay. However, in the competition the judges determined not to award a first prize, but Sou Fujimoto's proposal was in second place for this competition. As a result, there was no winner in the competition.
For the concept, Sou Fujimoto has reinterrogated of the nature of towers and asked: "What does a new 'tower' mean in the 21st Century?".
He continued: "How can a tower evolve while continuing to attract attention, as the Eiffel Tower does?".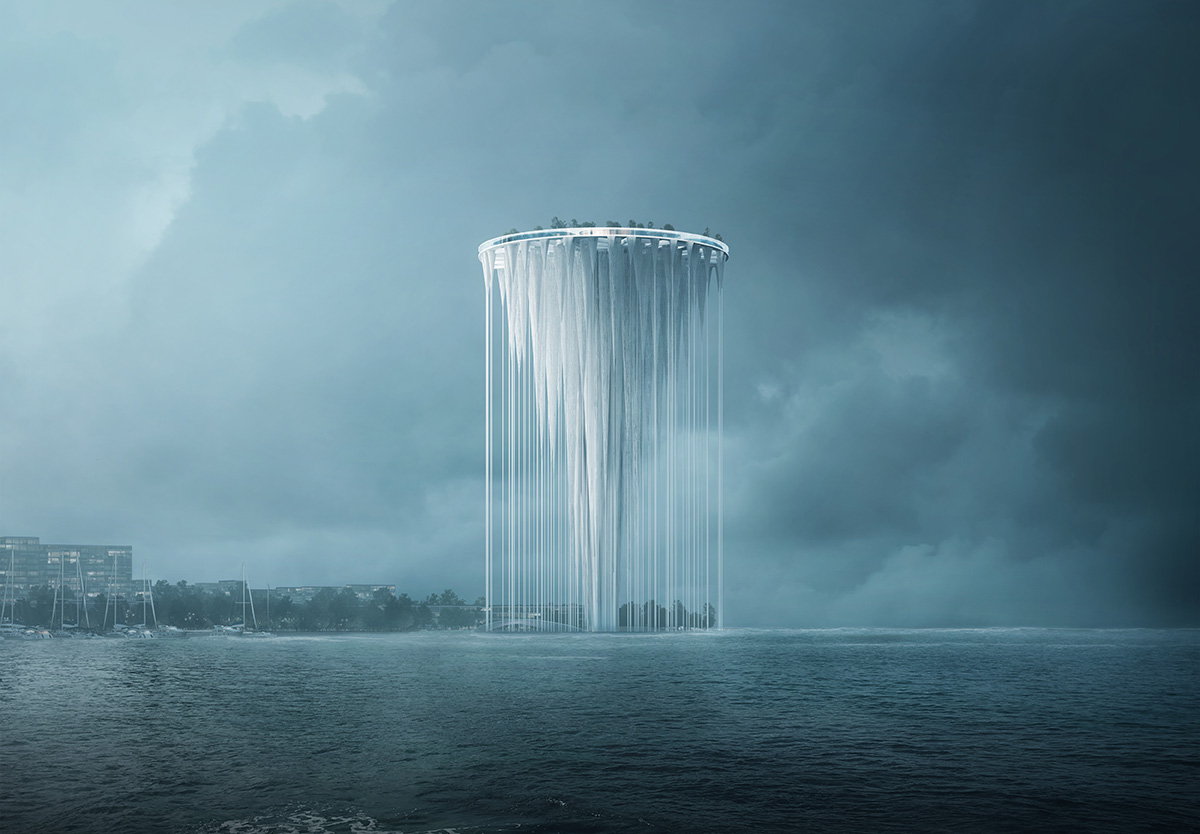 Fujimoto's design is conceived both one tower and a collection of towers, at the same time. "Being one and many simultaneously, it symbolises the future of societies in an age of diversity," said Sou Fujimoto.
According to the architect, "most of 99 towers float with limited points of contact to the main tower." "Conversely, the top of the tower spreads broadly."
When visitors look from above, it seems like the tower has 99 islands are floating in air. The shape of the tower resembles a container, or flowers, a group of islands, perhaps a cloud of spray, or even an aerial city in the future.
At its centre, the tower forms a core, with balance in the overall structure maintained by peripherally-located tension cables.
The result offers the impression of a strong horizontal plane in the upper part, gradually vanishing as it descends. The tower has also a viewing platform, functioning as a three-dimensional exhibition space, with restaurant and café.
The tower is made of steel, carbon fiber, Kevlar Rope and concrete, while the core of the tower is supported by steel truss system with Kevlar tension cables.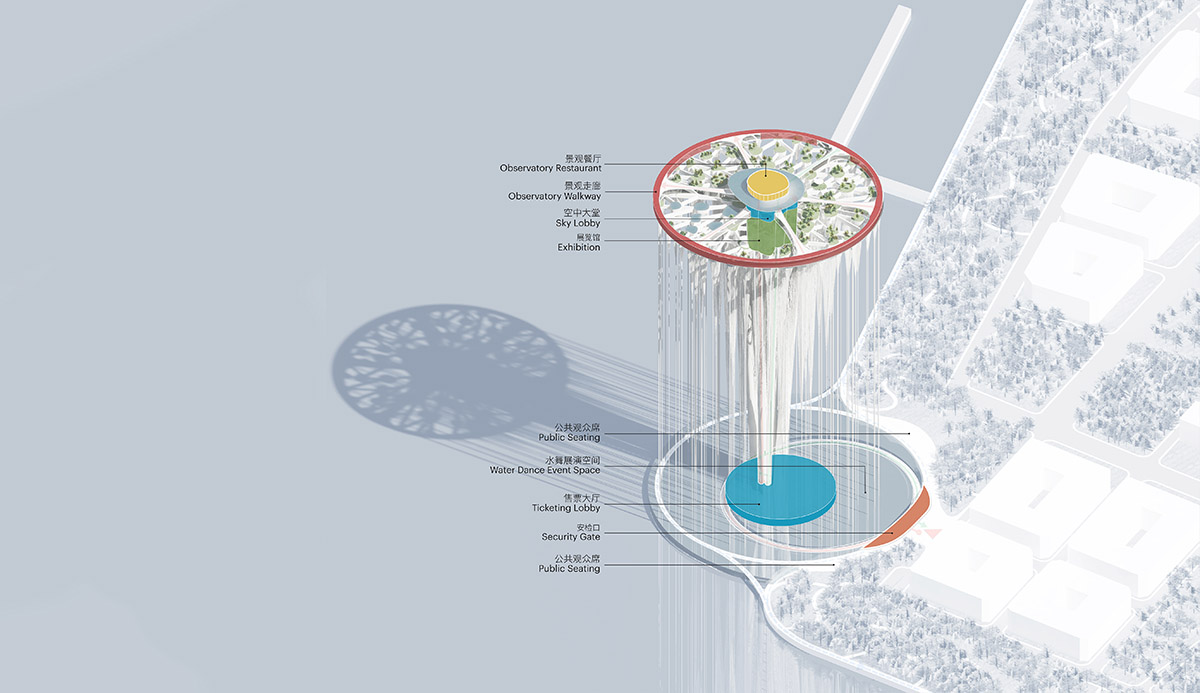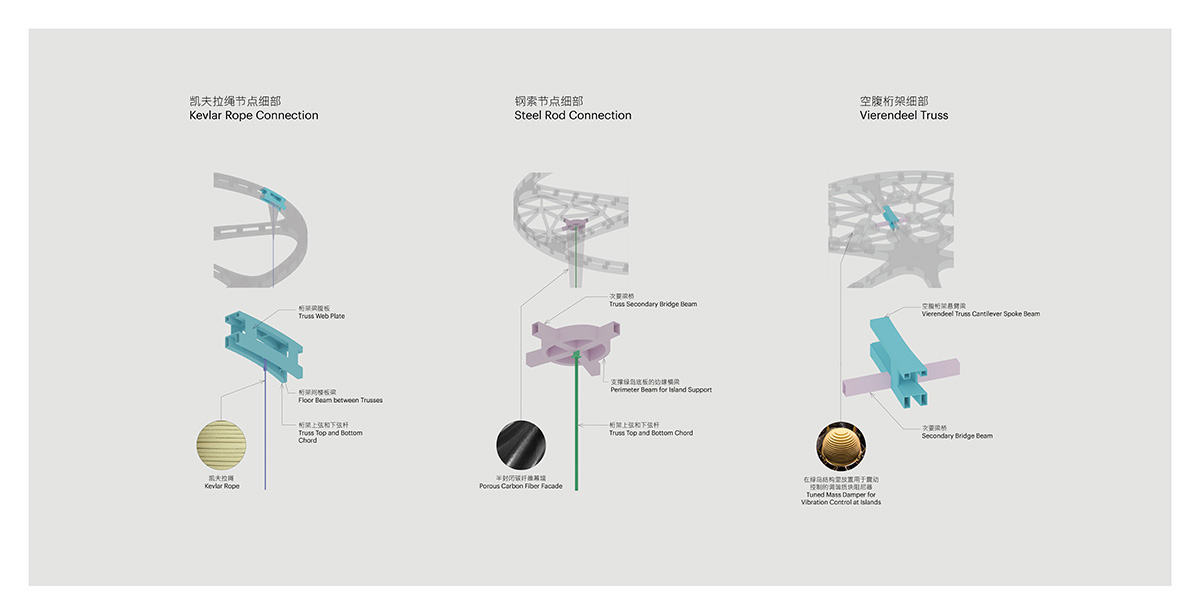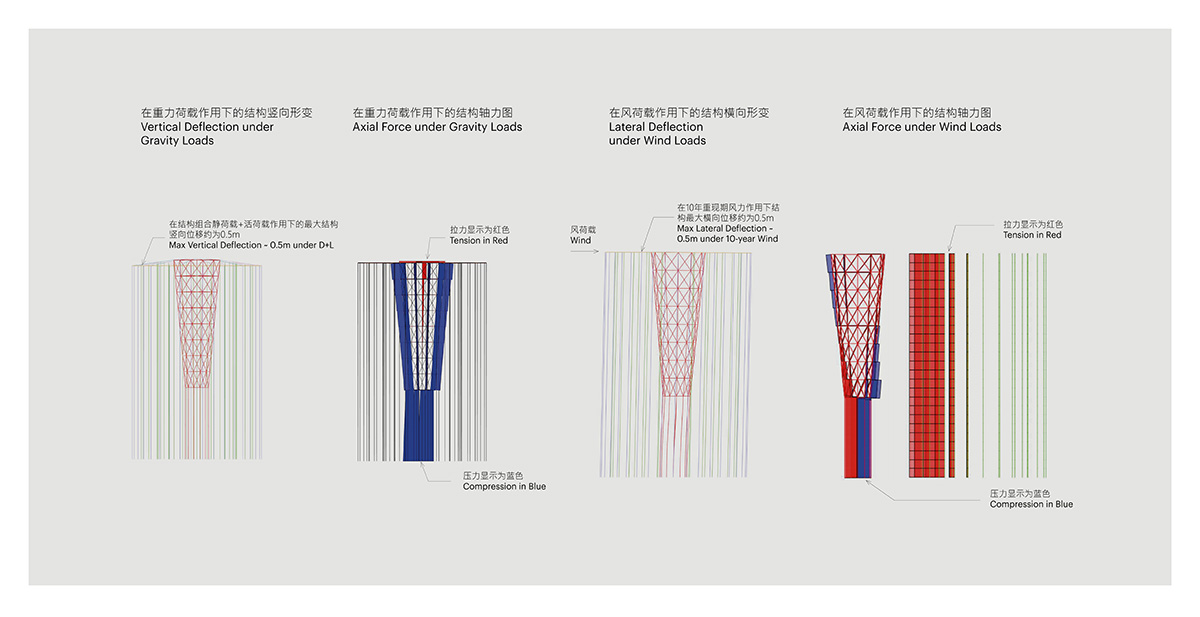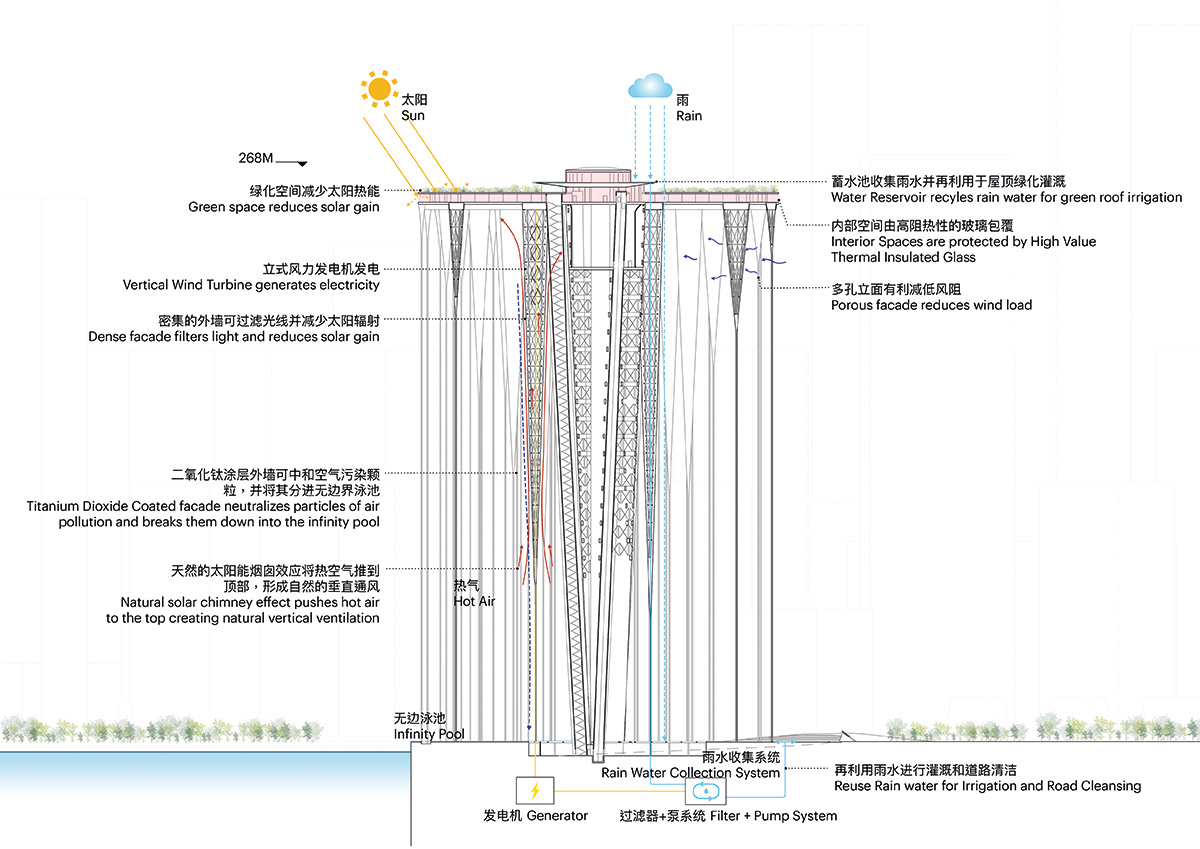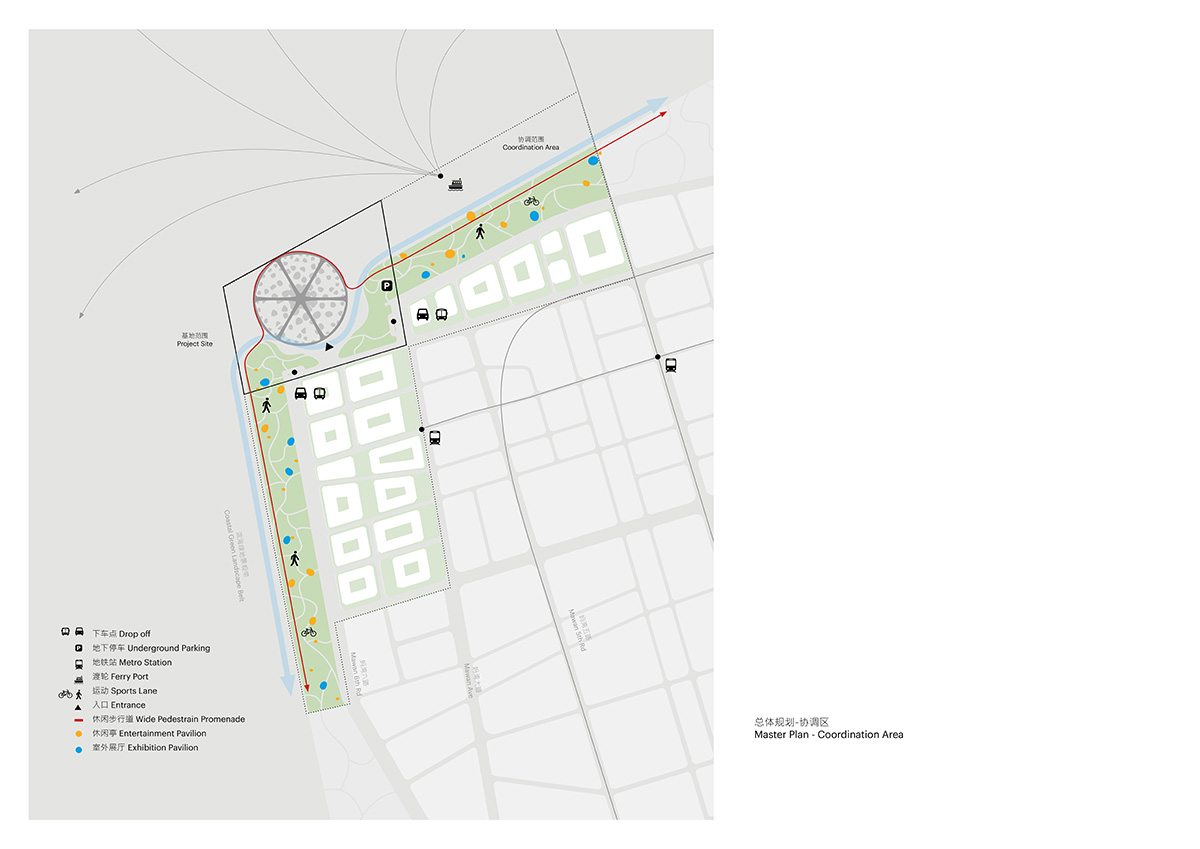 Site plan
Ground floor plan
Plan level -1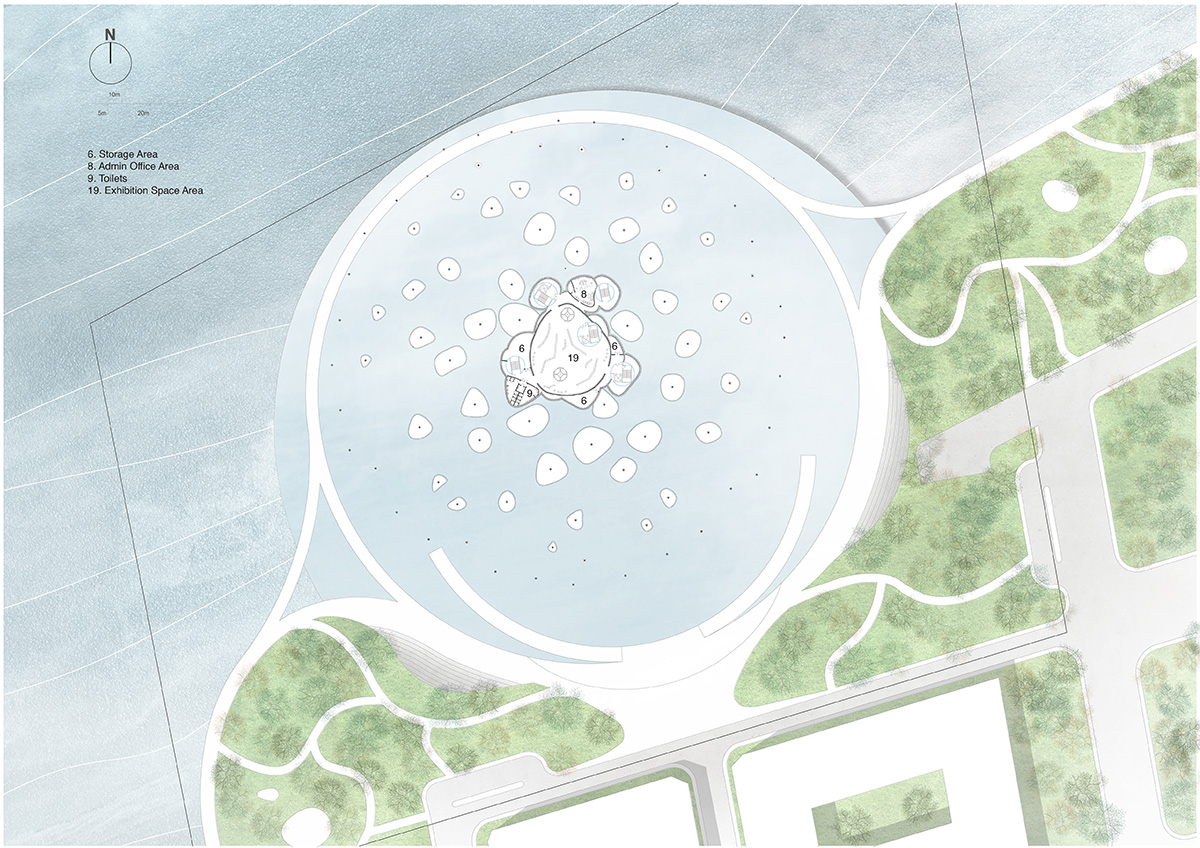 Plan upper level
Plan level 2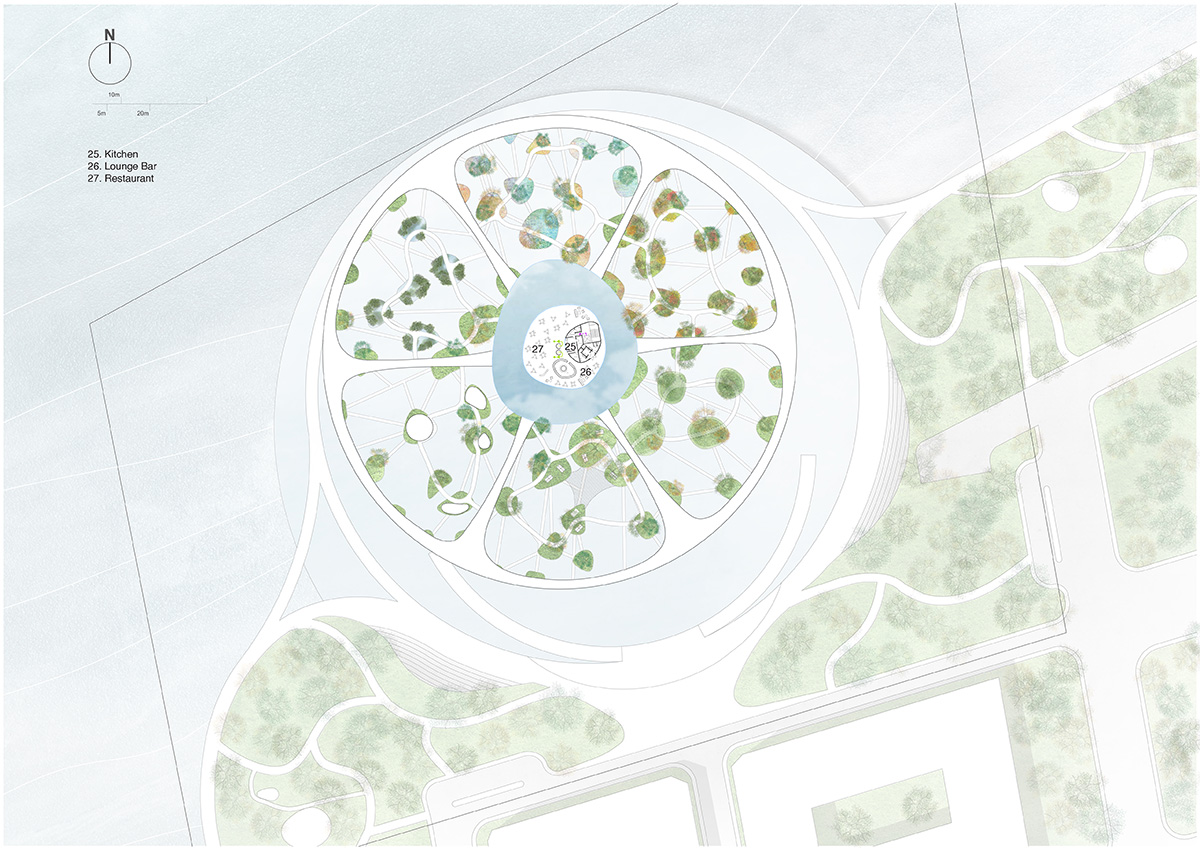 Plan level 3
Sou Fujimoto recently spoke to WAC's the Netherlands Country Reporter Lola Kleindouwel. The talk was themed as "Discovering Performative Architecture of Sou Fujimoto" which discussed the participatory role of architecture. You can watch our exclusive interview with Sou Fujimoto on WAC's IGTV.
Project facts
Project title: Qianhai New City Center Landmark
Location: Shenzhen, China
Design year(s): from 2019 to 2020 
Construction year(s): on hold
Architect(s) or architectural firm(s): Sou Fujimoto Architects
Principal(s) in charge: Sou Fujimoto
Project team: Yibei Liu, Mircea Eni, Vikas Lokhande, Yeonsuk Kim, Haakon Heyerdahl-Larsen, Li Xiaolin, Jeng-Ying Li.
Client(s): Authority of Qianhai Shenzhen-Hong Kong Modern Service Industry Cooperation Zone of Shenzhen, Shenzhen Bureau of Urban Planning and Natural Resources.
Consultants:
Structural engineer(s): Guy Nordenson & Associates
Others: Beijing Institute of Architectural Design Co., Ltd
General contractor: n/a
Program: Observatory, Exhibition and Landmark
Structural system: Steel Truss System with Kevlar Tension Cables
Major materials: Steel, Carbon Fiber, Kevlar Rope and Concrete
Site area: 75,000sqm
Building area: 900sqm
Total floor area: 13,000sqm
Cost of construction: Confidential
Additional information: Height of 268m
All images © Sou Fujimoto Architects
> via Sou Fujimoto Architects