Mount Fuji Architects Studio adds flying stairs to hotel to not feel being isolated from the city
Japanese architecture firm Mount Fuji Architects Studio has added flying stairs to this hotel to ensure that the users do not feel being isolated from the city.
Named Hotel Siro, the hotel is located in Toshima city of Tokyo in Japan and is distinguished with its flying stairs that climb throughout the façade.
The architect Masahiro Harada, founder of Mount Fuji Architects Studio, intended to create a hotel that is more extroverted rather than introverted structure.
"I've heard that a traveler is called "a wandering bird (wandervogel)" in German. I hope you will relax and sleep in this hotel is if it were a perch in a city you're flying over, nestled in the city's embrace," said Masahiro Harada.
The hotel has 11 storey and is situated on a narrow plot and its front façade is configured with the flights of stairs which they directly connect each floor with the city. Every stair has a different design, just like stairs in hilly cities like Nagasaki and Onomichi.
The stairways lead to a loggia-like open-air hallway where breezes can blow through. Every room is directly accessed from this Tokyo roji alleyway-like hall.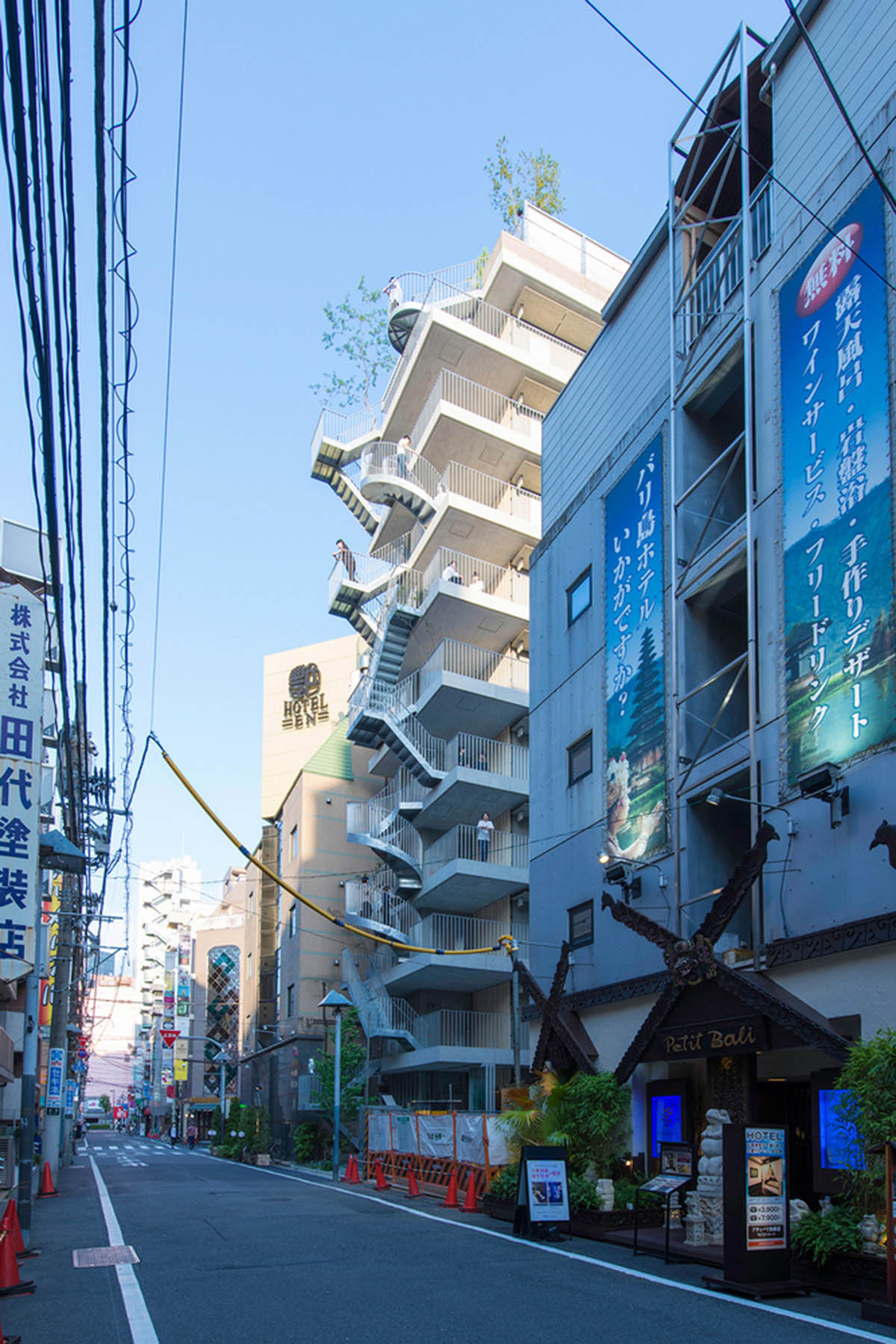 The rooms include this engawa-like access from the hallway and a doma entryway, both reminiscent of a ryokan traditional inn, making them novel, contemporary yet Japanese. By opening the shoji screens and sliding doors, you can revel in the cityscape of the Ikebukuro district spreading out below, and find your wanderlust fulfilled.
"I like hotels that remind me I'm really staying in the city," said Masahiro Harada. "You may think I'm stating the obvious, but how many of you can say you've really experienced the city after spending a night in a hotel there?," he added.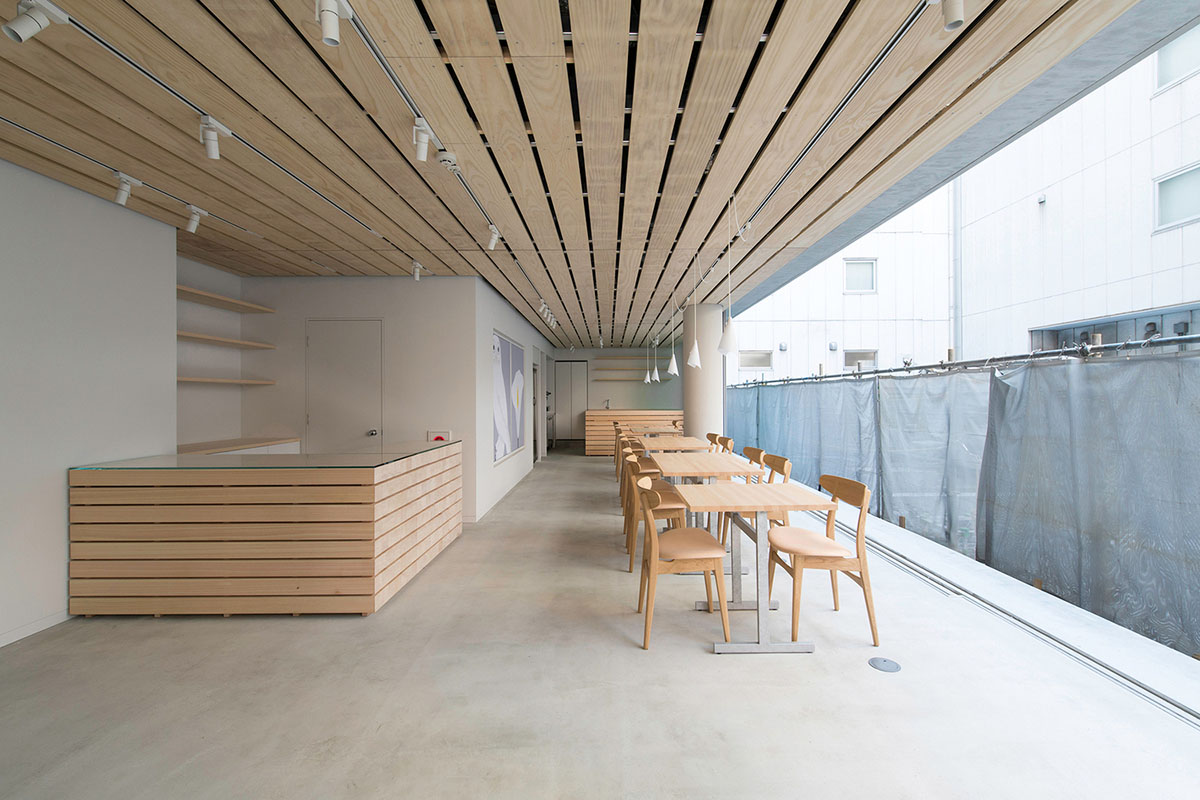 Guests are able to enter a hotel from the street by using the front door and reach a rather secluded lobby where they complete check in.
They use elevator to go up, they walk down a dimly-lit corridor, they find their room and pass through the narrow space in front of the bathroom before finally reaching the space they'll spend the night in.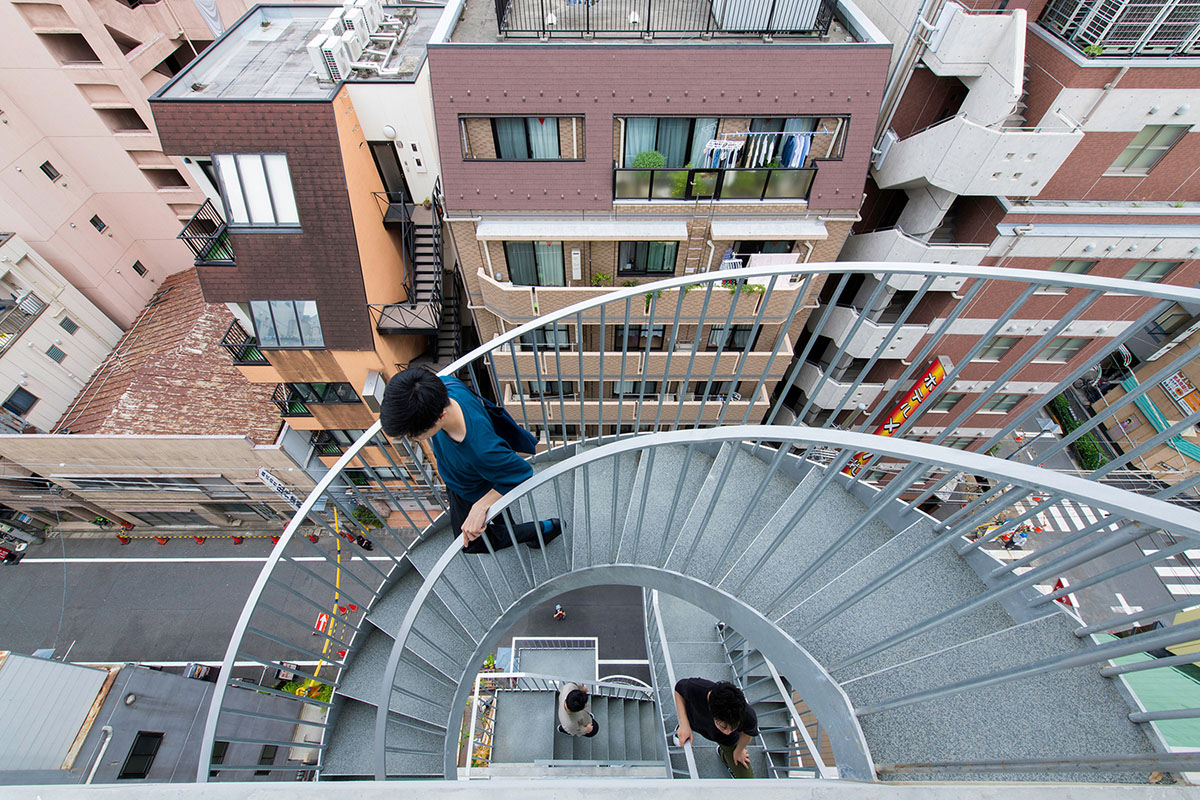 "Enveloped in many layers, the room is so isolated that you find yourself separated from the city of Tokyo, and I think you must be aware only that you're staying in a certain hotel brand," added the architect.
"I always feel that this must be really boring for the traveler. So, what we wanted to create here was a hotel where guests would experience the uniqueness of the city."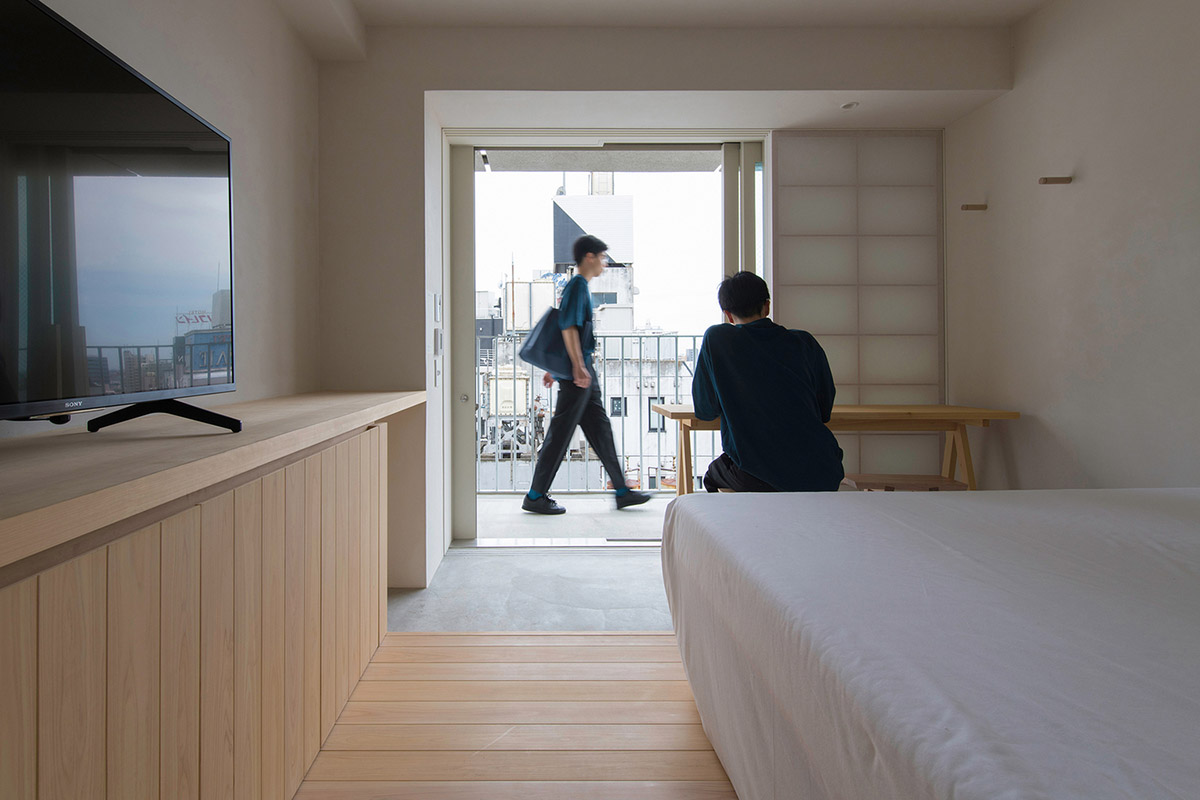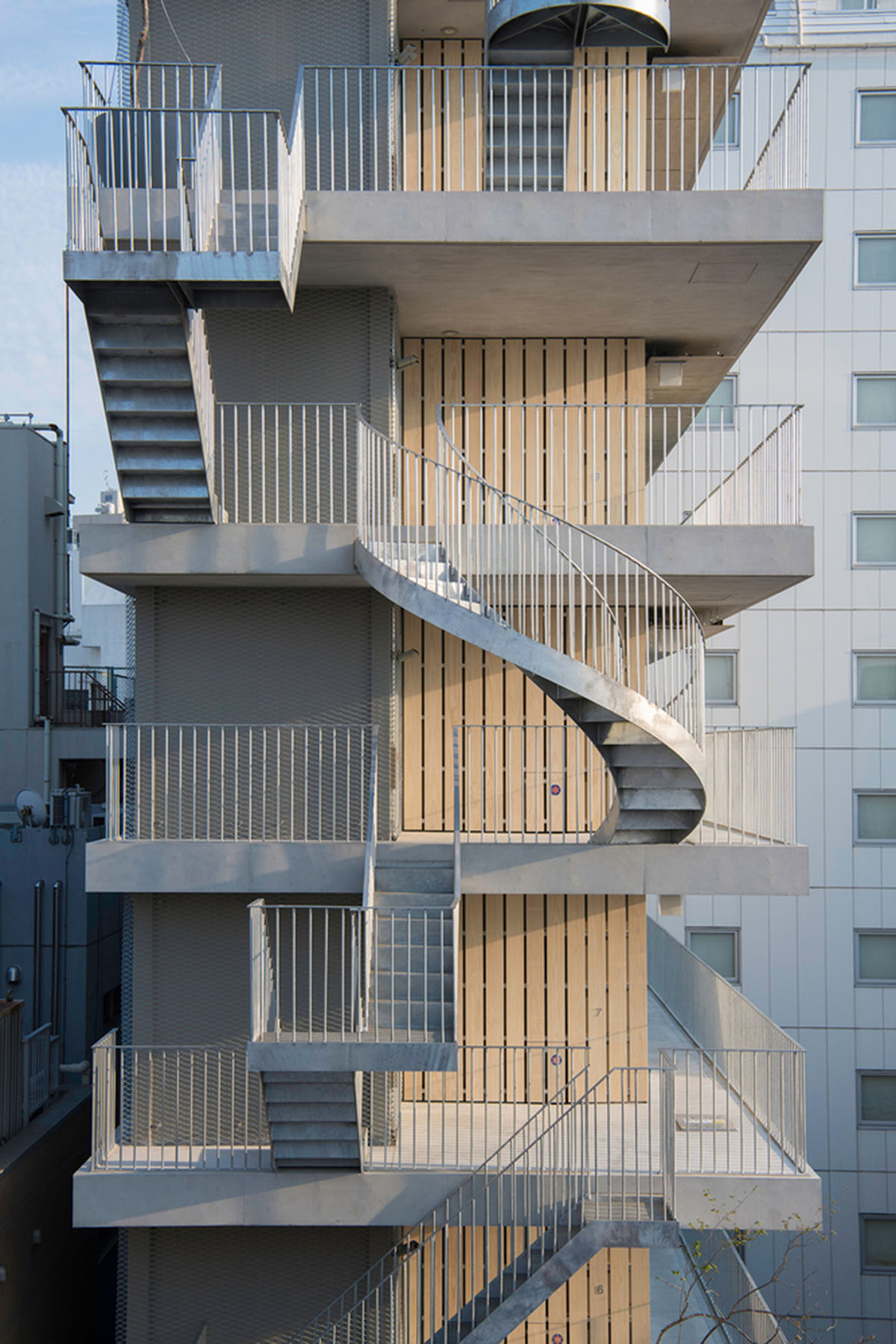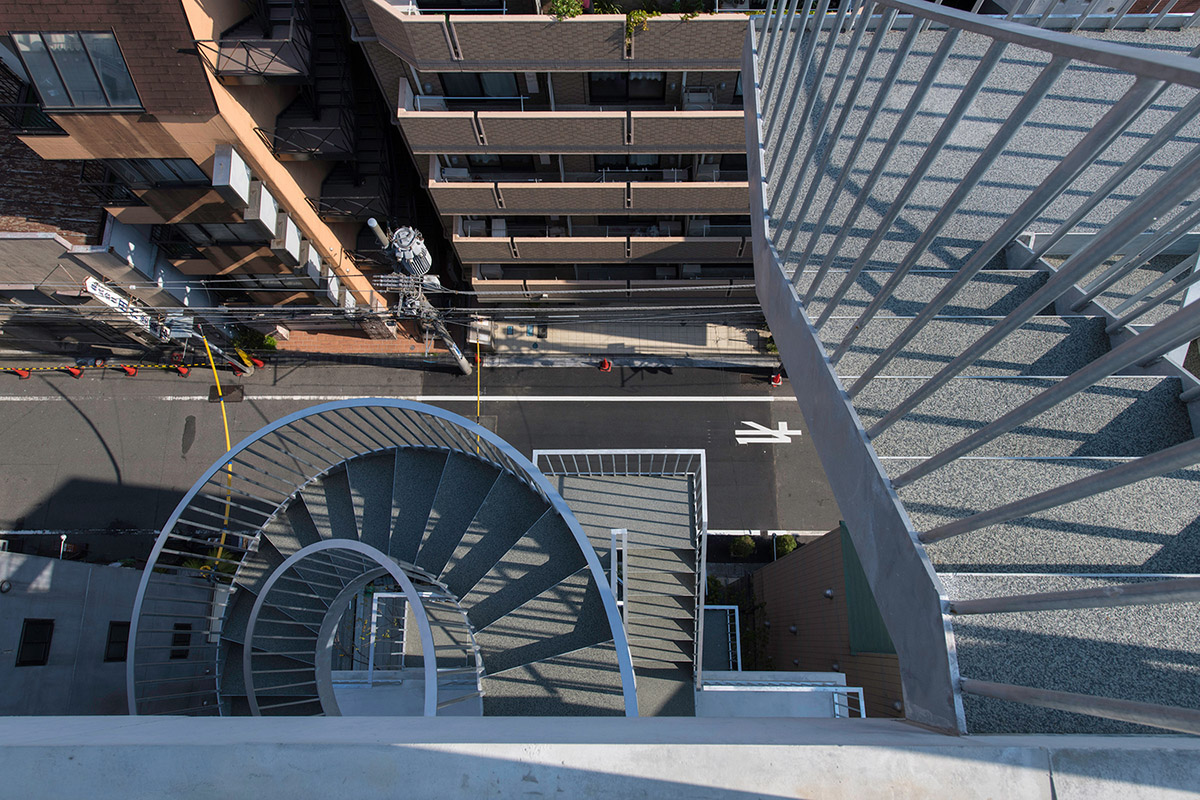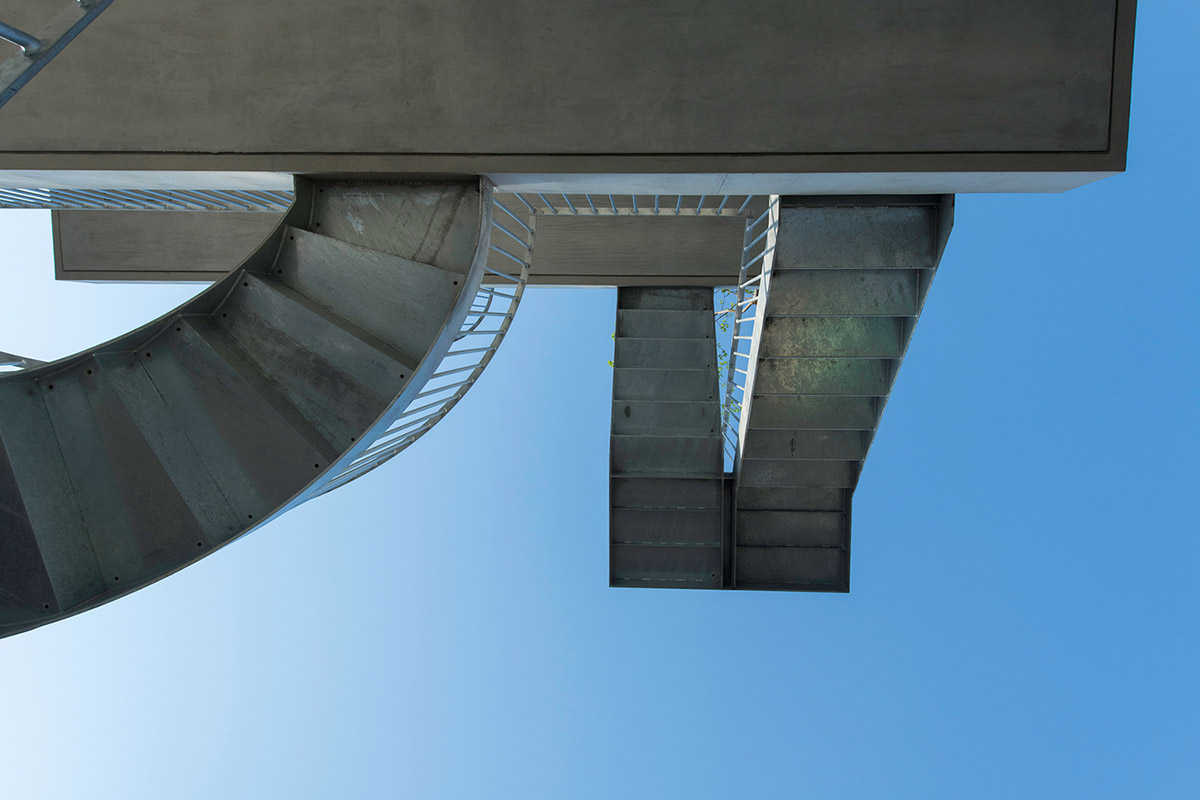 Plans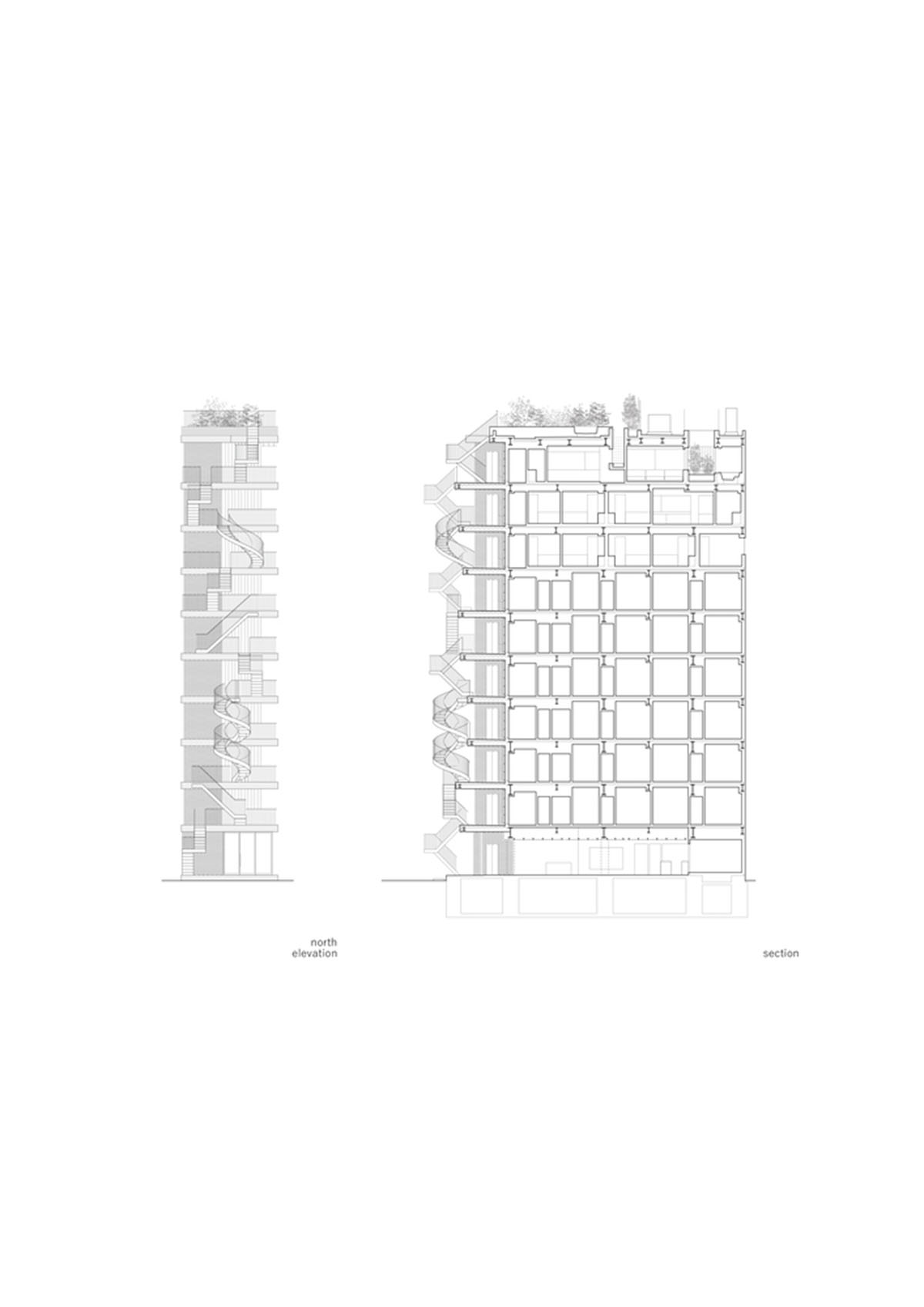 Sections
Detailed section
Project facts
Project name: Hotel Siro
Architects: Mount Fuji Architects Studio
Location: Toshima, Tokyo, Japan
Size: 962m2
Date: 2020
All images © Ryota Atarashi
All drawings © Mount Fuji Architects Studio