Uzbekistan's first pavilion to Venice Biennale explores threatened forms of community living
The Republic of Uzbekistan has installed a 1:1 scale, model of a mahalla house occupying the whole space of the Quarta Tesa at Arsenale in this year's Venice Architecture Biennale which opened to the public on 22 May in Venice, Italy.
This year, the Republic of Uzbekistan participates for the first time at the International Architecture Exhibition of the Venice Architecture Biennale and explores the threatened forms of community living.
Titled Mahalla: Urban Rural Living, the pavilion emerges as part of a research and documentation of this cultural heritage led by professors of architecture and design at ETH Zurich Emanuel Christ and Christoph Gantenbein, together with Adjunct Curator and Head of Research Victoria Easton and the founders of Swiss practice Christ & Gantenbein. The ETH Zurich team closely collaborated with local advisors and students.
Emanuel Christ & Christoph Gantenbein, Studio Christ & Gantenbein, ETH Zurich Curators. Image © Gabriel Hill
Curated by Emanuel Christ and Christoph Gantenbein, the exhibition addresses the theme of Hashim Sarkis' question "How will we live together?" by researching an important aspect of cultural heritage that will be reproduced inside the Quarta Tesa: the mahalla.
"Mahallas" are communal units or a small neighborhood in a city, used to refer many parts of the Arab world, the Balkans, Western Asia, the Indian subcontinent, and nearby nations.
They are historically built around family ties and the daily life of the community, mahallas represent an ancient and contemporary form of "living together".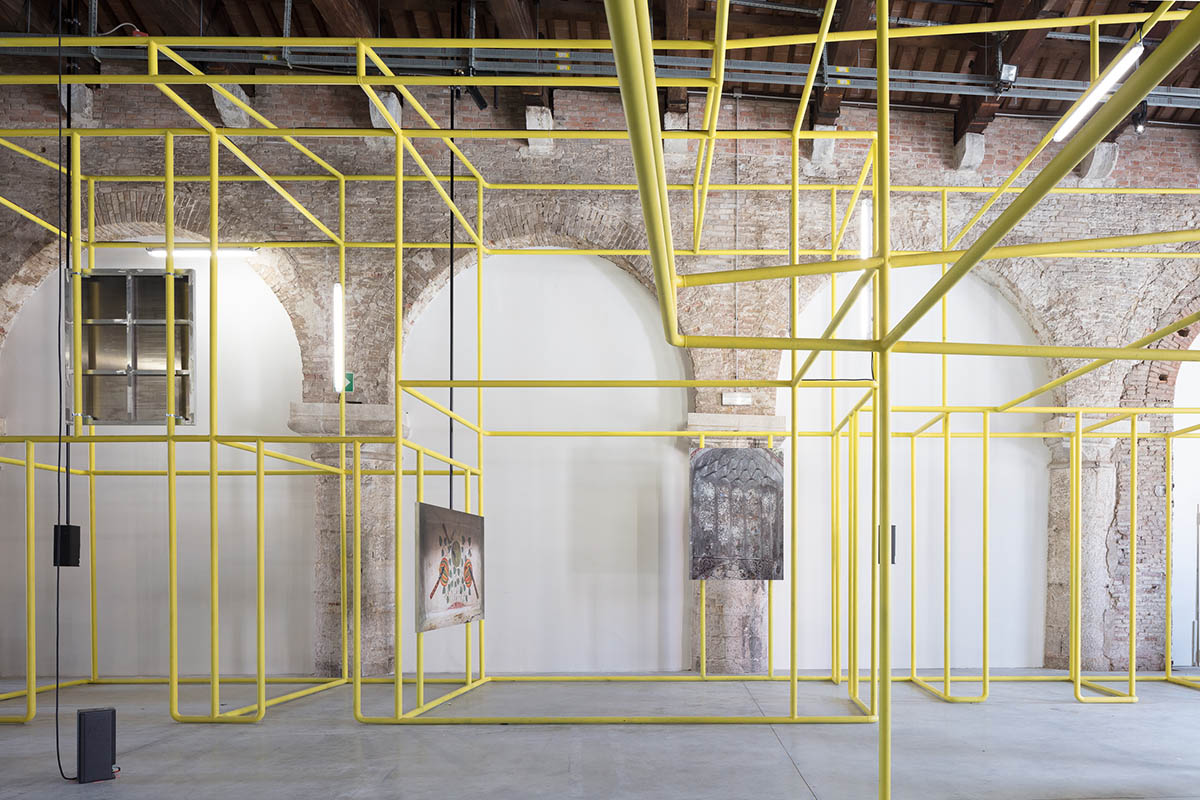 In Uzbekistan, where the tradition occurs mainly as a genuinely rural space embedded within an urban context, this indigenous cultural institution takes on a specific meaning.
"Historically, mahalla has been a powerful cultural center and an effective self-government body. Therefore, our national pavilion is devoted to this institution which is the foundation of our civil society," said Saida Mirziyoyeva, Deputy Chairman of the Board of Trustees of the Public Foundation for Support and Development of National Mass Media/Deputy Chairman of the Council of the Art and Culture Development Foundation under the Ministry of Culture of the Republic of Uzbekistan.
There are currently over 9,000 mahallas in Uzbekistan, each with 150 to 6,000 inhabitants. Due to serious economic pressure, changing habits, and their lack of modern infrastructure, mahallas are under threat to be replaced by new forms of housing, even though they remain popular among people seeking an urban-rural lifestyle.
At a time when the ecosystem of the anonymous megacity is literally reaching its limits, the need for alternatives is greater than ever.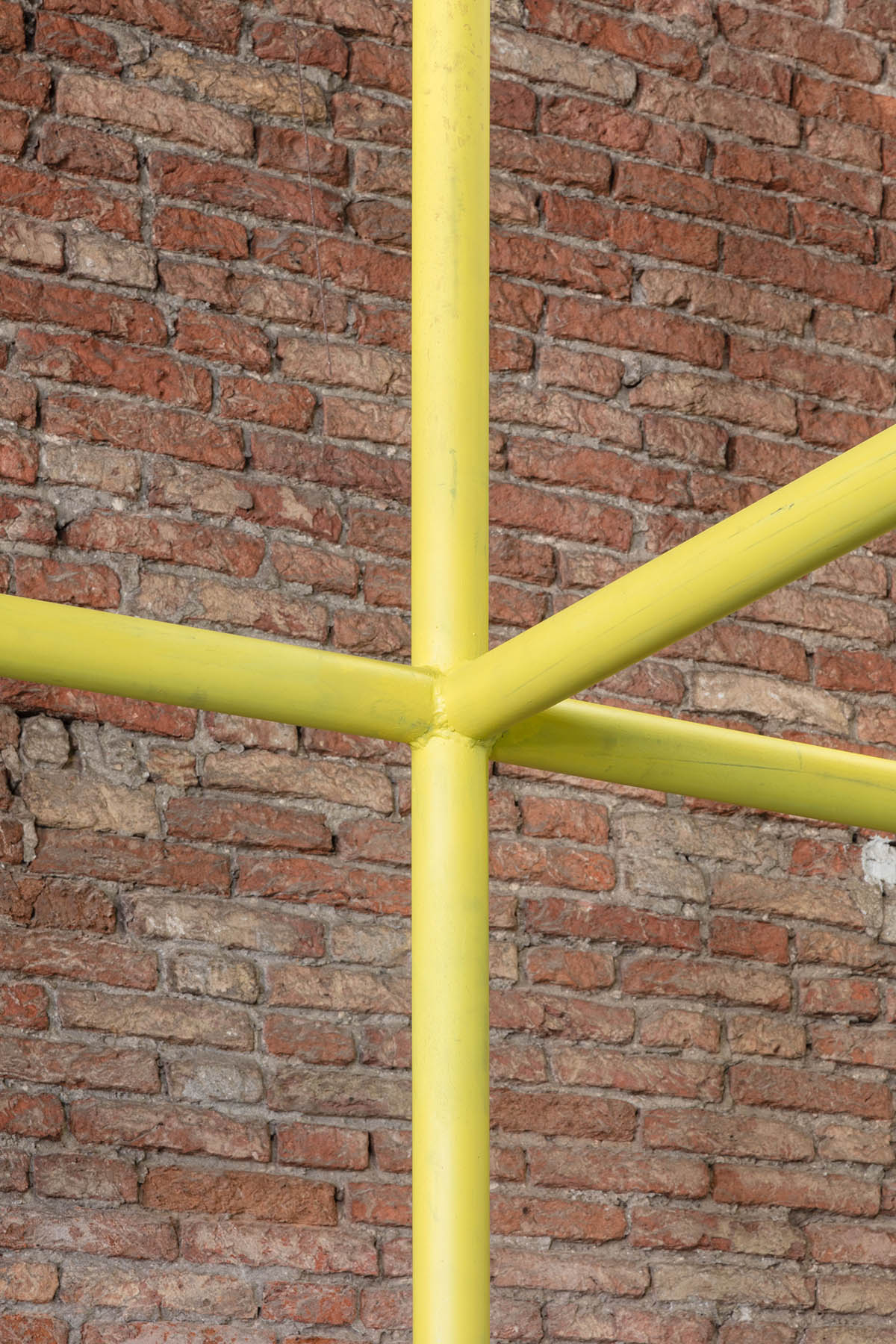 For this reason, the curatorial team asked: "Can the social organization of these neighborhoods and their various architectural formations as low-rise/high- density structures offer urban society a sustainable and ecological model?."
Drawing on this research, the exhibition offers a scientific investigation and an artistic statement which aims at a critical reading and a tentative exploration.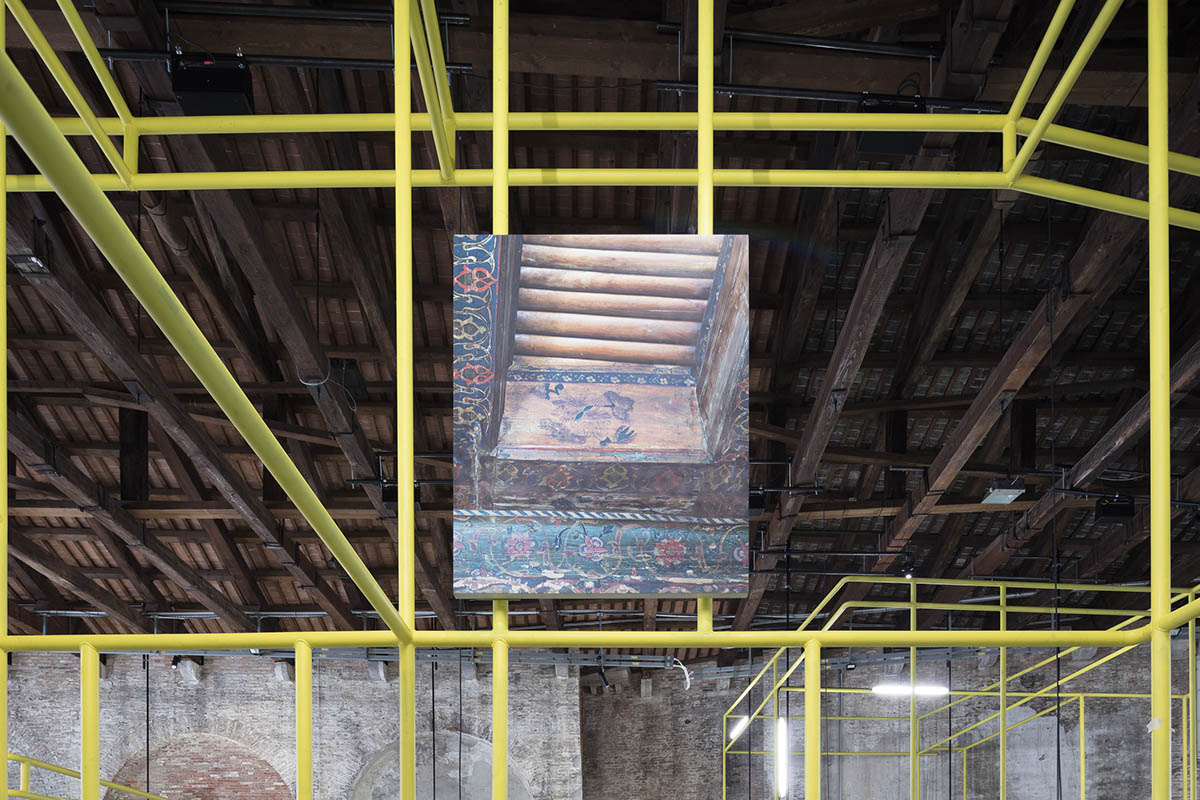 "Mahalla is a social, cultural and urban phenomenon. It is not necessarily an answer to the question asked by Hashim Sarkis, but it could be a very rich and interesting hint and indication to where a global contemporary society could find a vision, information, inspiration," said curator Emanuel Christ.
The exhibition provides three different types of appropriation, all of them expressed in a 1:1 scale: a model of a mahalla house occupying the whole space of the Quarta Tesa; an invisible appropriation of the space with sounds from the mahallas transmitted through ambisonic technology recorded by Carlos Casas, and extracts of mahalla houses as fragments of spaces represented by photographs by Bas Princen.
The conceptual frame of the installation is given by the temporary occupation of the Quarta Tesa space by a mahalla house from Tashkent.
This reenacted object allows engagement with the scale, quality, and beauty of these domestic spaces. Thanks to the atmospheric soundscapes created by Carlos Casas the visitor is able to experience many different habitats, from room to room. Some of the sound blocks are dynamic, so the sound atmosphere will vary throughout the day.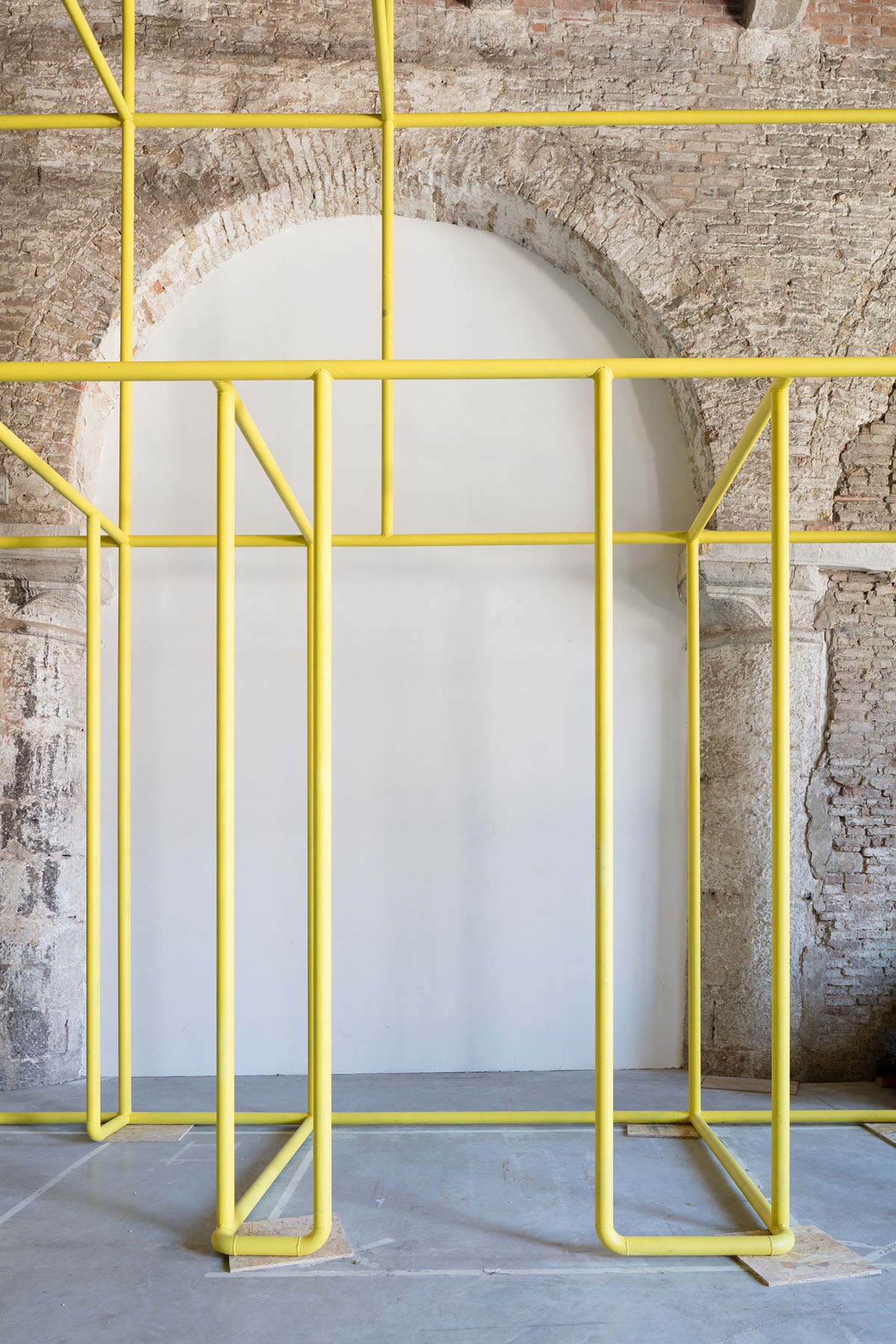 Bas Princen's images show the invisible spatiality of the houses and interfere in a suggestive way as they depict details of some mahalla domestic spaces or streetscapes like slightly surreal appearances in this journey led by the experience of sound.
Additionally, a digital tool accessed via mobile phones allows the visitor to experience the house structure suggested by the soundscapes. The app is developed from point cloud models of real houses.
This aesthetic, emotional and spatial experience is complemented by an analytical and intellectual experience conveyed by the catalog.
Additional content is provided in a special edition published by Humboldt Books, a carefully designed folder which features a series of prints by Bas Princen and a record by Carlos Casas.
A crucial part of the research took place in Tashkent, as explained by Gayane Umerova, the Commissioner and Executive Director of ACDF: "We are actively engaging the CCA Lab, which is a cross-disciplinary, experimental laboratory of the Center for Contemporary Art in Tashkent, for young and emerging artists and architects."
"The participants of the Lab took an active part in the local research within the project. Apart from the Lab, and different international scholars, we are working a lot with local academics who have dedicated many years to studies on the architectural and social formation of mahallas, such as professors Abdumannop Ziyayev, Shukur Askarov, Mavlyuda Yusupova, Boris Chukhovich and others," said Gayane Umerova.
The 17th International Architecture Exhibition in Venice has opened to the public on 22 May 2021. The exhibition will be on view till 21 November 2021.
This year's architecture biennale is themed as "How will we live together?" by the curator Hashim Sarkis, the theme explores a widening context that helps architects to "imagine spaces in which we can generously live together".
We invite our readers to find out WAC's detailed coverage about the 2021 Venice Architecture Biennale on our Italy page.
The Republic of Uzbekistan exhibition facts
Organization: Ministry of Culture of The Republic Of Uzbekistan
Commissioner: Art and Culture Development Foundation under the Ministry Of Culture Of The Republic Of Uzbekistan
Curators: Prof. Emanuel Christ and Prof. Christoph Gantenbein, Eth Zurich
In Collaboration with: The State Committee Of The Republic Of Uzbekistan For Tourism Development; Ministry Of Foreign Affairs Of The Republic Of Uzbekistan; Embassy Of The Republic Of Uzbekistan In The Italian Republic
Special Support: Saida Mirziyoyeva, Deputy Chairman Of The Board Of Trustees Of The Public Foundation For Support And Development Of National Mass Media
Organizing Committee: Aziz Abdukhakimov, Deputy Prime Minister And Chairman Of The State Committee For Tourism Development; Bekhzod Musaev, Deputy Prime Minister For Social Development; Ozodbek Nazarbekov, Minister Of Culture Of The Republic Of Uzbekistan; Gayane Umerova, Executive Director Of Art And Culture Development Foundation Under The Ministry Of Culture Of The Republic Of Uzbekistan
Adjunct Curator and Head Of Research: Victoria Easton, Eth Zurich
Project & Research Development: Stefano Zeni, Eth Zurich
Research Assistants: Giulio Galasso, Eth Zurich, Natalia Voroshilova
Project Assistants Acdf: Madina Badalova, Alsu Akhmetzyanova, Dildora Yakubjanova, Jasur Asliev, Jamshid Alimkhanov; Art And Culture Development Foundation Under The Ministry Of Culture Of The Republic Of Uzbekistan
Research Support: the Union Of Architects Of The Republic Of Uzbekistan; Tashkent Institute Of Architecture And Civil Engineering
Associate Advisor: Saodat Ismailova, Cca Lab Curator
Consultants To The Research: Boris Chukhovich, Prof. Abdumannop Ziyaev, Prof. Shukur Askarov, Gulnora Tangabaeva, Prof. Mukaram Nurmatova, Prof. Mavlyuda Yusupova, Alexey Ulko Graphic Design Francesca Pellicciari, Pupilla Grafik Digital Design Giacomo Scandolara, Giga Design Studio
Student Collaboration: Risqiyev Muhiddin, Rinata Mansurova, Saida Turabekova, Juraeva Munis, Laziza Tulaganova, Anastasia Galimova, Valeriya Kim, Kumush Muxammadkarimzoda, Cca Lab Participants; Senga Grossmann, Nicolas König, Elisaveta Kriman, Eth Zurich
Exhibition Installation: Weexhibit
Communication & PR: May, Communication & Events
Editorial Advisor: Denis Stolyarov
All images © Giorgio De Vecchi and Giulia Di Lenarda / gerdastudio unless otherwise stated.