Construction begins on Herzog & de Meuron's Power Plant transformation in San Francisco
Construction has begun on Herzog & de Meuron's Power Plant transformation on San Francisco Bay waterfront in the United States. Swiss firm Herzog & de Meuron is designing the project with local architecture practice Adamson Associates Architects.
Herzog & de Meuron's transformation is developed as part of a large masterplan called Power Station, developing a 29-acre of post-industrial Central Waterfront to create new places to live, work, visit and play. The masterplan, designed by Associate Capital, will be a majority-residential, mixed-use and mixed-income neighborhood delivering approximately 2,600 new homes.
Within the masterplan, Fosters + Partners is also designing a new mixed-use scheme, containing homes, hotels, restaurants, cafes and shops, with seven acres of parkland and open space.
Power Station masterplan is developed as an extension of the Dogpatch neighborhood and will honor San Francisco's industrial past, and reconnect the community with the San Francisco Bay waterfront.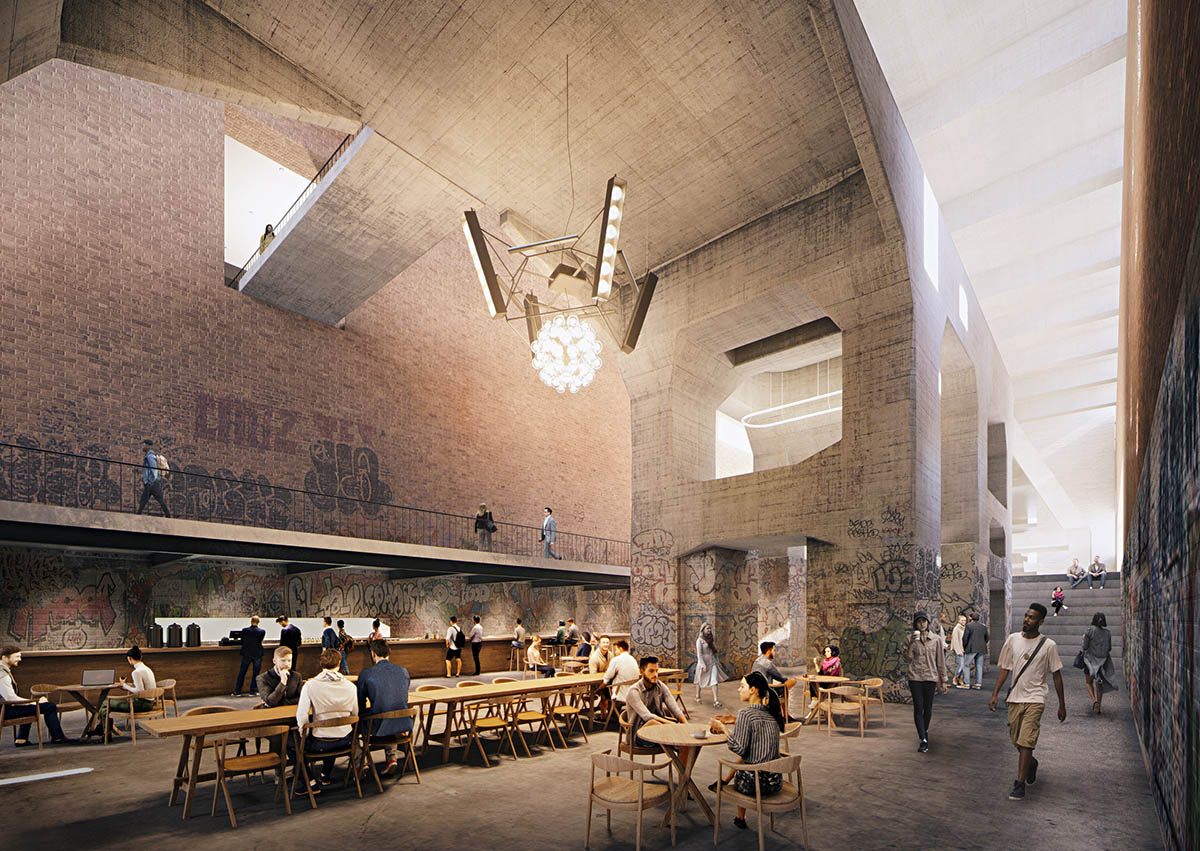 Within this transformation, Herzog & de Meuron converts a historic 300-foot stack and a monumental, block-long former industrial workhorse called Station A, into new workspaces and offices. The new plans will be the adaptive reuse of an early 20th century brick power plant, developed by the acclaimed Swiss firm Herzog & de Meuron.
"The reinvention of Power Station will bring new life to a significant building from the city's colorful past and will anchor this area as a destination on the San Francisco waterfront," said Jason Frantzen, senior partner at Herzog & de Meuron.
"We are honored to continue our work in the Bay Area and look forward to realizing this important project."
In the project, Herzog & de Meuron will large preserve the existing turbine hall space. The studio will use the existing massive concrete turbine foundations and they will also be used to support the new structure for a new lightweight steel-framed addition above and will, themselves, become programmed spaces.
The platforms, which once supported machinery for power generation, will be used as gathering spaces overlooking the open Turbine Hall.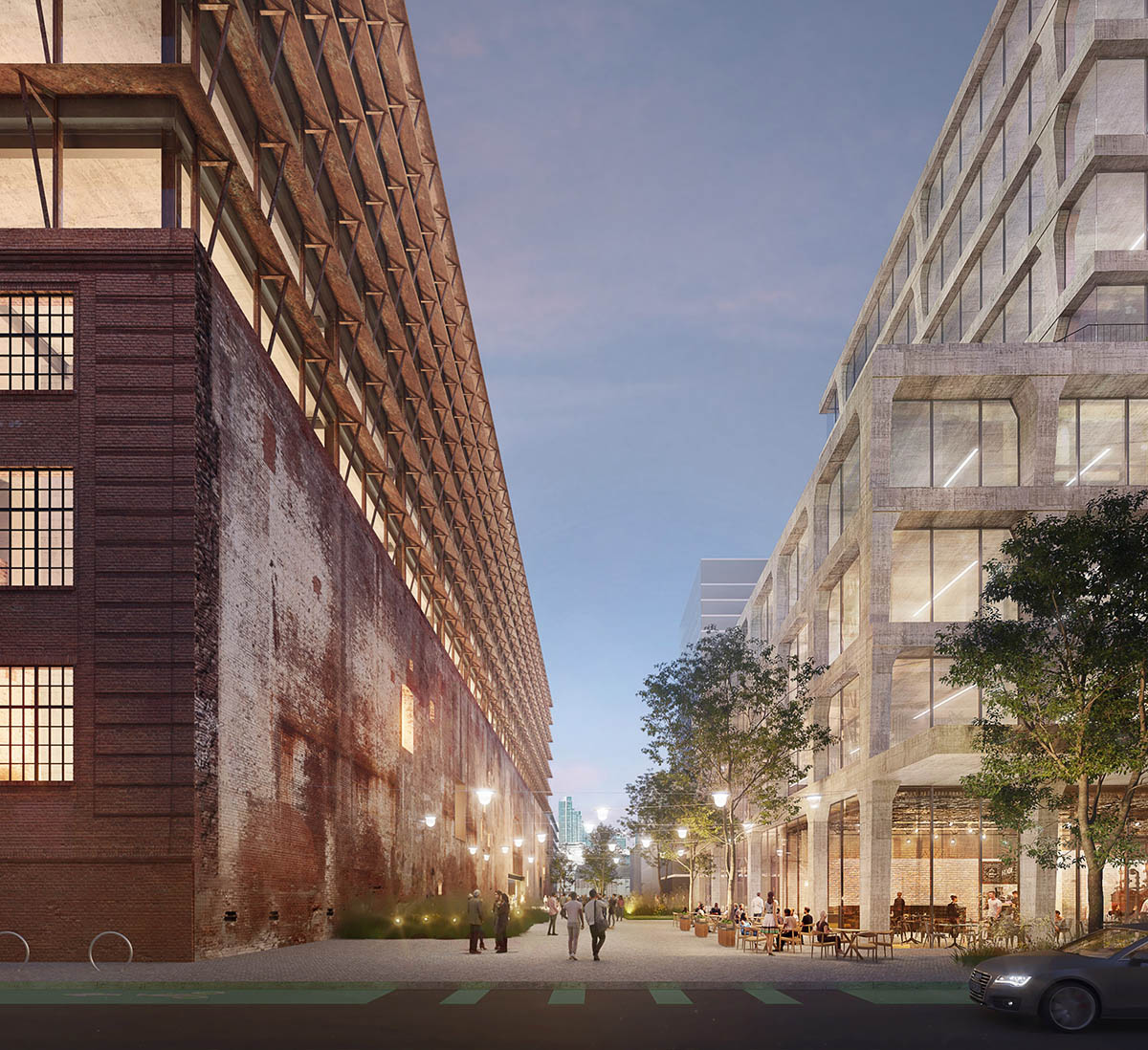 Exterior overhangs, natural ventilation strategies and the straightforward, efficient structure of the upper addition contribute toward the goal of sustainably repurposing this relic of heavy industry.
Power Station masterplan is the first mega-project to emerge from San Francisco's extensive public planning process and break ground since the global pandemic began.
The diverse new neighborhood will also include 1.6 million square foot (148,600 square metres) of Office/Life Science and/or Laboratory space; 100,000 square foot (9,290 square meters) of retail; and ample community- serving amenities.
In addition to offices and workplaces, the masterplan will feature 7 acres of park and open space, a boutique hotel adapted from a former steampower facility, and community-serving restaurants, cafes, shops and stores – all coming together along an area of the waterfront that's been cut off from the public for nearly 165 years.
30 per cent of the masterplan is designed as affordable housing and 36 units will be dedicated to the Homeless Prenatal Program.
Power Station's team leader, Enrique Landa, a partner at Associate Capital, explained that the neighborhood will be built in several phases over the next two decades.
Landa announced that Power Station's phasing had been revised to better achieve three critical goals: introducing more housing sooner, including 100% affordable housing; more space for life science uses; and the rehabilitation of Station A, one of the most historic structures in the neighborhood.
All images courtesy of Herzog & de Meuron.
> via Herzog & de Meuron