Roeoesli & Maeder completes Swiss Embassy in Nairobi with multifaceted windows and pigmented concrete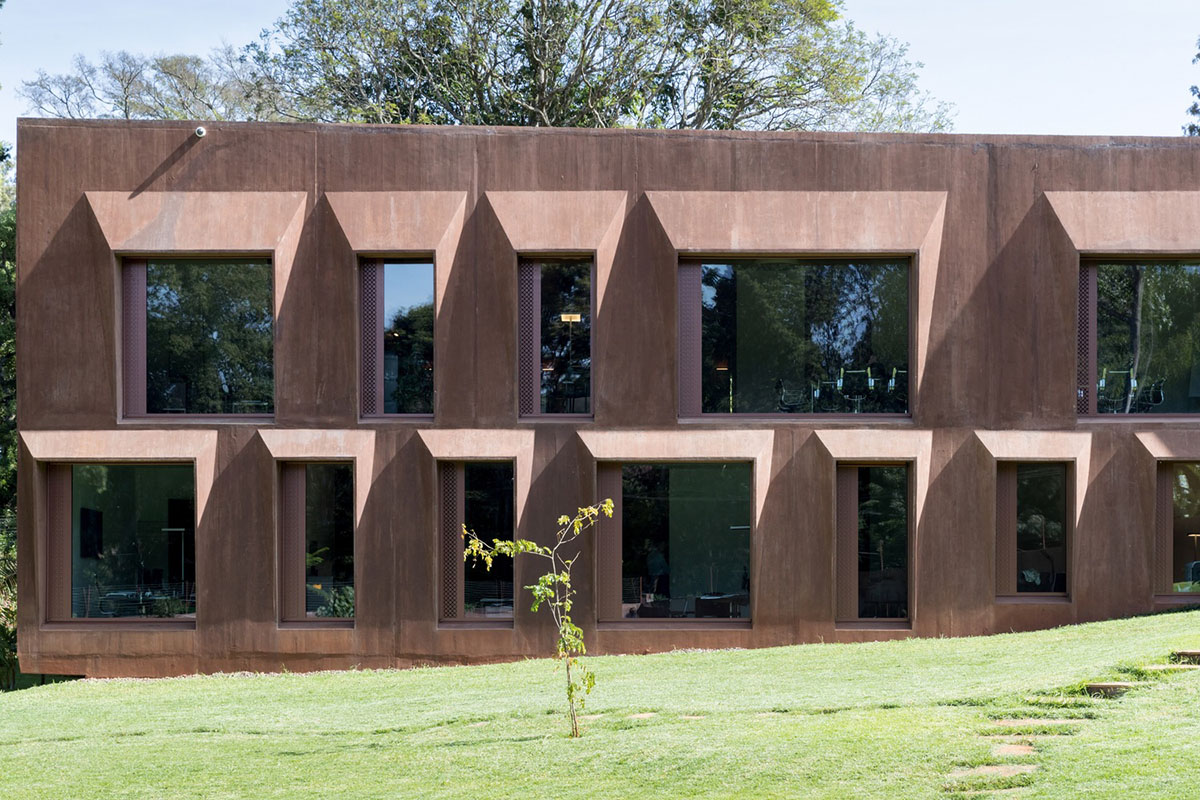 Lucerne-based architecture firm Roeoesli & Maeder has completed the new Swiss Embassy in Nairobi with multifaceted windows and pigmented exposed concrete in the leafy neighborhood.
The building's bold and perimeter wall-like structure were derived from the functionality, safety reasons, and sustainability targets to show the building in a coherent spatial layout, which also represents the identity of the building in a strong manner.
Image © Iwan Baan
The firm won a competition to design the new Switzerland's Embassy in Nairobi in 2011 and completed the project with local firm DMJ Architects. The L-shaped building is defined by a perimeter wall and the location of the entrances.
Image © Iwan Baan
The kinked course of the parameter wall are designed by taking into consideration the existing tree and simultaneously directs the arrivals to the entrances. The two-story building creates a spiral-like spatial figure, which begins in the south-eastern corner of the building, framing the entire site.
Image © Iwan Baan
Adapted to the sloping topography by a split-level arrangement of the projectiles, the right of way and the gardens are connected via the meandering path, as well as the building-penetrating lobby.
"The building envelope and the surrounding wall are executed in pigmented exposed concrete. These rough walls are combined with a flooring made of local bluestone, which also continues in the garden path and window and door elements in wood," said Roeoesli & Maeder.
Image © Iwan Baan
The interior space of the building follows the same principles, by using bold and dark colors harmonized with serious furnitures and fixtures.
Image © Iwan Baan
Due to its faceted and polygonal geometry, the building connects relationship with its natural setting. The air conditioning and internal temperature of the building are regulated by its thick concrete façade, which means it doesn't require additional air conditioning or heating.
Image © Fabio Idini
Image © Fabio Idini
Image © Iwan Baan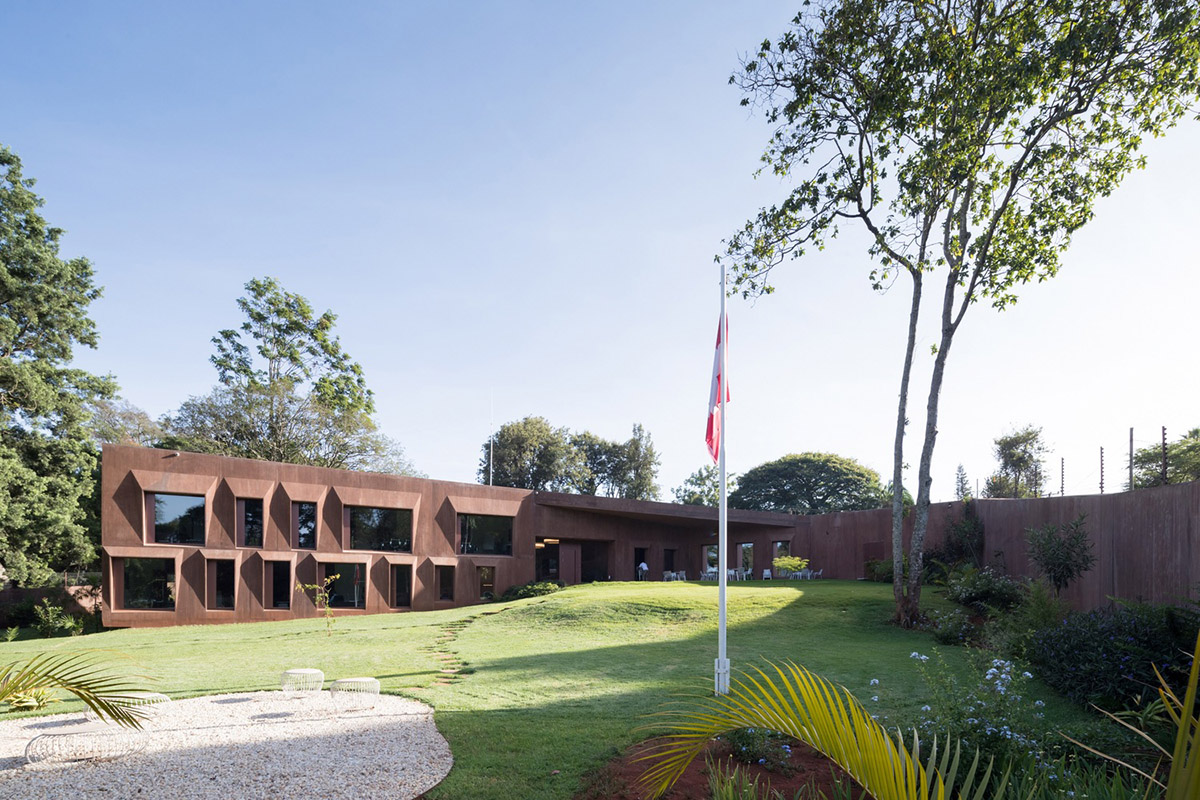 Image © Iwan Baan
Situation plan
Lower floor plan
Upper floor plan
Section
Façade
Detailed section
Top image © Iwan Baan
> via Roeoesli & Maeder