Construction begins on NYC's Ultra-Thin Tower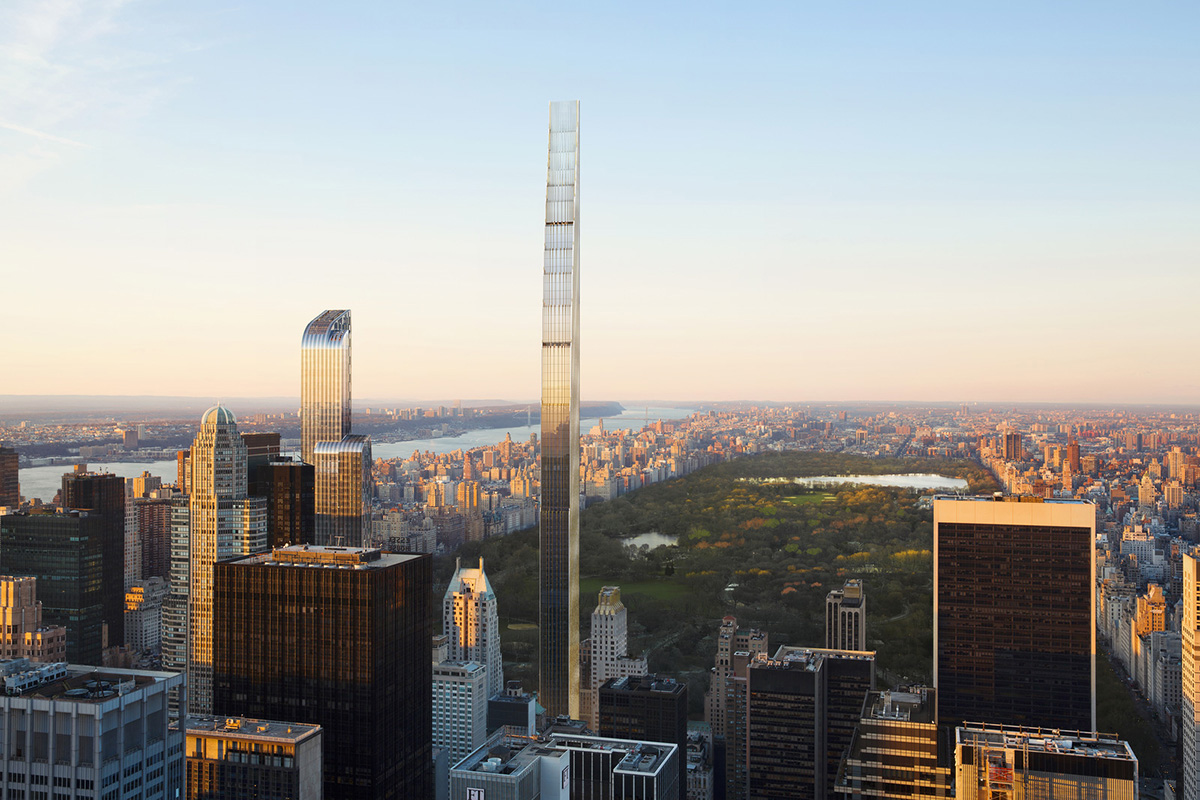 The construction of NYC's super tall and skinny tower, 111 W 57th, is now in progress. Designed by SHoP Architects, the 1400-feet-tall residential building is located on "Billionaire's Row", just south of Central Park. The tower is designed with a glittering facade of glass and terracotta - which, from the photos, seems almost complete.
Construction in progress. Image © Paul Clemence from Archi-photo
As stated by SHoP Architects, "the tower's form is a bold interpretation of what is possible within the requirements of the Midtown Manhattan zoning envelope. Mandated setbacks were multiplied where the building form contacts the sky-exposure plane, resulting in a feathered rather than a stepped profile. The setbacks serve as sites for a finial at the top of each column of the terra-cotta ornament that rises on the east and west facades."
Concept Diagram. Image © SHoP Architects
The development is a combination of the original land mark Steinway building designed in 1925 by Warren & Wetmore, and the new tower addition by SHoP Architects on the adjacent site with interior design by Studio Sofield.
The slender structure, being constructed by JDS Development and Property Markets Group, will offer less than 100 super luxury units and is widely expected to be the "first $100 million sales in NYC".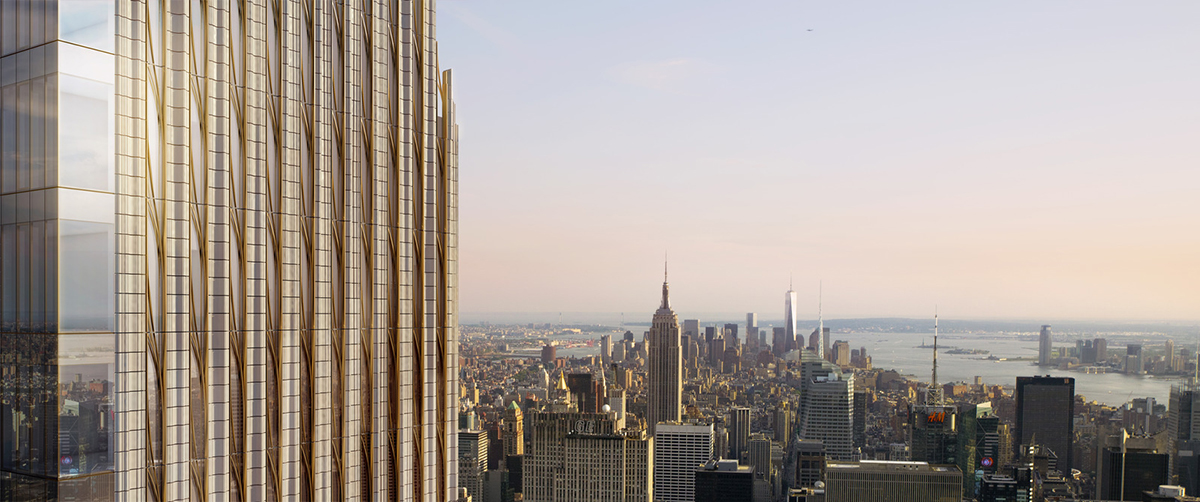 Image © SHoP Architects
After having its fair share of setbacks during design and construction, the project is now due for completion in early 2019.
Top Image © SHoP Architects
> via Curbed NY & NewYorkYIMBI