OMA to expand Sotheby's New York Galleries to accommodate art pieces at any scale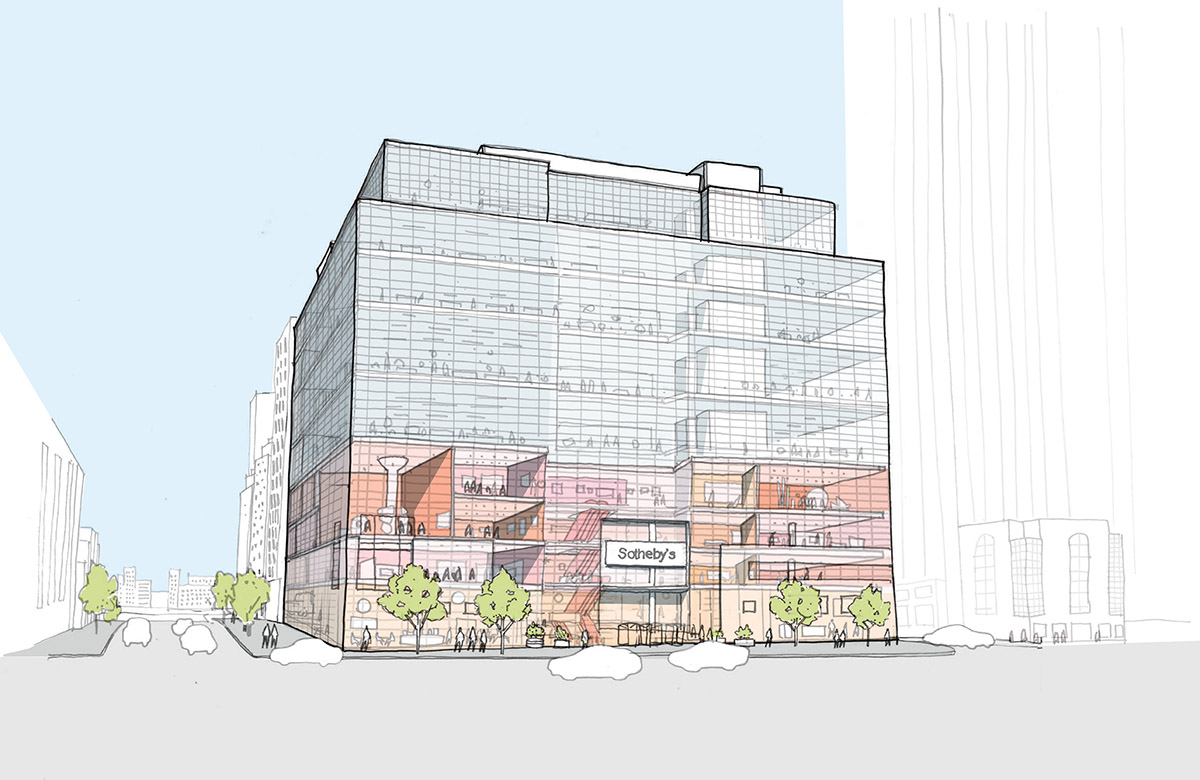 OMA has released images for the expansion of Sotheby's New York galleries which are set to be opened to the public on May 3, 2019. Led by OMA New York Partner Shohei Shigematsu, the redesign will provide more flexible spaces for art pieces at any scale.
The new design scheme features vast new exhibition galleries that will distinguish Sotheby's as the world's premier commercial space for viewing and acquiring fine art, precious objects, luxury goods and more.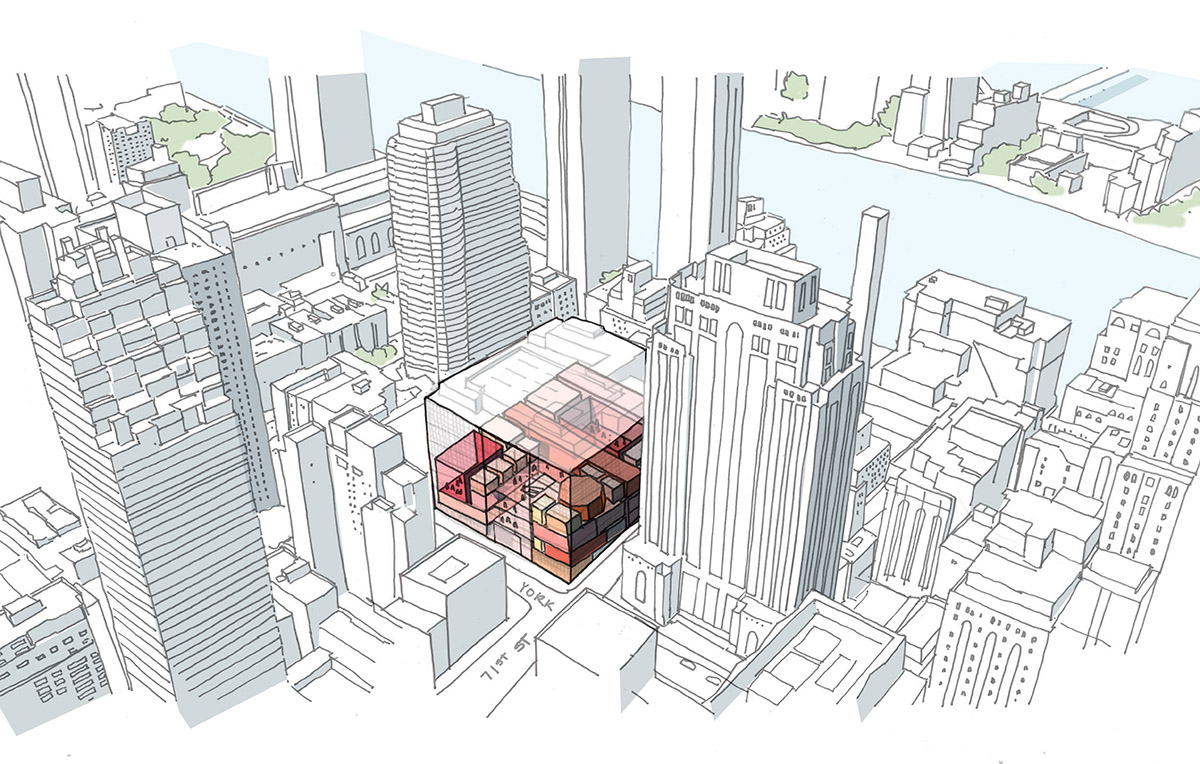 Opening with Sotheby's marquee May exhibitions and auctions of Impressionist & Modern and Contemporary Art, the new galleries increase Sotheby's exhibition space from 67,000 to more than 90,000 square feet – the equivalent of two acres.
Comprising 40 galleries of varying sizes spread across four entirely transformed floors, the new space will rival major museums around the world in scope, scale, quality and flexibility.
Sotheby's galleries were designed to provide the optimal exhibition space for everything from single objects to expansive collections, and can accommodate works of art of any scale – the tallest gallery measures more than 20 feet in height, while the smallest gallery is 350 square feet.
New public exhibition spaces will include three two-story spaces that can accommodate the largest-scale works, the Grand Gallery, a 150-foot-long space ideal for exhibiting full collections, the Octagon Gallery, a temple-like space ideal for jewelry, watches and other intimately-scaled objects, as well as for commanding displays of paintings, the Enfilade Galleries, a suite of four cascading spaces whose entryways align to create a stunning perspective, a number of domestically-scaled galleries ideal for furniture, design and collections, a series of L-shaped galleries for small-scale works and works on paper, nine galleries dedicated to discreet, private sale opportunities and two new flexible auction spaces.
Upon entering, visitors to Sotheby's will be greeted by state-of-the-art digital signage designed by 2x4, and a new double-height ground-floor gallery that can hold exhibitions as well as auctions.
A new Sant Ambroeus Coffee Bar will open next to a dedicated space for collecting purchased items, joining Sotheby's retail Wine store to complete the lobby experience*.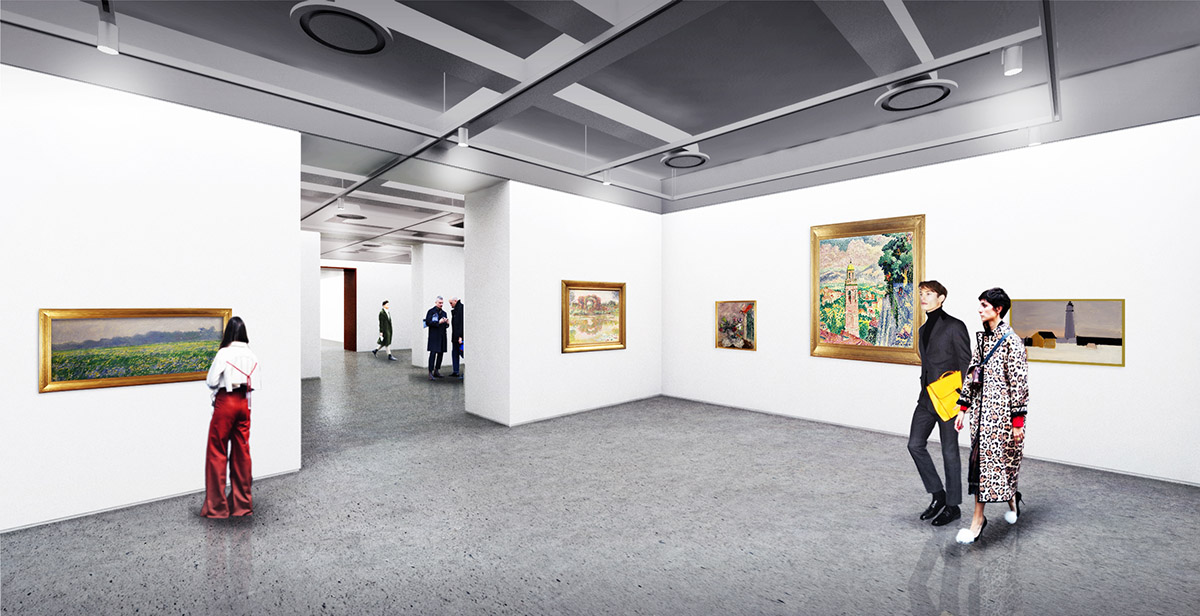 "We wanted to embody Sotheby's ambition to reinvigorate and enhance the client experience by introducing high-flexibility through reorganization of programs and diversification of gallery spaces," said Shohei Shigematsu of OMA.
"The new headquarters is designed for openness and discovery—all public facing programs are shifted to lower levels, unlocking the public potential of the building. A taxonomy of galleries can be used separately or as clusters to allow curatorial freedom, driven by business model shifts and expanding repertoire of programming," Shigematsu added.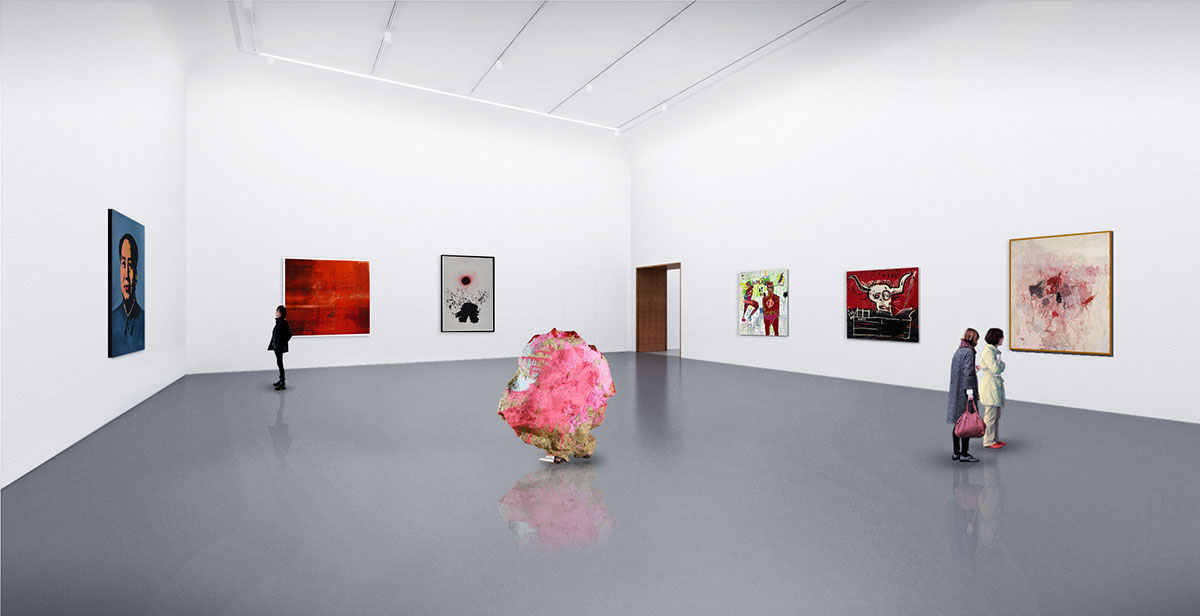 The project is part of a global program of concurrent enhancements at Sotheby's London and Paris – creating state-of-the-art galleries and new public and private exhibition spaces for collectors around the world.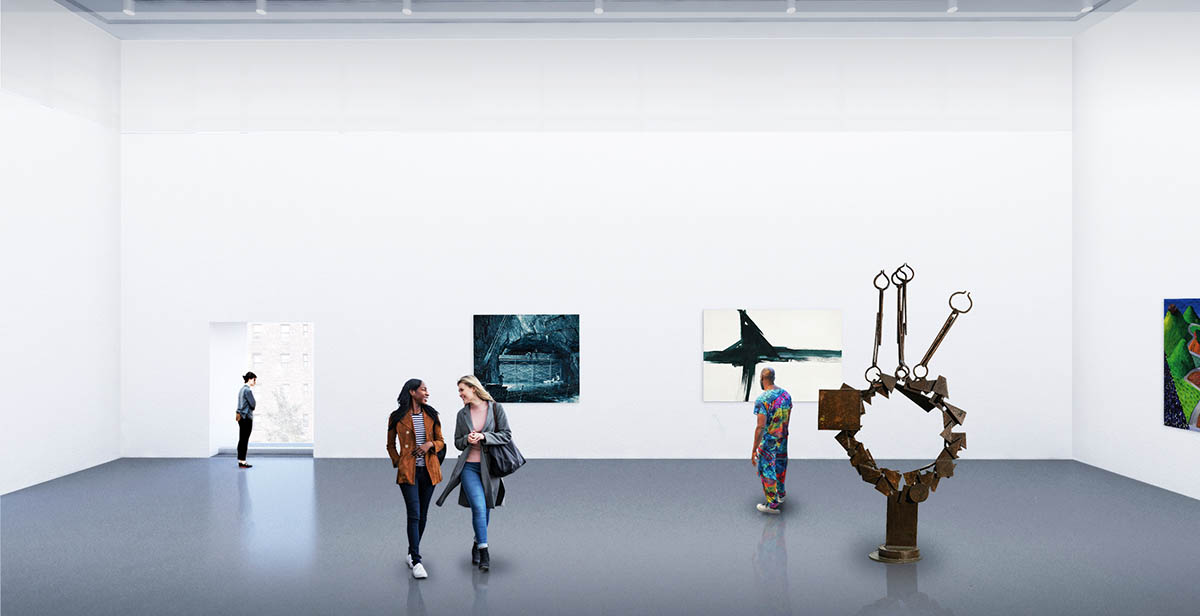 It also follows the opening of new premises in Geneva, Dubai and Tel Aviv over the past 18 months. In addition to enabling a full spectrum of viewing experiences, the expanded and redesigned spaces provide Sotheby's New York with the capability to present public exhibitions and programs organized in collaboration with world-renowned partners throughout the year.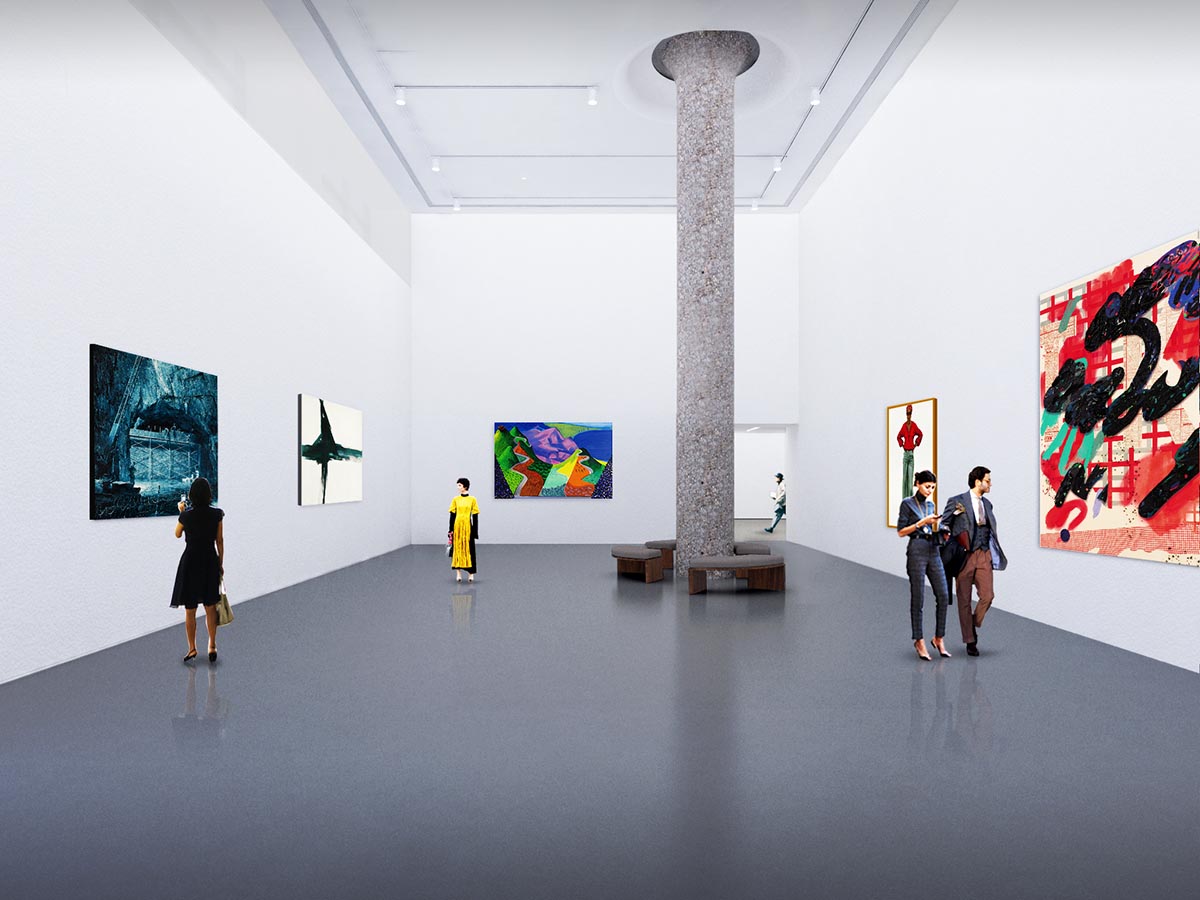 "Our ambition was to completely reimagine the client experience in our building – from arrival into our lobby, and the path taken to view an exhibition and participate in an auction, through to collecting new purchases. We are thrilled with the way Shohei Shigematsu and OMA New York have realized our vision for a dynamic space that can serve our clients today, and grow with our business and the market into the future," said Tad Smith, CEO of Sotheby's.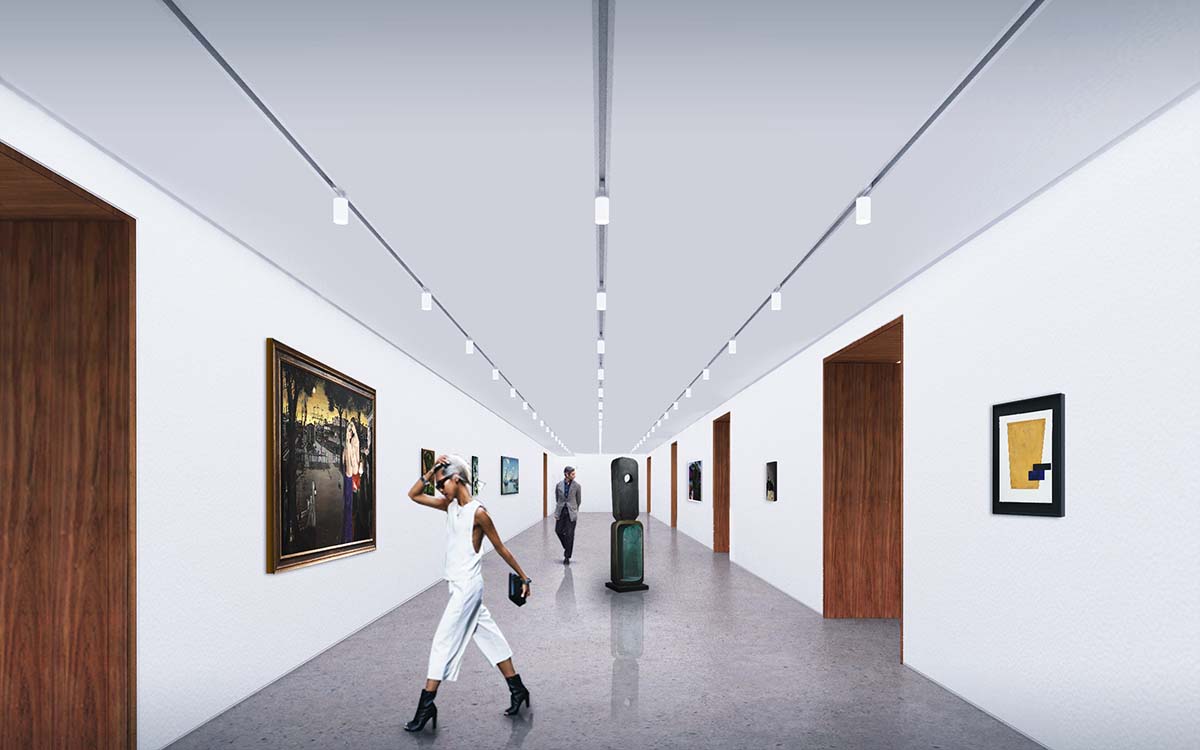 All images © OMA
> via Sotheby's