Oakland A Reveals Revised Plans for Oakland Athletics Stadium by BIG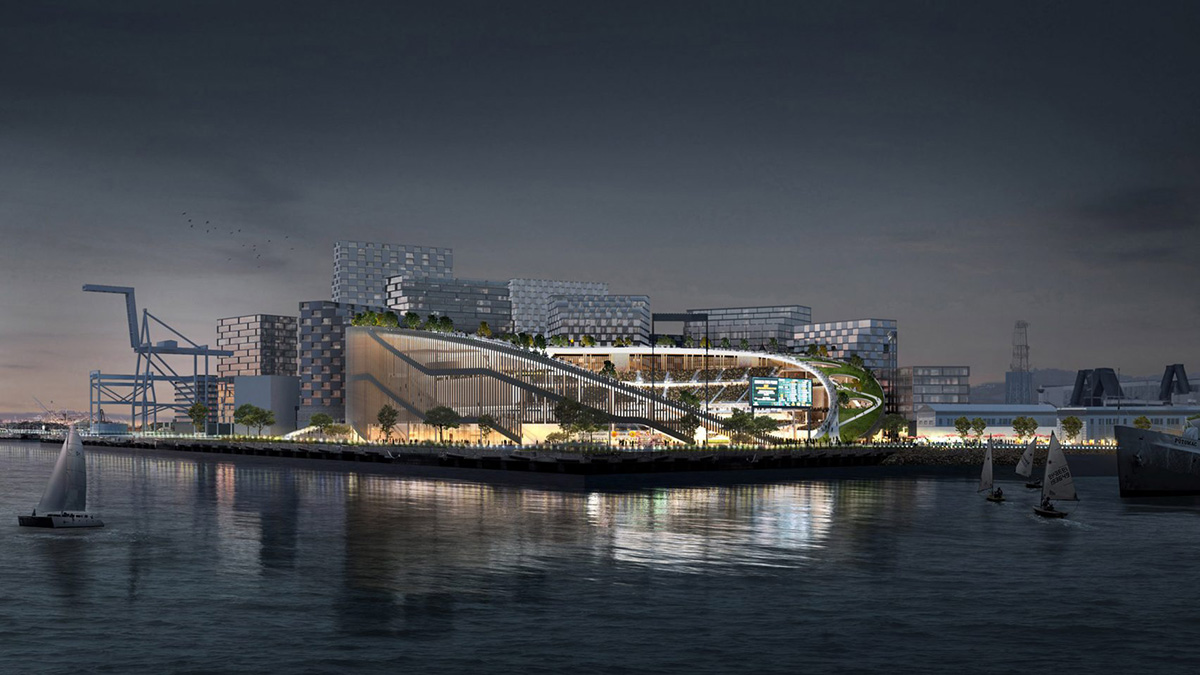 BIG, along with Gensler and James Corner Field Operations released the revised plans for the Oakland Athletic Stadium.
According to the revised renderings, the previous "diamond box" stadium has now been replaced by an open, circular scheme. The new stadium design surrounds the playing field with a coliseum-like seating arrangement that gradually bows down to the entrance area, topped with a landscaped green roof.
The revised plans also show the scaling back of wedge-shaped high rises looking directly down on the playing field and new tiered rectangular forms arranged around the stadium's perimeter. Despite the extensive redesign, the stadium still includes a publicly accessible rooftop park and an aerial gondola to shuttle fans over Interstate 880.
Oakland A's Ballpark Skyline Image.
"Back in November, we were thrilled and humbled by the initial positive response to our preliminary concepts for the ballpark design. Fans and community members alike expressed excitement about the design. Since then, we've continued to meet with public officials, fans, and community members to gather more input and refine our designs," said Dave Kaval, A's president.
Oakland A's Ballpark Homeplate Image.
According to a press release, this change in geometry was made for the following reasons:
Better ability to capture fan energy inside the ballpark for a more exciting and intimate experience
A continuous rooftop park for use by fans and the community
Better views of the water and Oakland from inside the ballpark
A more seamless, efficient, and fluid access to the ballpark from the surrounding neighborhood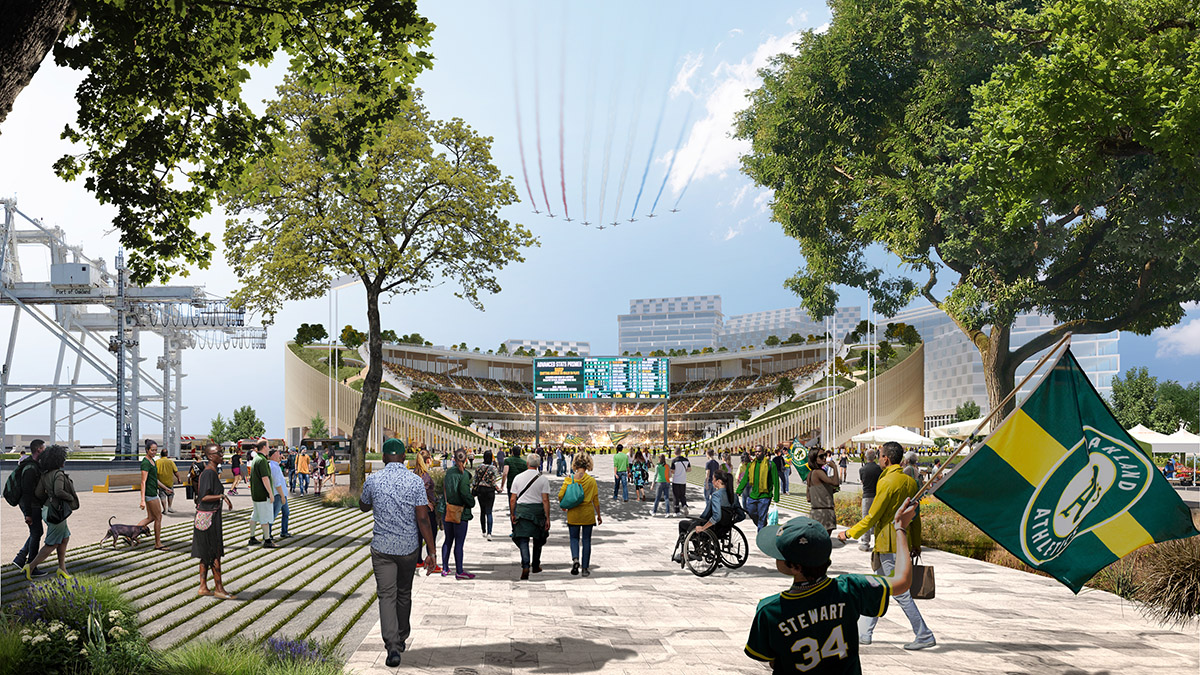 Oakland A's Ballpark Approach Image.
A's plan to relocate to the waterfront would also transform its current home into a tech and housing hub, keeping the Oracle Arena as is, while turning the Oakland Coliseum into a low-rise sports park and amphitheater.
While the team hopes to start the project by 2021, the A's have yet to acquire Howard Terminal or Oakland Coliseum sites.
All Renderings by Bjarke Ingels Group, courtesy of the Oakland Athletics
> via SF.Curbed